Exploring different 2D shapes with your students is a crucial element in the lower years curriculum. If your students can not recognise 2D shapes, they will continue to struggle in recognising 3D objects and grasping the concept of geometry. Students not only need to recognise and name different 2D shapes, but they also need to be able to sort and describe 2D shapes using mathematical vocabulary such as corners (vertices), edges and straight lines and curved lines. Here are some fun 2D shape activities to use in your classroom today.
---
2D Shape Activities for the Classroom
Use these adorable shape puppets when introducing different 2D shapes to your students. Print and laminate the 2D shape puppets, use a craft knife to cut out the circles for the finger holes.
After introducing each of the shapes, you may like to print the 2D Shape Puppets – Black and White version for your students to decorate themselves. You will need to assist them with the cutting out of the finger holes.
Activity idea: In pairs, students pick a 2D Shape Puppet and plan out a puppet show with their partner. Encourage them to talk about the names of the shapes and the different characteristics of their 2D shape puppet.
---
Not only are 2D Shape Playdough Mats a  perfect to reinforce the different 2D shapes to your students, they are also perfect for fine motor development.
This set of 11 Shape Playdough Mats are bright, vibrant and can be used in a variety of ways. Provide your students with a variety of textile objects for them to play with and re-create the different shapes with a variety of objects.
Object ideas:
buttons
playdough
rocks
string
toothpicks.
The perfect hands-on activity to help consolidate your students' knowledge of 2D shapes and their characteristics. Laminate the sheets to that they can be used again and again during maths rotations.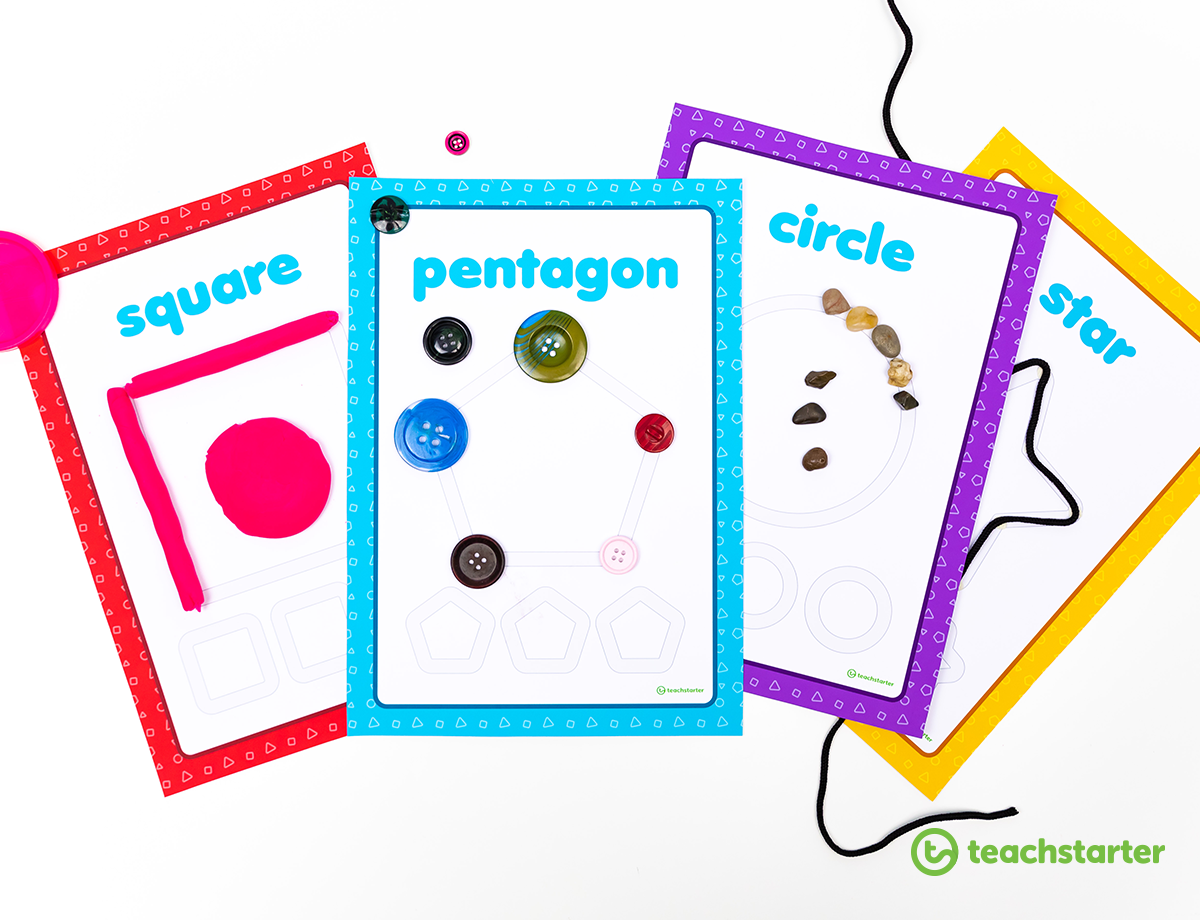 ---
Create a 2D Shape Classroom Display
Use our 2D Shape Character Templates to create a gorgeous display for your classroom.
Provide your students with a 2D shape and encourage them to create their very own 2D shape monster. Then, using the speech bubble provided in the download, encourage your students to describe the properties of their monster's shape using maths vocabulary.  

---
Consolidate your students' 2D shape knowledge by using this deep thinking mathematics investigation, embedded in a real-world context.
In this investigation, the students are asked to design a crazy cubby house to be built in their backyard. They must draw a design on grid paper using a variety of 2D shapes (squares, rectangles, triangles and circles) then colour their design according to the 2D shapes they have used.
This resource has everything you need, teaching notes, description for the students, planning sheet, grid paper and reflection questions.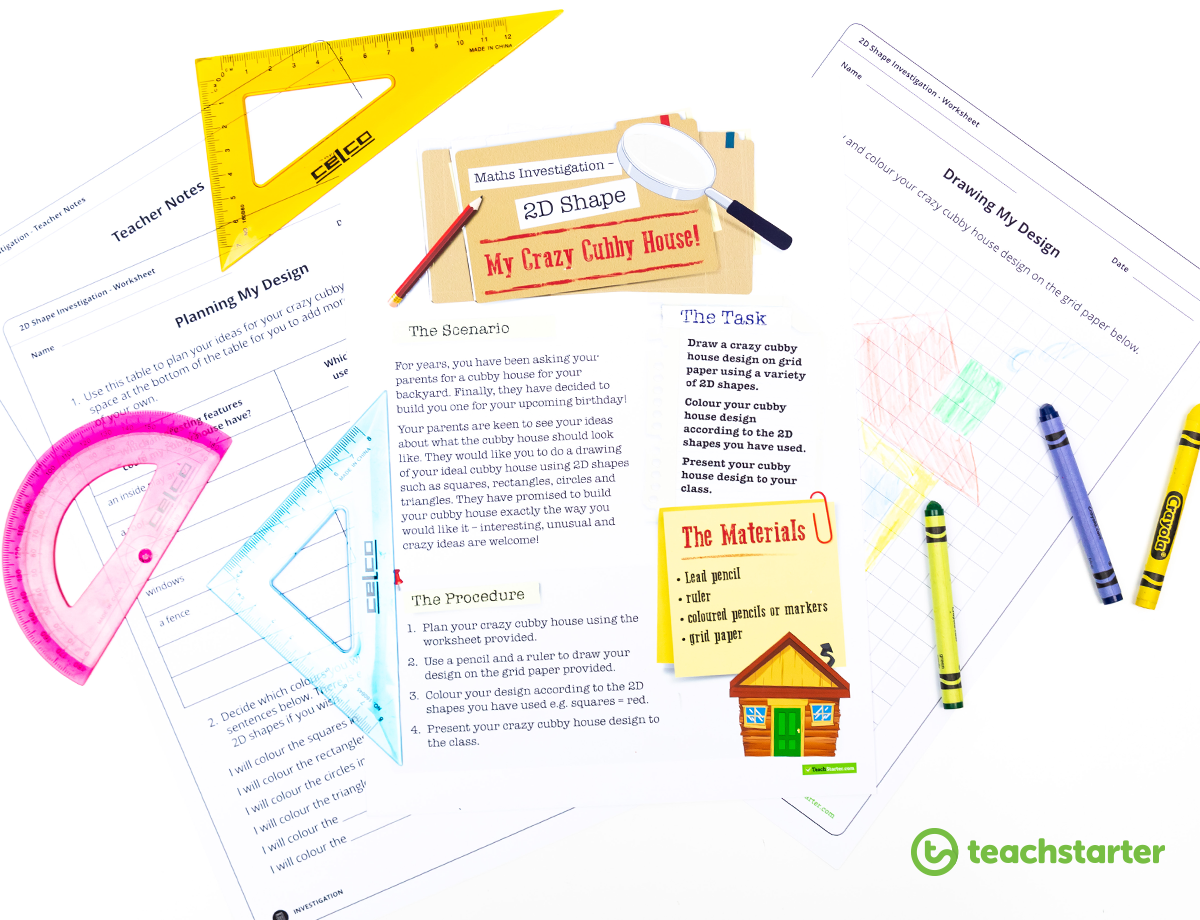 ---
This fun board game – We're Going on a Shape Hunt! is another perfect way to consolidate your students' knowledge and understanding of 2D shapes.
Perfect for 2-4 players, students move their way around the game board. They use the worksheet provided to create a graph showing the 2D shapes they have landed on during play.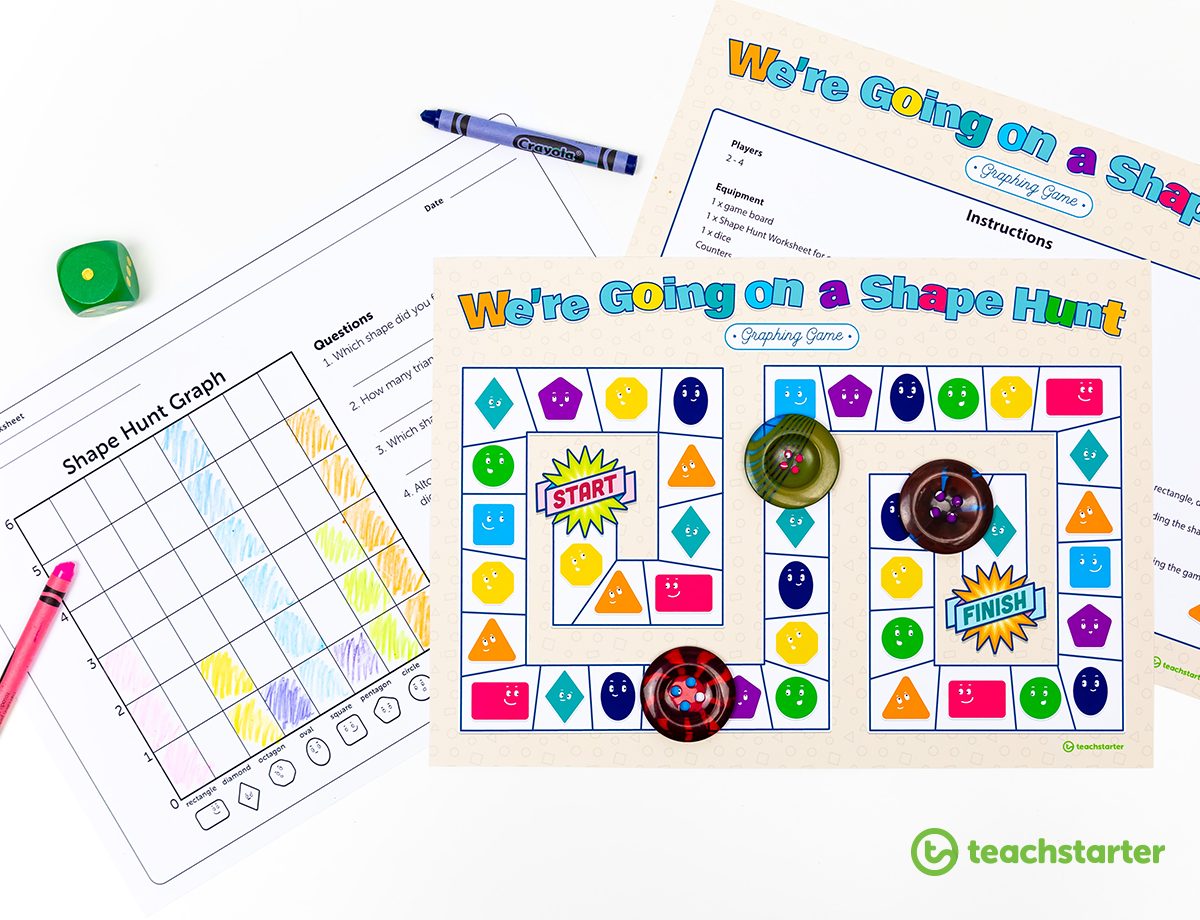 ---
Go on a Shape Hunt Outside
Who doesn't love to get outdoors and learn? Another fantastic activity idea is to get out of the classroom and to go on a walk around the school looking for 2D shapes in the environment.
In pairs, have your students take an iPad around the school taking photos of different 2D shapes they can see in the school buildings, playground, trees etc. Alternatively, they can just take a pen and paper and sketch out the different shapes they see.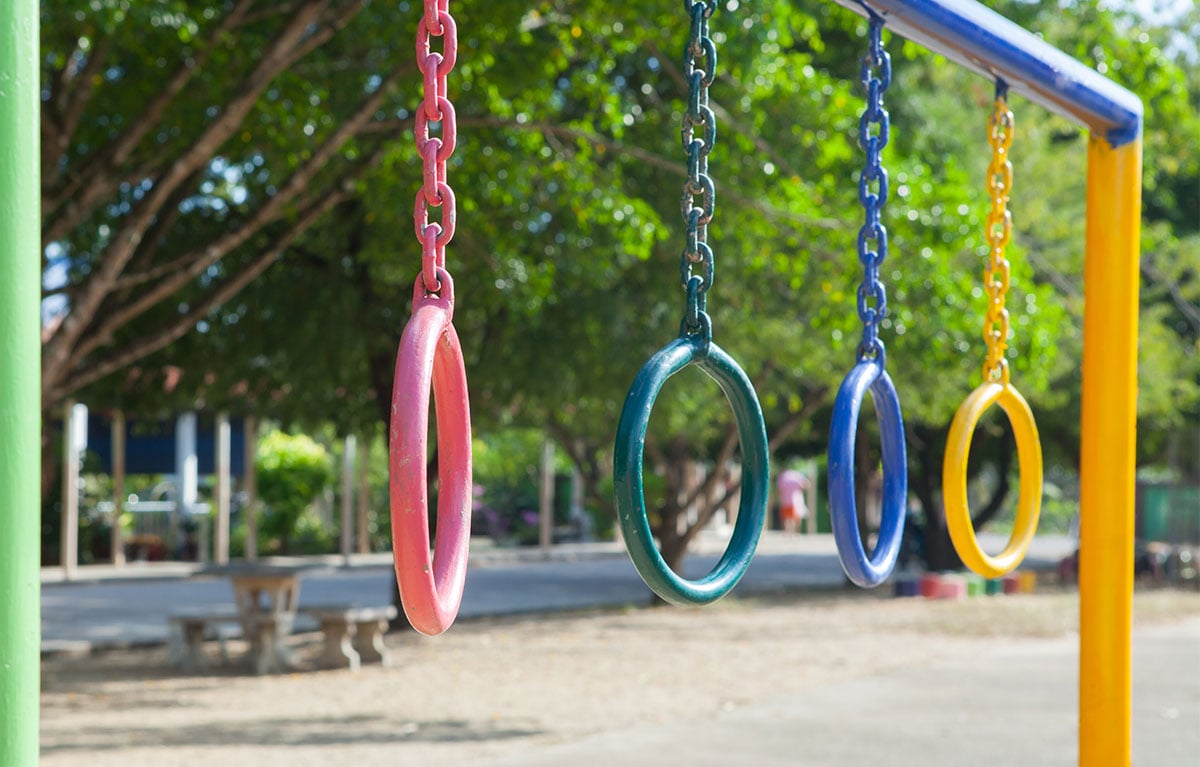 We'd love to hear from you – what's your favourite 2D shape activity for your students?
Share in the comments section of this blog.