Do you ever feel like some of the children in your class need a little bit of extra hands-on practice with different skills?
Do you feel like you have lots of amazing resources somewhere in your storeroom that aren't getting utlised?
Do you feel like some students finish tasks with a breeze and you need something quick and easy you can give them that will still benefit their learning?
Creating a number of learning folders for your classroom is the perfect answer to creating positive, hands-on learning experiences for your children. And, they are the perfect storage solution as well!
Your students will be begging to pull out the 'busy folders'…

Now I know what you are all thinking… It looks great! But the thought of printing, cutting, laminating and shopping for the right folder etc is all too much. Our collection of printable preschool teaching resources will make this task seem a little more achievable.
How to Create a Learning Folder for your Classroom
The example folder I have created is better suited to preschool/first year of schooling. I'll include a number of different resource ideas at the bottom of this blog so that you can pick and choose the best levels for your students.
Everything that I have used, apart from the actual resources, was purchased from OfficeWorks.
Items you will need to purchase or find:
ring binder folder
laminating pouches
velcro dots
ring binder hole punch
plastic sleeve pockets (large and small)
small pegs
string.
Then it's just a matter of putting it all together. You may choose to laminate the resources and use the ring binder whole punch to put them into the folder. Alternatively, I have used plastic envelope sleeves, as they are more durable.
The velcro dots are perfect for easy attachment. I punched holes in smaller plastic storage packets for the smaller pieces of the resource. This ensures that everything the student needs for each activity is available to them.
Suggested Activities for Learning Folders
Here are the resource links and hands-on activity ideas that we used in this example learning folder.
A great matching activity to consolidate your students' knowledge of the alphabet, letters and sounds.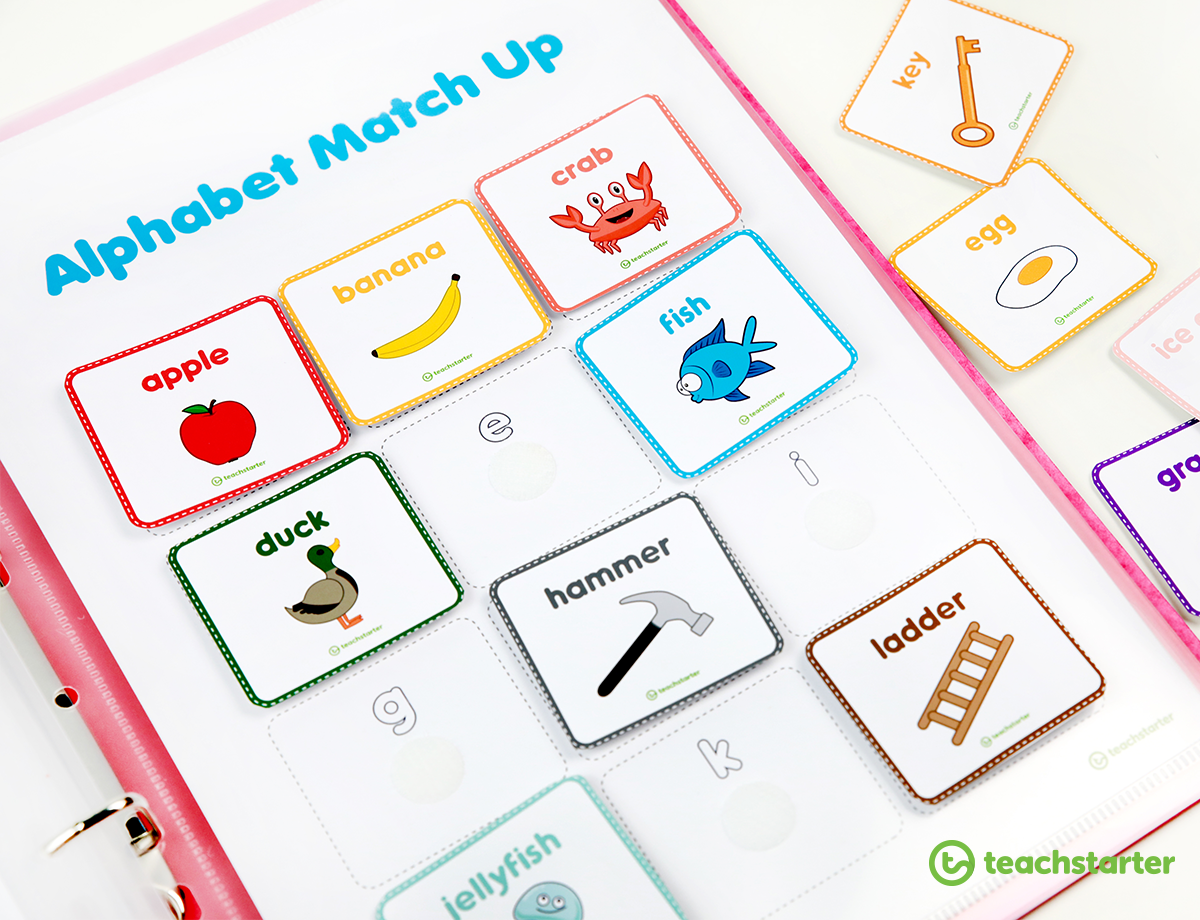 A car park themed number matching activity to use in the classroom when identifying the numbers from 1 to 20.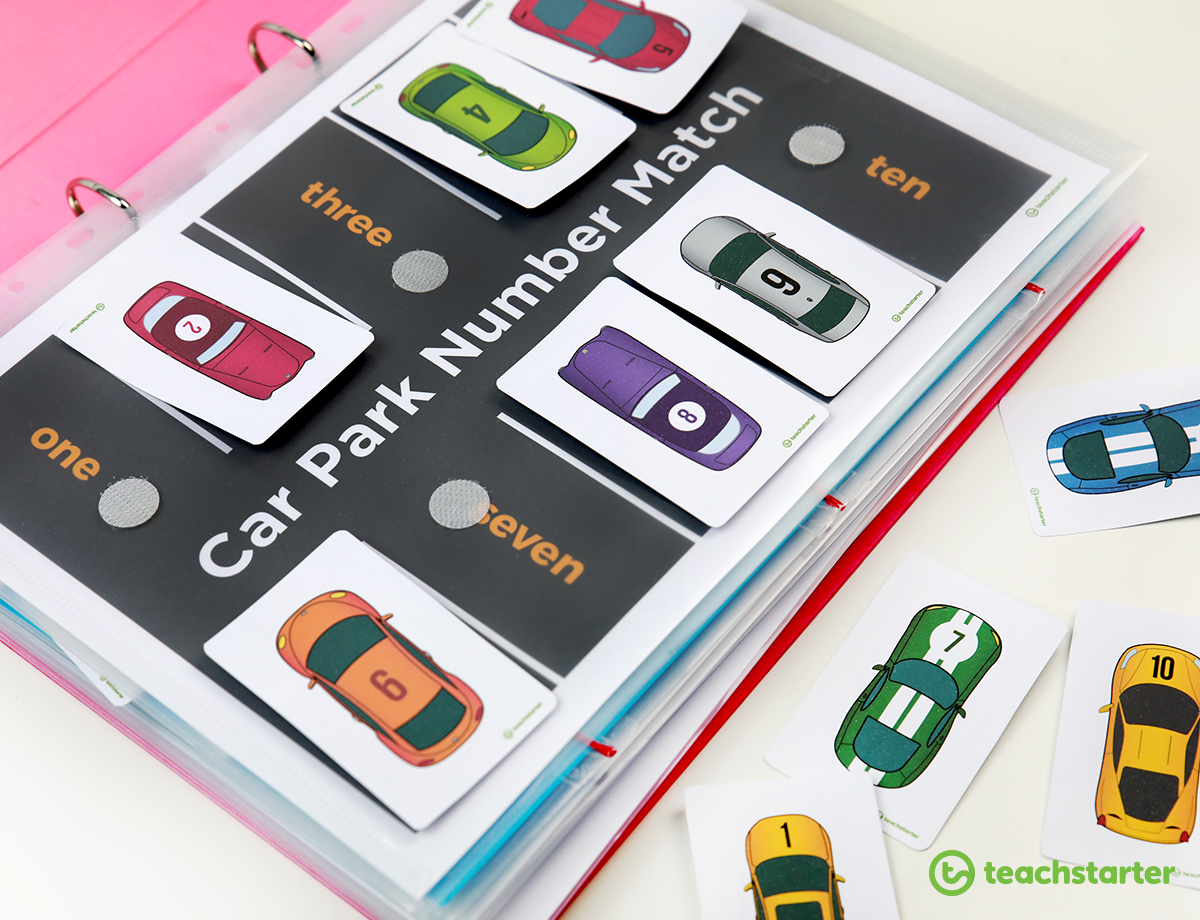 Use this teaching resource for students to sort and classify a range of different everyday objects by their colour.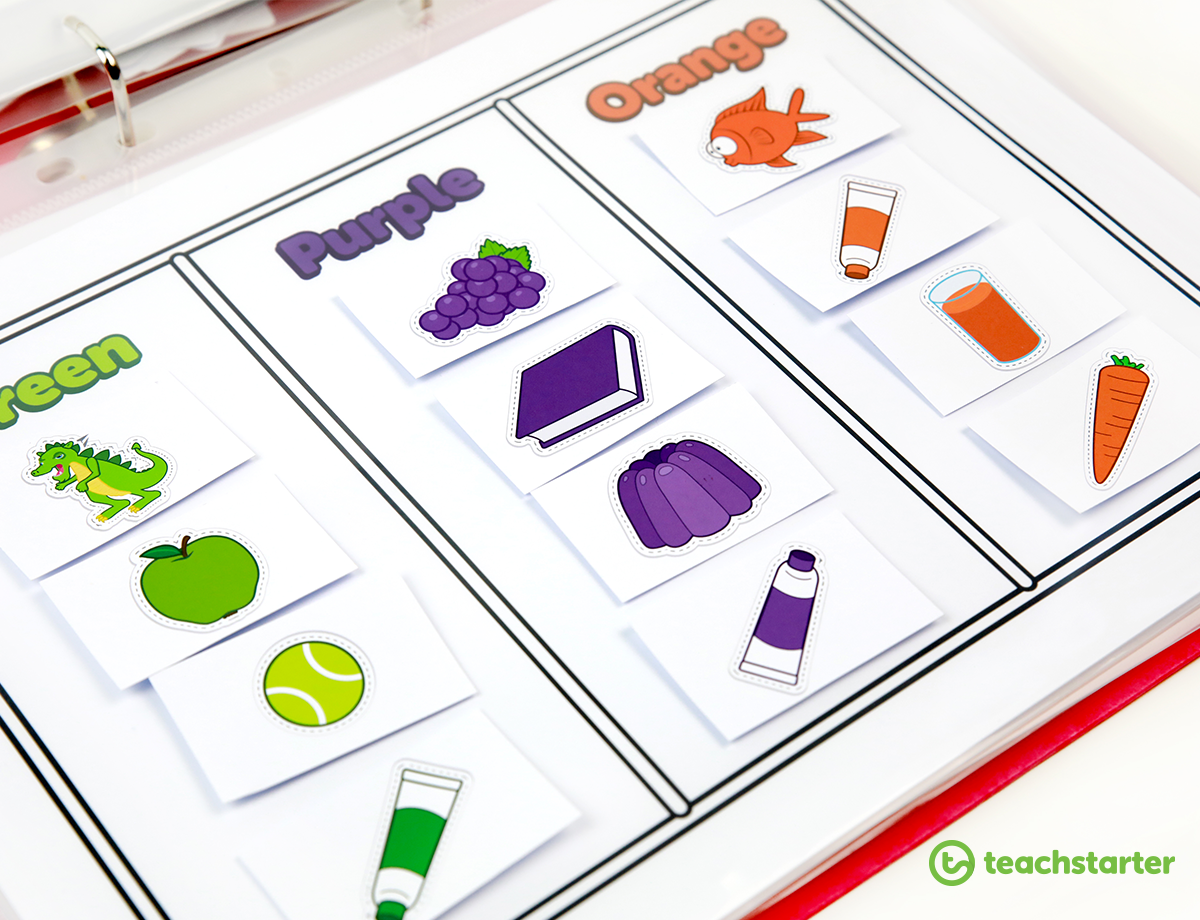 Print and laminate each of the number boards and cut out the number cards. Use velcro dots for the number cards. students then need to use their knowledge of numbers 1-10 to place the number cards correctly on the board.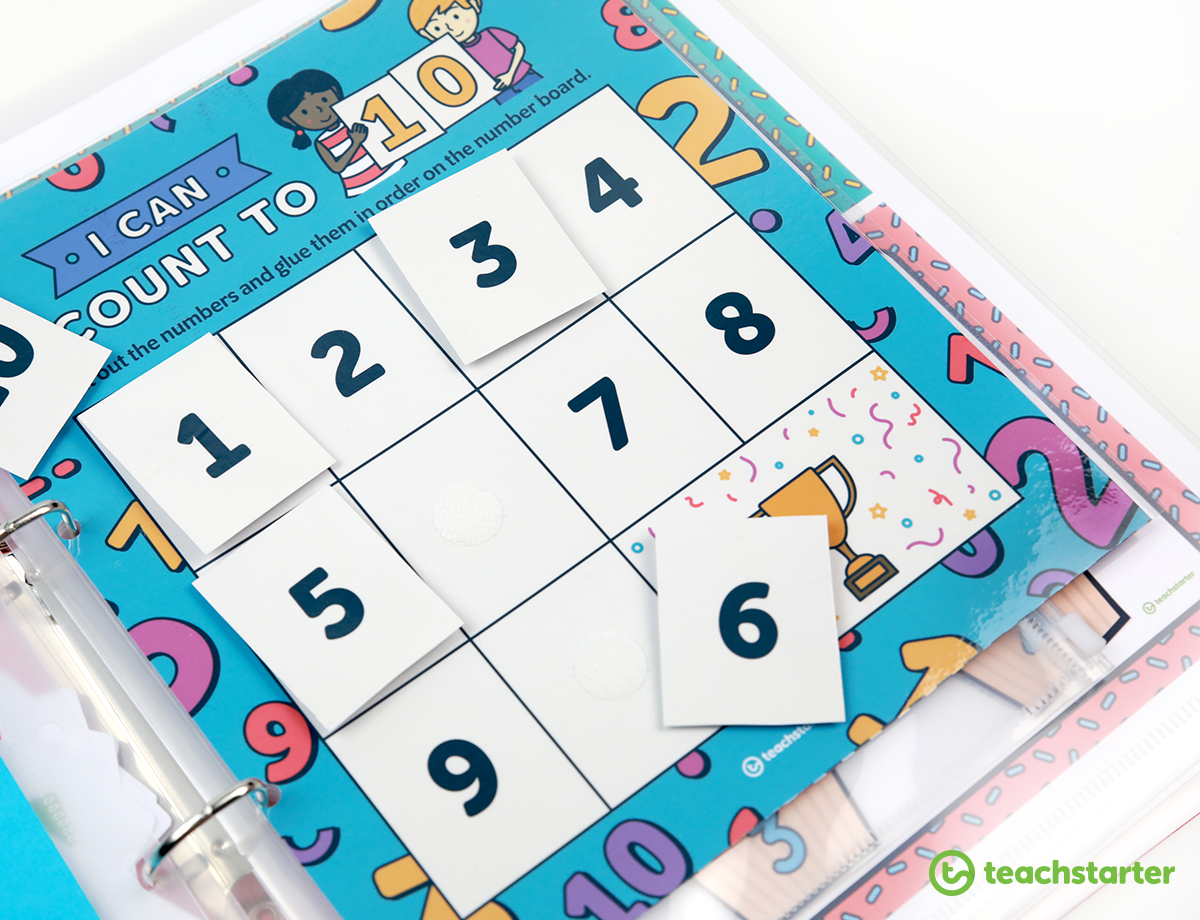 In this number activity, students need to match the number on the bottom of the cupcake to the number of sprinkles on top of the cupcake.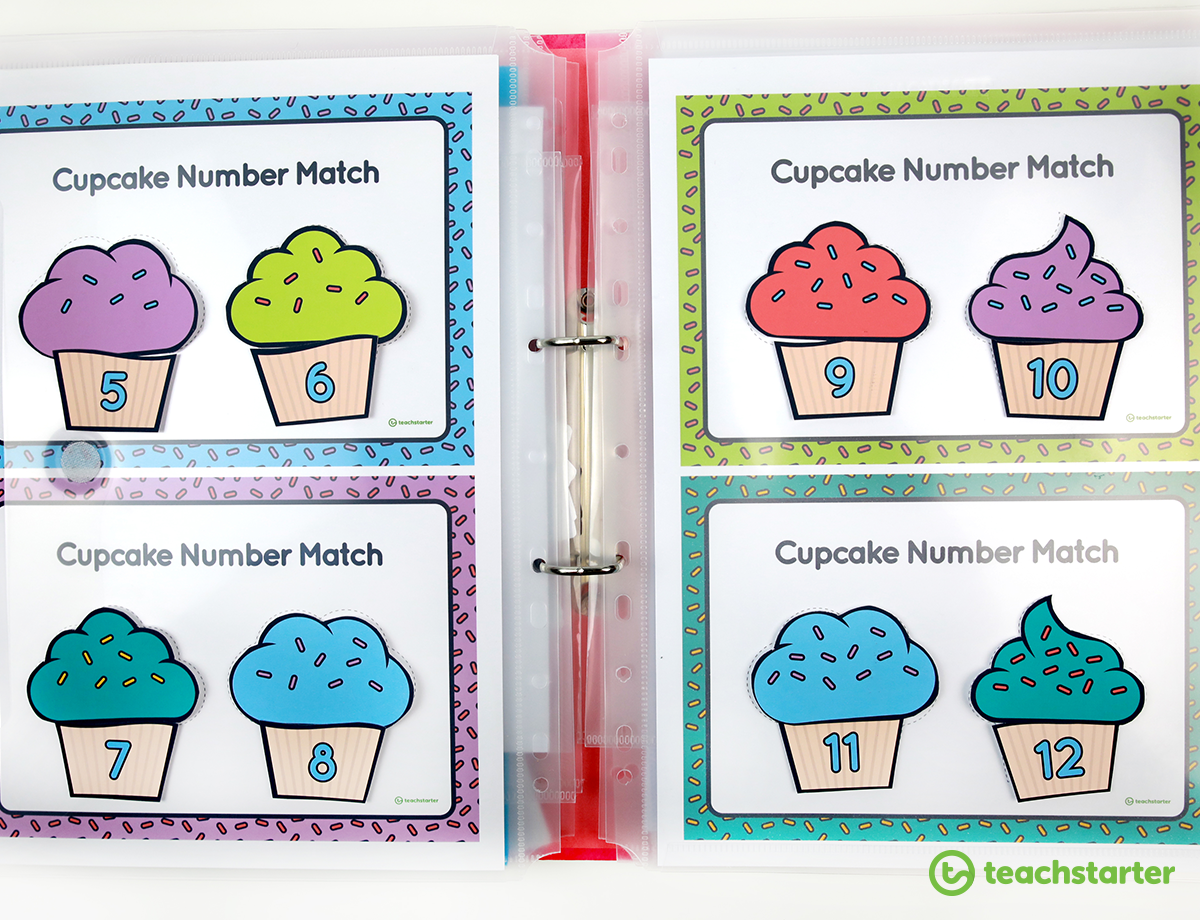 More Hands-On Maths Activity Ideas
[resource:156826][resource:69446][resource:69436][resource:6953][resource:1658810][resource:1658582][resource:454379][resource:453394][resource:7815][resource:16692][resource:448578][resource:450151][resource:453064][resource:453170][resource:453227][resource:6978]
More Hands-On English Activity Ideas
[resource:1675986][resource:156804][resource:51761][resource:28128][resource:686624][resource:635424][resource:1696762][resource:634232][resource:703345][resource:15825][resource:10074][resource:10070][resource:10066][resource:1682818][resource:27009][resource:22840]
---
Do you use learning folders or busy folders in your classroom?
Let us know how you have set them up in the comments of this blog.