Celebrate the school year with your students in a fun and enjoyable way with these hilarious classroom party games!
It's time to put down the pencils and workbooks and have some fun with your students using our brand new Tricks in 60 Ticks task cards! A collection of fun games to do in 60 seconds, we've even included some Christmas-inspired games too.
You never know, they may even be the perfect staff Christmas party activity!
---
10 Super Fun Classroom Party Games
Can you imagine your students trying to build a snowman out of marshmallows using only chopsticks?  What about trying to stack five or more apples on top of one another? It's harder than it sounds!
These fun classroom party games will have your students smiling from ear to ear to finish off their school year! Plus, we've made sure to pick games that require little to no setup. Winning!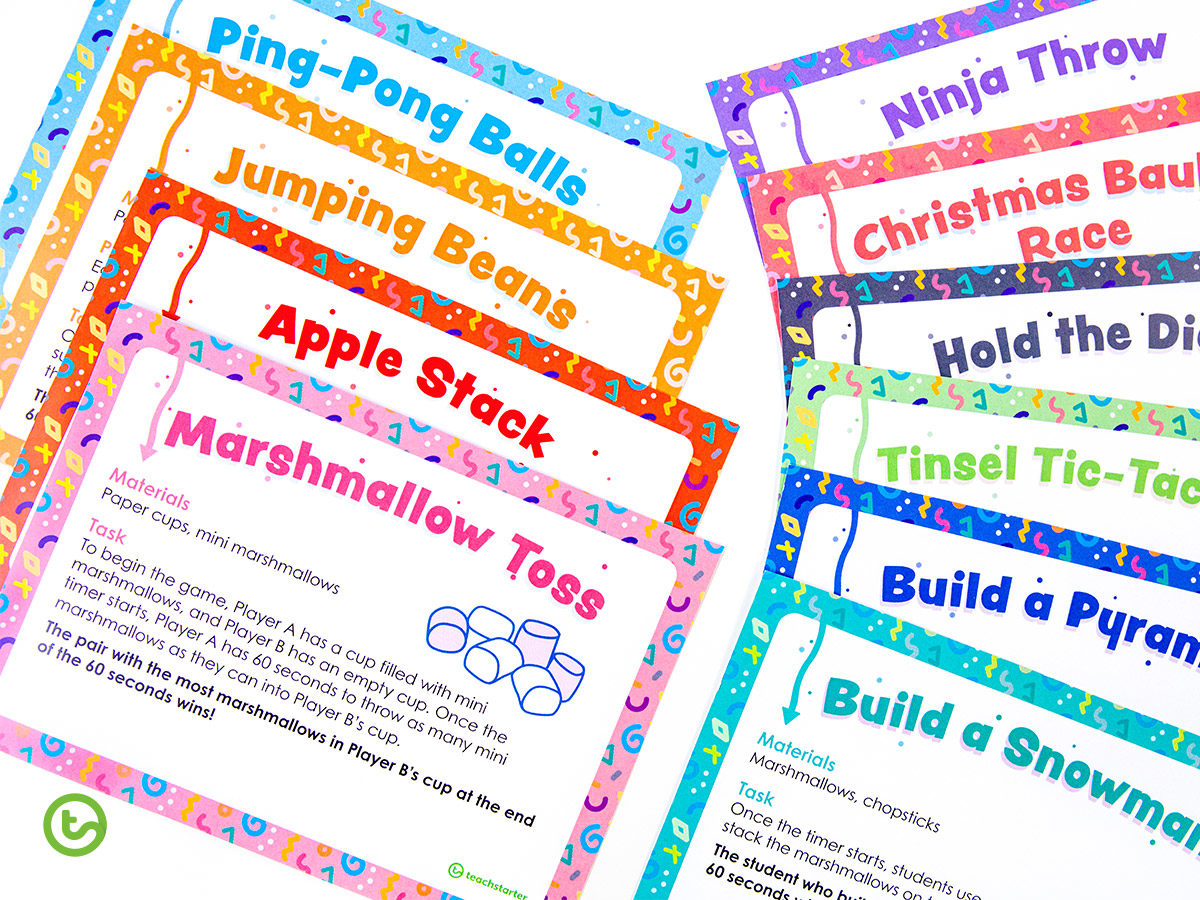 Apple Stack Classroom Party Game
The apple stack game is one of the easiest to set up. All you need is a basket of apples!
Once the timer starts, students work together to stack five apples on top of one another. This is tougher than it sounds! The team that is the first to balance the five apples on top of one another within 60 seconds wins!
Super fun and the giggles will be priceless!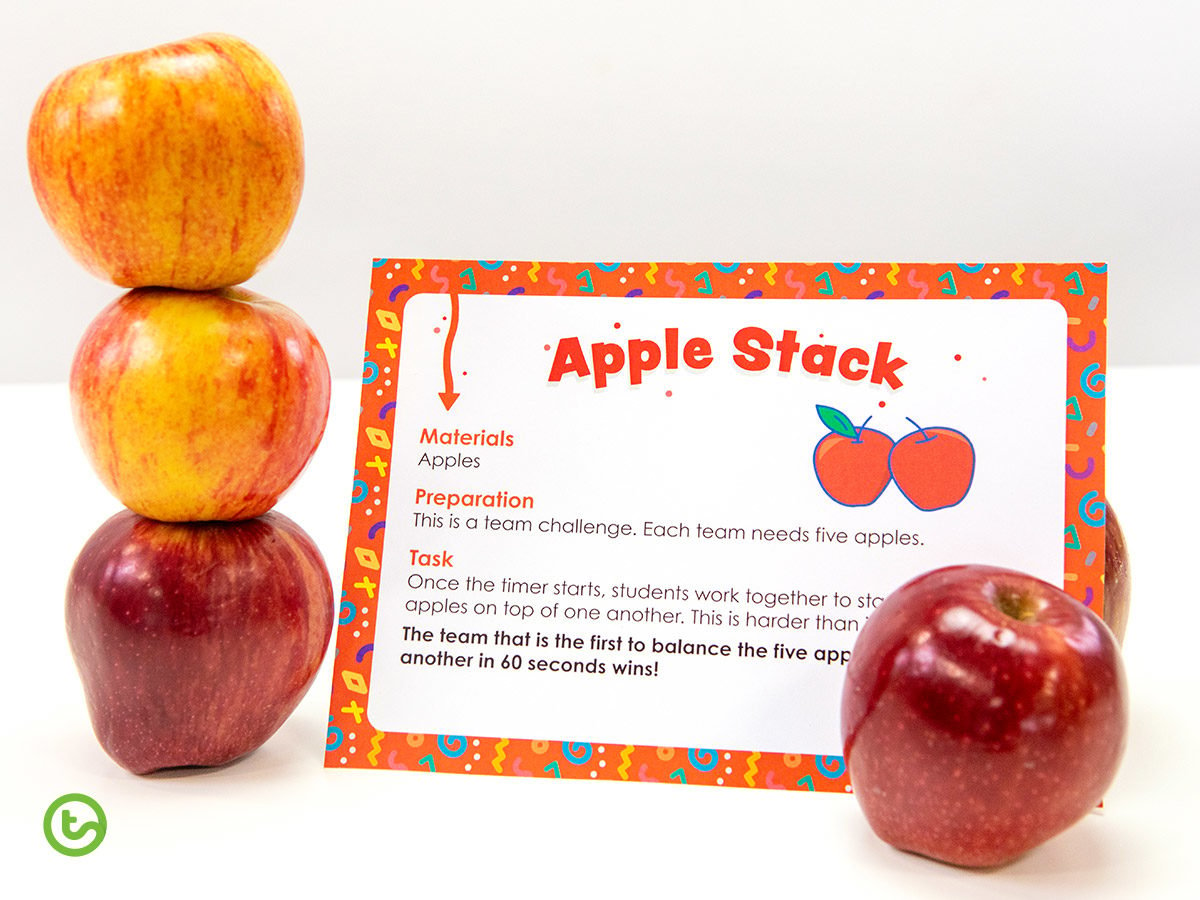 Ping-Pong Balls Classroom Party Game
This second game requires some paper cups, water, paper straw, and some ping pong balls! As you can see in the video above we had a lot of fun doing this in the Teach Starter office.
Hot tip: make sure the cups are full to the top with water, otherwise it is very difficult to do this game.
In teams, the first team member places a ping-pong ball on the water in the first cup and tries to blow the ball (with or without the straw) across the other cups to the last cup, without it falling off! If the ping-pong ball falls, the next team member gets to start again from the first cup.
The team that gets the most balls to the other side of the cups in 60 seconds wins! You can make this easier or harder by increasing or decreasing the number of cups your students have to use.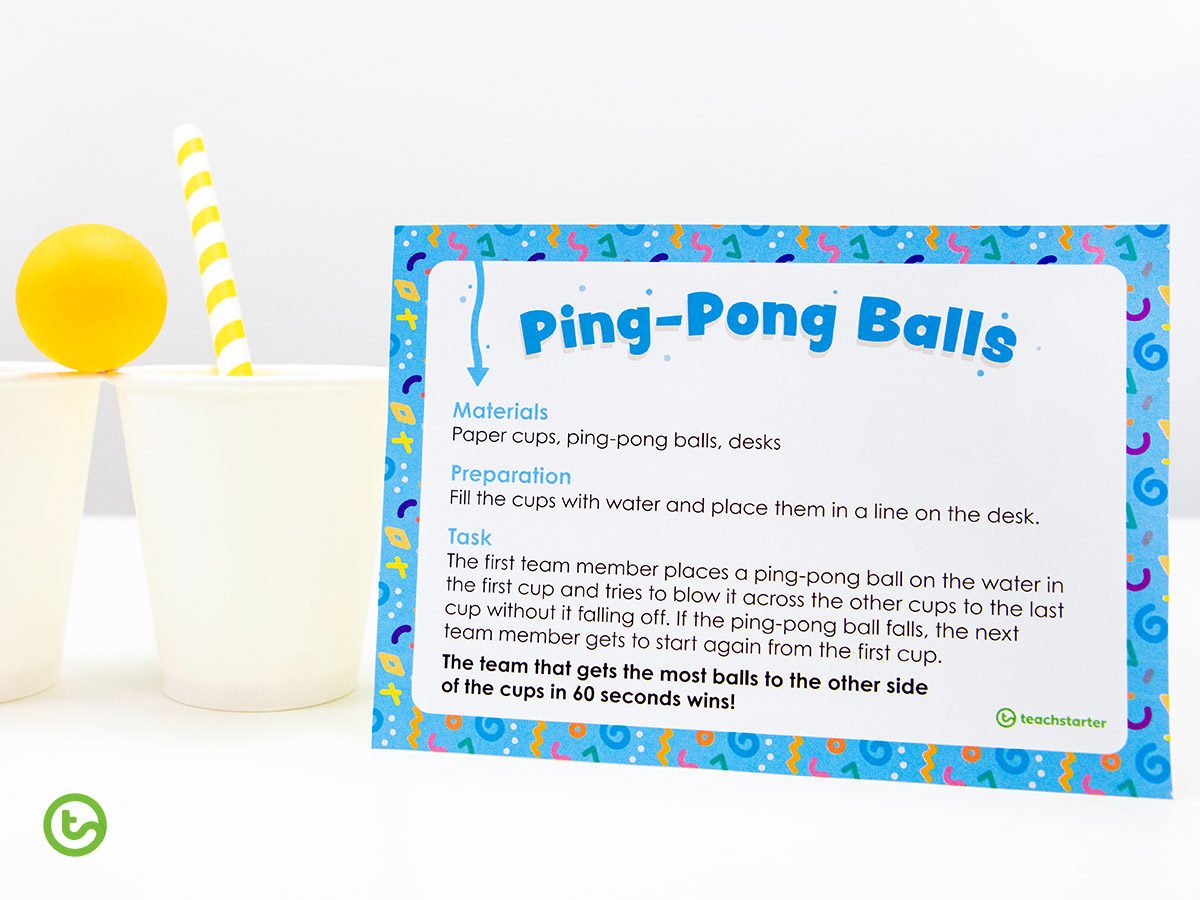 Build a Pyramid Classroom Game
All you need for this beauty is a stack of paper cups!
In this classroom game idea students need to stack the cups into a pyramid formation, beginning with six cups on the bottom row. If the pyramid falls, they can start again where they left off. When they complete one pyramid, students can start making another.
The student who makes the most pyramids in 60 seconds wins!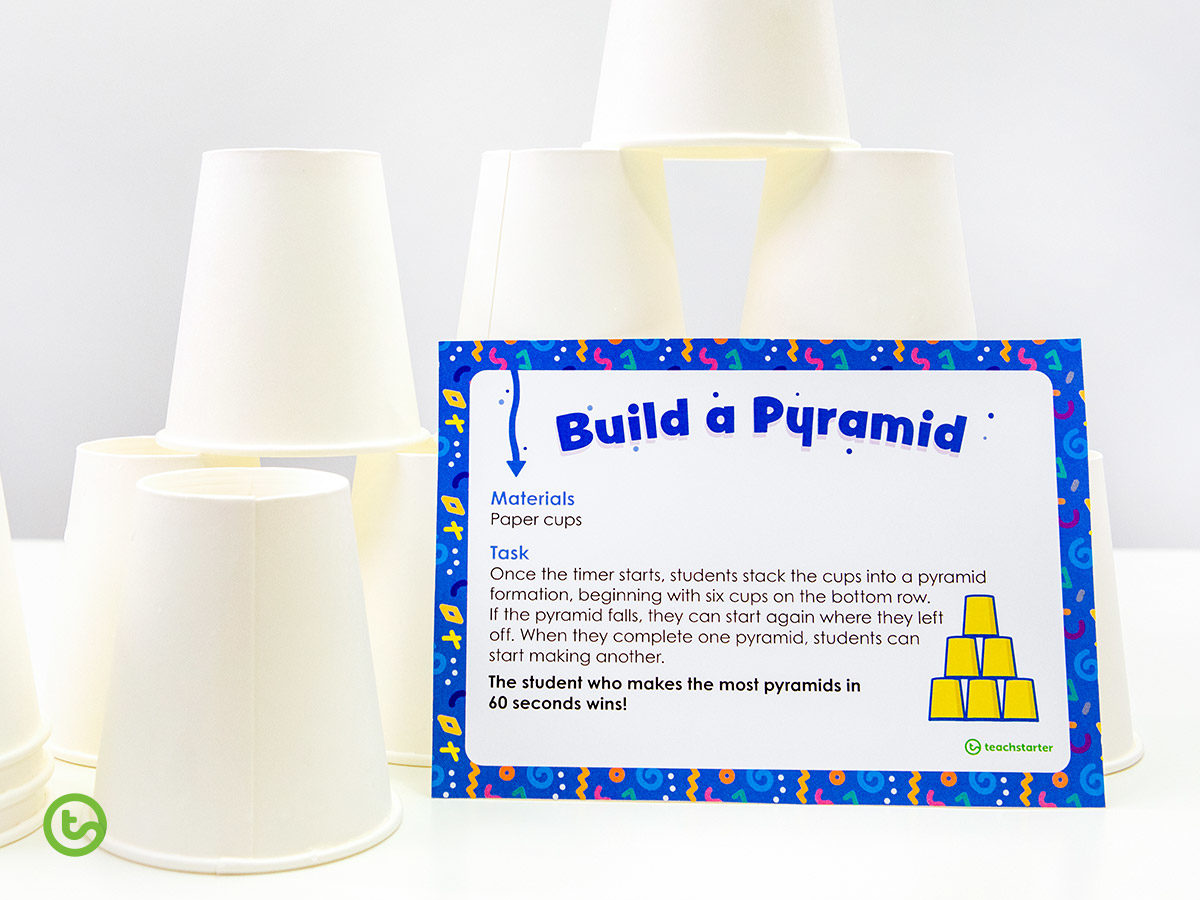 After a busy year, it's often nice to let your hair down and have some fun with the cherubs you have had in your class. We hope you enjoy some of these fun classroom party games with your students!
Download our Tricks in 60 Ticks task cards for the whole set of super cool classroom party games!