Halloween is approaching! If you're a teacher who loves to include some spooky fun into your planning in October, Teach Starter has everything you need to create creepy and creative lessons. Our team of teachers have developed a huge range of teaching tools to help you bring the fun of Halloween into the curriculum.
View our full Halloween Teaching Resource Collection, or read on for all-new Halloween crafts and activities for your class!
 Memorable Maths Halloween Craft

Introduce some friendly Halloween characters into your Maths activities this Halloween! Our 3D Object Halloween Character craft doubles as a lesson on cones, spheres, prisms and cylinders!
Our Symmetry Blocks Spider activity is sure to delight your students – these look great displayed creeping up a classroom wall!
Early Years Halloween Maths Fun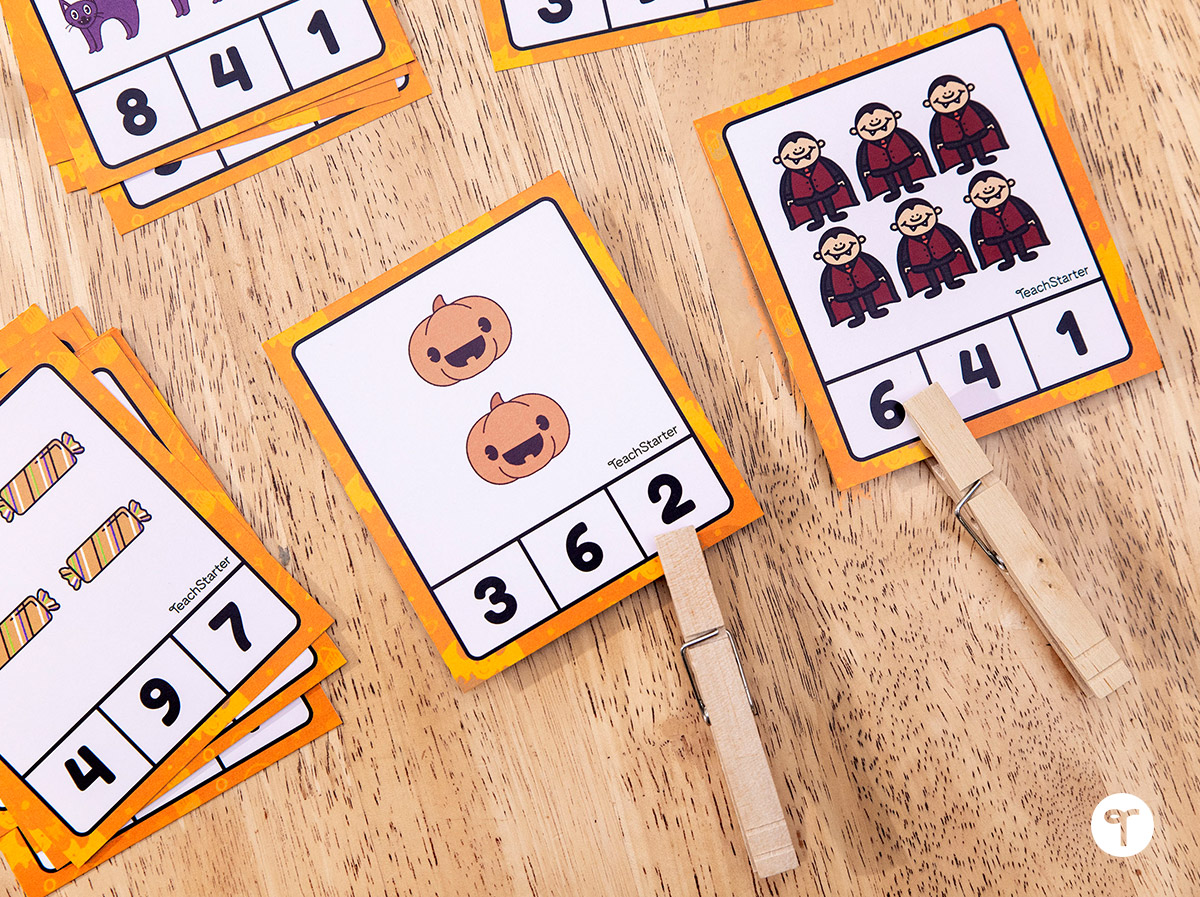 If you're teaching an early years class, our Halloween Counting Peg Cards would be a great addition to your Maths rotations this week! This hands-on activity will help your students practise number recognition and one-to-one correspondence.
For more Halloween-related Maths inspo, read our blog, Halloween Maths Activities Your Students Will Love!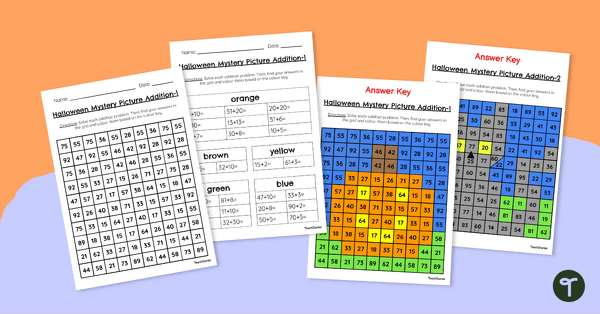 teaching resource
Celebrate the coming of Halloween and practise adding 2-digit numbers up to 99 with this set of Halloween mystery picture worksheets.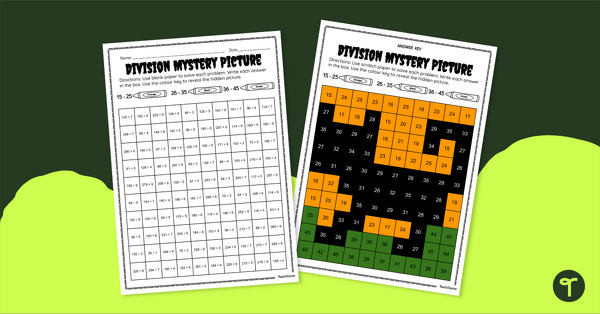 teaching resource
Have a bit of Halloween maths fun with a division colour by number worksheet.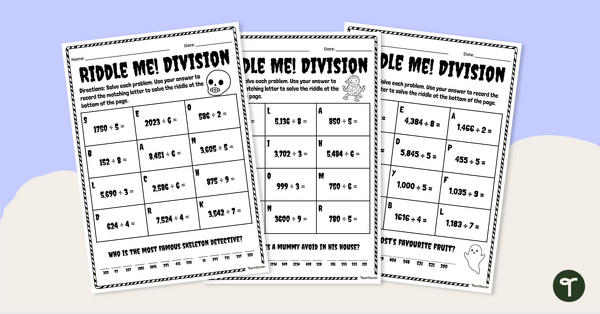 teaching resource
Have a bit of division fun with our riddle-based Halloween sheets!
Halloween Writing Activities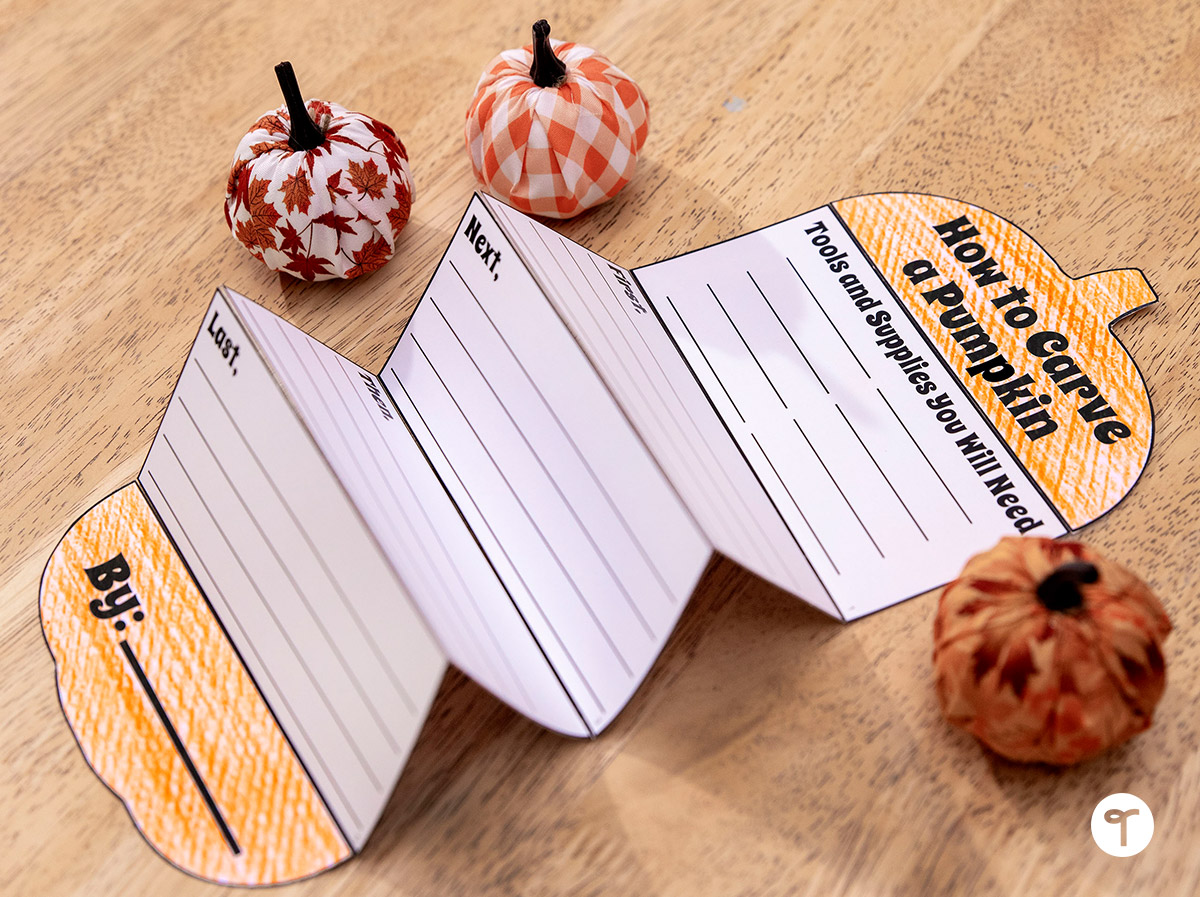 No matter which text type you're teaching this term (wow, look at that alliteration!), we've got a Halloween writing activity that's just right for your group! Our How to Carve a Pumpkin template is perfect for procedure writing.
If you're teaching report writing, take a look at our Build-a-Bat and Build-a-Bird writing templates!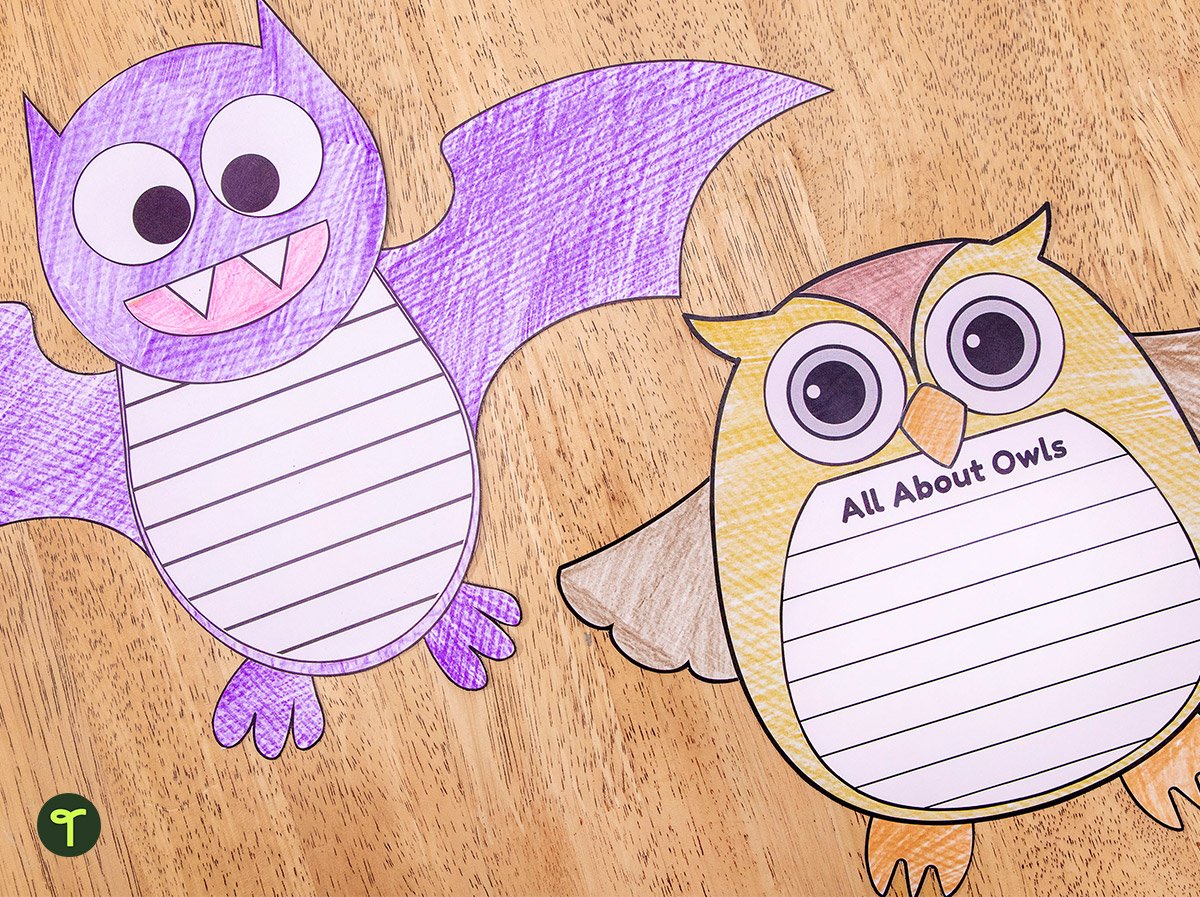 Or, if you've got persuasive or narrative writing in the plan, check out our range of writing prompts and activities to get your kids' creative juices flowing! Perhaps you could prompt a persuasive piece titled: Bats Are the Scariest Species! Maybe your students could write a haunted house story to scare your socks off!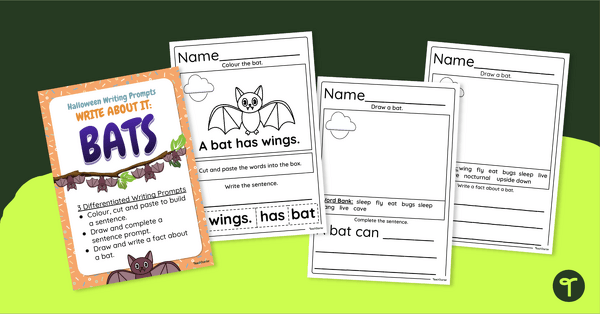 teaching resource
Differentiated writing activity using bats as a writing prompt.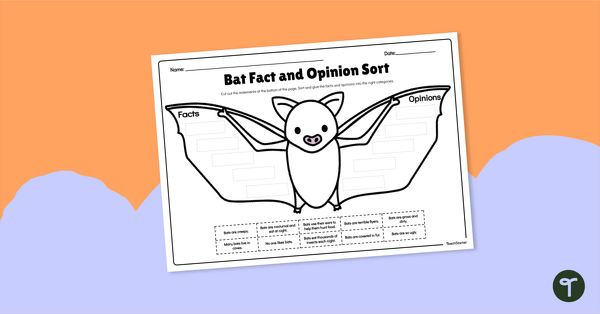 teaching resource
Identify facts and opinions with a Halloween worksheet activity about bats.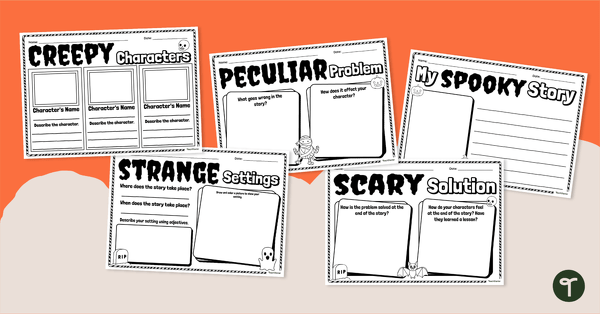 teaching resource
Inspire your struggling writers to write spooky stories that contain all of the story elements with a set of scaffolded writing activities and final draft paper.
Halloween Classroom Door Decorating Activity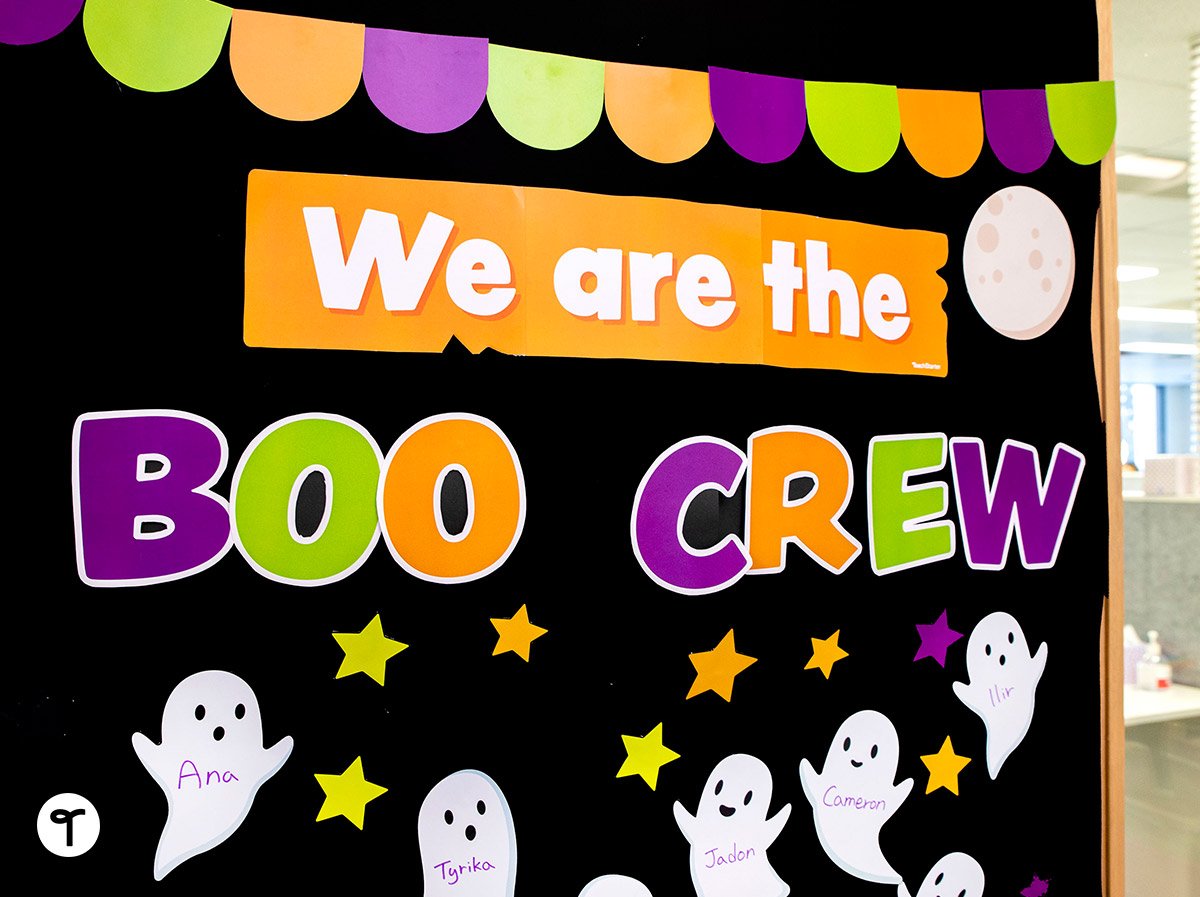 Students will love collaborating on this Halloween-themed door display activity, and enjoy the spooky vibes it will bring to your classroom. Here are some other decorative activities for your learners: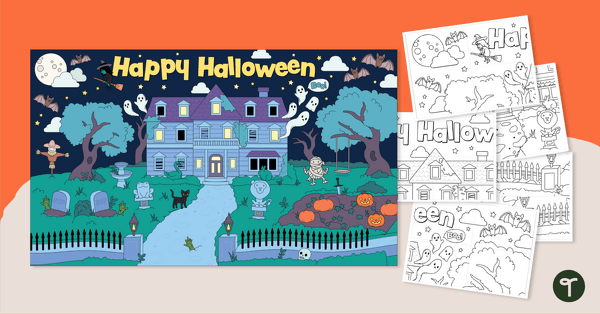 teaching resource
Use this collaborative Halloween colouring sheet with your class to celebrate Halloween.
teaching resource
A Halloween-themed classroom display for students to showcase the books they are reading.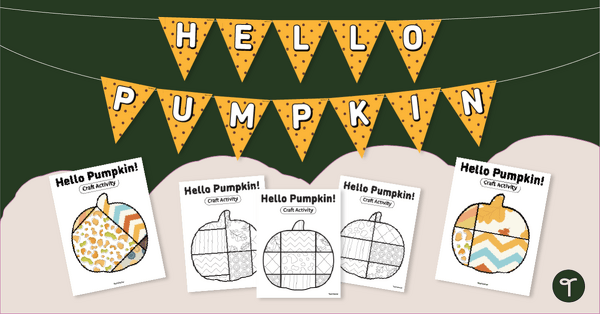 teaching resource
Celebrate Halloween with this pumpkin craft template display.
Halloween Chatterbox Template
Halloween couldn't get any better with our Halloween Chatterbox Templates. Your students will love to create and play with these friendly chatterbox characters. Most importantly, they can be used to create Halloween craft activities for learning! Spot the chatterboxes in the video and read on to learn more about the other fun ideas.
Here are some Halloween activities to try with your Halloween Chatterboxes.
Write number problems on the inside of the chatterbox. Encourage students to work with a partner to use mental maths strategies to calculate the answer.
Explore and measure the angles of the chatterbox.
Create a simple phonics game by writing Halloween-related vocabulary on the chatterbox. Break the words up into syllables, or digraphs.
---
Cotton Bud Skeleton Halloween Craft
This easy Halloween craft activity requires very little planning and preparation, but creates an impressive piece of Halloween art to take home! Whether you choose to create a spider web or a skeleton made of cotton buds, your students are going to be engaged and focused while having Halloween fun!
As a class, explore symmetry and angles! Useful eco tip: use eco-friendly cotton buds with paper stems.
For  Halloween-inspired Science activities, read our blog, Crazy Halloween Science Experiments!
Hanging Bat Halloween Craft
Use these hanging bat decorations to create a spooky Halloween classroom display. They are a brilliant starting point for a classroom discussion about these amazing mammals. What's more, don't miss the learning opportunity to teach and learn how to write an animal information report!
Do you know why bats hang upside down? Unlike birds, bats can't launch their bodies into the air from the ground. So, they hang upside down to make sure that they are in the perfect position to spread their wings and fly away.
Head to our Exploring Informative Texts Unit Plan – Year 1 and Year 2 for these ready-to-go lesson plans:
---
Pine Cone Foxes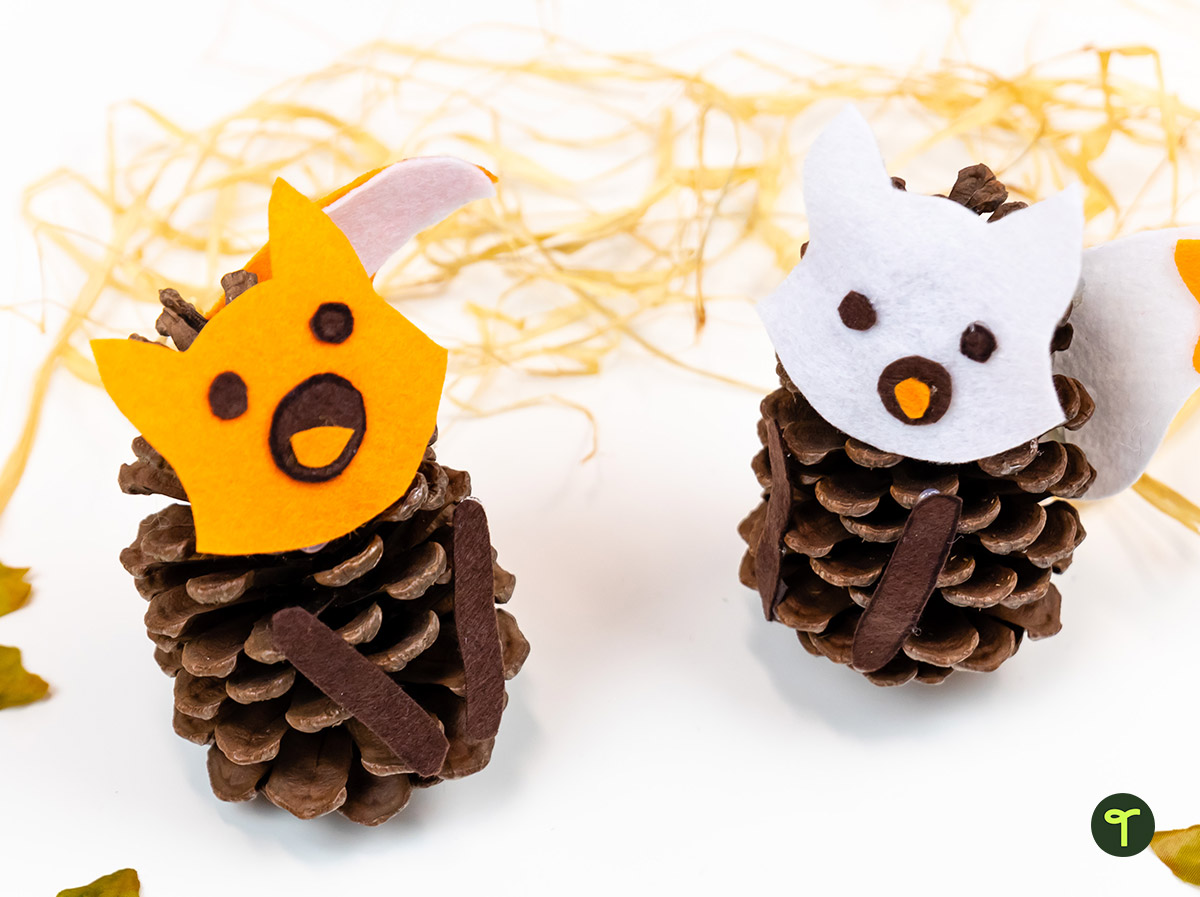 To make these cute little critters, your students will each need:
some pine cones (possibly foraged on an adventure walk)
our free Fox Craft Template 
some staples from your craft supply cupboard (scissors, a marker, glue and felt squares).
How to make:
Cut out the fox pieces from the Fox Craft Template.
Place them on sheets of felt, making sure the eyes, nose and feet are a dark colour that will stand out. Trace the pieces with a marker.
Cut out the fox pieces.
Use craft glue to stick the fox's body parts to the pine cone (hold each piece for 30 seconds or until secure).
---
Friendly Scarecrow Halloween Craft
This fun pop stick scarecrow is a perfect Halloween craft activity for early years students who are learning to count and bundle groups of ten!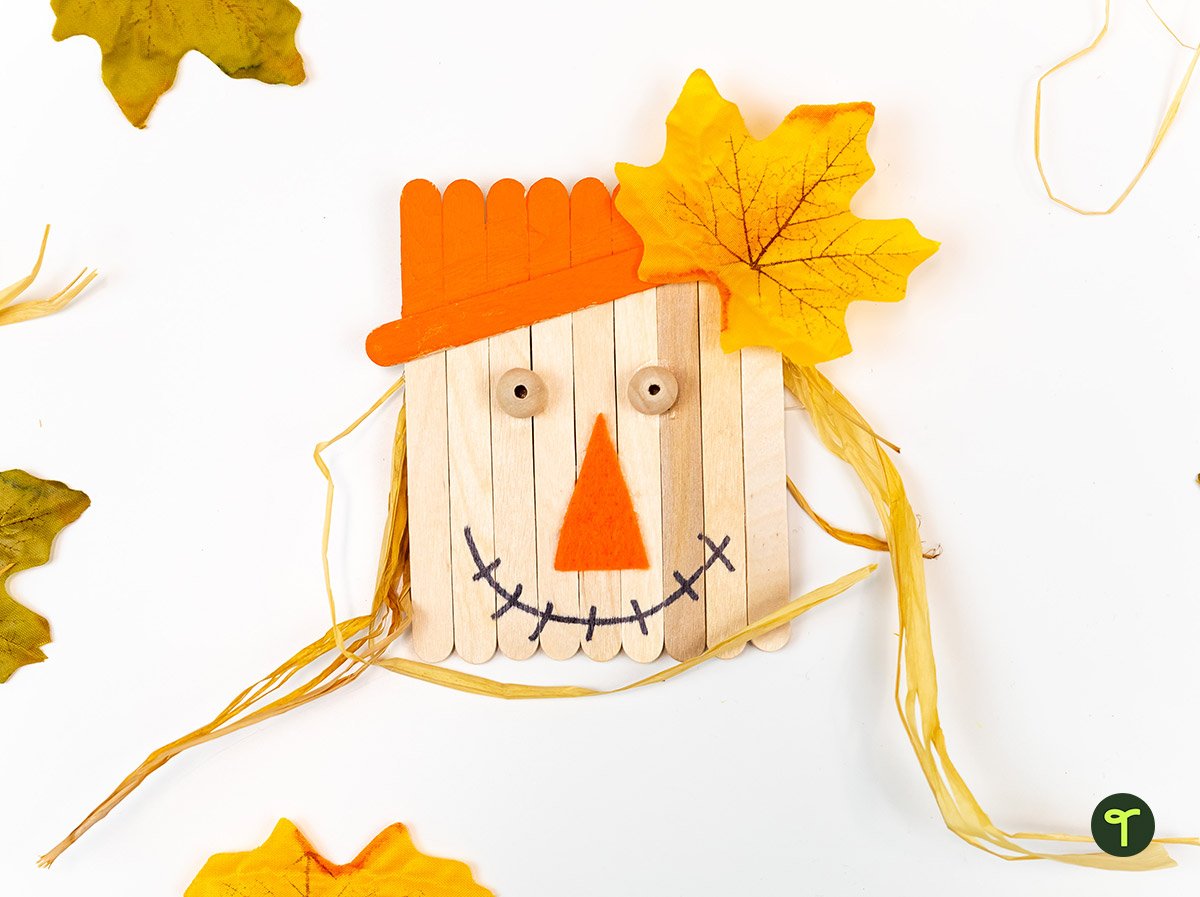 This simple craft requires:
Twelve pop sticks per student
Orange paint
Craft glue
Paintbrush
Natural raffia or straw
Beads or googly eyes
A black marker
A decorative flower
Coloured felt
Teacher Prep:
Each student requires two pop sticks with their curved ends cut off. This will need to be done by an adult with sharp scissors. Be careful! The wood can splinter, so safety goggles are recommended!
How to make your pop stick scarecrow:
Lay out nine pop sticks in a row, vertically.
Using glue, attach a trimmed stick at both the top and the bottom of the row of sticks. Wait until dry.
Paint remaining stick orange (or the colour of the hat) and allow to dry. This is the brim.
Once dry, flip over the glued sticks and paint a straight, slanted line at the top to make the top of the hat. Fill in top portion with coloured paint.
Attach the single painted across the front of the sticks as the brim.
Glue on eyes and felt triangle nose.
Draw on smile.
Add a decoration to the hat.
Attach straw for hair to back of the scarecrow.
So as you can see, there are many ways that you can celebrate Halloween in the classroom whilst making learning fun. Blow the cobwebs away this year with a little Halloween craft and rest assured that your students are enjoying a learning experience too!
It's time to fire up your cauldron and start planning one or more of these educational Halloween craft activities! For more fun ideas head to our Halloween Collection.
Don't forget to share your spooky Halloween photos on Instagram #teachstarter.