You've spent all of Term One building connections with your students, only for school closures to completely throw that out the window. Not only are teachers having to quickly adapt and change everything they have known, but as the days go by… teachers are wondering how they can maintain contact and continue building relationships with their students.
Whilst many teachers are recording videos and sometimes having video chats with students, it's difficult to connect through a computer screen. So, some teachers are finding new and creative ways to engage with students in different ways. This blog contains a mix of teacher ideas and resources we think you and your students will love!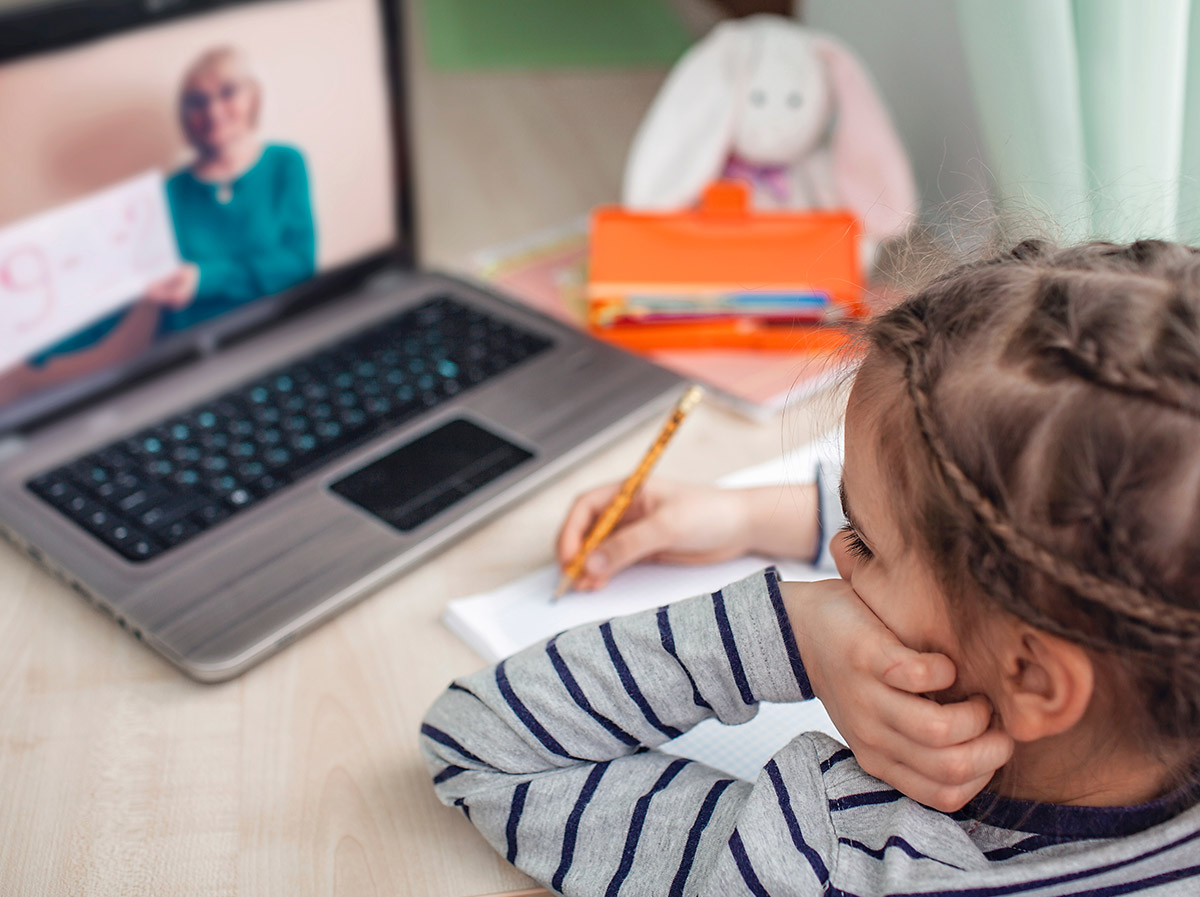 shutterstock.com / Maria Symchych
---
Creative Ways to Stay Connected With Students
Class Challenge – Infinity Colouring
This is one of my favourite downloads on our website. Have you ever heard of an infinity colouring sheet? It's a colouring sheet that can be stuck together like a magical puzzle! It's literally the colouring sheet that goes on and on!
How gorgeous are the illustrations?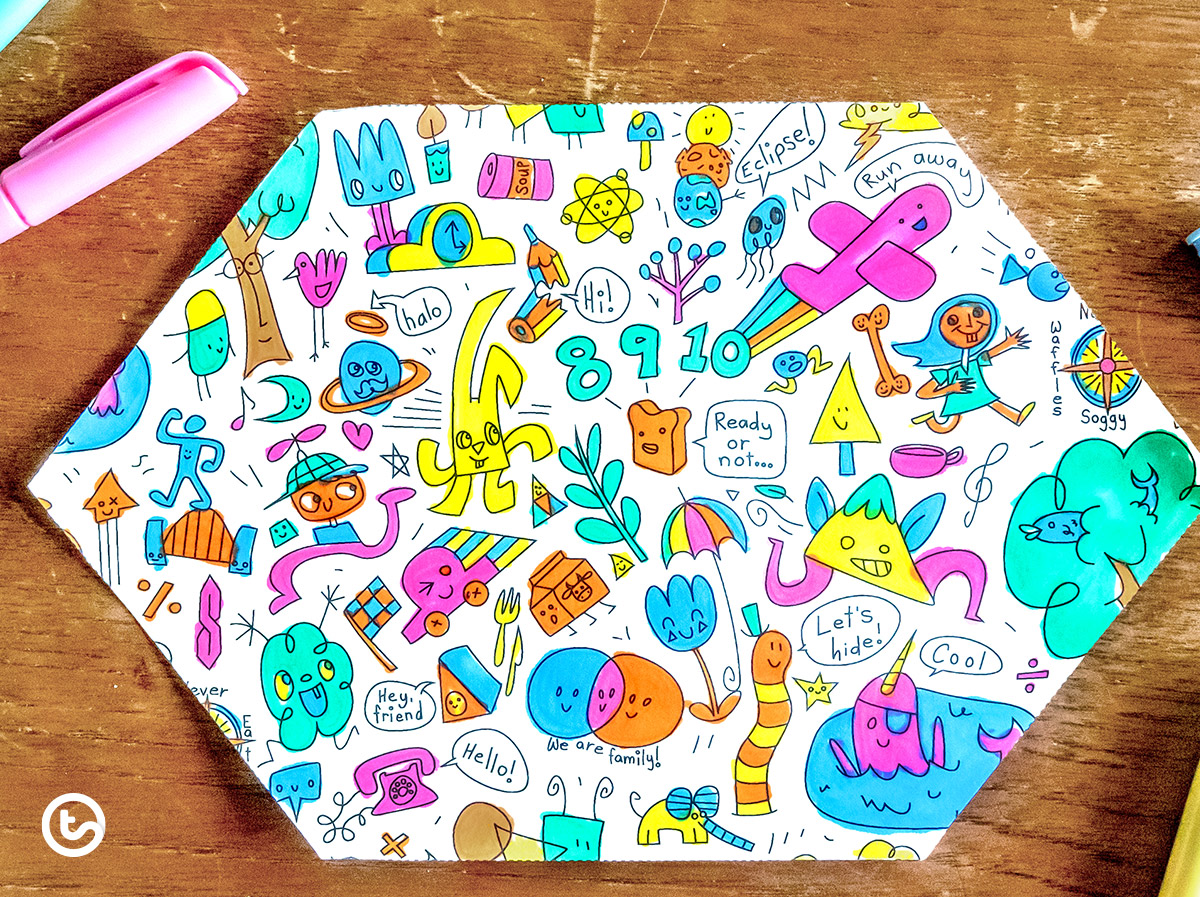 You're probably wondering, how is this going to help me stay connected with my students?
Here's the idea, send the template to your students and have them colour in one or as many of them as they wish. Students can then mail back the finished product. Students can learn all about how to 'post' something the traditional way!
You can then start to put this magical puzzle together. If you have access to the classroom – why not start setting up the display in there and send photos to the class?
How big can their class colouring page get?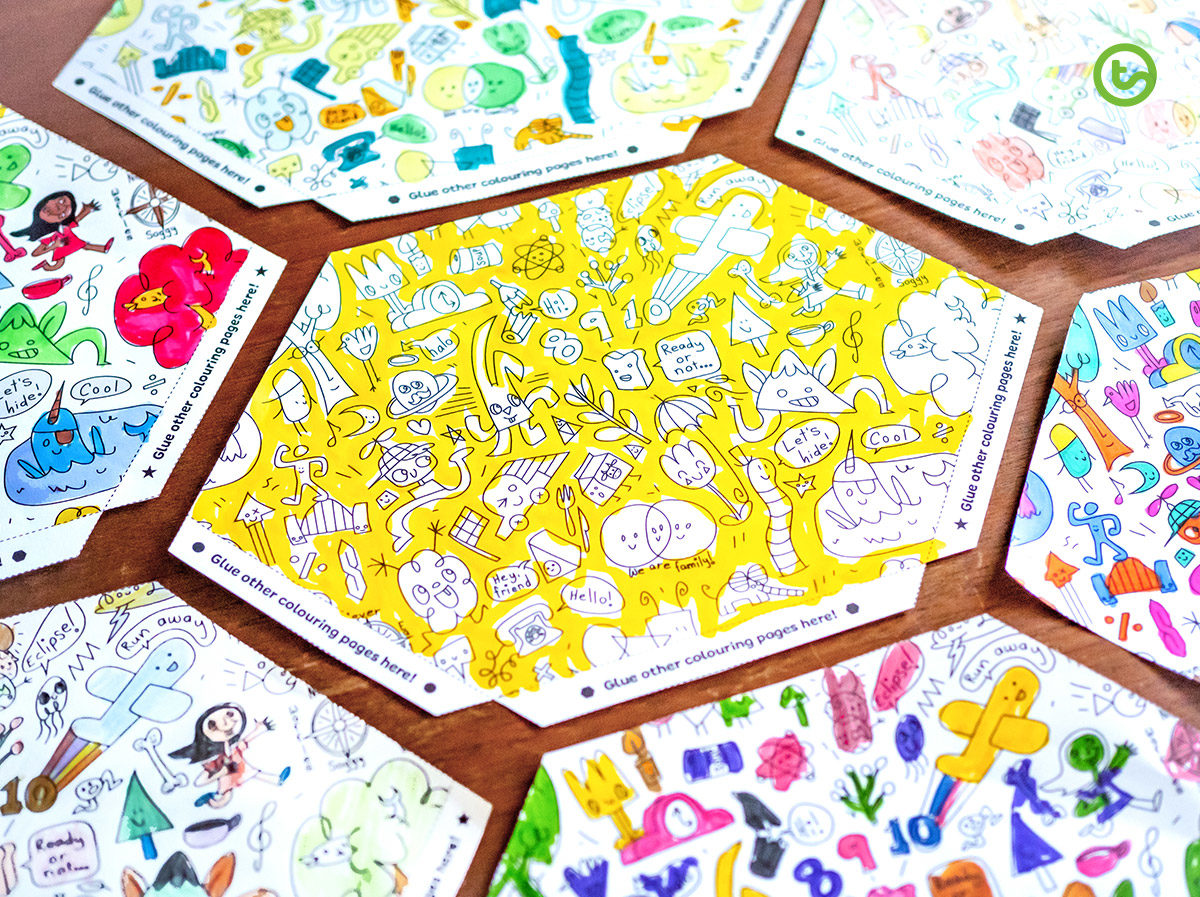 ---
Send Handwritten Letters
We just adore this idea – go back to basics and write your students a handwritten note!
You may get a hand cramp by the end just like @teachingthetinies did! But, can you imagine the students' faces when they discover their teacher has written them a personal letter!
Encourage them to write one back to you as well…
---
Send Positive Vibes
It's easy for us to get caught up in the mayhem that is the world at the moment. When students are feeling uneasy they often look to their adults for support and words of encouragement. Why not send them positive messages via a video each Monday morning?
We absolutely adore this one that @teachmesilly_ sent to her students. Such a simple idea that even gives us goosebumps!
---
Class Mascot Daily Check-Ins
This is another super cute idea for little learners. Do you have a class mascot? Or, do you have a class pet?
Meet Keith and Tilly – two koalas living their best lives in isolation with their teacher and sharing what they've been up to with their friends!
This dedicated teacher has set up an Instagram Paige – @keith.and.tilly. Parents of her students can follow the page and see the adventures their class mascots are having on a daily basis. A beautiful uplifting way to maintain a connection with students in your class.
Keith and Tilly – living their best life on the couch!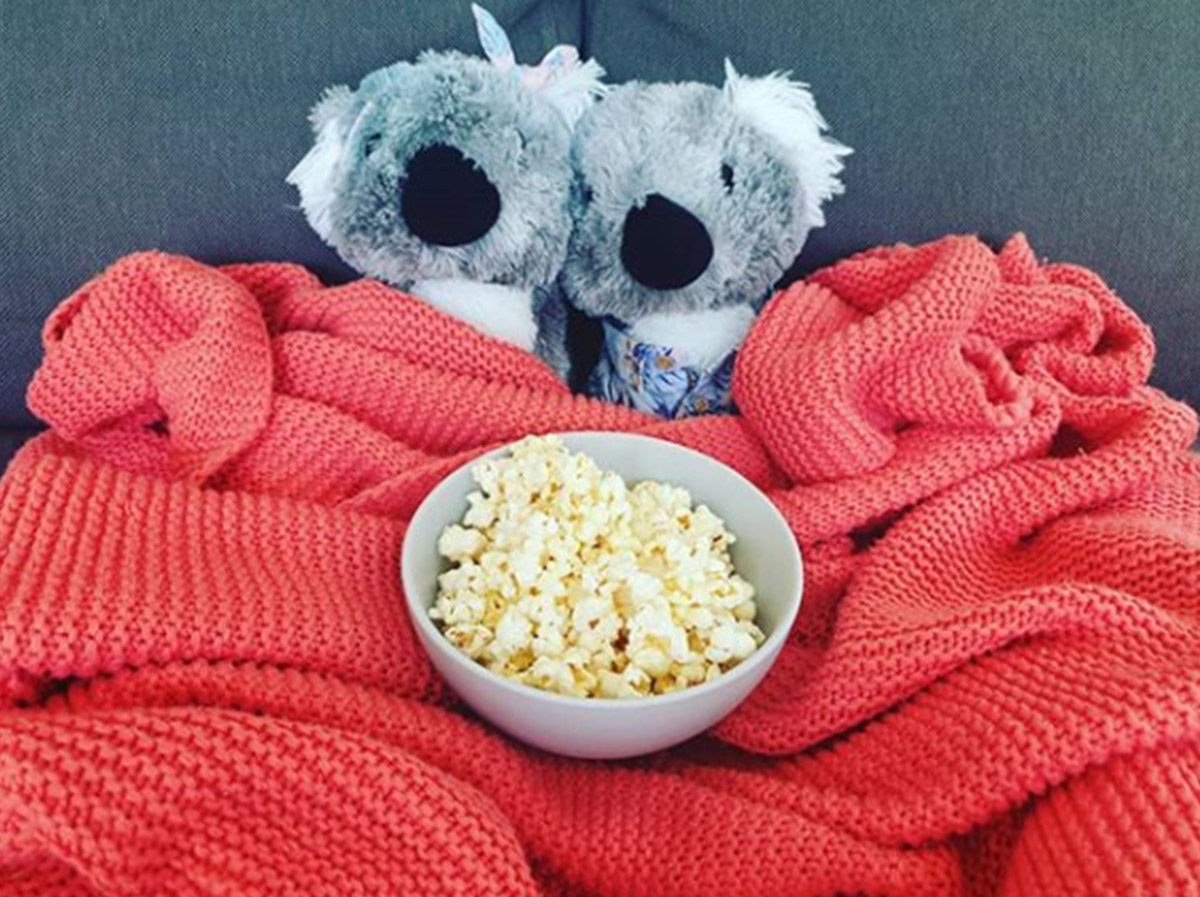 ---
Bitmoji Fun
We've written about how teachers use Bitmoji in the classroom before. So we couldn't help but include this idea in our blog!
A new and fresh way to engage and connect with your students by creating their very own Bitmoji's for their digital classroom! Thanks for the idea @teacherjdot.
We also have a student avatar creator that you may like to check out!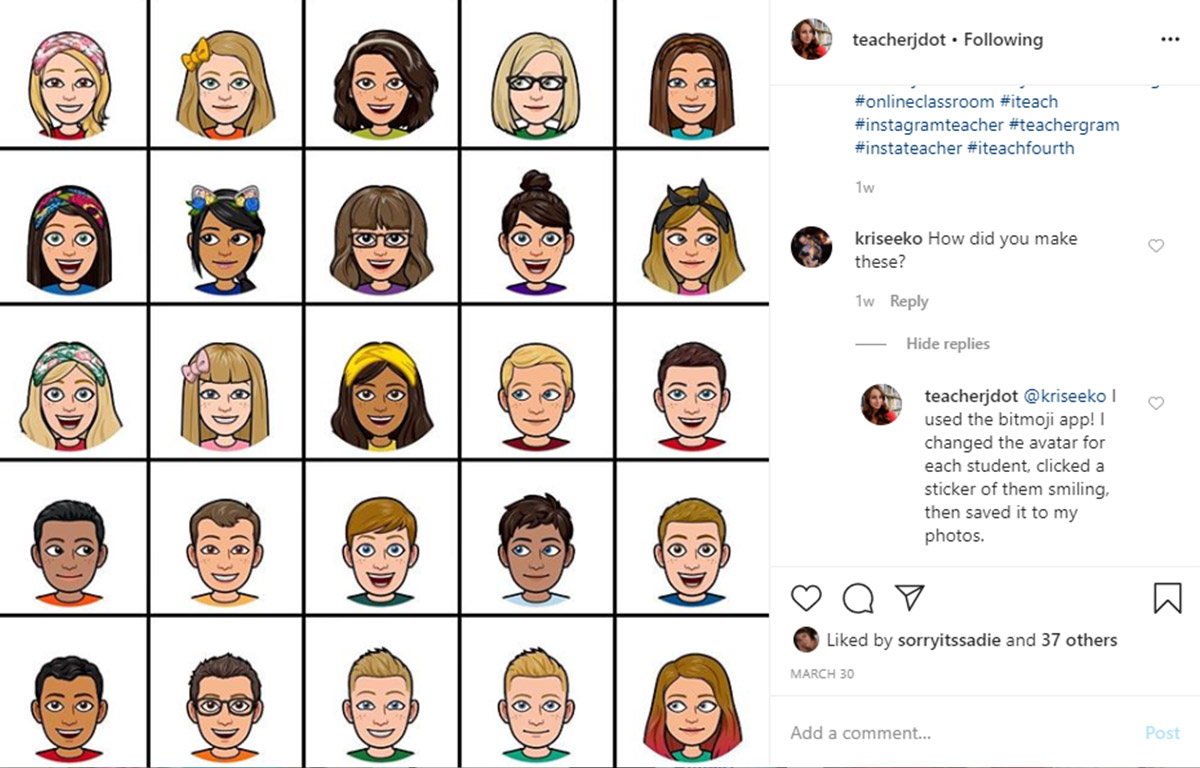 ---
Design a Class Badge
Download our class badge template and set your students the challenge of designing a class badge.
Why not set up a competition and have a vote on what your class badge will be.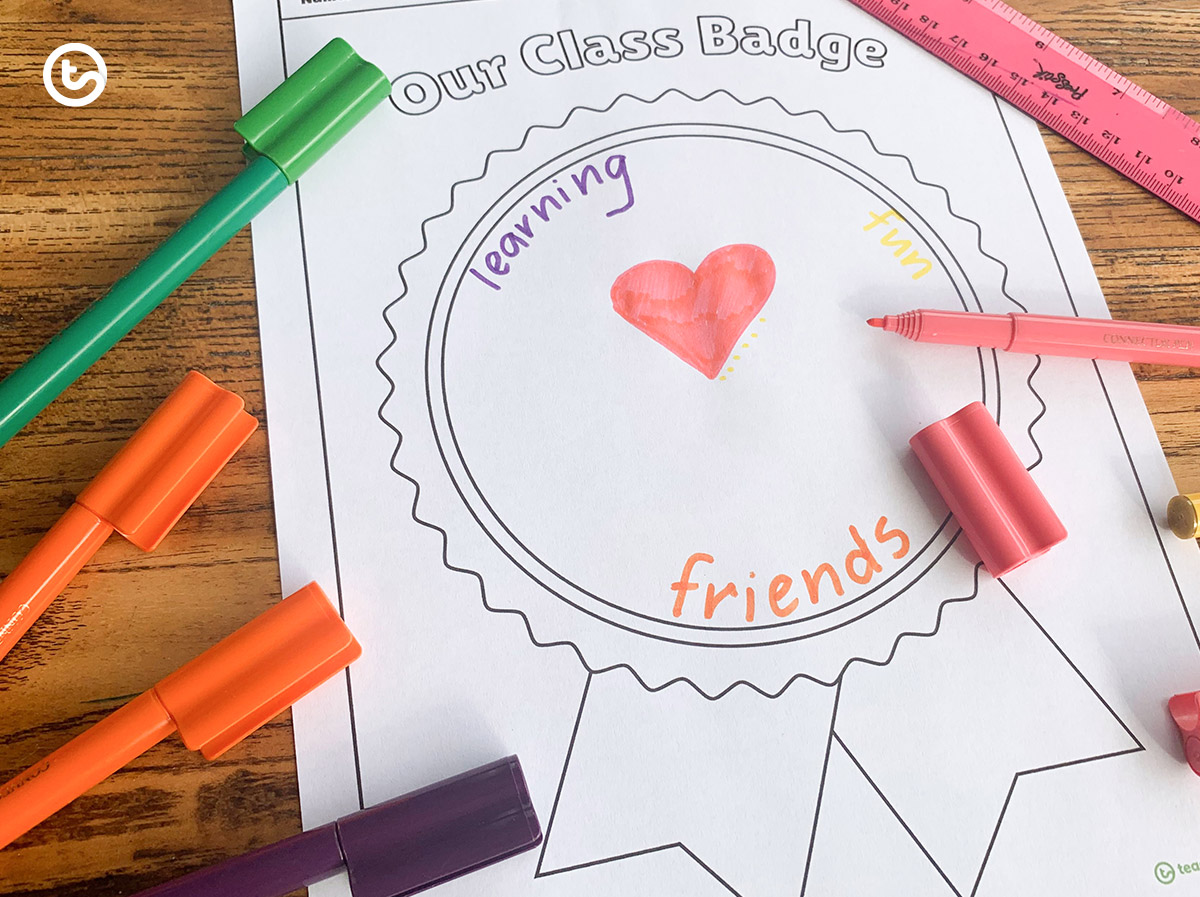 We hope these awesome ideas have given you some inspiration for ways that you can maintain the relationship and connection with your students. We'd love to hear what you are doing to maintain relationships and connections with your students during school closures.
Leave us a comment below or send us a DM on Instagram – @teachstarter.