I'm pretty sure that our Teach Starter sign shone an even brighter shade of neon green during our teacher network night on January 17, 2019. Our Show and Tell Graduate Teacher Night was a huge success and brought a warm glow to the new Teach Starter headquarters.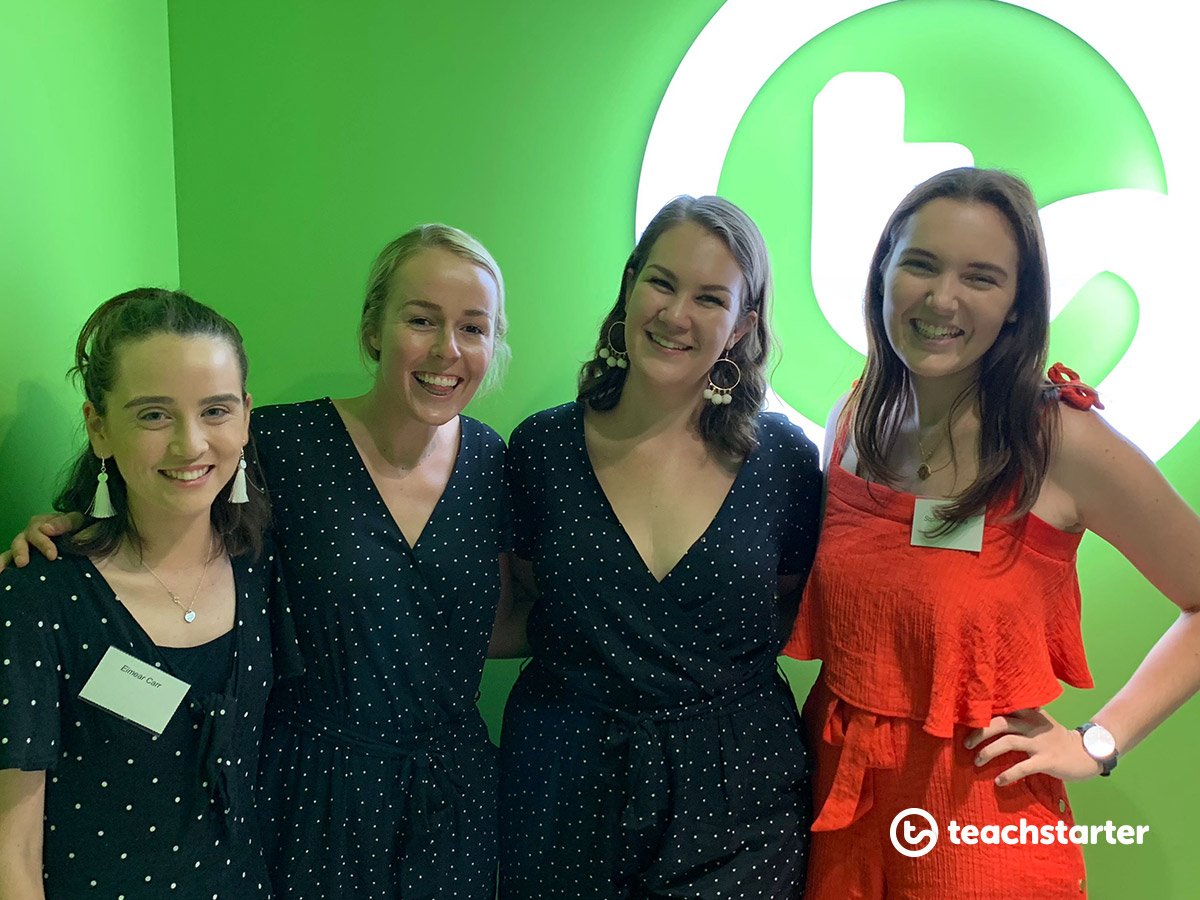 More than fifty energetic and passionate graduate teachers arrived at our slick new office space on Level 2F at 55 Railway Terrace, Milton QLD, and received a hearty welcome from the Teach Starter team.  Champagne bottle corks popped, wine, beers and non-alcoholic drinks were served and the teacher network night got off to a flying start.
The sound of laughter, chatter and the clink of champagne flutes toasting, filled our creative space with a lively buzz as the anticipation of the night ahead grew.
---
Food Glorious Food
They say that food brings people together and it certainly did during our Show and Tell Teacher Graduate Night. It didn't take long to get the teacher network evening rolling with the help of a huge grazing table, jam-packed with goodness and beautifully styled for our celebration by a local business Say Cheese.
Being Part of a Teacher Network
The purpose of the Teach Starter Show and Tell Teacher Graduate Night was to recognise the hard work, dedication and determination of Brisbane based teachers and to celebrate their graduation. It was also to provide an opportunity for newly qualified teachers to gather together, make connections and to form a teacher network.
Why is being a part of a teacher network important?
Being part of a teacher network can provide huge support during your first year of teaching. Not only does a teacher network create friendships, but it also provides teachers with the opportunity to listen to experiences and to share highs and lows. A teacher network provides a positive community for sharing ideas and asking questions. A teacher network also provides a platform for ongoing professional development and raising standards of practice.
Teacher Starter Ambassadors
The Teach Starter team felt hugely grateful to have some of their ambassadors attend the Show and Tell Graduate Teacher Night. A big shout-out goes to Ceri Edwards from #OurCreativeClassroom who recently collaborated with Teach Starter to record a high energy and heartwarming podcast that will be coming soon!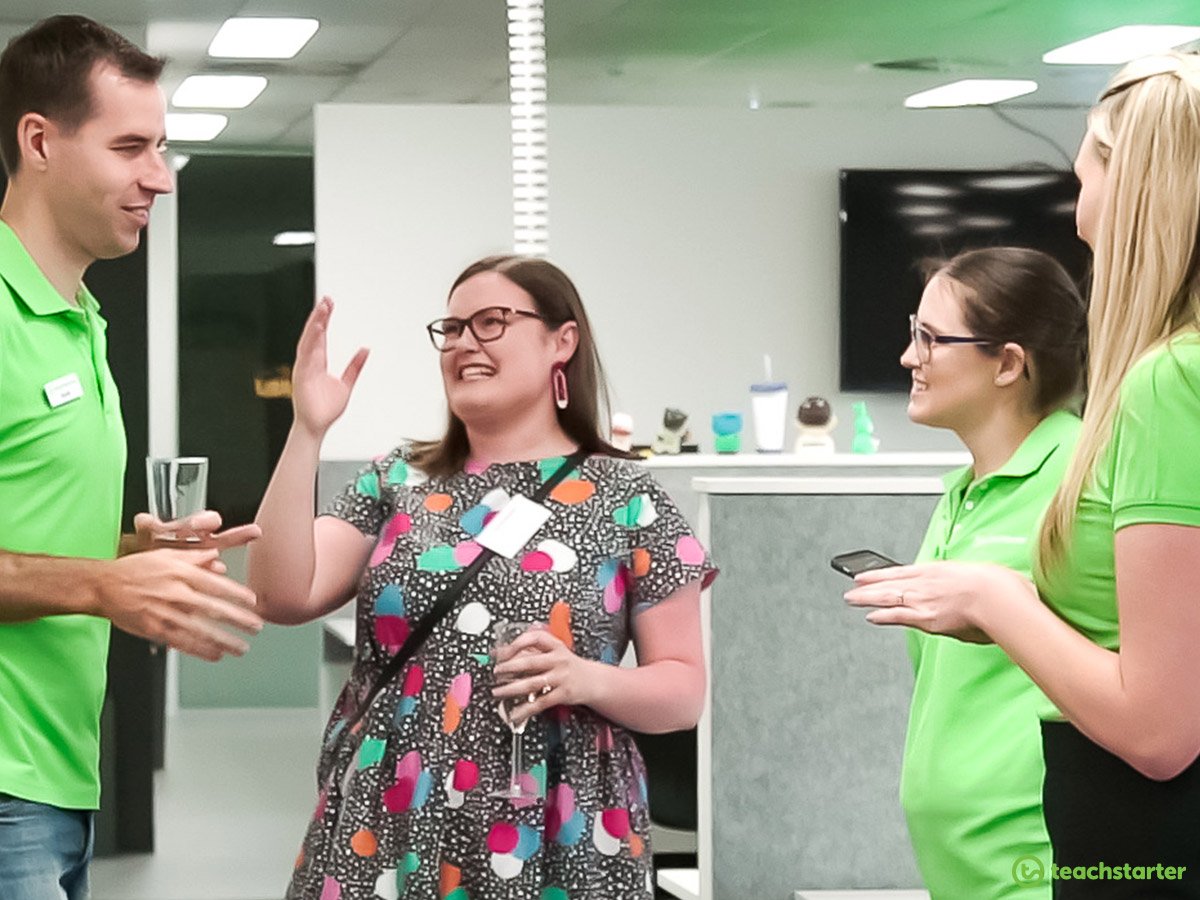 Teach Starter Co-Founders Scott and Jill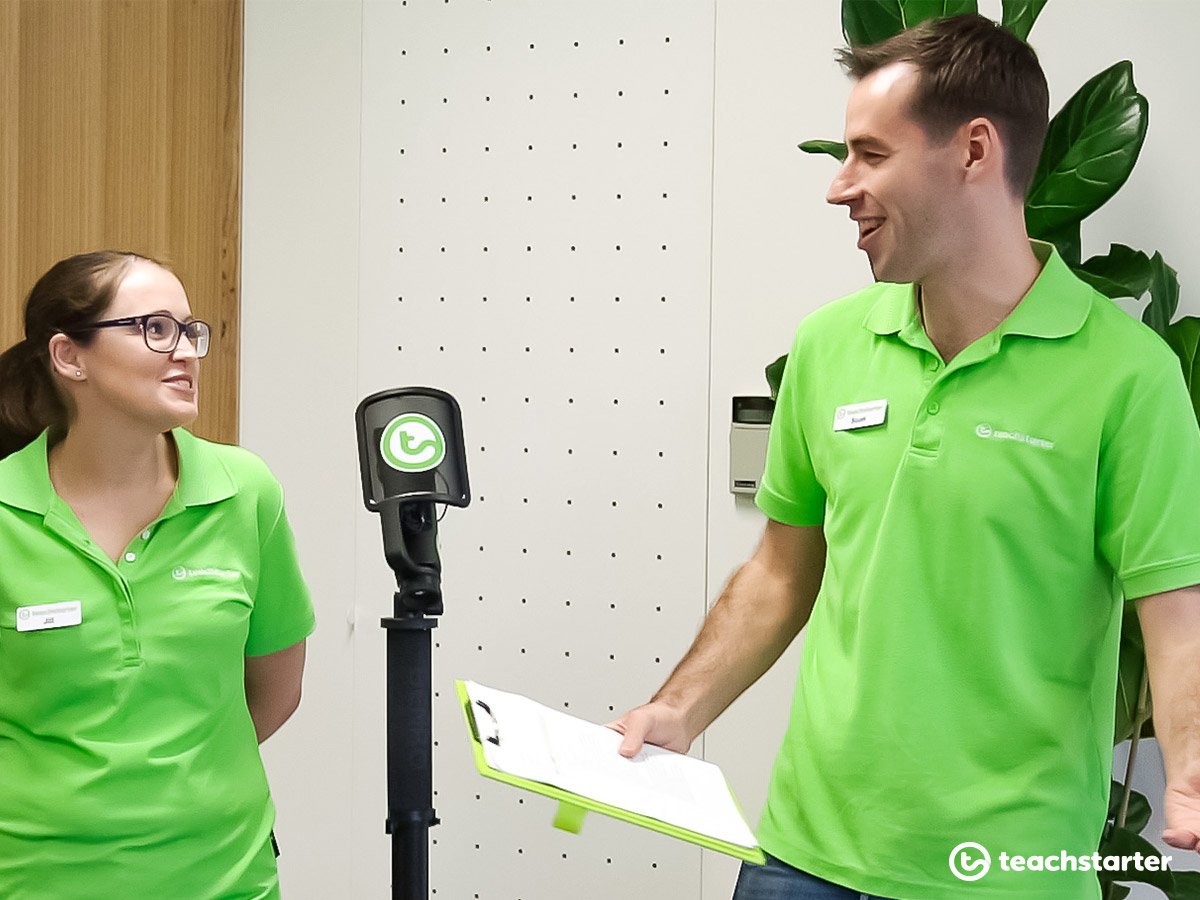 Teach Starter Co-Founders Scott and Jill kicked off the teacher network night by welcoming their guests, introducing themselves and telling everyone a little bit about their story. Like seemingly all modern-day startup stories that emerge from humble beginnings, so too does Teach Starter.
…the idea for Teach Starter began coalescing after I had helped Jill create a customised sign for her classroom, using Photoshop. Her colleagues soon requested their own versions.
---
Teach Starter HQ Tour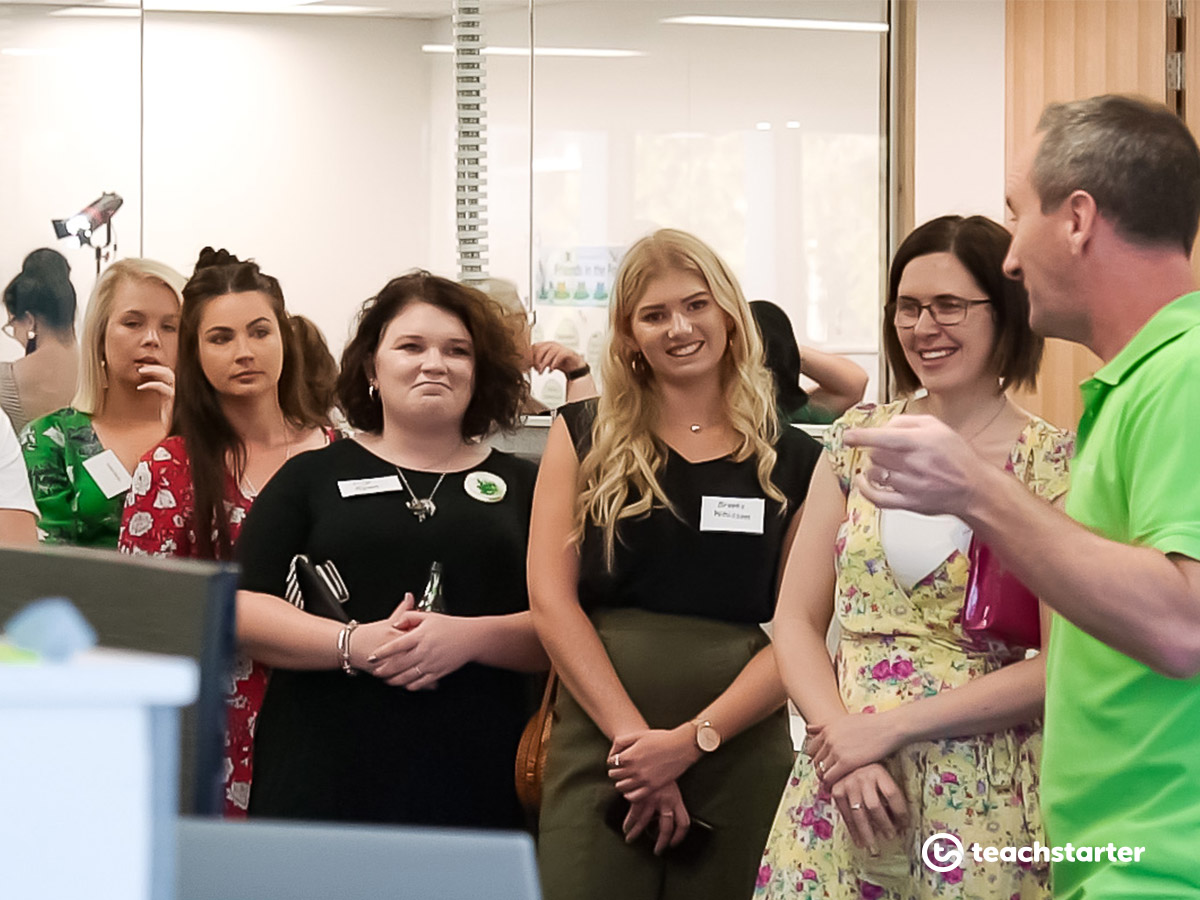 A little bit like experiencing the wonders of the Wonka factory in Roald Dahl's Charlie and the Chocolate Factory, our VIP guests were given the chance to explore the plush, new Teach Starter headquarters on level two!
The office tour began with a sneak peek into the Teach Starter life of our talented designers, followed by an insight into the creative process involved in producing a new teaching resource from the initial idea to finished product.
Next, guests were shown where the digital content team write blogs for the Chalkboard.
Our brand new studio space got a lot of oo's and ahh's as guests got the chance to see our hot off the press teaching resources printed and brought to life. Resources on display included our fruity Pineapple Classroom Theme Pack and original Door Display Teaching Resources.
---
Teacher Network Presentations
When the hubbub of the office tours had settled, three highly experienced classroom teachers from the Teach Starter team shared practical, useful and friendly advice in a series of presentations.
Emma gave helpful tips and tricks to surviving the first day of school and very important advice on how to look after yourself during your first year as a teacher. For more important information on looking after yourself during your first year of teaching and beyond, read Emma's blog World Mental Health Day | 5 Tips for Teacher Wellbeing.
You'll want to go to school on your first day, eager to prove that you know what you're doing, that you have it all figured out…you won't. And that's ok.
Next, Bronwyn gave practical advice on classroom set up and classroom organisation. For more helpful tips and ideas for classroom set up, read Bronwyn's blog Effective Classroom Setup – How to Totally Nail it!
Enjoy setting up, but don't overthink it – anything can be changed if it's not working for you. Minimise pressure on yourself to have the Pinterest-perfect classroom…
Finally, Paul raised the roof with lots of laughs when giving advice about classroom management.
In practical terms, productive kids are well-behaved kids. Overplan and keep them busy! When considering how to approach behaviour management in your class:

Have a plan.
Be positive.
Recognise differences.
Be consistent.
Be confident.
To learn more about passionate and talented Teach Starter team read Meet the Teachers at Teach Starter | Part 1 – The Digital Content Team and Meet the Teachers at Teach Starter | Part 2 – The Resource Team.
---
Teach Starter Bags – A Token of Our Appreciation
No guest went home empty-handed. Each graduate teacher who attended this teacher network event took home a Teach Starter bag as a token of our appreciation. Each bag was packed full of practical goodies to make the first year of teaching a little bit easier.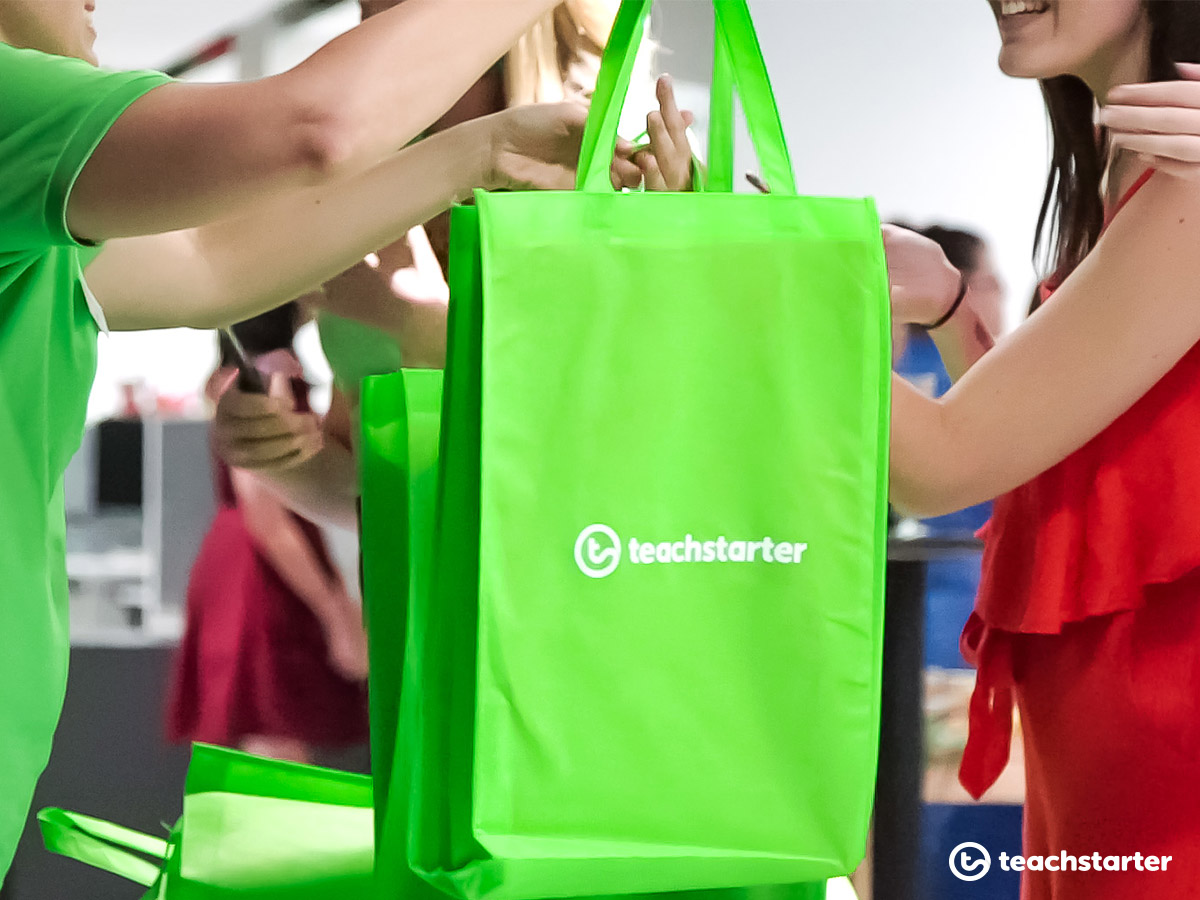 ---
Goodbye and Good Luck!
And then it was time to wrap things up. After a buzzing evening of making connections and networking, it's safe to say our first event at the Teach Starter headquarters was an overwhelming success.
Jill and Scott would like to extend their thanks to each and every one of you who attended our teacher network event. We had a ball and we hope that you did too. If you didn't make it to this event, keep your ears and eyes open for news of our next event.
The Teach Starter team believe in you 100%. Whether you are a graduate teacher or an experienced teacher, we are here to help and support you.
Our vision is to inspire every child to build a purposeful and happy life through learning.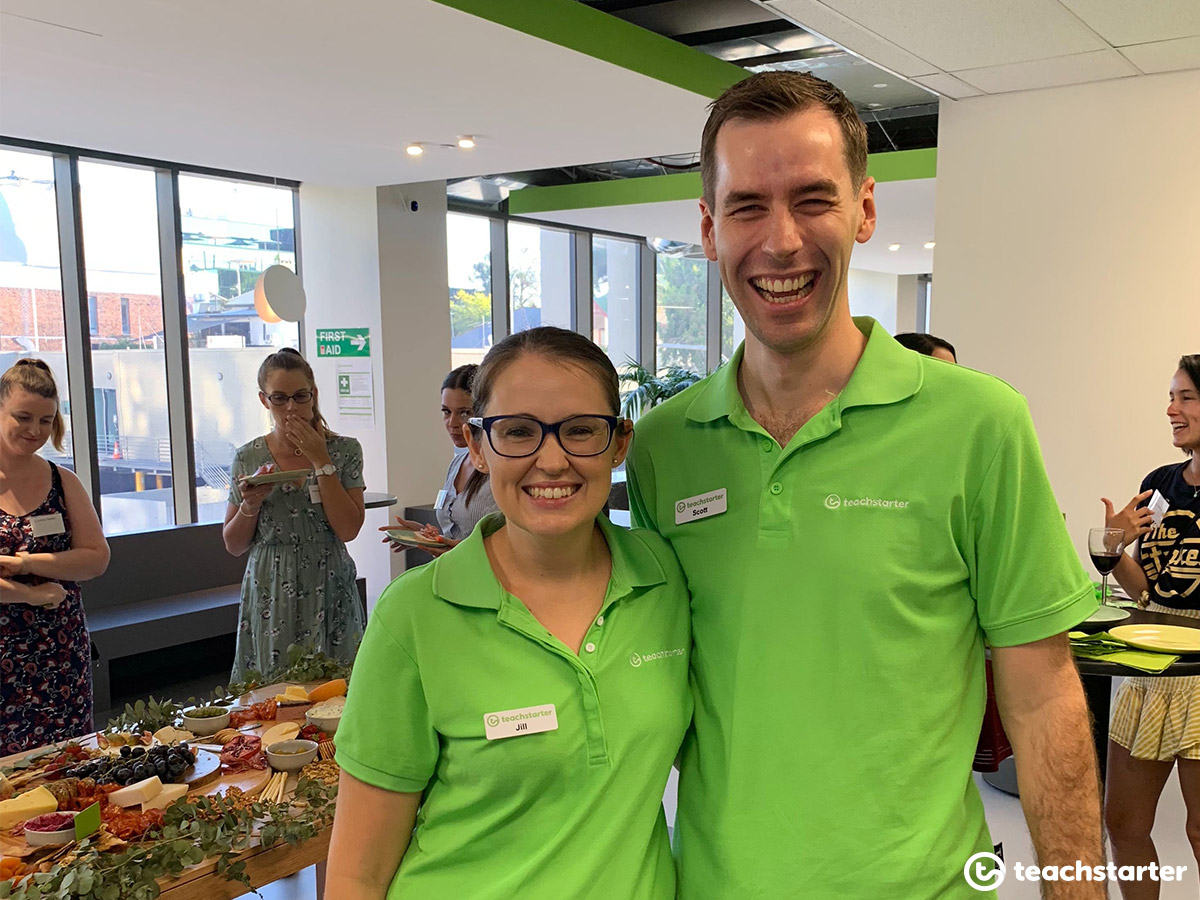 Thank You
Thank you to each and every one of our members for your support, for inspiring us and for helping us to grow. Thank you for working so hard to make your classroom buzz. Thank you to our ambassadors for sharing our teaching resources on Instagram and helping us to share the Teach Starter love.
Finally, a huge thank you goes out to the lovely Mel for working so hard to plan and coordinate such a successful and seamless event.
Please share your photos of our teacher network event on Instagram #teachstarterhq