Are you looking for some team building activities for kids? Start your year off with a bang with this fantastic team building activity! This code-cracker activity is the perfect first week of school activity!
No need to prepare an activity for the first day back – we have you covered with this fun, yet engaging group of activities.
Here's a quick overview of the activities included in this particular team building code-cracker activity:
Team Building Activities for Kids – Fun Code Cracker Activity
There's something exciting about having to 'crack' a code or work out a secret message. Your students will enjoy working with their classmates to solve each of these engaging puzzles. You'll notice the activities are fairly easy as the main focus is on teamwork.
The code-cracker resource featured in this blog has been created specifically for the lower years, however, we have a number of code breaker activities suitable for all year levels:
[resource:1861806][resource:2279402][resource:2279378][resource:2101842]
The beauty of this resource is you can change it to suit your needs – make it shorter by removing an activity. Provide each group with their own lock and box to make the activity less competitive.
Fun Riddles
Included in the download for this resource is a 'start poem'. Though this poem is geared towards the start of the year, you can pick and choose parts of the poem to suit any time of the school year.
Here's a shortened version that you can write on your whiteboard on the first day of term – your students will instantly feel excited about what's to come.
It is time to test your grown-up group skills,
By taking on some challenging but exciting new thrills.
You will need to work together and work as a team,
As working with your class peers is this year's big theme.
Each task will reveal a special secret number for a code,
To help you work out the tricky combination load.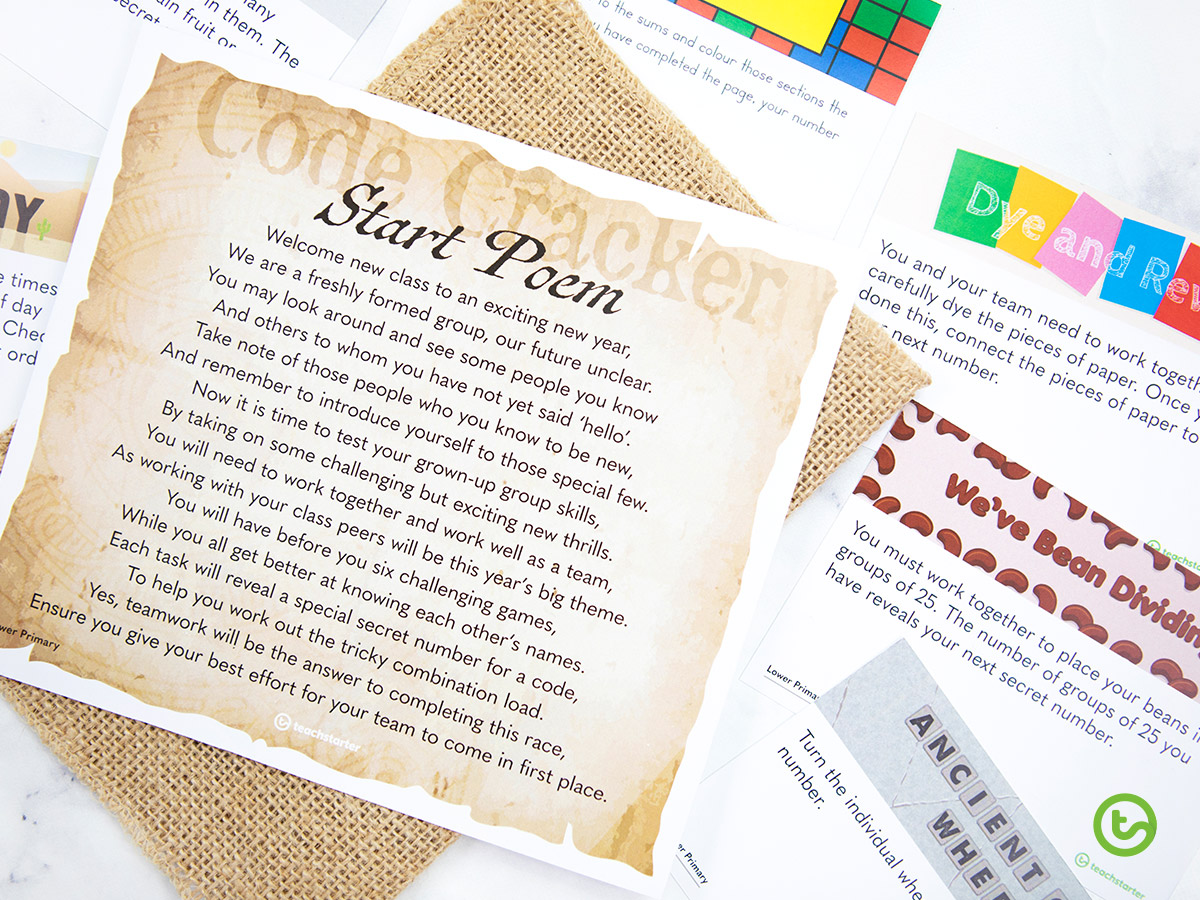 Activity Task Cards
Each of the activities will have a matching task card explaining the activity for your students.  This makes it easier when having small groups working on the same code cracker. There are a total of six activities, and it doesn't matter what order the groups complete each activity.
Why not set up a rotational style activity station and each group works through the rotation?
Code Breaker Activity 1
In this fun activity, students need to colour in the areas in which the numbers appear. The colours, if done correctly, will reveal their secret number. Voila!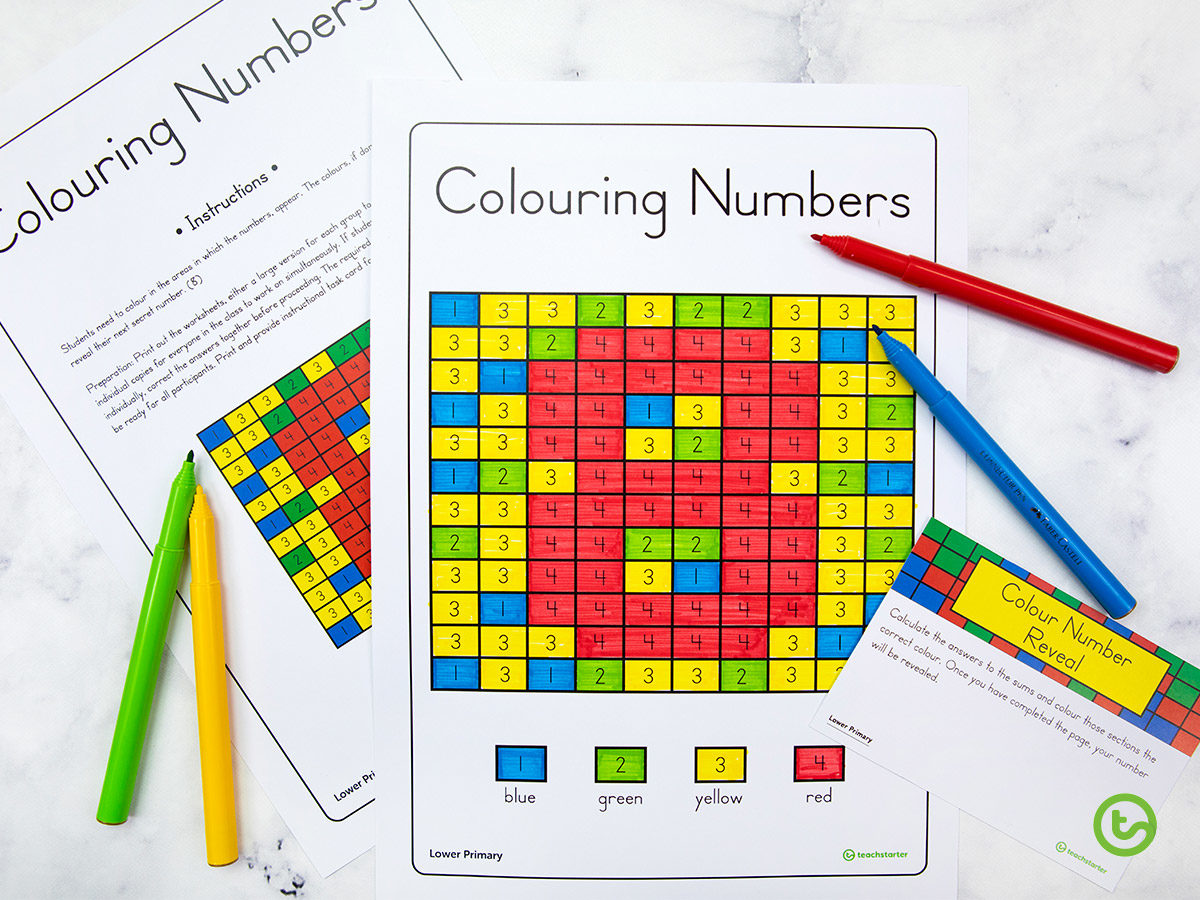 Code Breaker Activity 2
For this activity, you'll need to use one of our other resources, Inference Scenario pages. Students need to search through the illustrations to find out how many pictures have fruit or vegetables in them to reveal a secret number (3).
For more information about this fantastic resource used in this activity, read our blog, More Inference Activities… What's Going on Here!?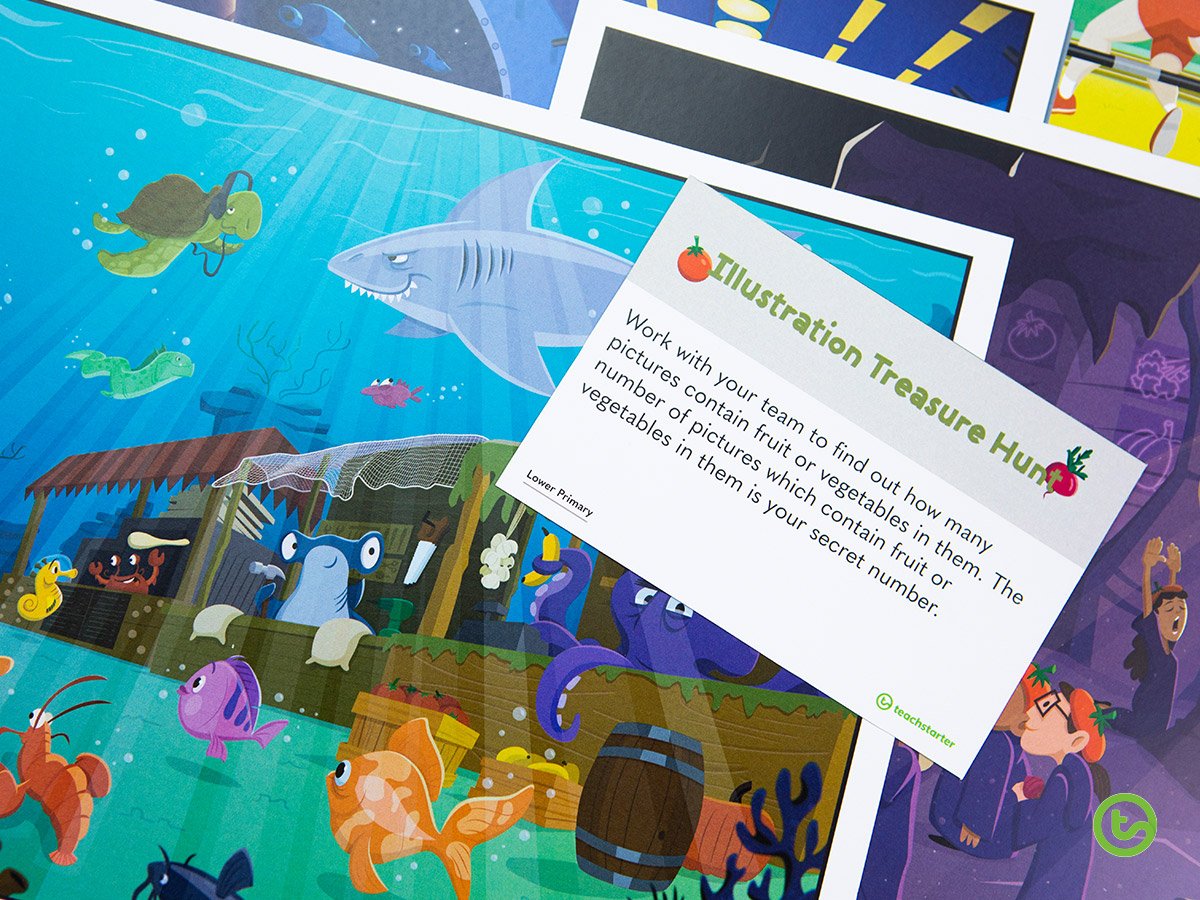 Code Breaker Activity 3
In this activity, students need to turn each wheel to line up all the lines so they connect and reveal a digit for one of the code pieces (5).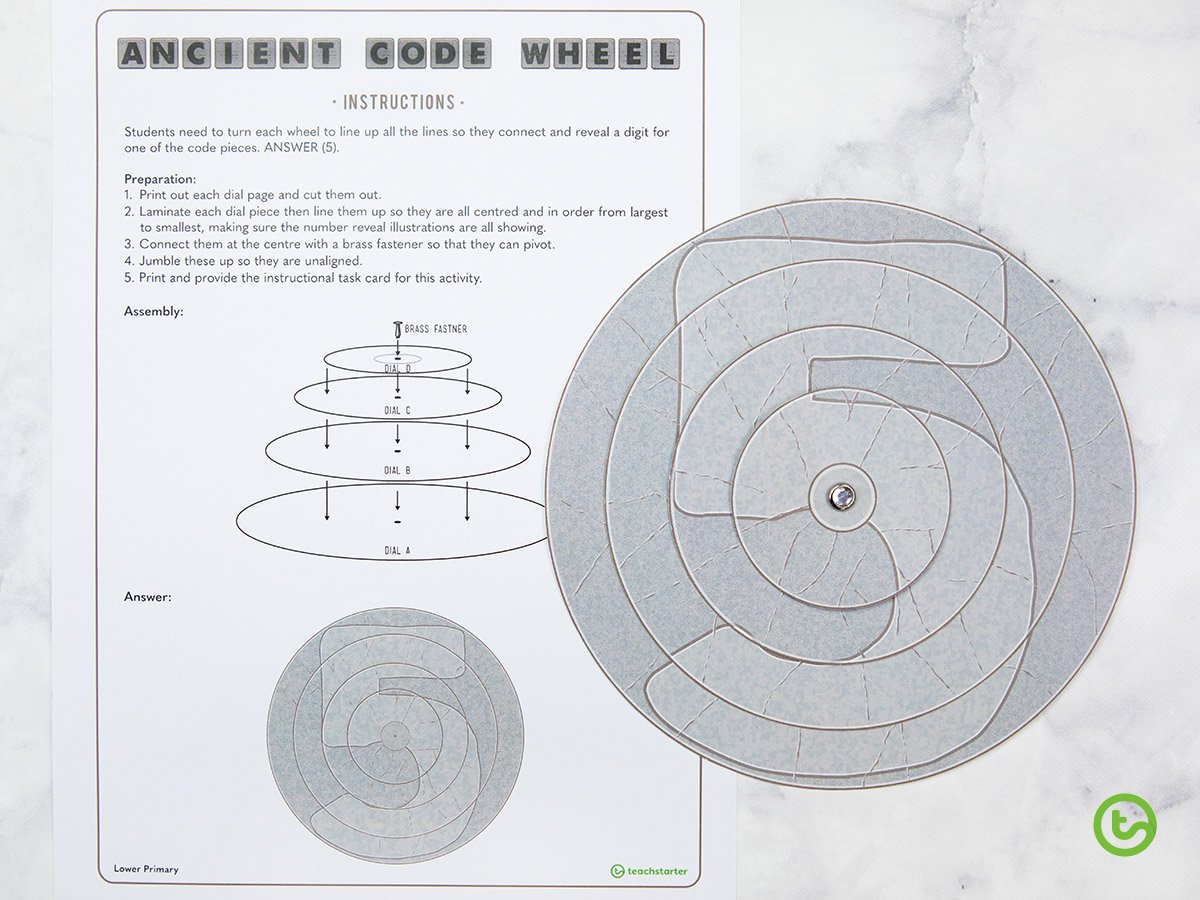 Code Breaker Activity 4
A great hands-on activity that encourages the maths concept of dividing. Students need to group 100 beans into groups of 25. 4 groups will reveal the next secret number (4).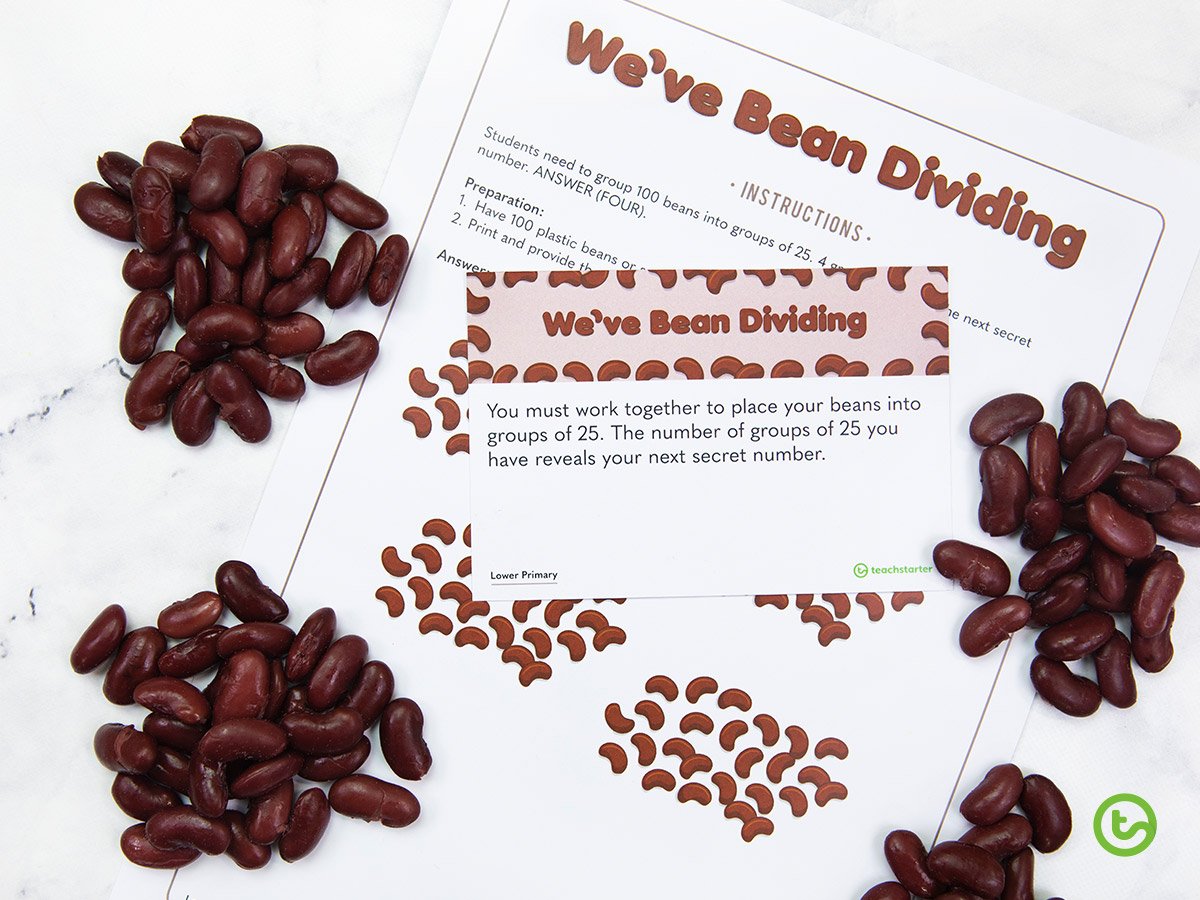 Code Breaker Activity 5
Students need to connect the informal times of the day and then count how many day phases there are to reveal the next number in their secret code.
Note, the group can only move on once they have them in the right order, otherwise, they need to try again (9).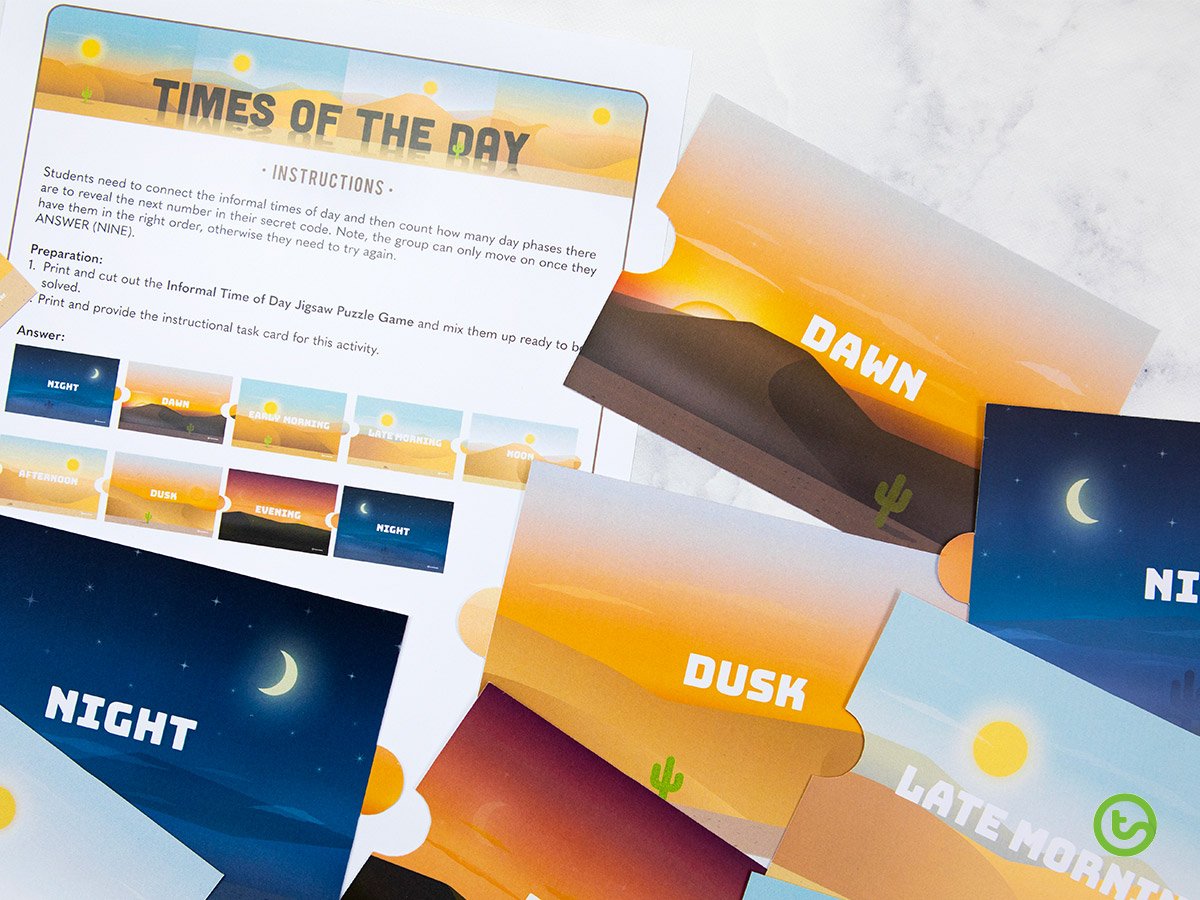 Code Breaker Activity 6
Students need to work together to dye 4 pieces of 'blank' paper. When the dye reveals the white crayon, they need to work together to arrange them to reveal the next number (6).
You'll need to create the mystery number pages for each group.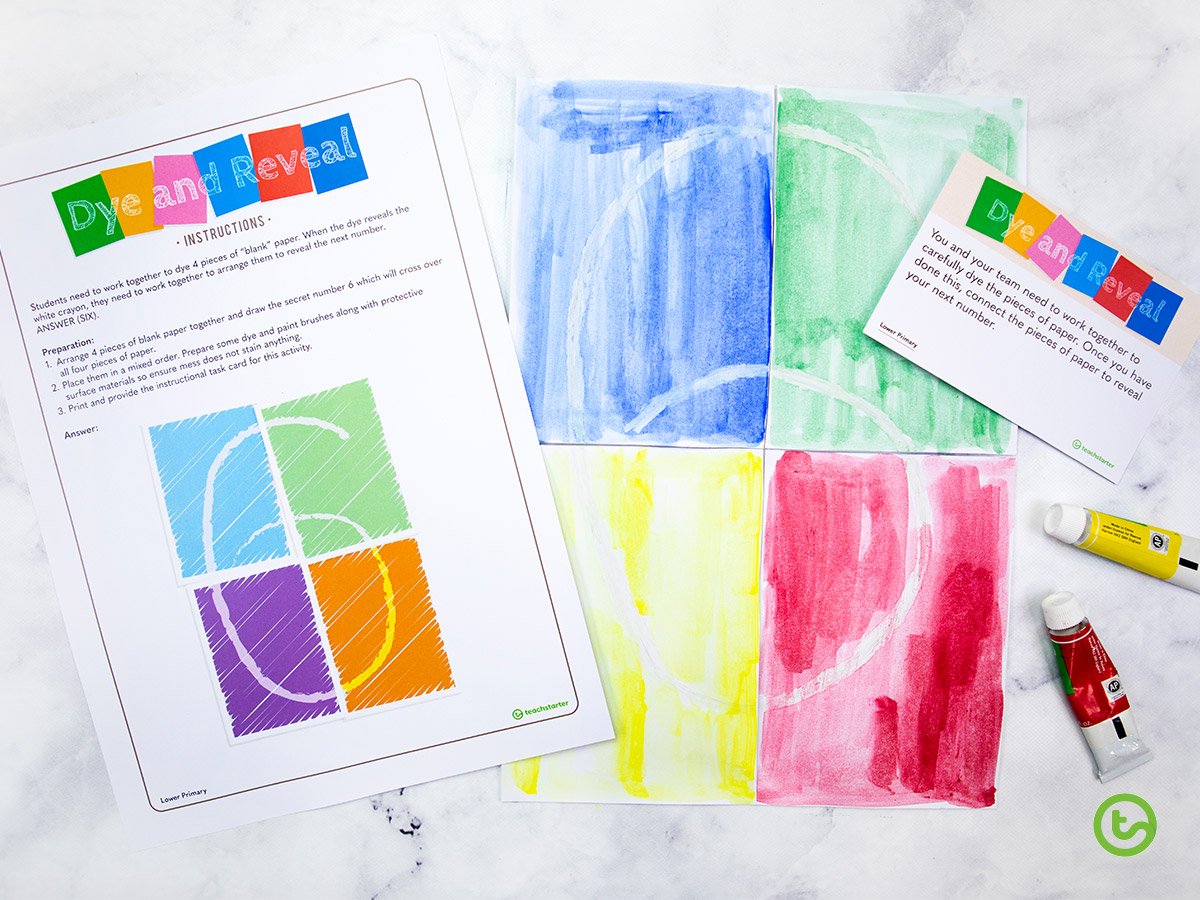 Finishing Up the Code Cracker Activity
When a group has all their numbers to complete the code, check them, then issue or read a final riddle for the group to work out how to open the combination.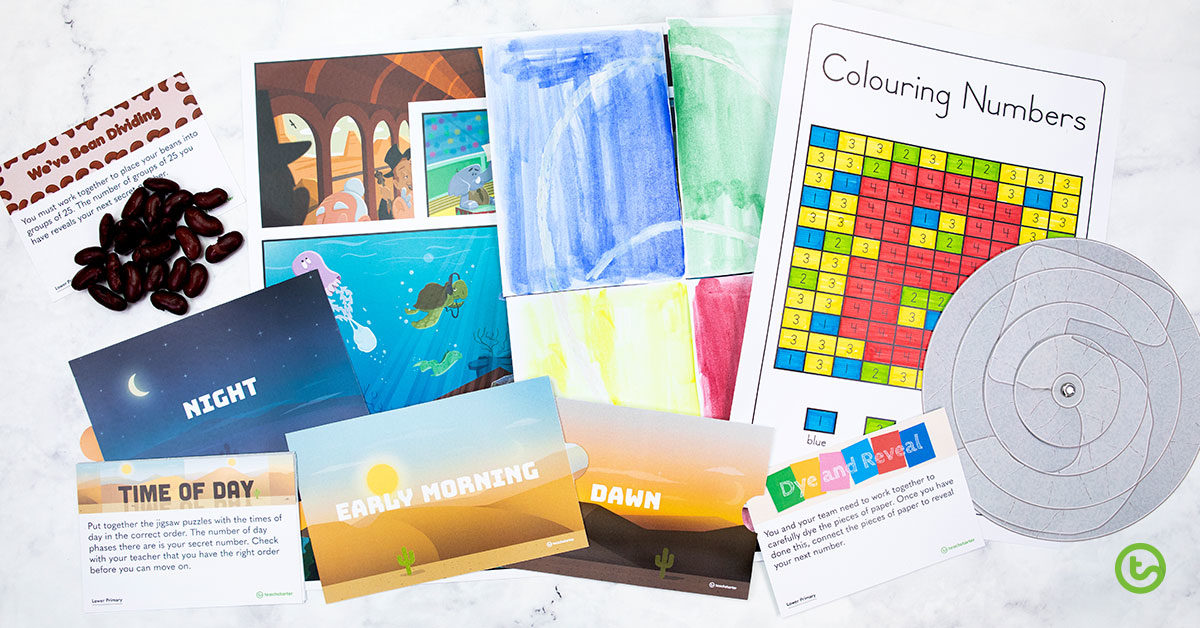 You now have your six numbers – they were challenging to find,
To reveal your secret code, together you will bind.
Now here's the final clue so that together you take charge,
Your numbers need to go from smallest to the large.
We'd love to hear how your kids went with this team-building experience.
Follow us on Instagram @teachstarter and share your photos!