Australia Day is national public holiday which falls each year on January 26. For many parents, students and teachers, it marks the end of the lengthy summer break and signifies the beginning of the new school year. Many teachers choose to acknowledge this event by planning Australia Day activities to enjoy with their classes in the first week of term.
For tips on teaching the history of Australia Day in a balanced, culturally sensitive way, read our informative blog Celebrating Australia Day in a 21st Century Classroom.
Australia Day Literature for Your Class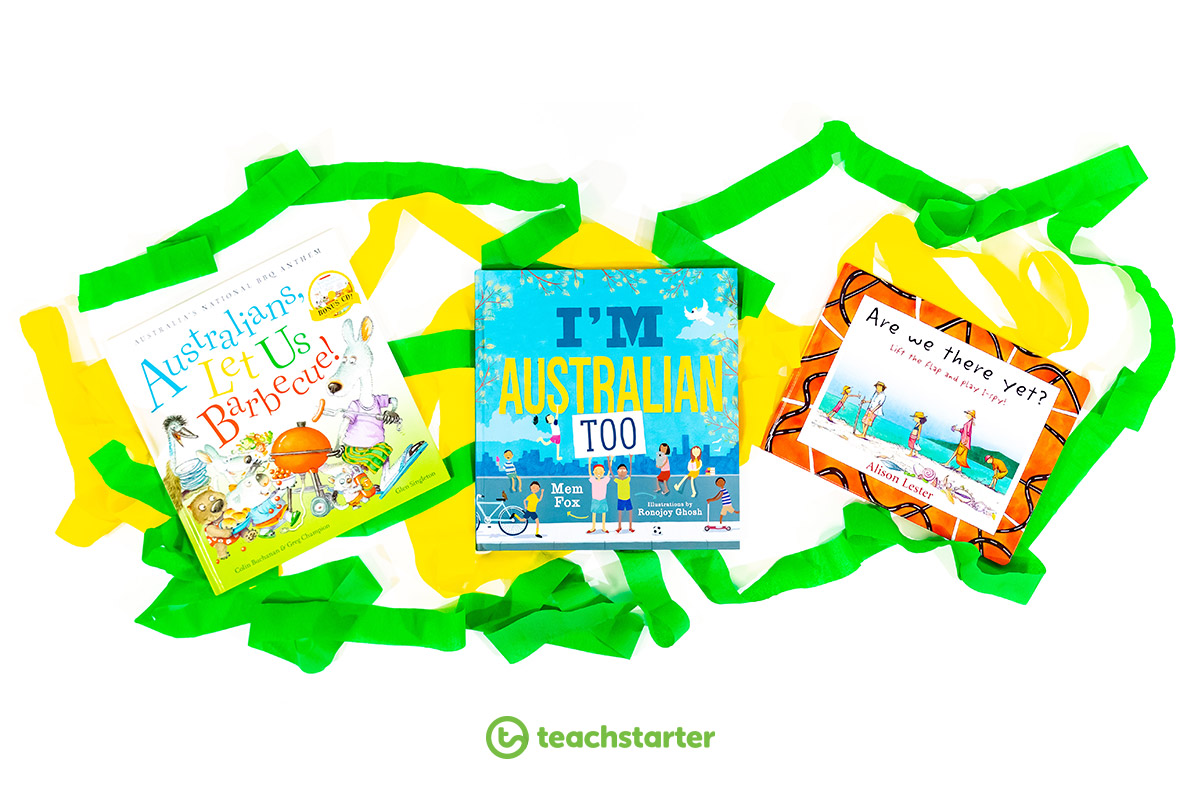 Aussie picture books are perfect for exploring our unique Australian culture with our students. I've selected three contemporary books which are suitable for early, middle and upper primary level students. These books highlight the rich diversity among Australian people, places and events:
Are We There Yet? Alison Lester
Australians, Let Us Barbecue! Colin Buchanan and Greg Champion
I'm Australian Too – Mem Fox
You may choose to read the books to the students yourself as a shared reading experience, give them the opportunity to read them independently, or in a small group during guided reading. Differentiate your comprehension questioning according to your students' level.
Australia Day Resources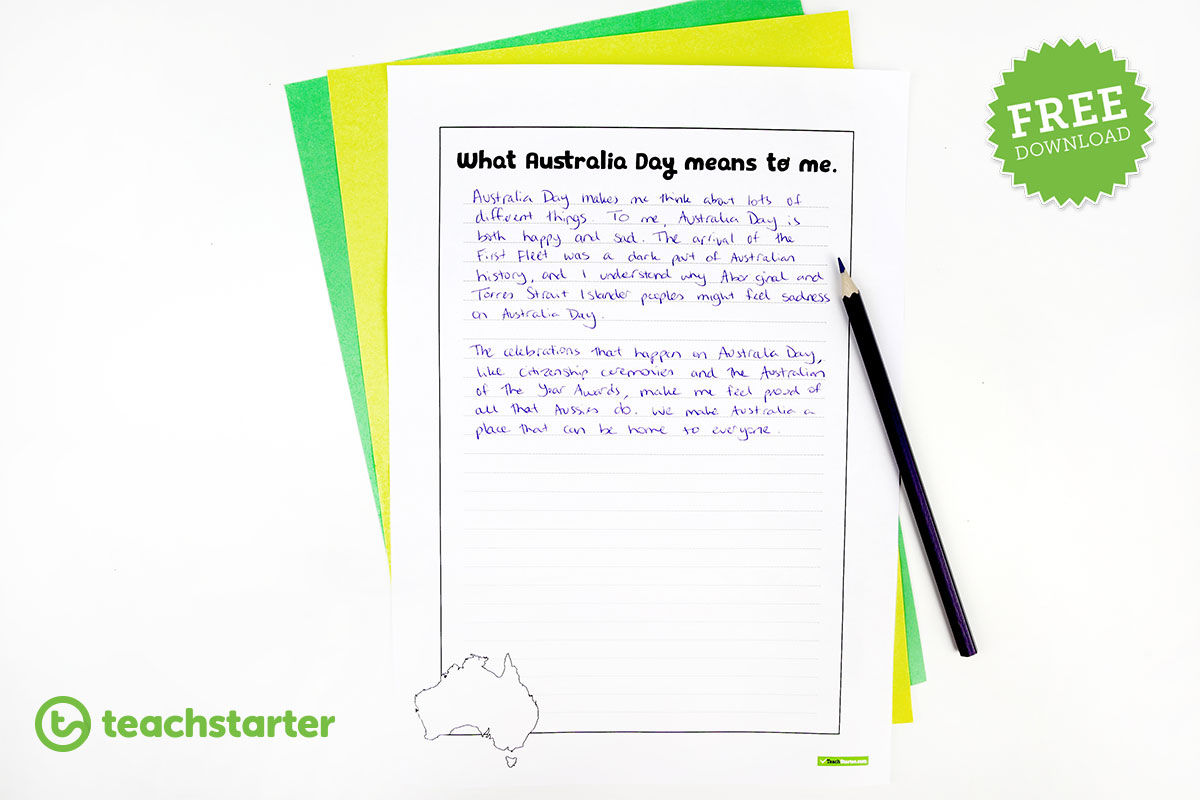 Our Australia Day Teaching Resource Pack contains heaps of excellent teaching resources to support your Australia Day lessons!
Take a look at these fantastic, Australia Day activities available as part of the pack:
 Australia Day Activities – Writing
Our fantastic Australia Day Resource Pack is also home to a number of engaging, curriculum-aligned writing activities for your class. Check out the Australia Day Cloze Worksheet and the Classmate Interview!
Flag Study Australia Day Activities

If you read I'm Australian Too with your class, you'll notice the use of imagery to add meaning to the storytelling. Delve into the meaning of significant flags with your students, and design a class flag together to unify your new cohort.
For more gorgeous Australia Day activities for your class, be sure to visit our Australia Day Teaching Resource Pack!