The trusty peg – who would have thought it would bring so many different developmental skills to the early years classroom? Especially when you use them with our brand new peg cards resources.
Using pegs in the early years classroom is a great way to help little fingers work on their fine motor coordination. The action of pinching the thumb and pointer finger together to open a peg is fantastic for muscle development.
---
Printable Peg Cards for the Early Years
So, we know how good the use of opening and closing a peg is in the early years classroom, therefore, there's no surprise that activities like these printable peg cards have been super popular among early years teachers.
To celebrate Little Learners Month, we have created a range of peg cards suitable for the early years classroom.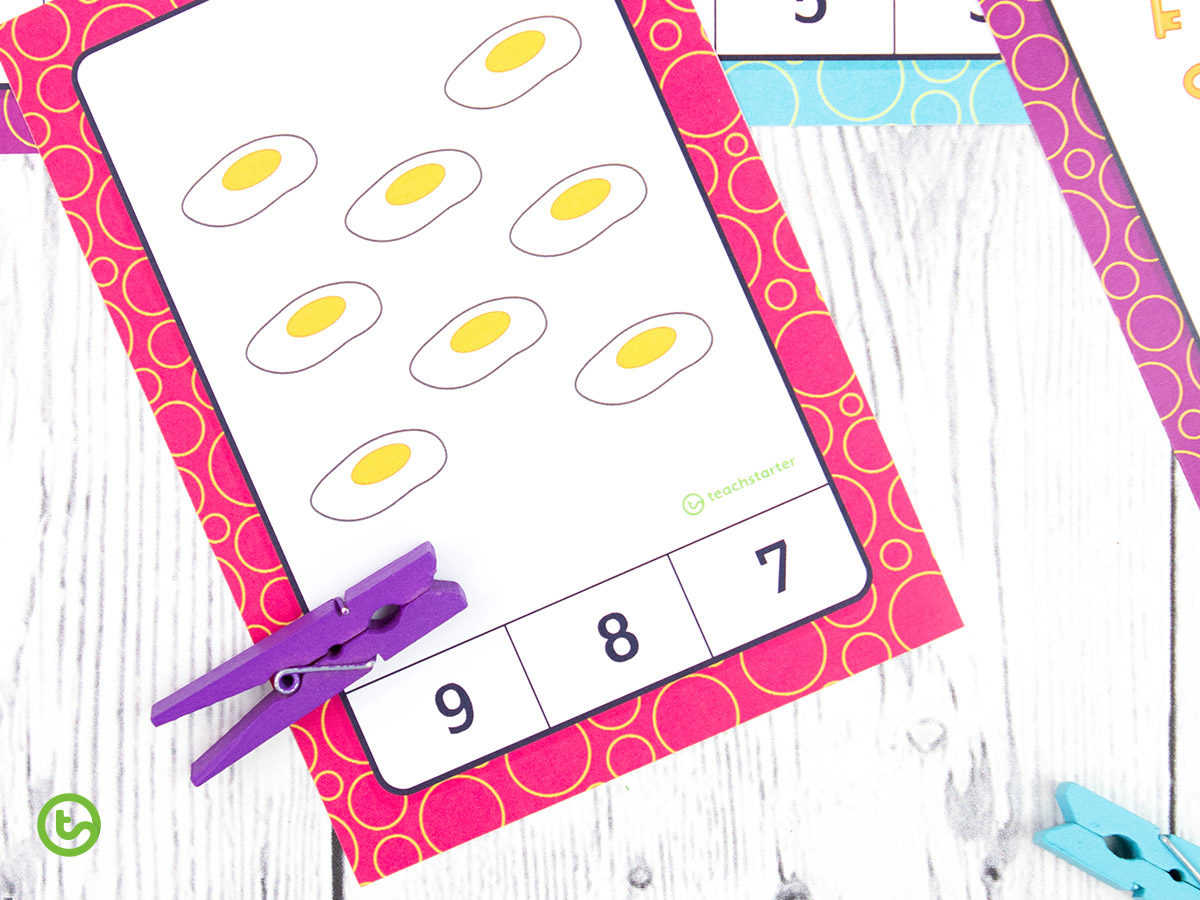 ---
Initial Sound Activity
Learning letters and sounds is a fundamental literacy skill in the early years classroom. Finding fun, hands-on activities that you can use during rotations are always on a teacher's to-do list! So, let me introduce to you our Initial Sound Peg Cards (Version 2).
As you can see, this activity incorporates fine motor skills and initial sound recognition. And it's all wrapped up in a cute teaching resource that you just need in your life! With this set of peg cards, the students need to recognise the letter at the top of the peg card and pop a peg on the image that starts with that initial sound.
To mix it up a little, this next set of Initial Sound Peg Cards (Version 1) printable peg cards encourage students to look at an image and then place a peg on the letter that creates the initial sound in the image.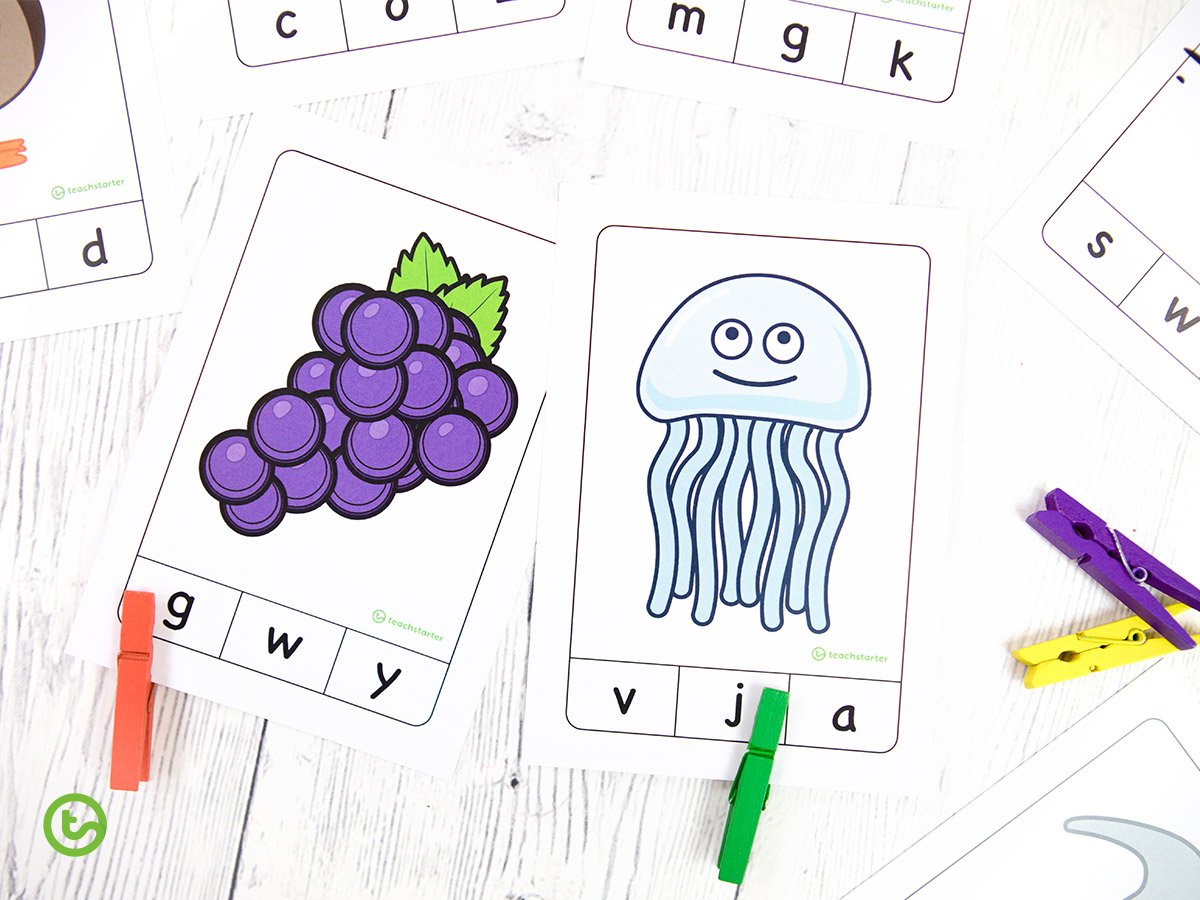 ---
Uppercase and Lowercase Matching Activity
Whether you teach uppercase letters or lowercase letters separately, or at the same time, there comes a point where you will need to help your students distinguish between the look of an uppercase letter and a lowercase letter.
Using our Uppercase and Lowercase Peg Cards with your students is the perfect hands-on activity to help students practise matching uppercase and lowercase letters. This resource is also available in school fonts to suit your requirements.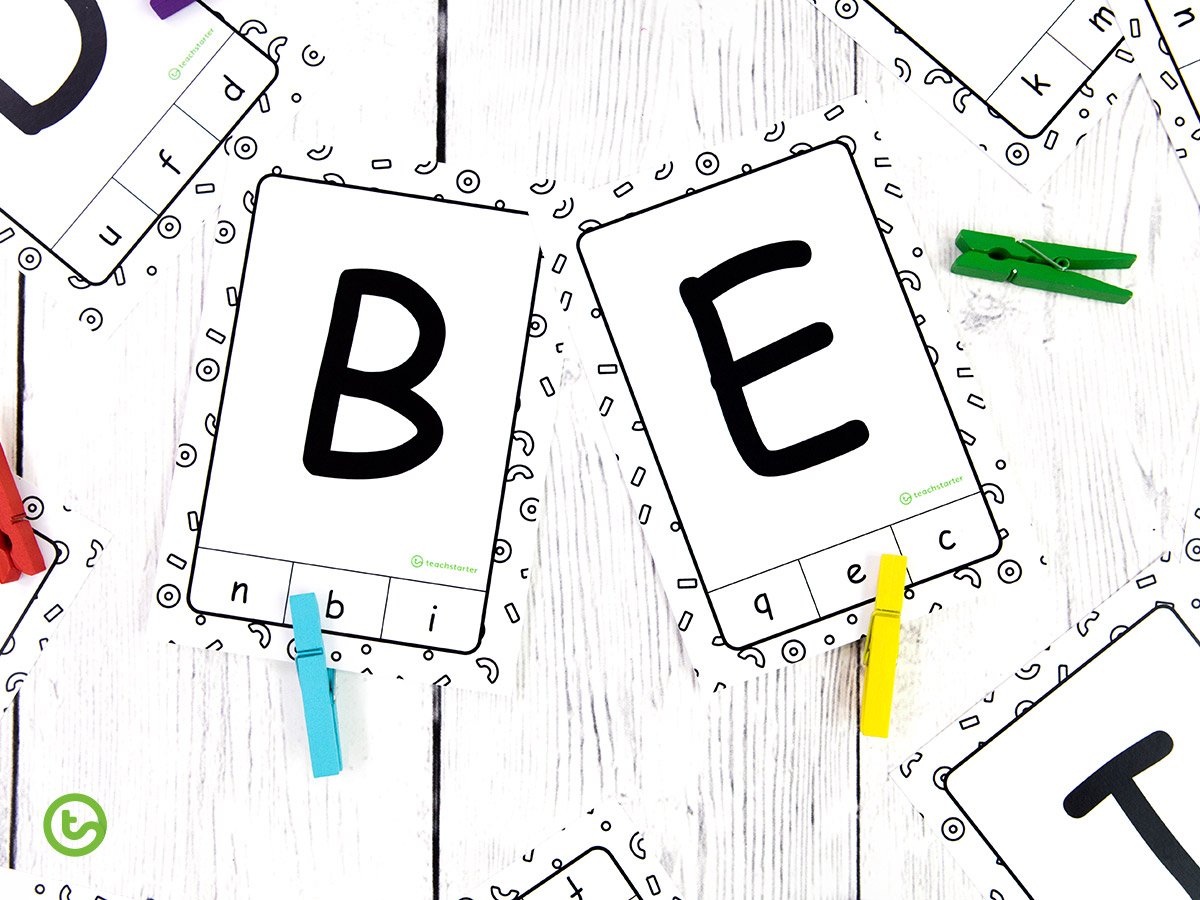 ---
Syllable Activity
Teaching your students how to divide words into chunks or syllables is a crucial element in the development of reading and writing in the early years classroom. Use our Syllable Peg Cards to help students understand how to break words into syllables.
This phonics activity is ideal to use during small group work for your English groups or as a warm-up activity.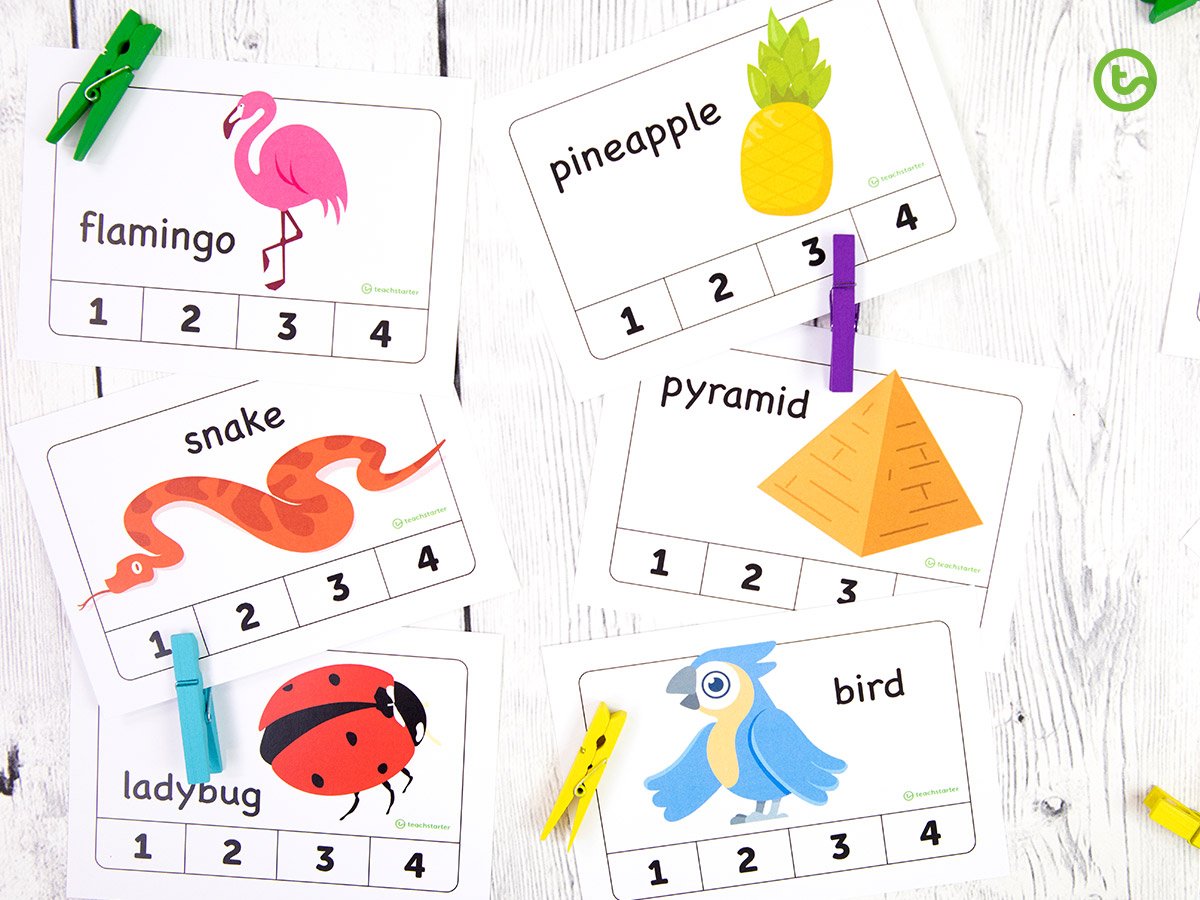 ---
Numbers 1-20 Activity
Building number sense in the early years classroom is fundamental and starts with students having a full understanding of numbers 1-20.
Utilise our new Numbers 1-20 Peg Cards in your classroom to help with this important developmental skill.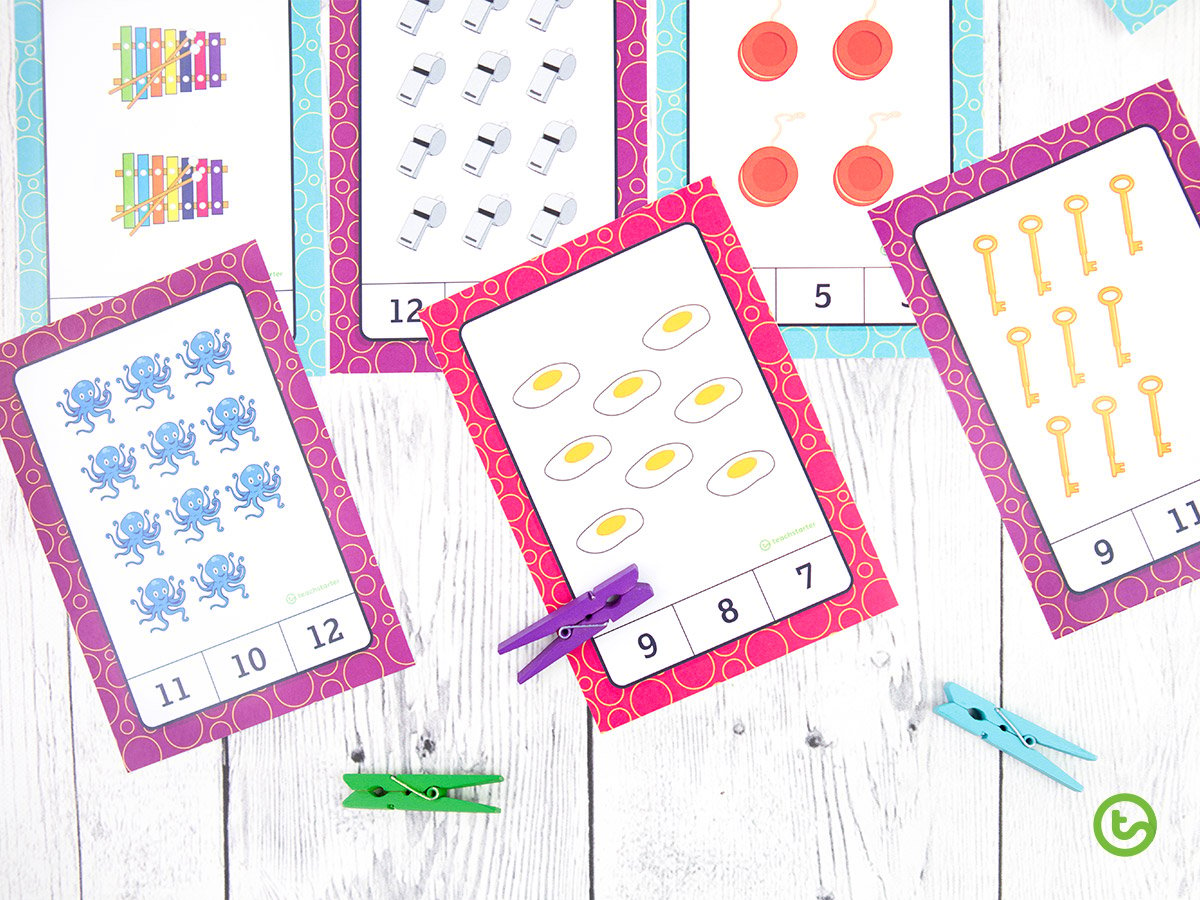 ---
Sorting Senses Activity
How absolutely adorable is this Sorting Senses Peg Cards? A great hands-on activity to use in the classroom when learning how to make observations in science.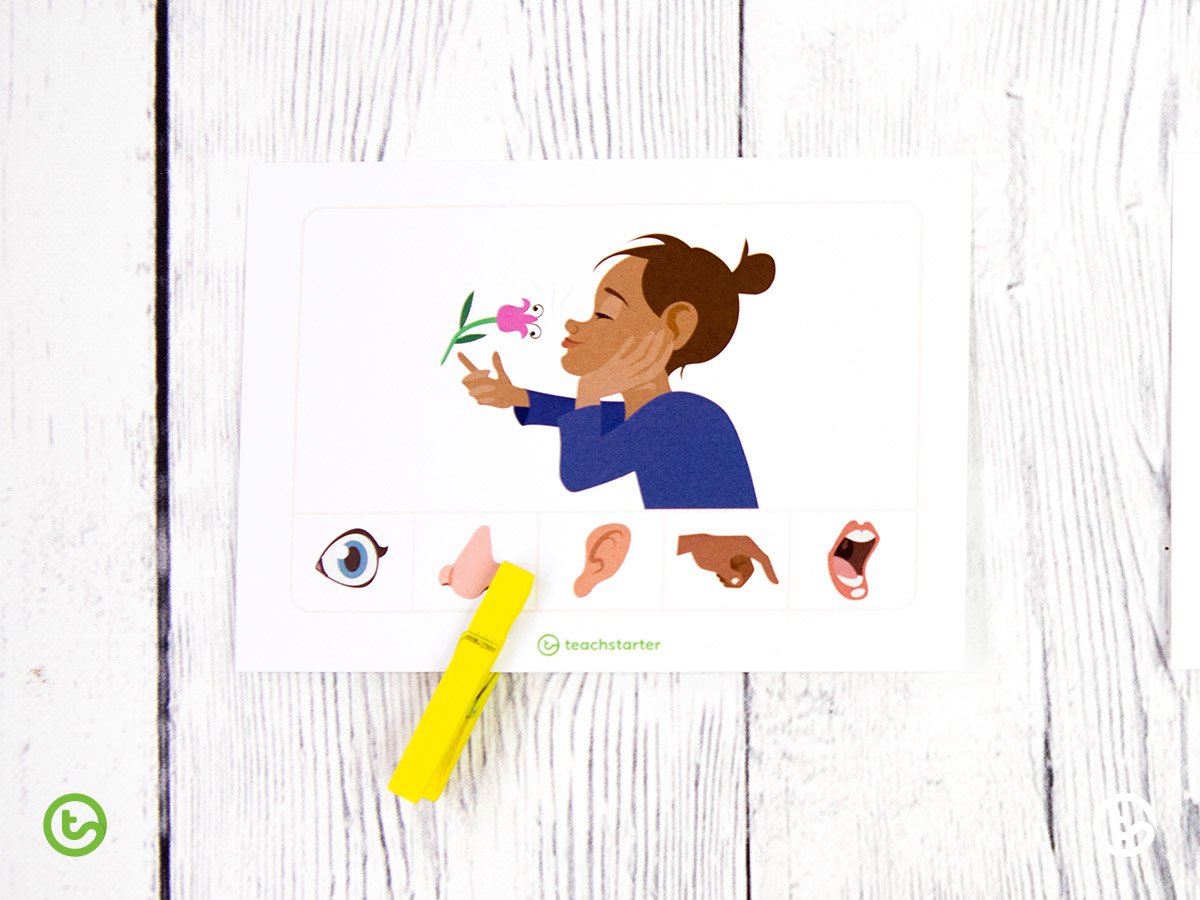 We'd love to hear your other ideas for the use of printable peg cards in the classroom? What other topics could we create?
Let us know in the comments section of this blog.