Summary
How are you doing, teachers? Hanging in there? The beginning of the school year can be especially draining, so it's crucial to show ourselves and our colleagues kindness.
Our brand new blog, How to Make a Practical Teacher Survival Kit, shows you all the ways you can pop together a little kit of goodies to keep behind your desk – in case of emergencies.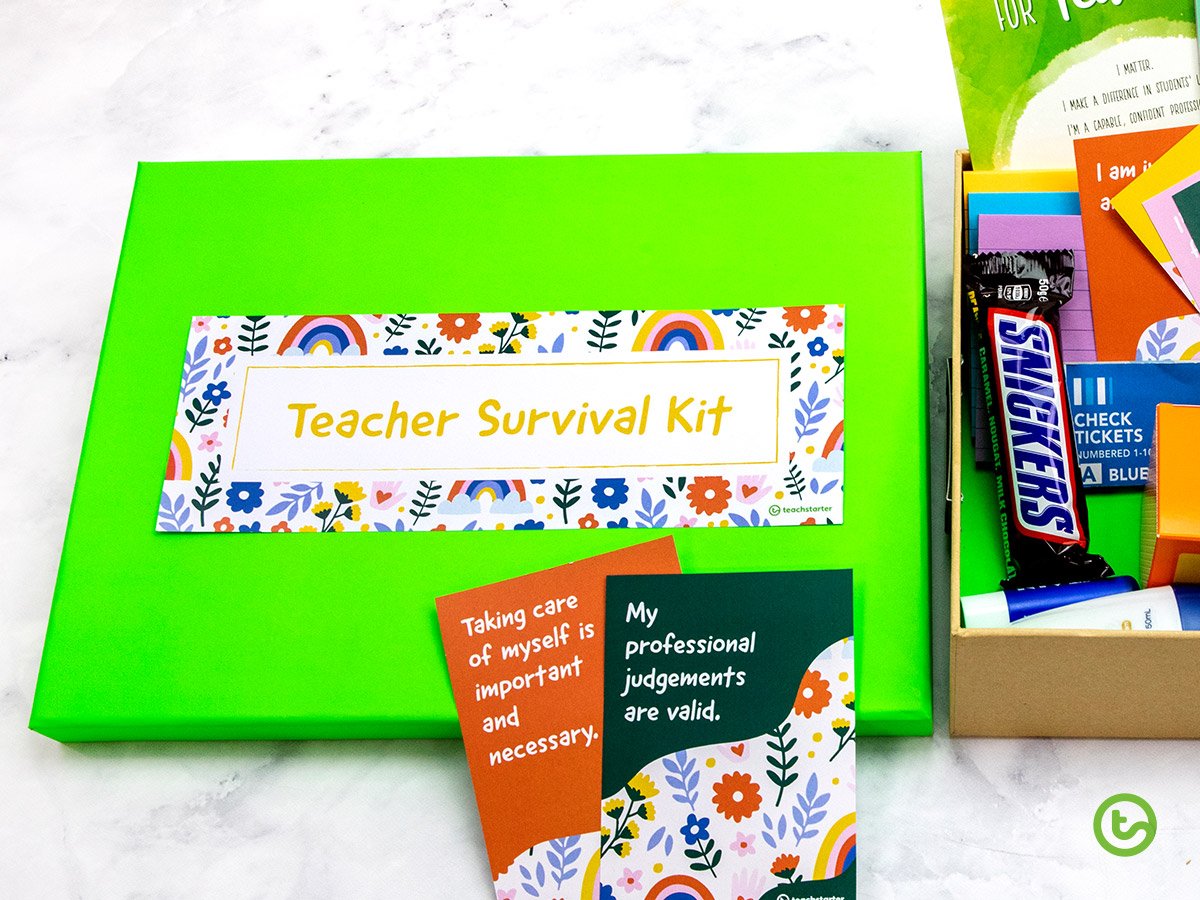 In this episode, Jill and Bron share all of their favourite teacher things, which would be perfect to include in a teacher survival kit, including the labels themselves!
Join us in our new For the Love of Teaching Facebook group, where we chat about the podcast, feature live vids of guests, and talk teaching!
Have you subscribed to For the Love of Teaching? Don't forget! It means you'll be the first to know whenever a new episode is released.
For the Love of Teaching is a podcast by Teach Starter. We make quality, downloadable teaching resources that save teachers hours of time and make their classrooms buzz!