Celebrate your students becoming 100 days smarter with this set of photo booth props for your classroom.
A Picture Is Worth 100 Days! 
Commemorate the exciting accomplishment of 100 Days of School with this fun photo prop collection. 
We've included a full-sized frame for students to hold up in their picture and mini frames to display their printed photos. Plus, you'll find props to make your pictures extra fun!
Get more 100th Day of School teaching resources for your classroom »
Photo Booth Props Printing Instructions
Print the pages for the large photo frame and assemble as per the instructions on the diagram page. Print these items on thick card for durability.
🖼️ Large Frame
Cut off the white parts and assemble the pieces into a frame for students to hold up around their faces for a cute photo! Because it's printed over 9 pages (3 across and 3 down), we suggest printing on thick card and reinforcing it with cardboard for multiple uses. 
📸 Mini Photo Frames
Use your printer settings to make multiple copies of the page with the smaller frames. Take a photo of each student using the props and place their picture in a frame for students to remember the celebration.
🥸 Photo Props
Cut out the props and attach them to the wall to create a unique backdrop for photos. Or, attach each piece to a popsicle stick and place them in the photo booth area for your students to get creative with their poses.  
Celebrate with these 100th day ideas and activities!
Your celebration isn't complete without these activities and teaching resources too: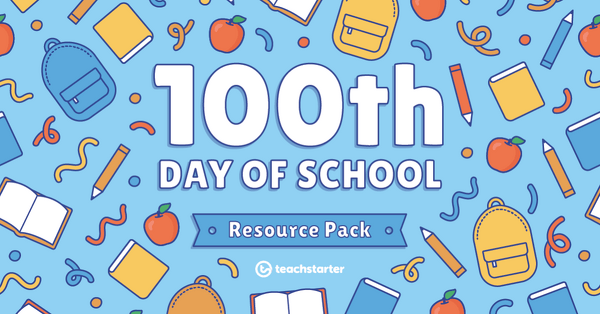 resource pack
A collection of templates, activities and classroom displays to help celebrate the 100th day of school.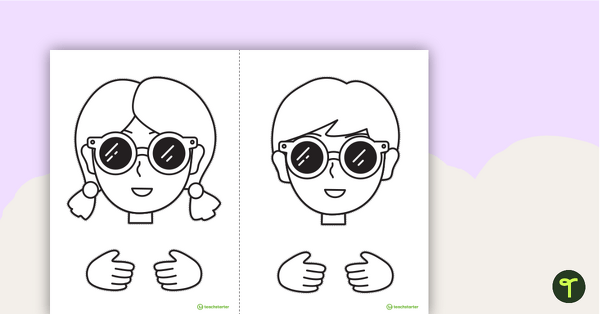 teaching resource
Use this writing template on your students' 100th day of school.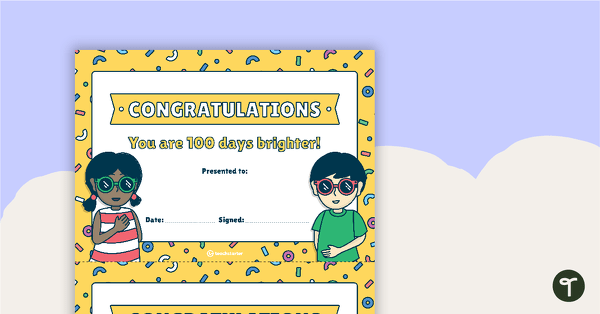 teaching resource
Award this certificate to your students as they celebrate their 100th day at school.