Use this sorting activity with your students to practise analysing situations for their problems, consequences and possible solutions.
Social Scenarios – What Would Your Students Do? 
Teaching students how to respond in particular situations is an important skill for them to learn. As they are faced with peer pressure and challenging situations, students must learn how to assess the problem at hand, determine consequences for an action and find ways they could solve the problem. Giving students an opportunity to interact with different scenarios will give them the time and space to think about what they would do in hopes they can put those skills into action in the real world.
Analyse Situations With Different Scenarios 
Looking for some new social-emotional learning resources to add to your collection? This sorting activity is definitely one worth downloading!
This activity requires students to read through specific social scenarios and sort through a set of 27 cards to identify the problems, consequences and possible solutions to each situation. It is ideal for teaching students to appropriately assess real-life experiences – both good and bad – and analyse the different ways they could potentially play out.
This sorting activity is a great addition to any lesson working on responsible decision-making! It can be done in groups of 2–3 or as a whole-class activity. The possibilities are endless!
NOTE: A set of possible solutions is included in the download. However, some of the cards could be placed in other columns with proper reasoning.
No-Prep SEL Activity – Ready for You!
If you are ready to use this social emotional learning activity in your classroom, head on over to the green download button! Here, you can access the quick-print PDF document or the editable Google Slides file. If selecting the Google Slides option, please note that you will first be prompted to make a copy of the resource to your personal drive before accessing it.
---
This resource was created by Talia Buonopane, a Teach Starter Collaborator.
---
Looking to Add To Your SEL Lessons?
Make sure to check out some of our suggested activities and resources below!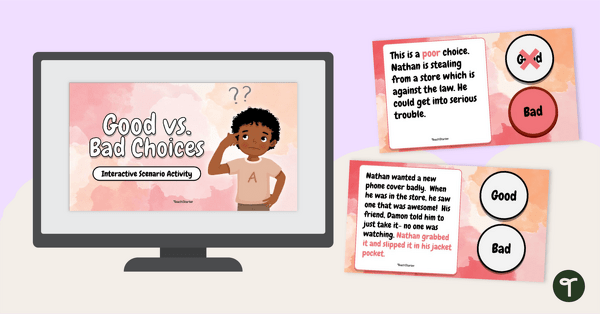 teaching resource
Help your students differentiate between good and bad choices with an interactive quiz activity.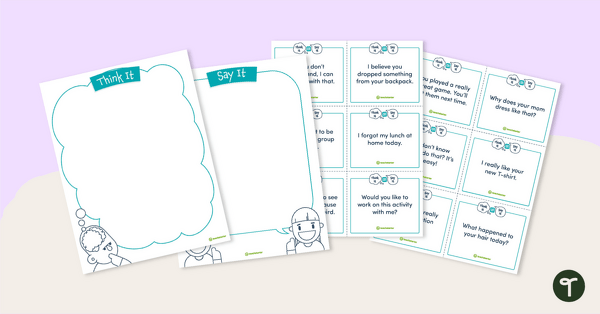 teaching resource
Teach students about using a filter when speaking with others.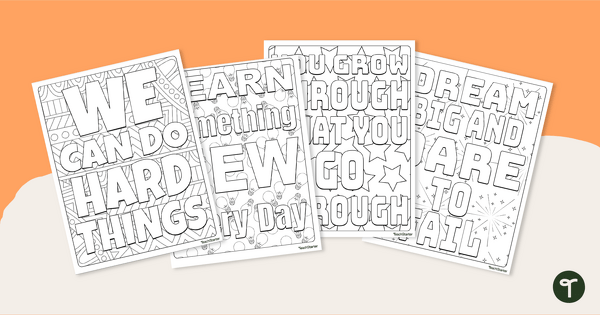 teaching resource
Inspire creativity and encourage your students to think positively with a set of growth mindset colouring pages.