Teach your students to use the correct forms of possessive nouns with an interactive teaching presentation.
Teaching Singular and Plural Possessive Nouns Is Tough!
Teaching students the rules of possessive nouns can be a daunting task. Students are often confused about where to place the apostrophe of possession! This engaging and interactive presentation simplifies this tough grammar topic. It aims to teach students how to use apostrophes to show possession with both singular and plural nous.
Inside this teaching presentation, you'll find seventeen slides packed with instructional information, images and examples to help your students use apostrophes of possession correctly. It will guide your students through the following content:
what a possessive noun is

what a possessive noun does

when and where to use the apostrophe of possession in both singular and plural nouns.
With helpful images, clear examples and interactive slides, this lesson will simplify a difficult topic while teaching students how to use possessives with confidence.
Easily Prepare This Resource for Your Students
Use the dropdown icon on the Download button to choose between the PowerPoint or Google Slides versions of this resource. 
Project the slides onto a screen and work through them as a class by having students record their answers in their notebooks or on mini whiteboards. 
Alternatively, print the slides and use them as an English group activity.
---
Don't stop there! We've got even more fabulous resources to teach your content: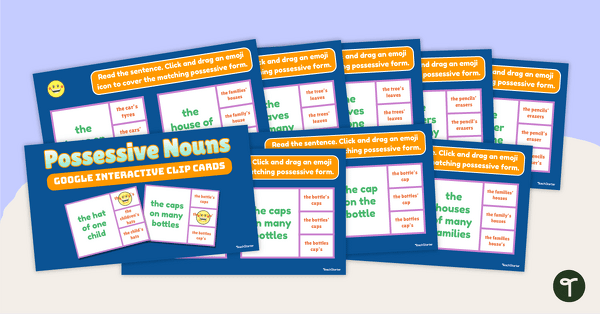 teaching resource
Provide digital possessive noun practice activities for your learners with a Google Slides interactive activity.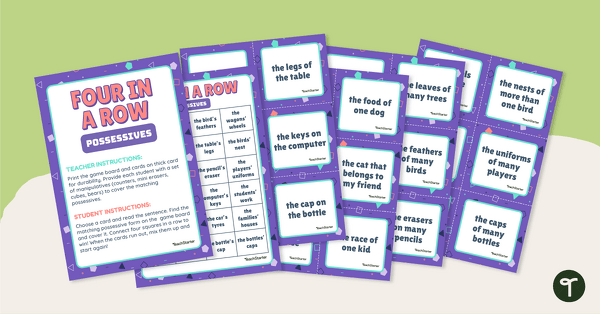 teaching resource
Practise using the correct forms of possessive nouns with an exciting game of Four-in-a-Row!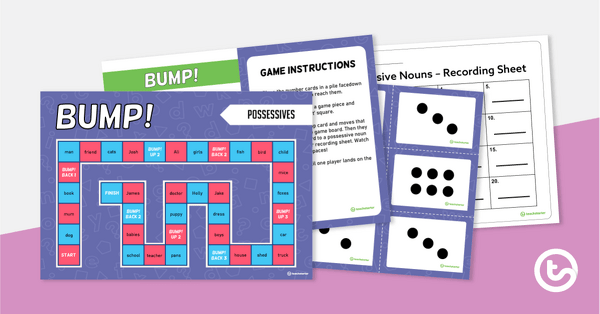 teaching resource
A board game to practise writing possessive nouns using apostrophes.