3 mindful colouring in sheets with an Aussie animal Christmas theme.
Do you find the end of the school year crazy-busy and full of distractions? If the answer is yes, then you'll love using these mindfulness colouring sheets with your students. Give your students the gift of time to develop mindfulness as they focus their attention on the simple task of colouring.
The 3 Aussie animals featured in the worksheets are:
the koala
the kookaburra
the kangaroo.
Each of the animal designs incorporates delightful Christmas motifs.
Give your classroom Christmas activities a real Aussie flavour with these unique colouring sheets. Your students will improve their ability to focus on the present moment as they relax into the activity.
Looking for more Christmas-themed ideas? Feel the joy in your classroom when you try out any of these resources: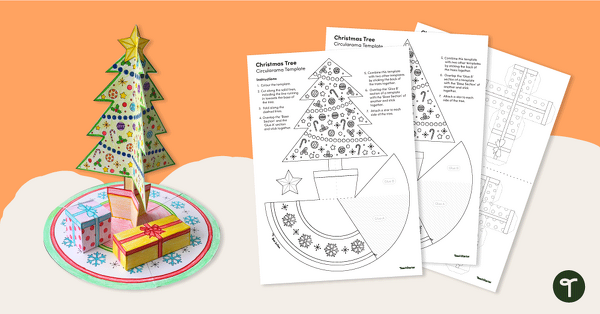 teaching resource
A super cute Christmas tree papercraft to make in the lead up to the holidays.