Manage classroom and playground conflicts positively and proactively with this conflict resolution template.
Help Kids Resolve Conflict with Our Conflict Resolution Template 
Let's face it – conflict between students is par for the course in any primary school classroom or playground! As our students navigate the challenges, power struggles and ever-changing dynamics of peer relationships, they will inevitably encounter situations that result in frustrations, disagreements and hurt feelings. When these situations occur, it is vital that our students are equipped with the necessary social skills to deal with conflict in a calm and productive manner.
This template has been developed to enable teachers to support students in dealing with conflict positively and proactively. It asks students to reflect on what led to the conflict, the perspectives of those involved in the conflict, and possible solutions to the conflict. 
The questions on the template include:
What is the conflict?

What is my point of view?

What is the other person's point of view?

How am I feeling? Thinking? Behaving?

How is the other person feeling? Thinking? Behaving?

How could we try to resolve the conflict?
Once the students involved in the conflict have completed the template, it is recommended that the teacher holds a conference with the students to discuss the reflections that have been documented.
Note: Some children may need assistance to complete the template. Younger children may not always be able to identify why a conflict occurred. This is all part of the process!
Easily Download & Print
Use the dropdown icon on the Download button to choose between the PDF or Google Slides version of this resource. 
---
Don't stop there! We've got more great behaviour management resources for you to implement in your classroom:
teaching resource
Get your students to reflect on their behaviours with this reflection worksheet.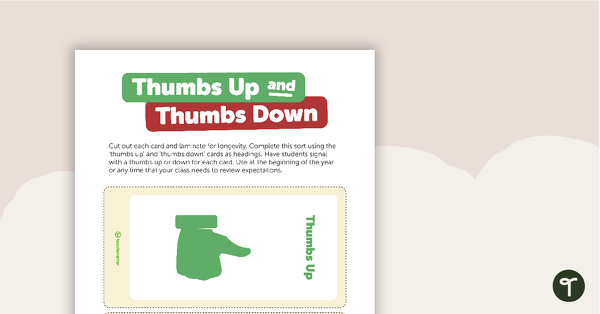 teaching resource
A sorting activity to teach or review classroom behaviours.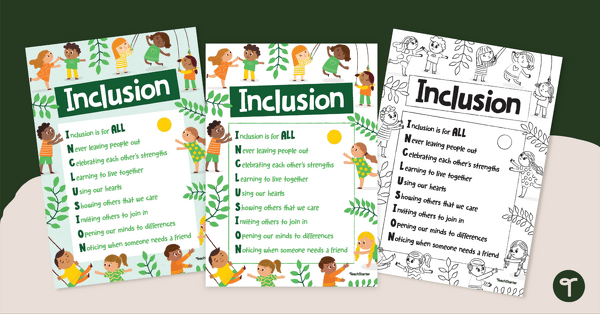 teaching resource
A beautiful poster to spread the message that inclusion is for ALL.