A hands-on craft activity to help students celebrate a special occasion, such as Mother's Day or Valentine's Day.
Use this craft activity to create beautiful paper-towel roses with your students.
Help your students say thank you to someone special by creating a bunch of beautiful florals! These beautiful, hand-made paper-towel roses are easy to create and make a thoughtful gift for students to give to their loved ones.
This craft activity is ideal to complete as part of a lesson on Valentine's Day or Mother's Day.

You can choose an eclectic, multi-coloured style or a more traditional single colour rose – or why not combine both for an even more exciting bunch!
The wonderful thing about this activity is that it can be completed independently (depending on the age of your child of course!). That means that mums in isolation don't have to make their own mother's day roses – even if there's no one else there to help out!
Tip: It might be a good idea to wear an apron or art shirt, and to complete this activity outside so that you don't risk staining anything with food dye.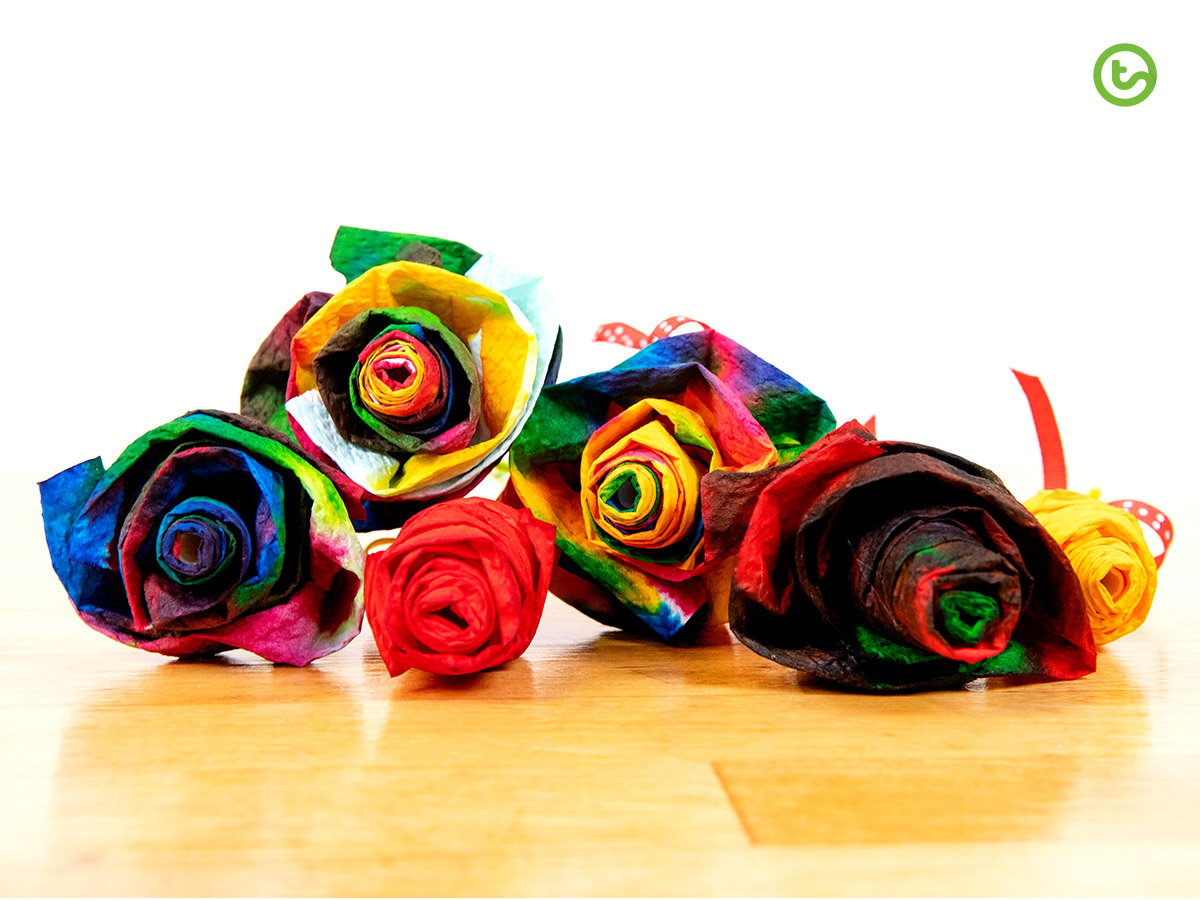 The paper towel rosettes look just like real roses – but they'll last a whole lot longer. The perfect thing to make mum feel valued and special!