A blank 5 W's graphic organiser.
Use this 5 W's (Who, What, When, Where, and Why) graphic organiser when planning a piece of text, questionnaire, newspaper or magazine article, or an interview.
Use the drop-down menu to choose between the PDF or the interactive Google slide version.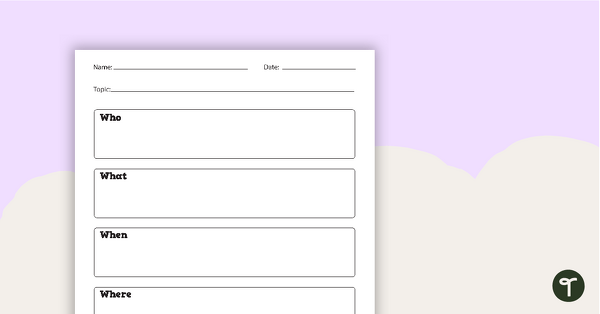 teaching resource
A blank 5 W's and 1 H graphic organiser.