Create a visual representation of the 4 seasons with a printable tree template.
Hands-On Four Seasons Activity
Explore how the changing seasons affect the environment with a hands-on learning activity featuring one of nature's most recognisable elements — the tree! 
Using this printable template, students will create a three-dimensional tree with four separate sections, each representing how the tree will appear during the four seasons of the year — winter, spring, summer and autumn. Students will have to use their knowledge about weather conditions and how changes in temperature and precipitation affect trees throughout the year as they colour in each section of the tree. 
After students have completed the activity, their trees can be hung up in the classroom or displayed on a desk. This makes a wonderful display for National Tree Day!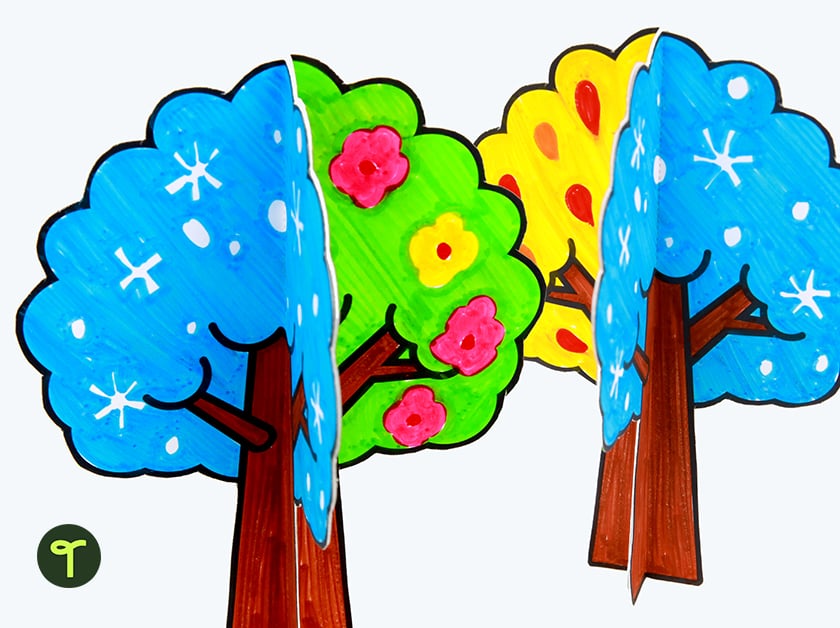 How to Use This Seasons Tree Activity
Simply download the PDF template and print a copy for each student. The template consists of two pages. The first page includes the instructions for assembling the activity, while page two is a tree template students will use to complete the activity.
Students will also need coloured markers/pencils, scissors and glue to accomplish this task. 
Instructions for the resource are as follows:
Students colour in one tree for each season.

They then cut out the tree and fold along the dotted line with the coloured part on the inside.

Students glue one half of one tree to another half of another tree.

Continue to glue the trees together until they have formed a standing tree.