Print a growth mindset bulletin board to display in your primary classroom.
What Is Growth Mindset?
At its core, a growth mindset is just a belief that you have about yourself that you can achieve anything. It's a way of teaching your students to fail forward – that is, learning from their mistakes and realising that just because they can't do something now, this doesn't mean they will never be able to do it. They just can't quite do it yet!
It's All in the M-I-N-D-S-E-T
These posters serve as a reminder for students to use a growth mindset when completing tasks through an acronym based around the letters of the word MINDSET.
M – Maybe there is a better or different way to do this!
I – I can't do this yet, but soon I will be able to!
N – Nothing can keep me from success except myself!
D – Dust yourself off and try again!
S – Sometimes I need extra time to figure something out, and that's just fine!
E – Even if I fail ten times, I can try until I get it right!
T – There's always another way to look at a challenge!
Before You Download
This resource prints as a PDF. Use the dropdown menu to choose from the colour or black and white version of this resource.
---
Check out some of our other printables that can help your students develop a growth mindset!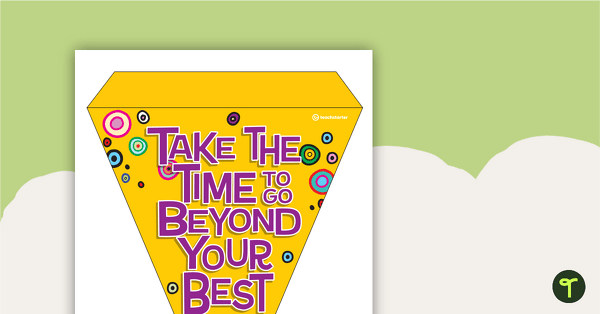 teaching resource
9 pieces of bunting to encourage grit, resilience and a positive growth mindset in your students.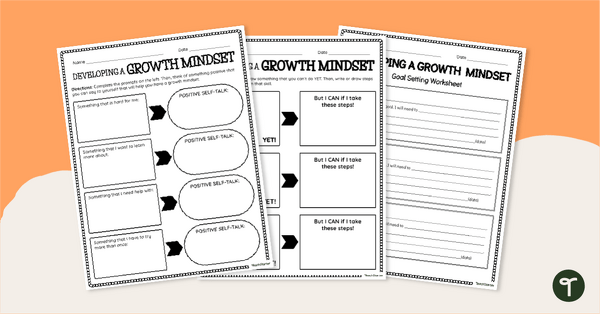 teaching resource
Practise developing a growth mindset with this 2-page worksheet.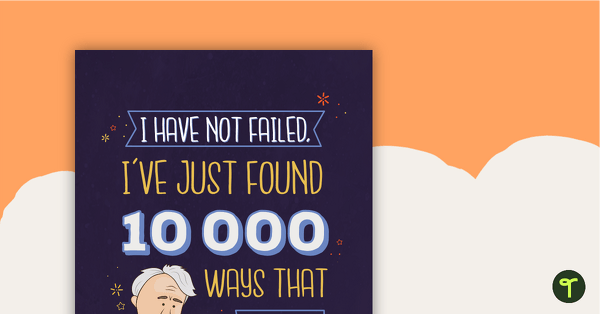 teaching resource
Promote positivity in the classroom with this motivational poster.