Remind your students to have a growth mindset with this bulletin board display.
When I was teaching in the classroom, growth mindset was a game-changer. I had a large, hand-painted sign that read 'YET!', and my students were always pointing to it when they heard a classmate say, "I don't get it" or "I can't do it".
What is Growth Mindset?
At its core, a growth mindset is just a belief that you have about yourself that you can achieve anything. It's a way of teaching your students to fail forward – that is, learning from their mistakes and realizing that just because they can't do something now doesn't mean they will never be able to do it. In reference to my 'YET!' poster, we always said "I don't understand this yet" and "I can't do this yet".
Display this set of posters in your classroom to encourage a growth mindset. Download the tabloid size for an extra-large display, or use the letter size for a smaller display.
Growth Mindset Resources
Check out some of our other printables that can help your students develop a growth mindset!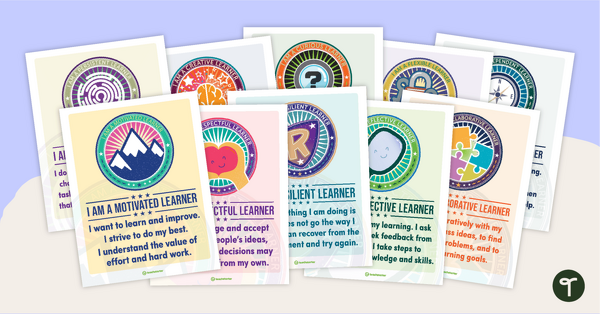 teaching resource
Teach your students about learning dispositions with this set of 10 posters.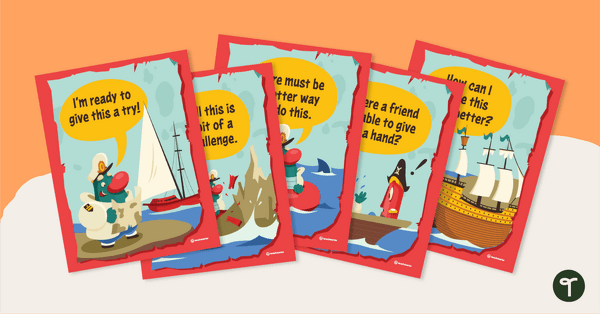 teaching resource
Large Captain Yet posters to help students learn more resourcefully and independently in the classroom.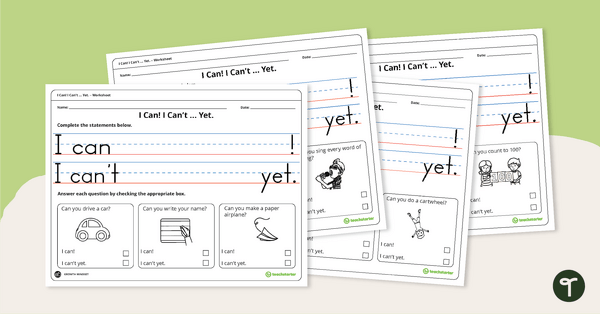 teaching resource
Promote a growth mindset while practicing handwriting with this set of 4 worksheets.