Help older students identify and manage angry feelings with this self-reflection and action plan worksheet.
Anger Management Strategies for Older Kids 
Anger is a feeling we experience when we think that something is wrong, hard or unfair.
If our students don't know how to manage anger in an appropriate way, it can cause them to behave inappropriately. This is often referred to as an angry 'outburst'. 
In light of this, it is vital that our children:
Understand what anger is

Recognise how anger affects us mentally, physically and behaviourally

Manage angry feelings using appropriate 'calm down' strategies
This worksheet has been designed to assist students in managing feelings of anger aroused by a particular situation. Students can use the worksheet to: 
Identify a situation that is making them angry

Give their anger a rating from 1-10

Identify how they responded to the situation

Identify how they could have handled the situation differently

Consider how the other person/people involved might be feeling
Students are also asked to write down three things they can do to calm themselves down when they are feeling angry, two positive self-talk statements they can use to manage negative thoughts and one person they would feel comfortable talking to about the situation.
Easily Download & Print
Use the dropdown icon on the Download button to choose between the PDF or Google Slides version of this resource. 
---
Don't stop there! We've got a wide range of additional resources to support your students' social-emotional learning.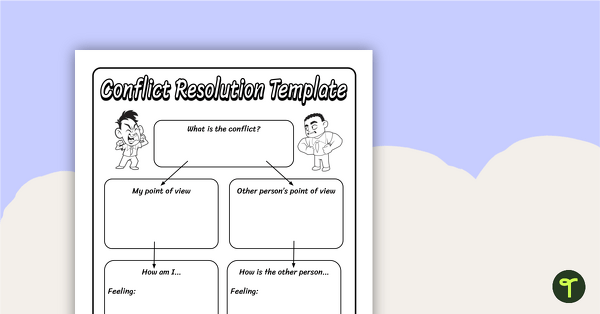 teaching resource
Manage classroom and playground conflicts positively and proactively with this conflict resolution template.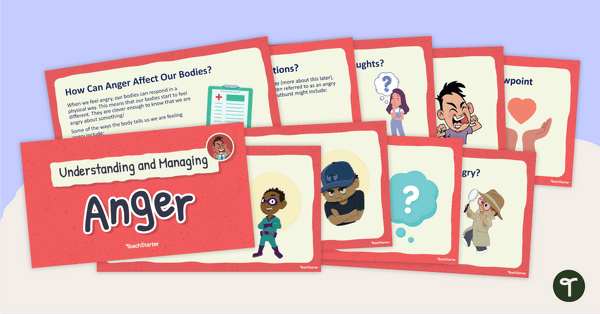 teaching resource
Teach your students about angry feelings with this comprehensive guide to understanding and managing anger.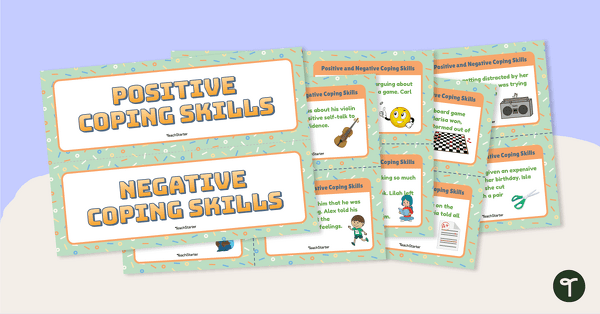 teaching resource
Explore the difference between positive and negative coping skills with these real-life scenario sorting cards.