A game-like interactive PowerPoint that explores positional language.
Here's a fun way to practise vocabulary related to position!
This PowerPoint has been designed in the style of a quiz. Students are presented with two shelves that contain numerous objects. The students are prompted to click on a specific object, following the description of its position.
What Are Positional Words?
Positional words are those words (prepositions) we use to describe the location of an object/person in relation to another object/person, e.g. beside, near, in, behind etc.
What Positional Language Is Used in This Quiz?
above
under
near
between
in
on
in front of
next to
This fabulous PowerPoint is the ideal resource to set as a maths group activity. Students could either play independently or take turns in a small group.
Take a look at some of our other Positional Language resources below.
teaching resource
A worksheet to use when teaching younger students about positional language.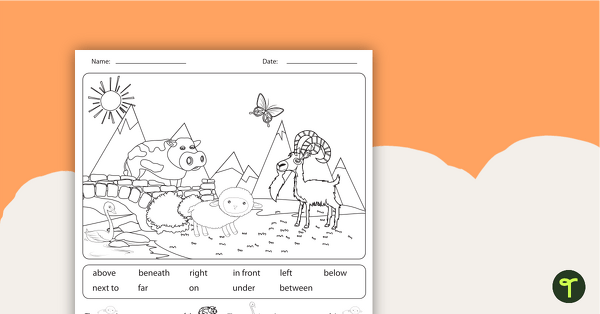 teaching resource
Three worksheets using positioning vocabulary.