An 11-page worksheet pack teaching children about coordinates.
This worksheet pack covers a range of concepts relating to coordinates and mapping skills.
Some of these concepts include:
using coordinates to locate an object or landmark
writing directions using compass points
following pathways using compass points
creating a simple map.
You may like to use this pack in conjunction with this resource: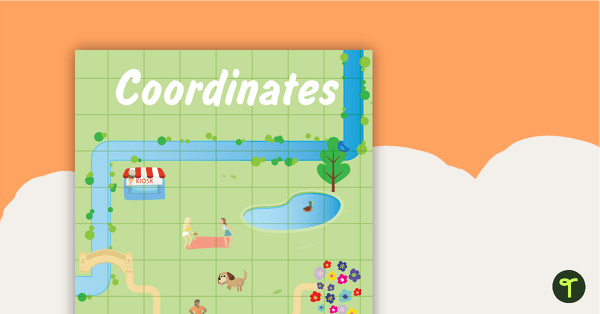 teaching resource
Two posters to display in your classroom explaining coordinates.