Consolidate your students' decoding skills with this set of search and find worksheets.
Early years teachers understand the need for an extensive range of varied phonics activities to use in literacy rotations! You can never have too many high-quality worksheets to consolidate your students' early decoding skills.
This set of 5 worksheets provides your students with the opportunity to decode an extensive selection of CVC words. Students need to:
decode the word
locate the picture that matches the word
colour in the picture.
Looking for more high-quality CVC resources to use in your early years classroom? We have you covered!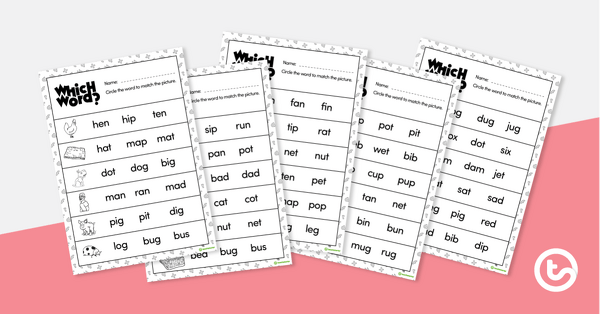 teaching resource
A set of 5 worksheets for students to practise segmenting and blending common CVC words.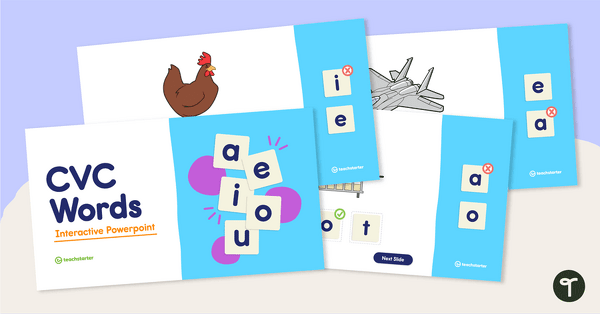 teaching resource
An interactive PowerPoint for students to practise reading CVC words.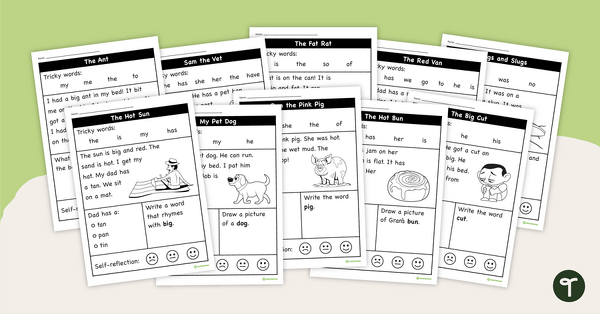 teaching resource
A set of 10 decodable text worksheets for early readers.