A template for students to use to write a shape poem about a thunderstorm.
Use this template to introduce your students to the concept of shape poetry.
The image of the thundercloud has been included as a scaffold to provide your students with some inspiration.
For more information about shape poetry, you might like to also use the following resource: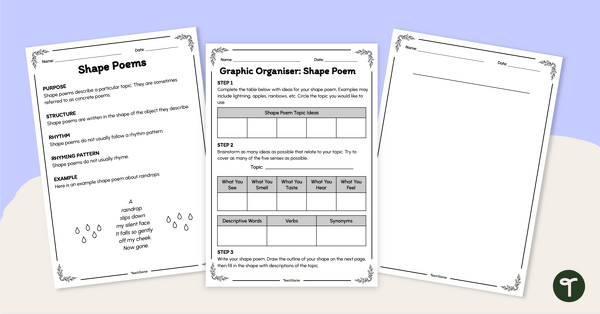 teaching resource
A 2 page worksheet for students to use when learning how to write a shape poem.