Celebrate International Dot Day in style with a printable Dot Day Textured Mandala Template.
Let's Celebrate International Dot Day!
Have you heard of International Dot Day, a worldwide event that celebrates creativity, courage, and collaboration? This special day is inspired by the heartwarming children's book "The Dot" by Peter H. Reynolds. The story follows Vashti, a young girl who initially doubts her artistic talent but through a simple act of making a mark on paper, embarks on a beautiful journey of self-discovery and empowerment. It's a powerful message that encourages us all to embrace our creativity and believe in ourselves. This year, bring your class together to make their mark with a special and unique Dot Day Art Project.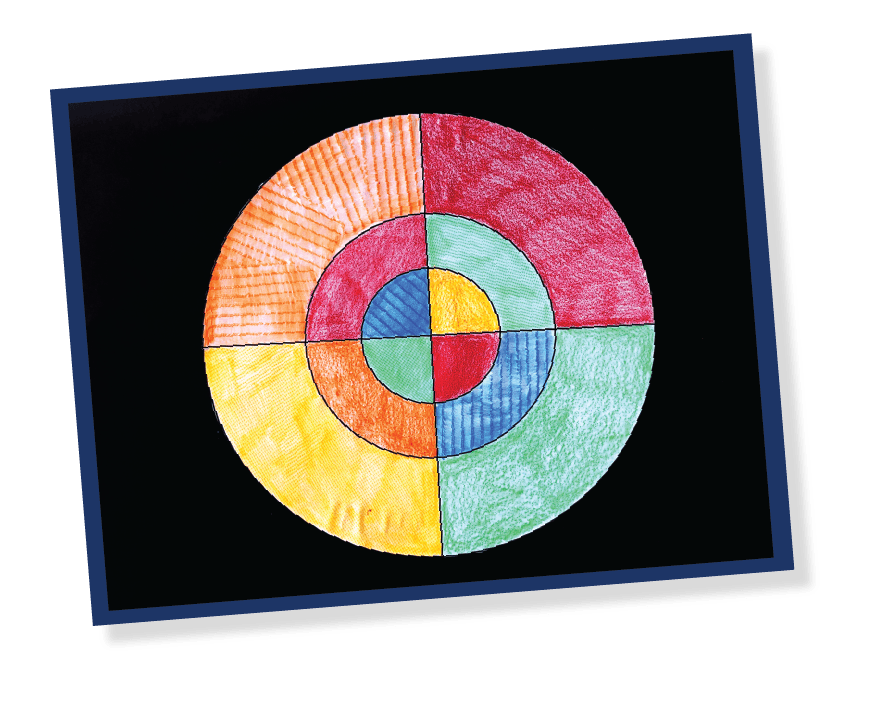 Study Line, Colour, and Texture with a Dot Day Mandala!
Use this teaching resource when studying texture as one of the Elements of Visual Art. Students experiment with rubbings of objects using coloured pencils. The rubbings are then done within a mandala. A mandala is a circular design that is symmetrical around the centre. Patterns are often repeated within the design.
The provided mandala template needs to be printed on standard copy paper so that the sections are large enough to accommodate the rubbings. Remember that highly textured, bumpy objects work best when looking for objects to take rubbings from.
The brightly coloured (and textured) mandalas make beautiful hallway displays when mounted on black paper.
Download and Print Your Dot Day Art
You're just a click away from getting your new resources! Use the dropdown arrow on the Download button to select the printable PDF resource file.