Do you want to get your class in the Christmas spirit and help to make the last few weeks of term memorable? Spread the Christmas cheer and reveal some exciting daily Christmas-themed activities with a classroom advent calendar!
The count down to the Christmas break is on! How will you help build excitement with your students?
We know teachers are still working hard in the lead up to the holidays, but you also want to celebrate a year well-done with your students. Besides, Christmas is coming!
So, to make your life easier we've done the hard work and found all you need for your very own Christmas Classroom Advent Calendar to help your students count down to the Christmas holidays.
Reveal 10 days of fun Christmas crafts, activities and ideas that you can easily slot into your end of term activities and assessment!
---
Classroom Advent Calendar – the Count Down is On!
Making your very own Classroom Advent Calendar is so easy!
You will need the following:
Even though they're printable, these activities aren't just worksheets. We've selected a fantastic array of craft, STEM, literacy, numeracy and hands-on activities for your students to enjoy! Follow our suggested order of activities, or choose your own from our Christmas Resource Collection.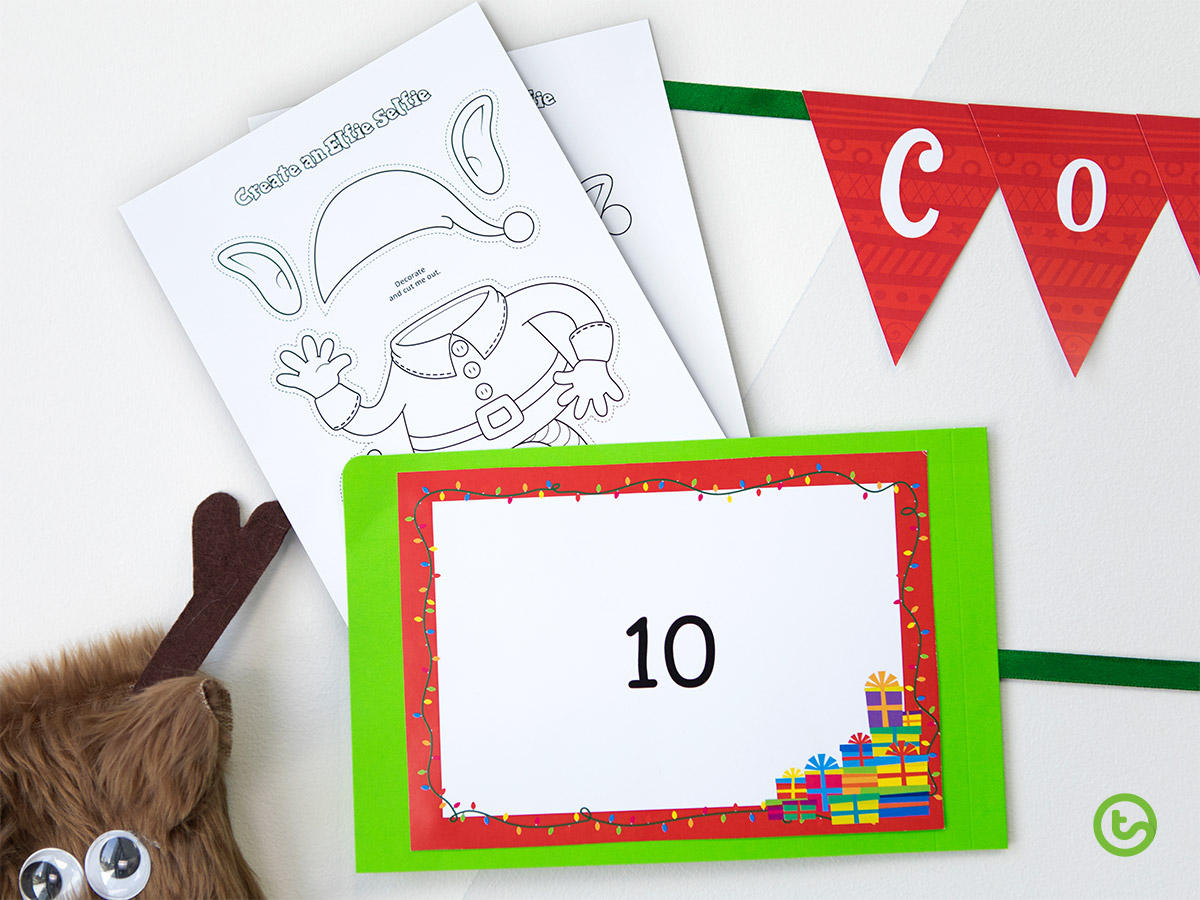 (P.s – it's not on the list, but if you want to make these adorable Christmas puppets with your class, make sure to read Ali's blog Christmas Craft | Fun with Christmas Puppets!)
Classroom Advent Calendar Activities
Day #10 – Elfie Selfie
Start off your count down with a bang – Create an 'Elfie Selfie' Template!
These adorable cuties aren't just for younger students – get your older kids to bring in a photo of themselves when they were younger to decorate the classroom with!
 Day #9 – Santa's Reader's Theatre
Practise reading with these Christmas-themed reader's theatre scripts!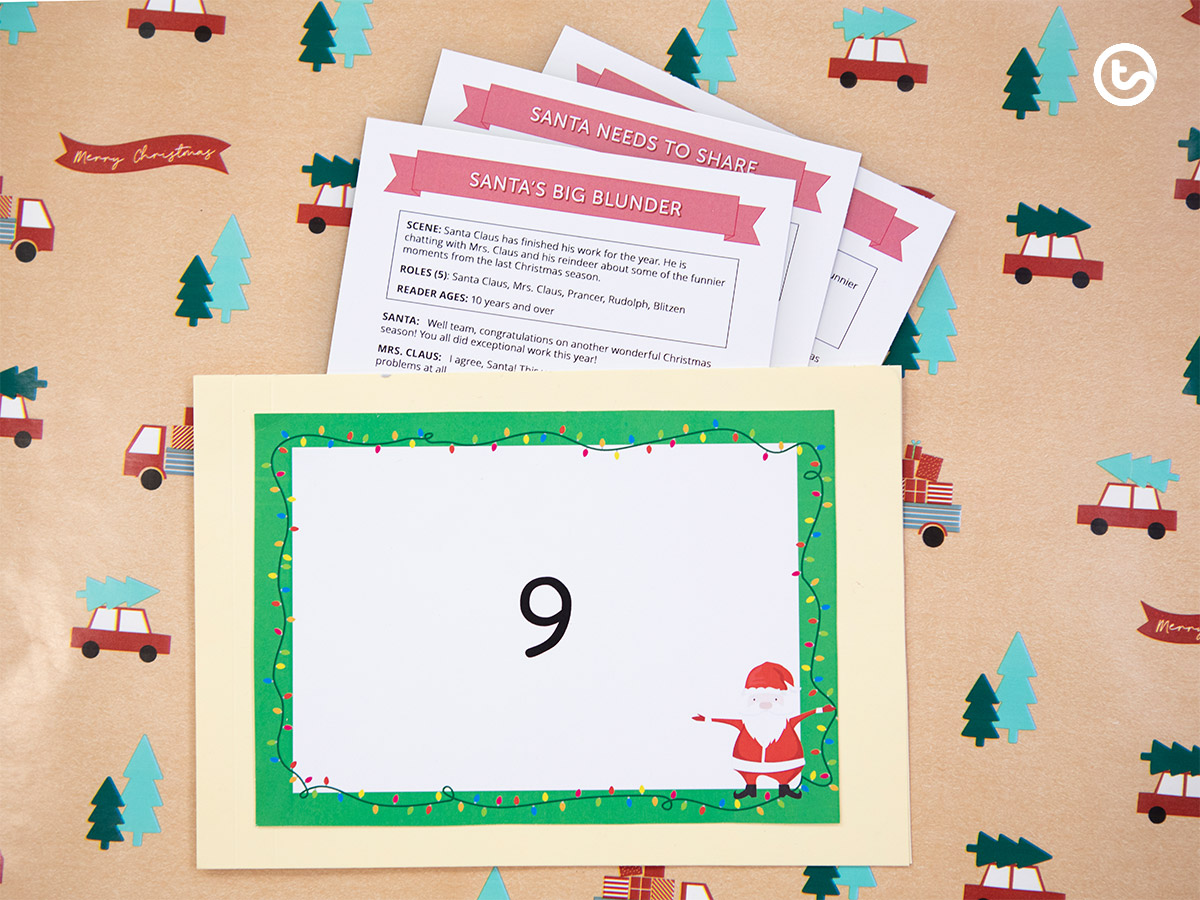 Why not ask your students to put on a short play in small groups?
Day #8 – Christmas Code Cracker
This Christmas Code Cracker Activity will sure be a hit! A whole class game that consolidates your students' knowledge with Christmas fun!
It is Christmas Eve and Santa Claus is preparing for his night of delivering presents. He goes to open the garage to prepare his sleigh, but alas! He has forgotten the combination to his lock.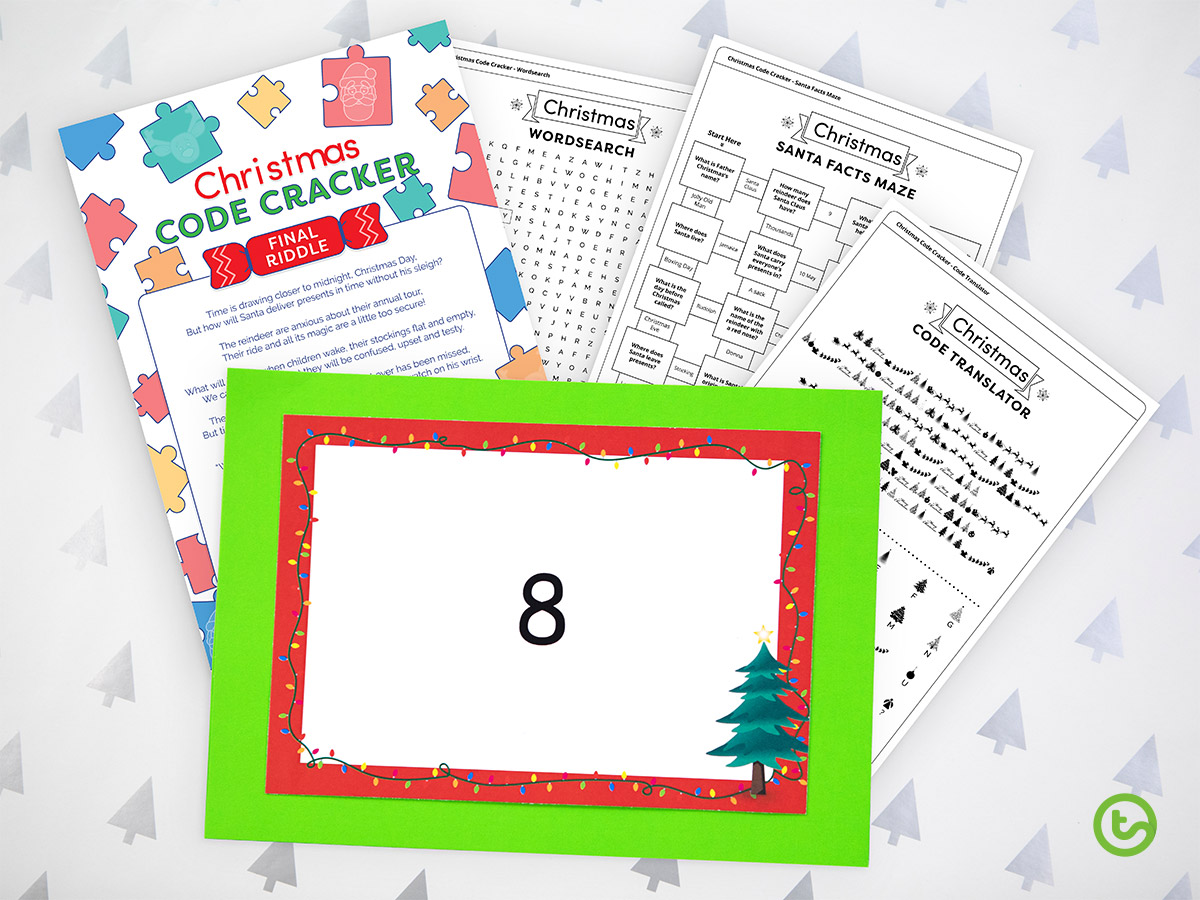 There are 4 digits in the code, hidden within puzzles that relate to Christmas.
Day #7 – Sentence Starters
Your students will love creating their own crazy Christmas stories with these Christmas Sentence Starters!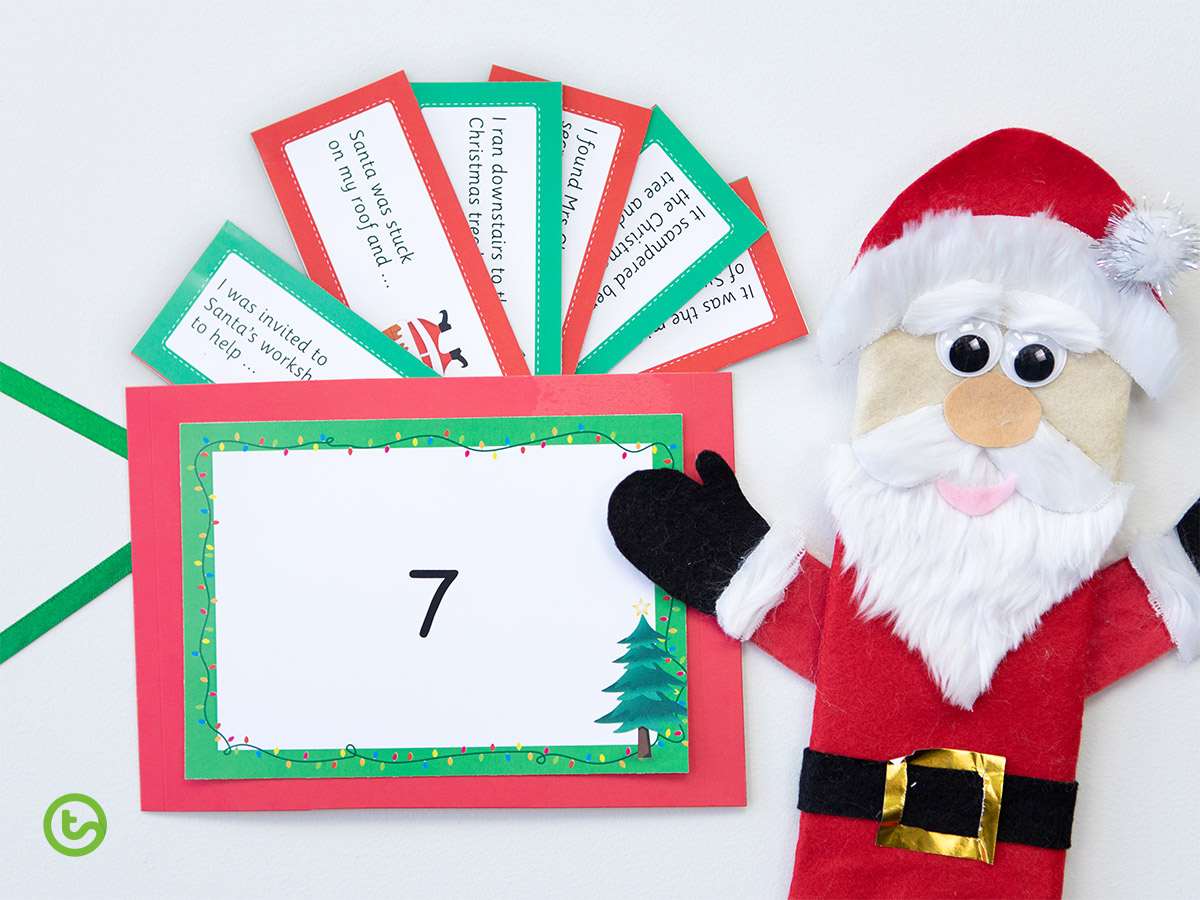 Why not ask your younger students to help you select one and then write a story as a class?
#6 – Christmas Image and Task Cards
Give each student a copy of the Summer Christmas Image and Task Cards and watch the fun unfold!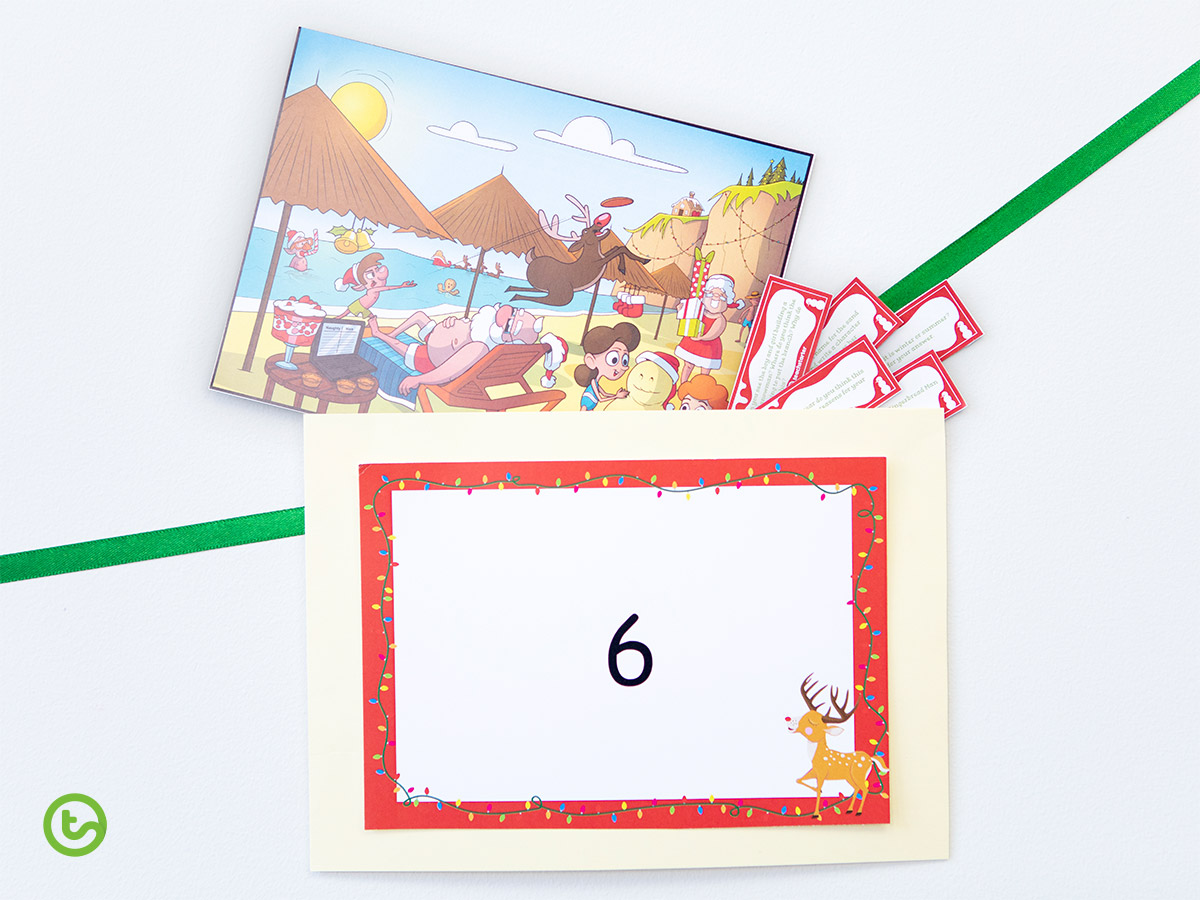 Alternatively, project it on your screen and play search-and-find. Why not encourage your students to draw their own Summer Christmas image or research unfamiliar objects in the picture?
#5 – Mindful Christmas Colouring
It's the half-way mark! Only 5 days left of the count-down! Give your kids a well-deserved break with some mindful colouring.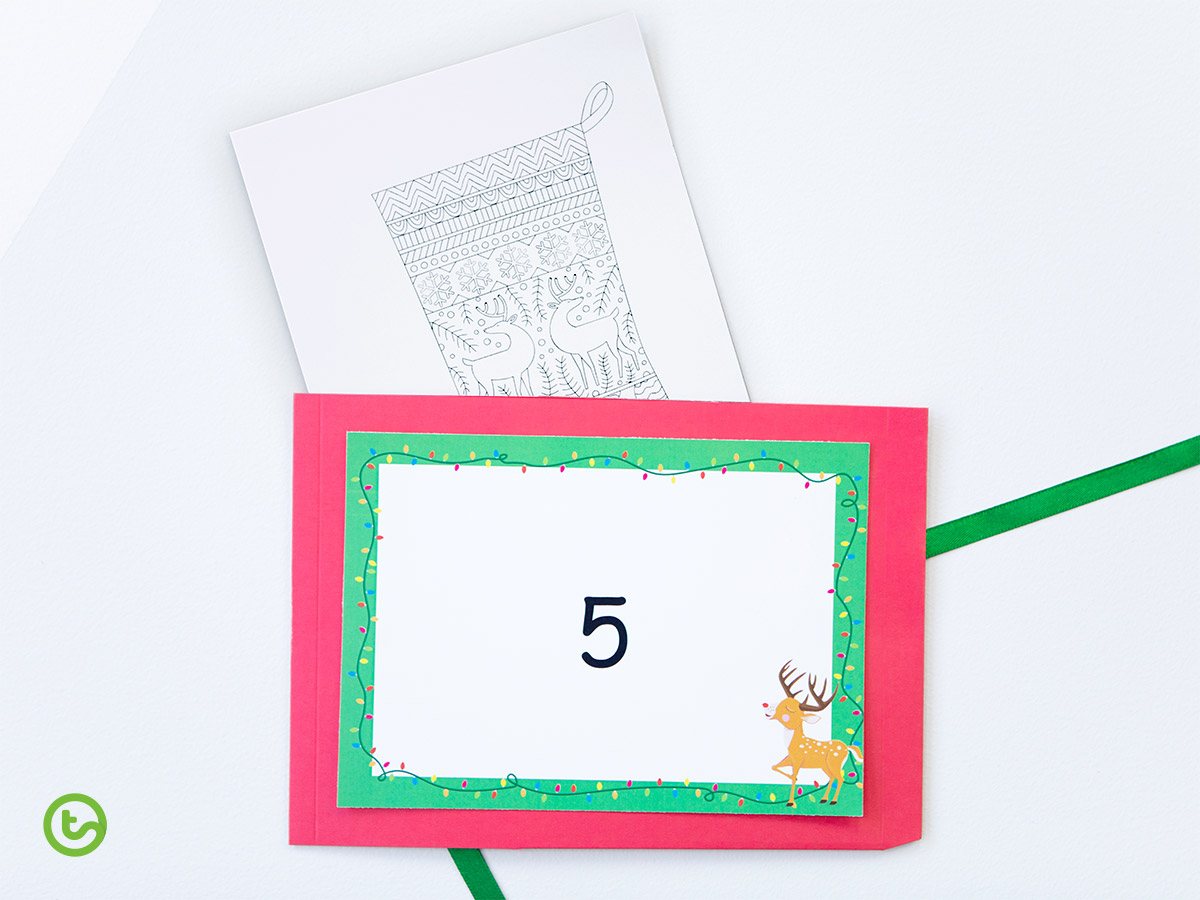 The best part about these worksheets is that they make wonderful fast-finisher activities for the remainder of the week.
#4 – Pop-Up Christmas Cards
These quick and easy Pop-Up Christmas Card Templates make for a quick and easy activity as you near the end of term! Students can write one to a family member or to each other! For more information read Ali's exciting blog on How to Make a DIY Post Box | Christmas English Activity Ideas.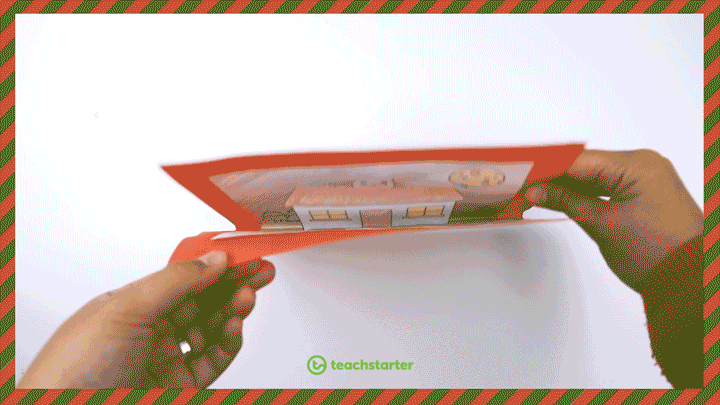 Do your class love Christmas cards? For even more Christmas card ideas, read our blog 5 Crafty Christmas Card Ideas for the End of Term!
#3 – Christmas Carols
Deck the halls!
These much-loved Christmas carols make a great addition to your advent calendar activities.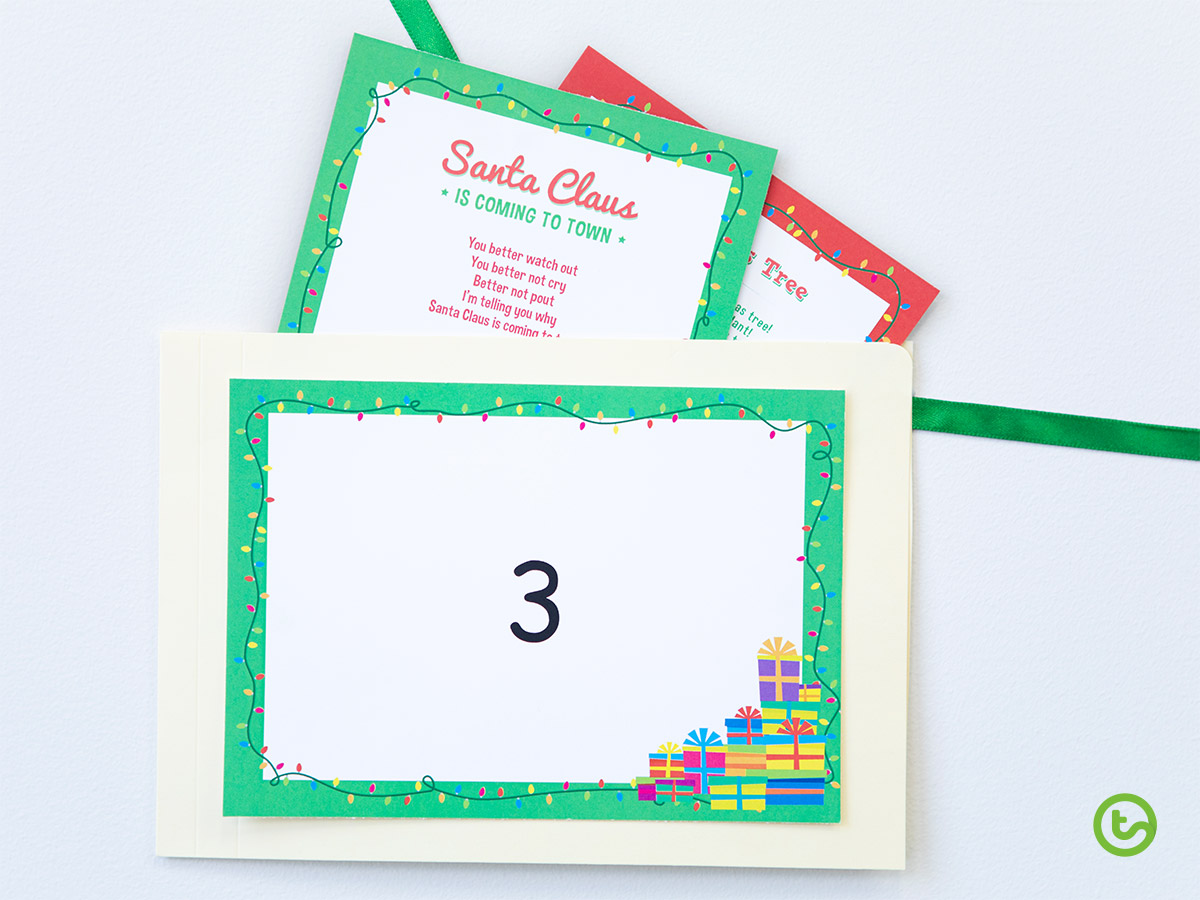 Either task students with performing in groups, or put together a whole class concert for the playground at lunchtime! Even better…add actions!
#2 – Christmas Graphing Activity
Christmas Day is getting nearer!
If your students haven't' already thought about what they want from Santa, now's the time to start! Have them complete a Christmas Presents Graphing Activity.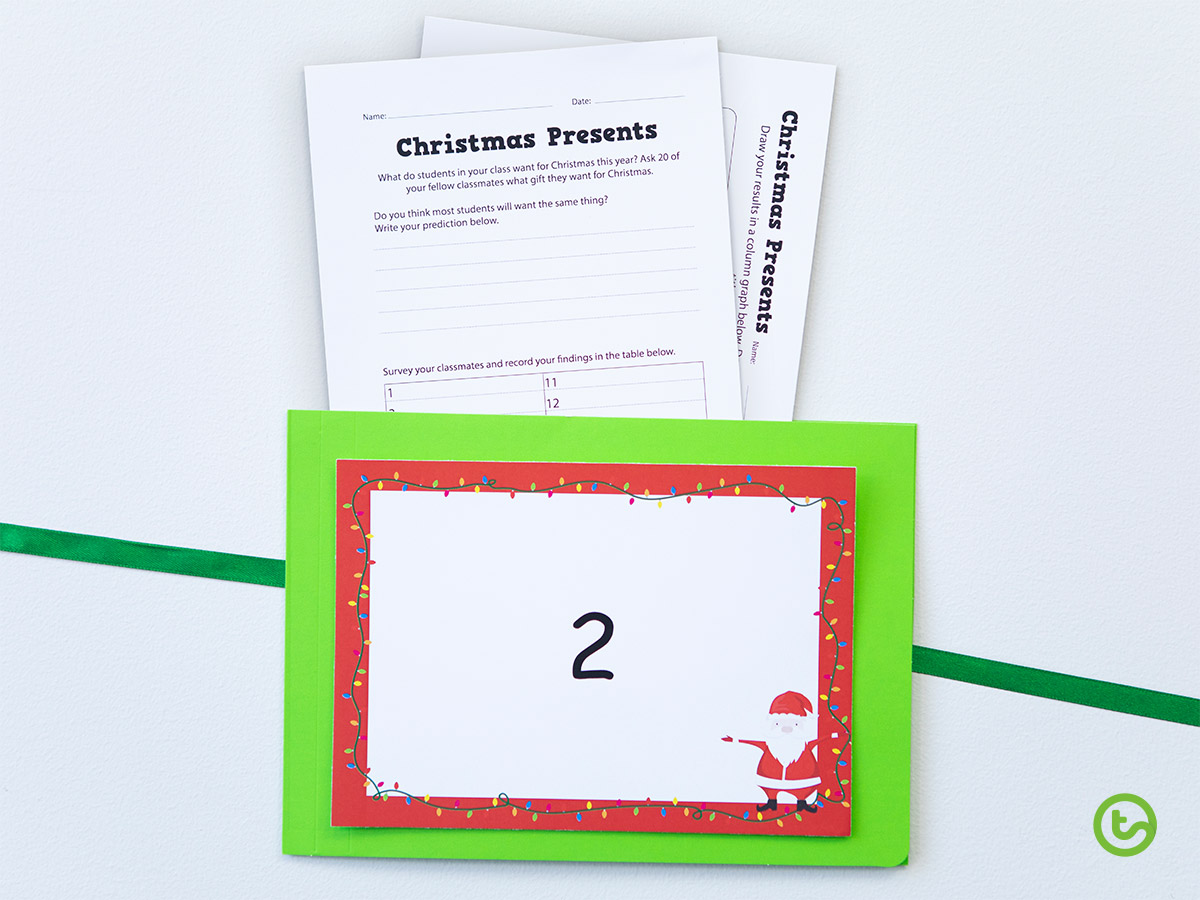 Students survey their classmates to find out what they want for Christmas this year.  They then put the results into a column graph. If they're up for the challenge, get them to create their own Christmas-themed survey and graphing activity!
#1- STEM Christmas Activities
We've saved the best until last… it's the last day of term before the Christmas break! The perfect time for some Christmas STEM Challenge Cards!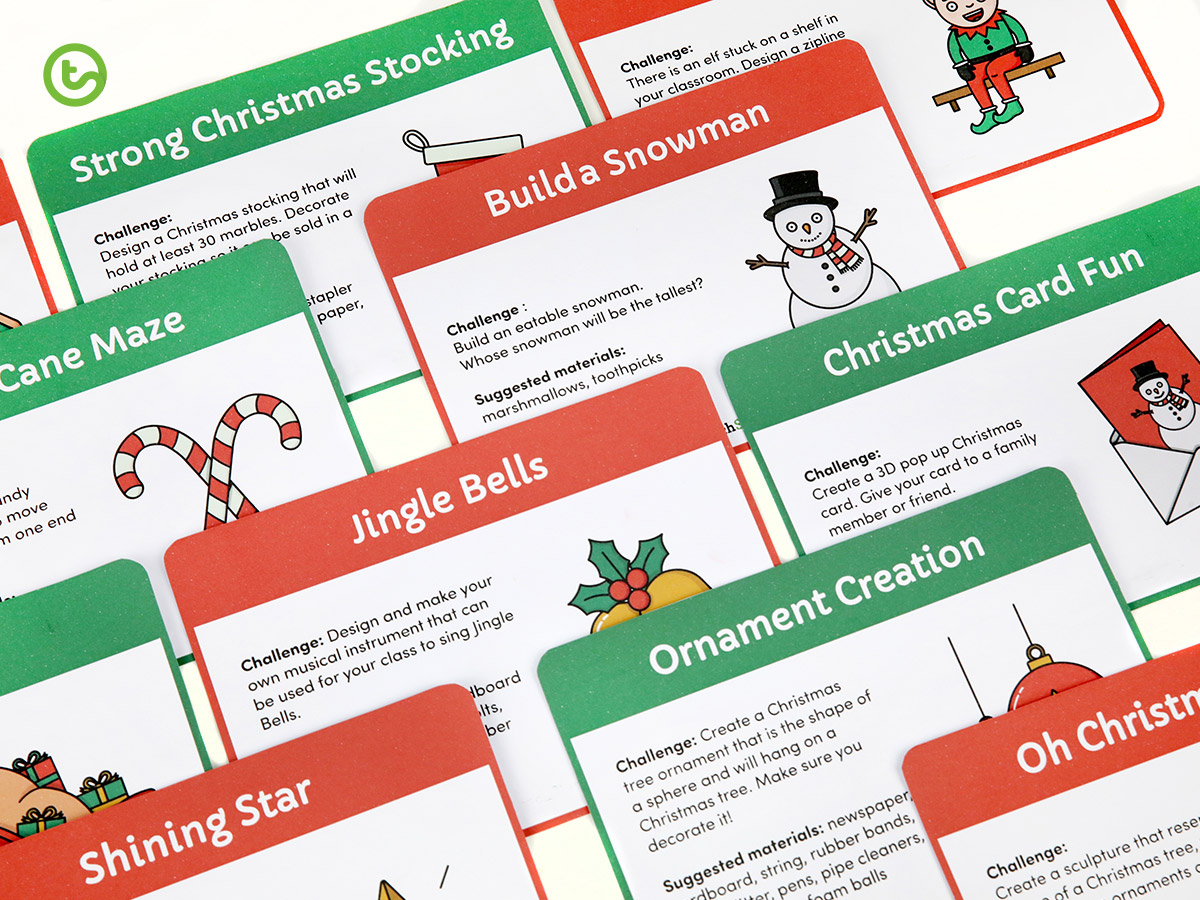 You can use these cards any way you like. Either choose one activity that your class can work on for half the day, or have a WHOLE day of STEM activities!
---
What a wonderful way to round off the year!
We hope your class have had a magical 2020 and are looking forward to a well-deserved Christmas break! What's your favourite end of term Christmas activity?