When you're a first-year teacher, you've got an entire classroom to set up and a lot of questions: What are the classroom must-haves that I need to buy, and what's the fluff I can ignore? 
The adventure is just beginning, and you're probably throwing your head around like The Weeknd at the Super Bowl trying to make sense of it all. The good news: We've talked to veteran teachers on our team and around the US to compile a solid list of the first-year teacher must-haves you should be stocking up on before your first day. They've shared the one "must-have" they wish someone had told them they should have on hand during their first year of teaching!
First-Year Teacher Must-Haves
Organizational Systems
Teacher organization may seem like an obvious first-year teacher "must-have," but we can't stress the importance of classroom organization enough. As our own resource creator Brittany Collins says this isn't just about you as a teacher — it's about your students too.
"When you have up to 30 students in your classroom, materials get lost or misplaced if there isn't a 'home' for everything," the 13-year elementary teaching veteran explains. 
Download an editable weekly lesson plan for getting organized — created by Brittany!
Munchies!
Ten years after she first started teaching, ELA teacher Maddie Schmalz, a Teach Starter resource creator, wishes she'd known to load her drawer with snacks and bring an electric kettle on day one. 
"Sometimes it is impossible to get to lunch and a quick handful of nuts or cup of tea can make a huge difference in your day," she says of her favorite "must-have" for the classroom. 
You'll want to have snacks that are easy to pop in your mouth while students are doing individual work, and be sure to pack in some protein to keep you going. It's best to avoid nuts or anything peanut butter-based as they can be an allergen, but energy bars and jerky are shelf-stable and can be easily eaten. Bonus: If you forget your lunch, you've always got a back-up so you don't have to hightail it to the cafeteria during your planning period.  
A behavior management plan
Lauren Piper's eight years of teaching have been split between second grade and first, and the Teach Starter resource creator remembers too much focus on bulletin boards and decorations … and not enough on planning for behavior management. Her advice? "Focus on how you are going to manage your rules and routines in the classroom."
Psst … these resources might help!
Storage
Think the classroom cabinets will be enough? Think again.
Miss Campos is a first-year teacher herself, and she immediately realized her classroom needed help to keep it organized. "I bought caddies for all desks and mine!" the transitional kindergarten teacher says. "I also bought a rolling cart to store materials and papers. I organize everything by day."
Follow her journey on @misscamposs on Instagram for more ideas! 
Pencils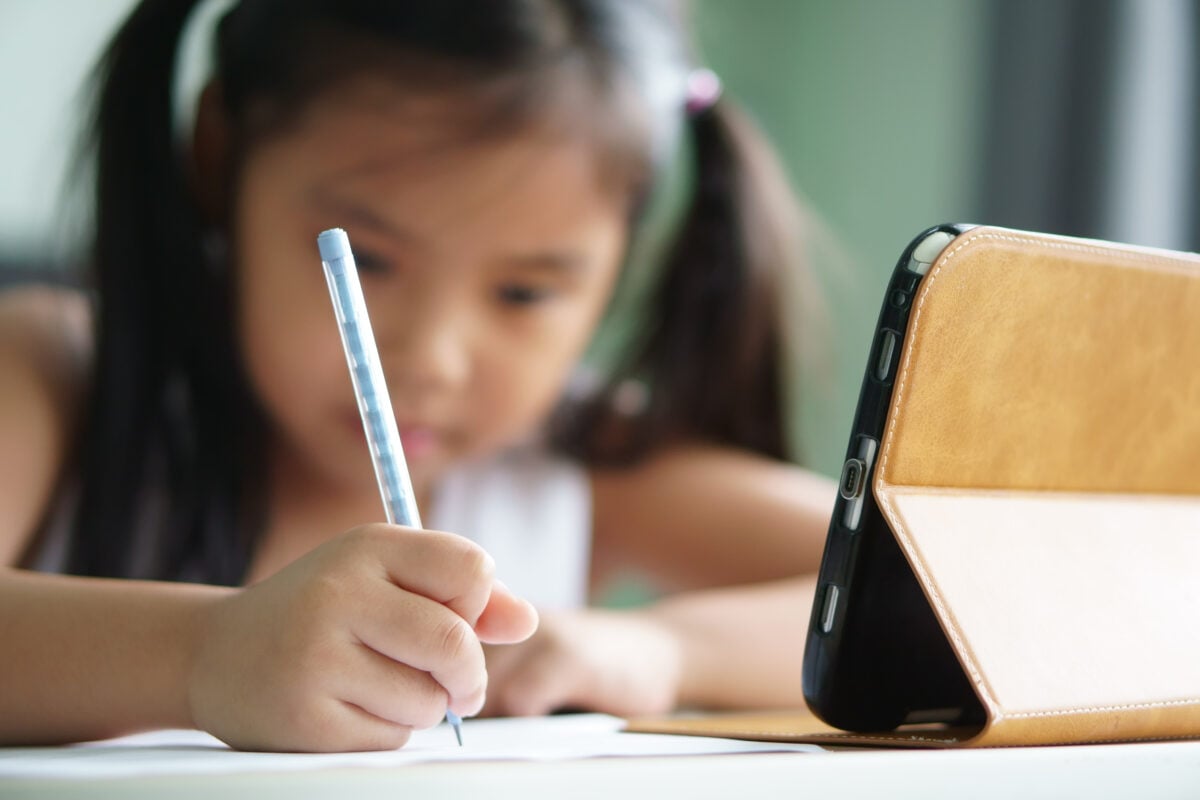 shutterstock/kornnphoto
This seems pretty obvious, right? You've already bought your trusty Ticonderogas?
Trust Colleen Burke. The fourth and fifth-grade math and science teacher and Teach Starter resource creator remembers her first year, and she was pretty darn clear when we asked "No matter how many you start with on the first day of school, they are all missing by month two!"
Check out Colleen's clever states of matter activities! 
Back-Up Activities
Ever had a technology failure as a student-teacher or heck, just as someone living in the digital age? Teach Starter resource creator Melissa has been teaching ELA for six and a half years, and she wishes someone had told her back when she was a first-year teacher to stock up on ready-made activities to fill in when the classroom technology was on the fritz. 
These are also excellent to have on hand for your substitutes to use when you have to call out suddenly due to an emergency or unexpected health issue. Add a few to your sub folder or sub box so there's something your sub can do with the class that doesn't require them to know the WiFi password or make sense of a Smartboard they've never used before.
Plans to talk to parents
So you're ready to talk to your students, but have you prepped to talk to their parents? Kasey Turner's 25 years in the classroom have helped her build up this important teacher muscle, but she wishes someone had told her to prepare a script when she was first starting out! Don't worry — we've got you covered with tips to develop a positive parent-teacher relationship, plus resources to help make it easier:
Banner image via Shutterstock/Monkey Business Images