Inauguration Day is an important part of American democracy. It is the start of a new administration in the country, and it is rich with traditions. To help your students celebrate and learn about this historic day, we have created some great Inauguration Day activities for kids!
---
Inauguration Day Resources and Lesson Ideas for the Classroom
Here's our collection of activities for you to do with your students leading up to Inauguration Day on January 20.
Celebrate Inauguration Day with your students by having them write their own Inaugural Address!
Students will practice the writing process by brainstorming, planning, and writing their speech using a template filled with prompts. Your students might even like to present their speeches to the class!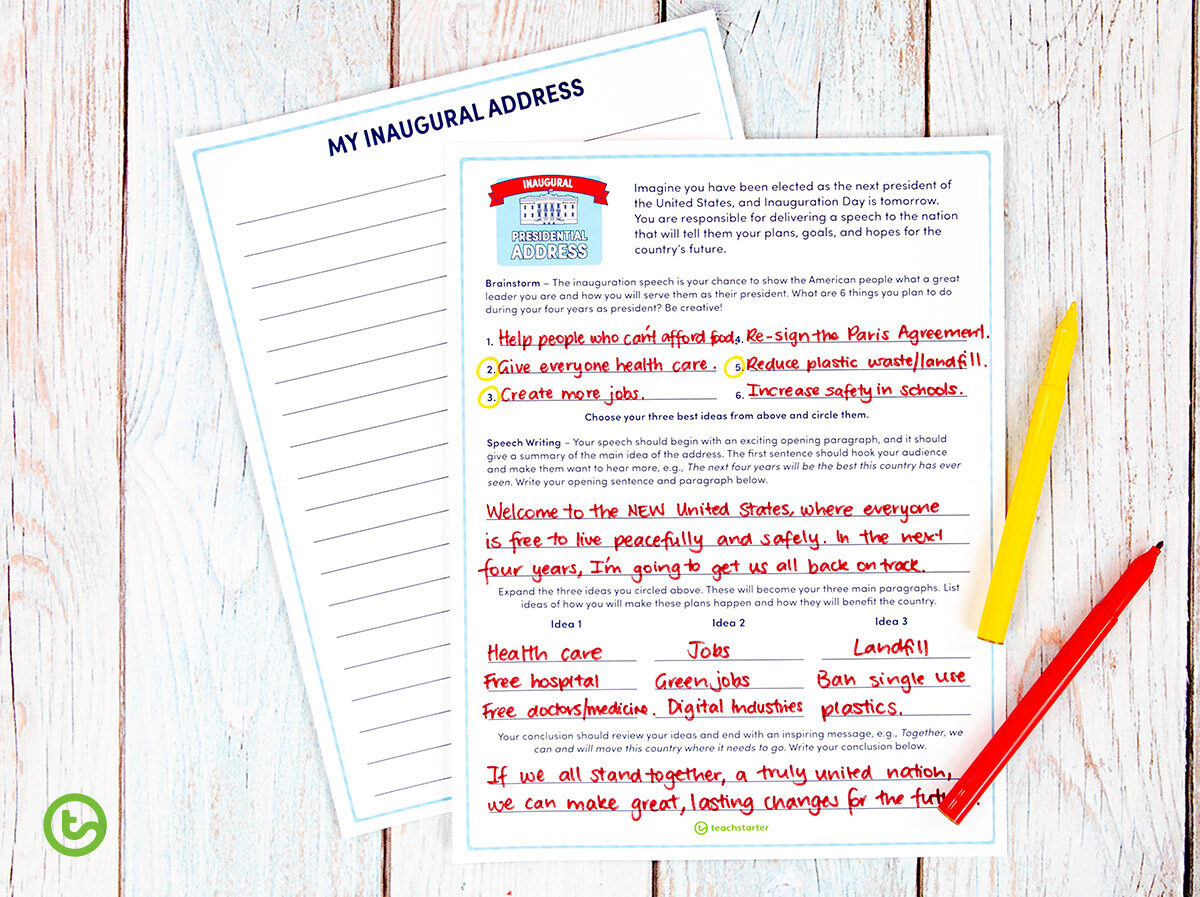 After reading about the different departments in the presidential cabinet, students will select someone they know to serve as the head of each department. Then, they must write a brief explanation telling why they chose each person.
This would be a great way to review text-to-self connections!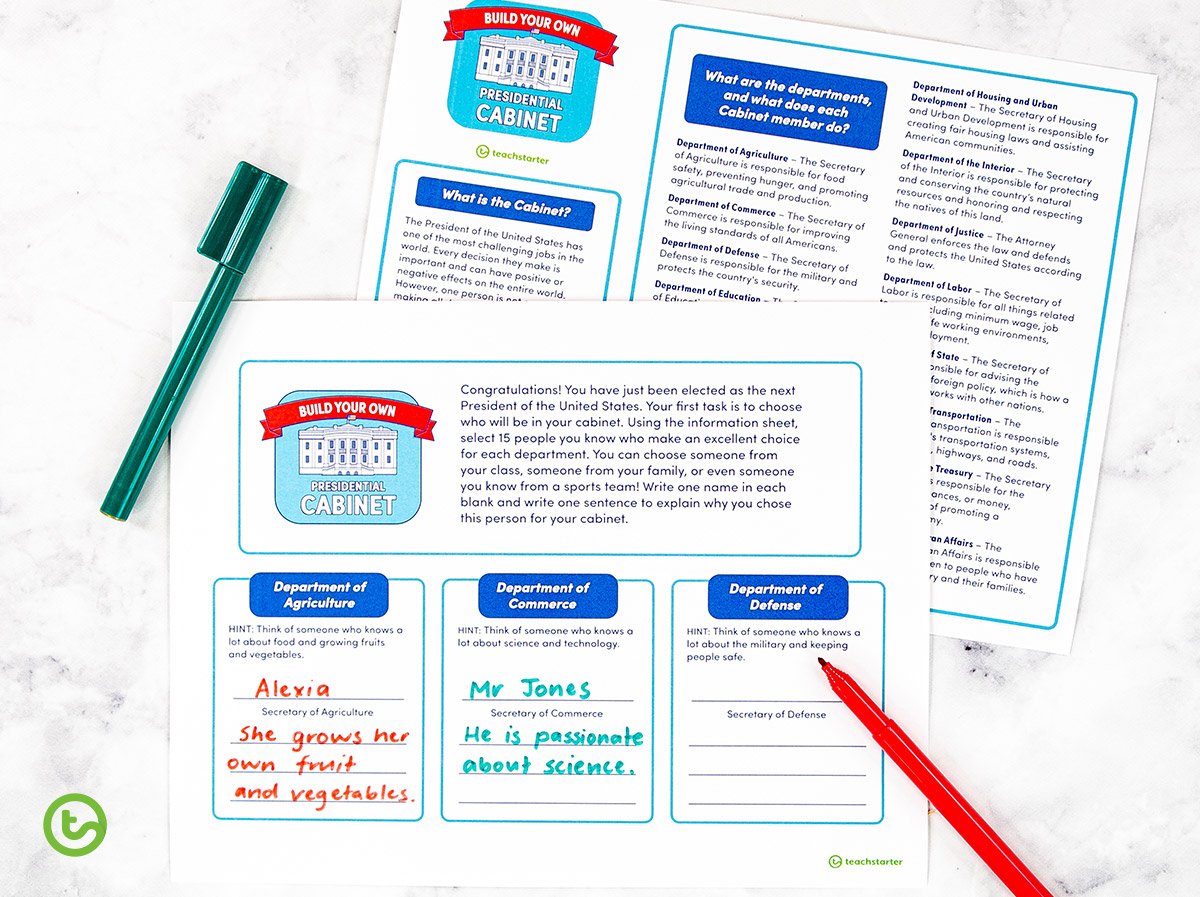 Many of the vocabulary words associated with Inauguration Day will likely be new to your students. Use these word wall cards to pre-teach the vocabulary so your students have background knowledge they can apply in other lessons. You might like to teach one word each day leading up to January 20 using our Word of the Day Activity Sheet for Grades 4-6. It's a great way to practice dictionary skills with your students!
Your students can use these word wall cards to write an informational text about Inauguration Day or even to play a fun game of charades!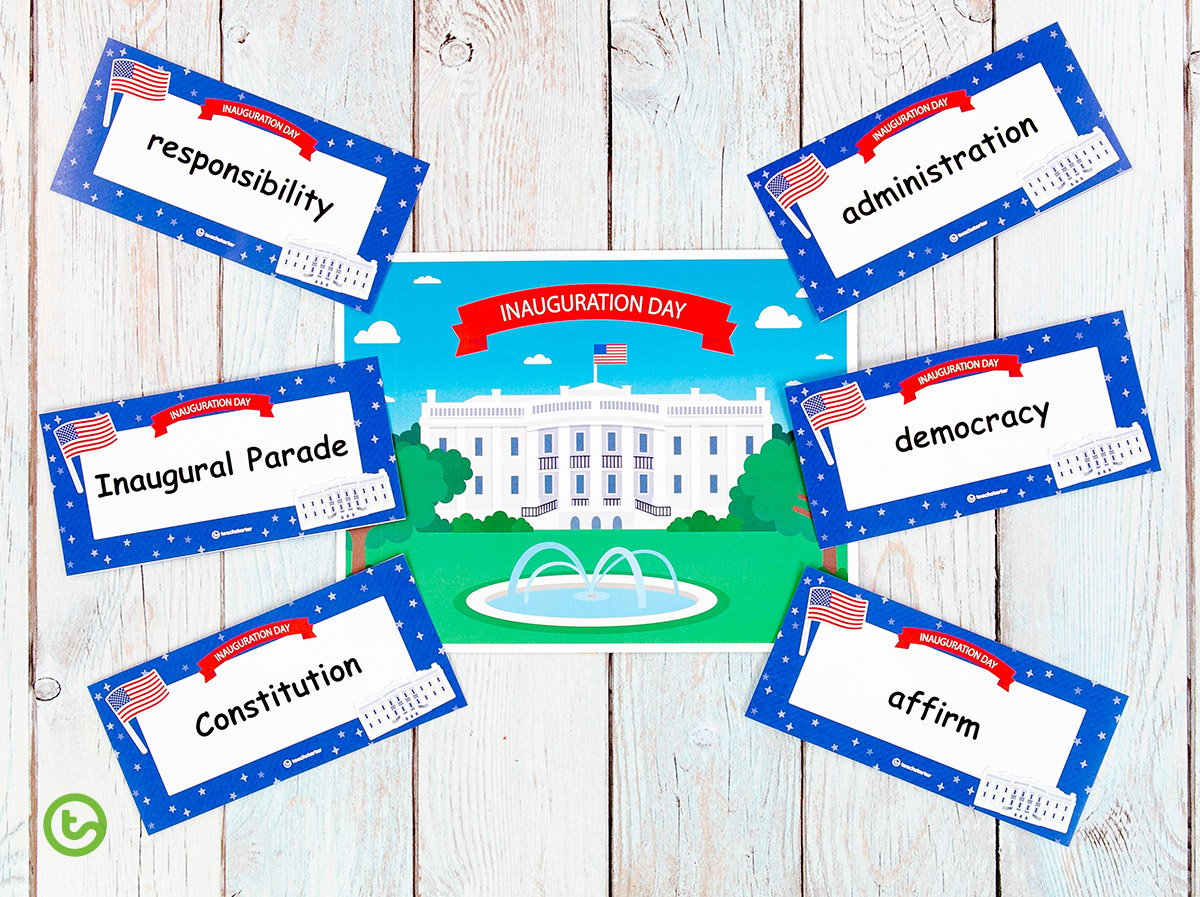 For those students who might not yet understand Inauguration Day, this hands-on activity is the perfect way to start a conversation!
Students will follow simple instructions to color and cut out various shapes. Then, they will assemble the White House onto construction paper.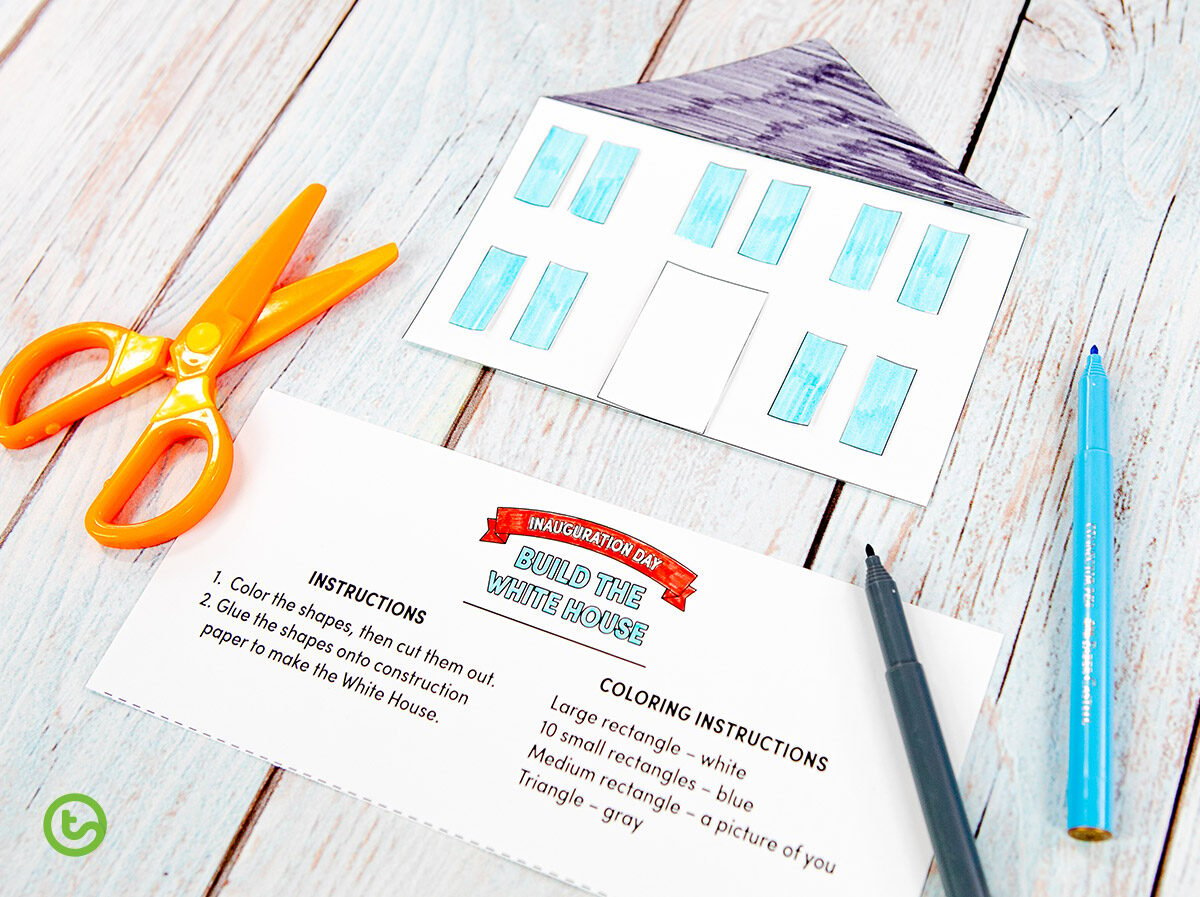 In this comprehension task, students will learn about some of the traditions associated with Inauguration Day. The accompanying worksheet allows students to show their understanding and extend their thinking and knowledge with some research. It's an excellent way to bring in some of those research standards we all struggle to fit in!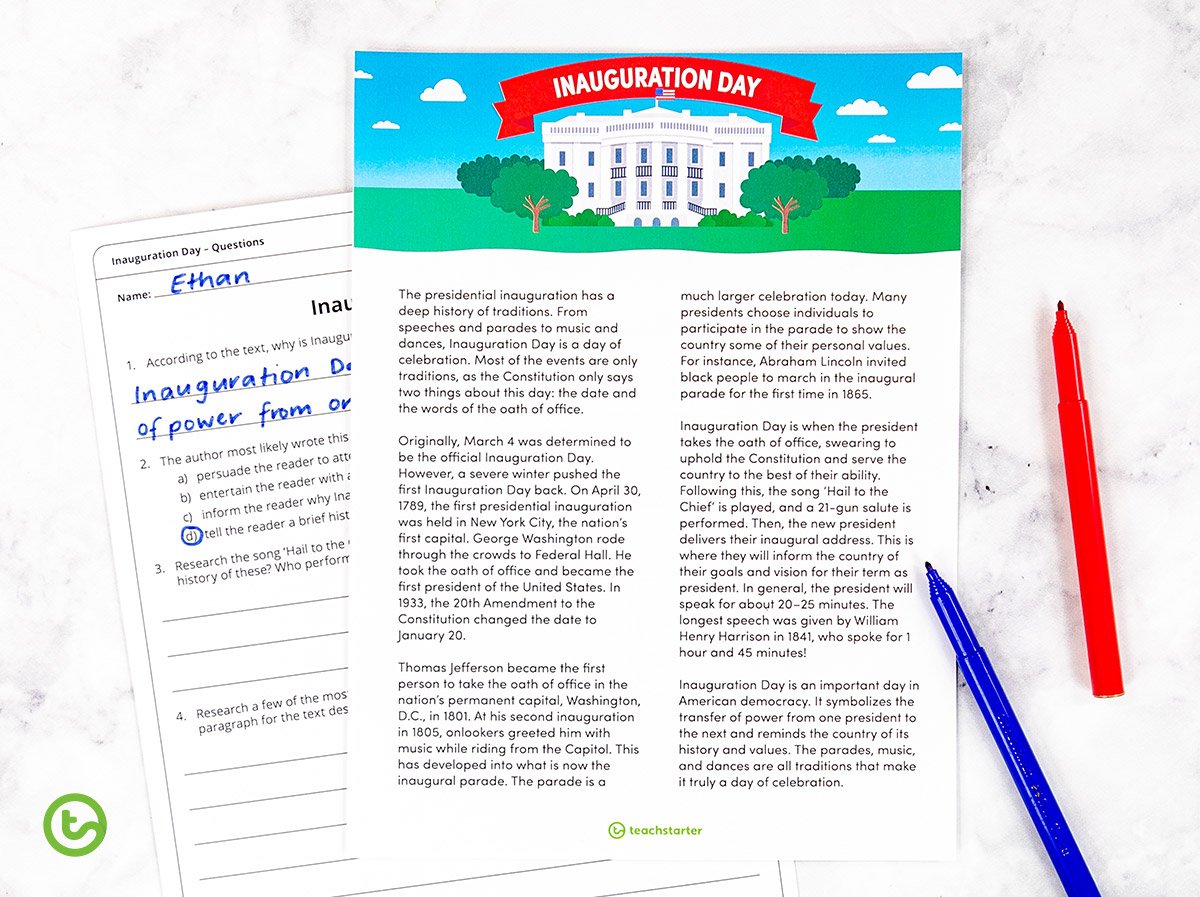 Who doesn't love a fun word scramble? This activity is a perfect introduction to Inauguration Day. You could also use it as a review of the vocabulary!
To extend students' learning, why not have them write a fun acrostic poem using some of the words!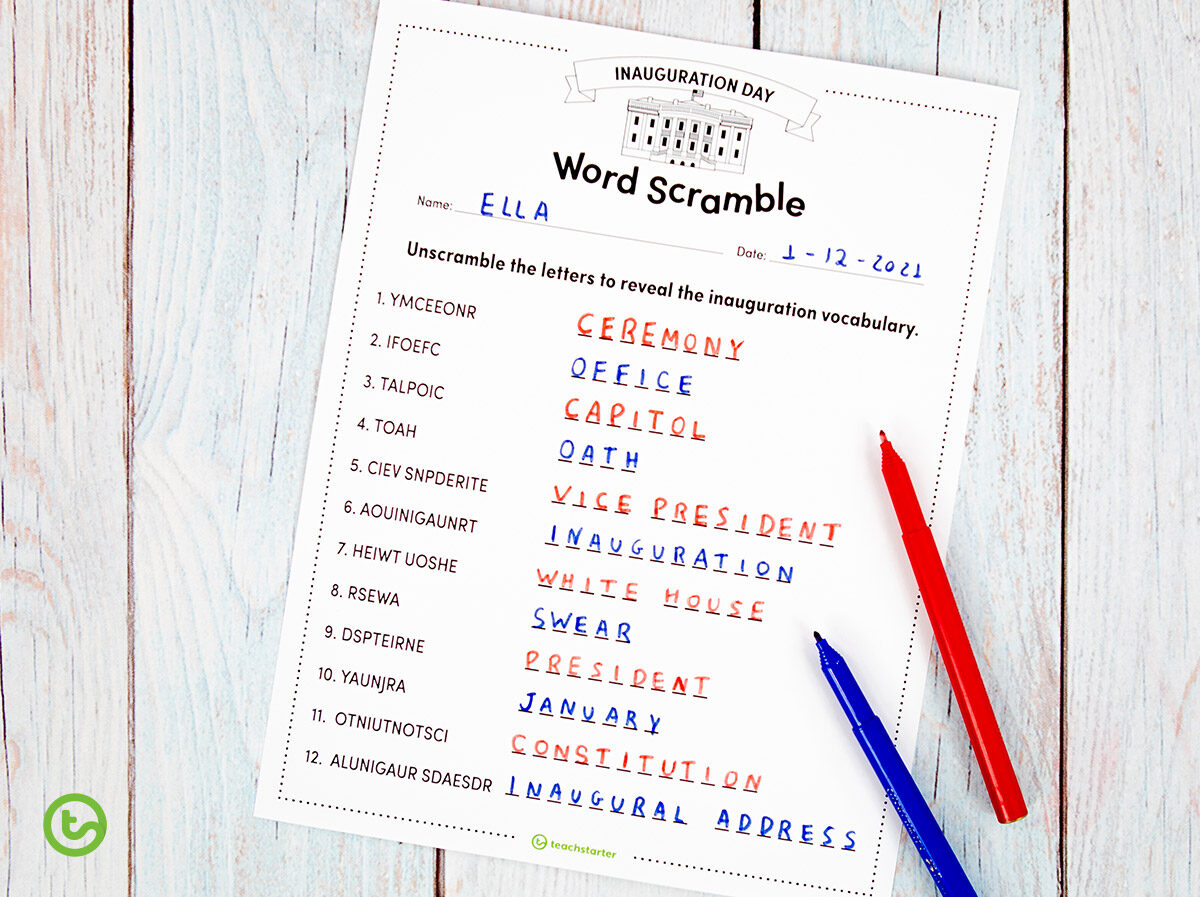 Celebrate Inauguration Day in a kid-friendly way with this bingo game!
This activity is a great way to introduce young students to some of the vocabulary associated with Inauguration Day. Students will identify things like the White House, a dollar bill, and more!
Don't forget to share your students' work and tag us on Instagram at @teachstarter_us!