Are you thinking about adding a marble reward jar system to your classroom management arsenal? When it comes to positive behavior reinforcement ideas, the marble jar is pretty easy to make and pretty inexpensive too. But is a marble incentive jar actually worth adding?
How Do You Use a Marble Reward Jar System?
There are dozens of different ways that marble incentive jars can be used, and they all come down to your personal classroom behavior management style. But here's one of our favorites as it focuses on reinforcing positive behavior!
Get supplies
Glass jar
Marbles
Rewards
You can likely find a clear jar at the dollar store or thrift star or you might have one sitting around at the house. Burn candles in your house? The big jars are perfect for a marble reward program once the wax has burned down!
Each time someone in the class does something you consider to be "marble worthy," you'll place a marble inside a clear jar. Clear is key because it allows your students to see the positive moments adding up. You'll then be able to choose goal levels – maybe you want to set a line somewhere mid-way in the jar, and when the class hits that point, a reward will be given. Or maybe you want to wait until it's full? That's up to you.
Outline expectations
You'll need to determine what sorts of behaviors you consider "marble worthy." Some teachers base it on students simply following expectations such as lining up quietly, while others look for moments when students go above and beyond basic expectations.
Either way, you'll need to lay out those expectations when you first introduce the marble jar reward system so students have a clear understanding of what is at stake.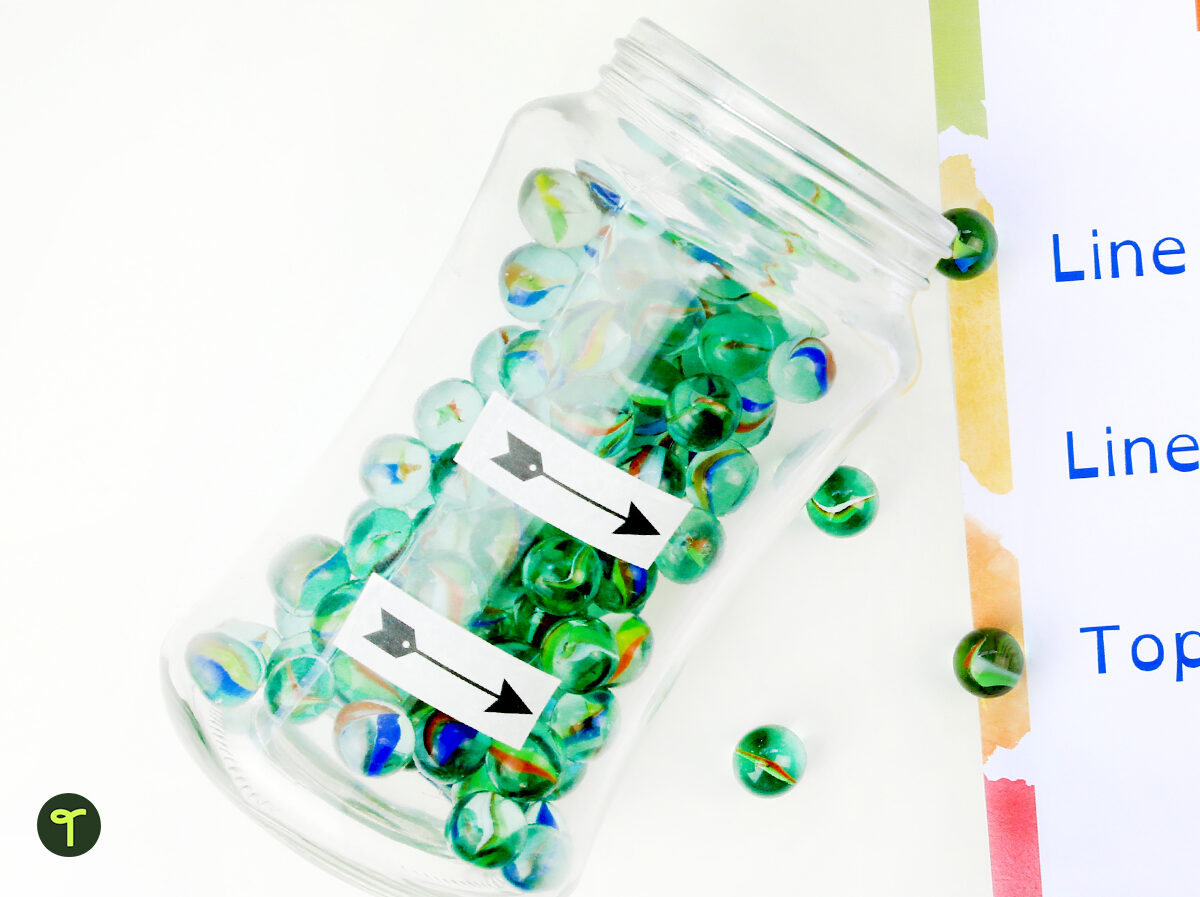 Brainstorm rewards
Wondering what sort of rewards to use as an inventive? Get your class involved. This will help them feel like they have more buy-in to fulfill your expectations, and you never know what they'll come up with.
Get the brainstorming started with some ideas for what they can earn for filling the jar:
Class pizza party
A Friday movie
A "yes" day
Teaching remotely or looking for a marble reward jar you can use on your smartboard? Try our virtual marble reward jar system!
Find more ways to reward your students with our full array of classroom reward systems already designed for you for easy implementation!