For the Love of Teaching is being praised by teachers for its fresh perspective, inspirational guests and uplifting vibes.
"It's so wonderful to have an Aussie podcast that we can tune in to to see fellow educators discuss their passions for teaching! Thank you, Teach Starter, for all of the support!" -Apple Podcast Reviewer.
Three times a week,  I'm bringing you interviews exploring the issues teachers face, chatting with guests about current educational trends and telling the stories of real life teachers.
Take a look at what's been happening on For the Love of Teaching:
Listen to the harrowing true tale of the Woreen State School kidnapping of  1977. Rob Hunter was just 20 years old, and nine days into his teaching career, when he was held at gunpoint by an escaped prisoner and detained for 24 hours with his nine young students. This is a must-listen episode – you won't believe what you're hearing. Then, in the second part of this story, Rob shares the secrets to healing health after hurt, and tells how he's now helping young people deal with personal trauma.
Listen in to my chat with Di Backhouse, an incredible teacher who specialises in the early childhood education of students with additional needs. We chat about who inspired Di to pursue her amazing career and what she loves most about her job. In the second installment, Di shares practical tips for mainstream classroom teachers of students with additional needs.
Join us as Emily, a fourth year education student, spills all about forming relationships with parents of your students, the LANTITE test, and how to be as confident as can be when it comes to your sparkly new teaching career.
The Buzz – Released Every Monday
Here at Teach Starter, we love motivating, supporting and building up teachers. The Buzz is like a friendly chat with a couple of your teacher mates about the funny, awkward, tricky and unexpected moments teaching throws at us all. If you need a laugh to start your week, join me with  Jill (the co-founder of Teach Starter) as we talk teacher-to-teacher about what's on all of our minds.
This month we covered everything from teacher style with Work it Wednesday to treating yourself every now and then. We gave some tips on connecting with students who fly under the radar, and how to take a lesson outside. We talked about the warm fuzzies, too; how to spread kindness in the school settings and how to be kind to ourselves.
Joe (Mr D) Dombrowski is a passionate educator with a quirky sense of humour. He's been featured on The Ellen Degeneres Show and proclaimed one of her "favorites". Find out why one of the world's biggest comedians can't get enough. Mr D is honest, upfront and a little bit rude, and shows us all that teaching can be fun.
This month Joe told us stories of rude kindergarten kids, a pushy parent, fake crying in front of his pupils and awkward moments when kids have 'overshared' in the classroom.
Coming Up on For the Love of Teaching: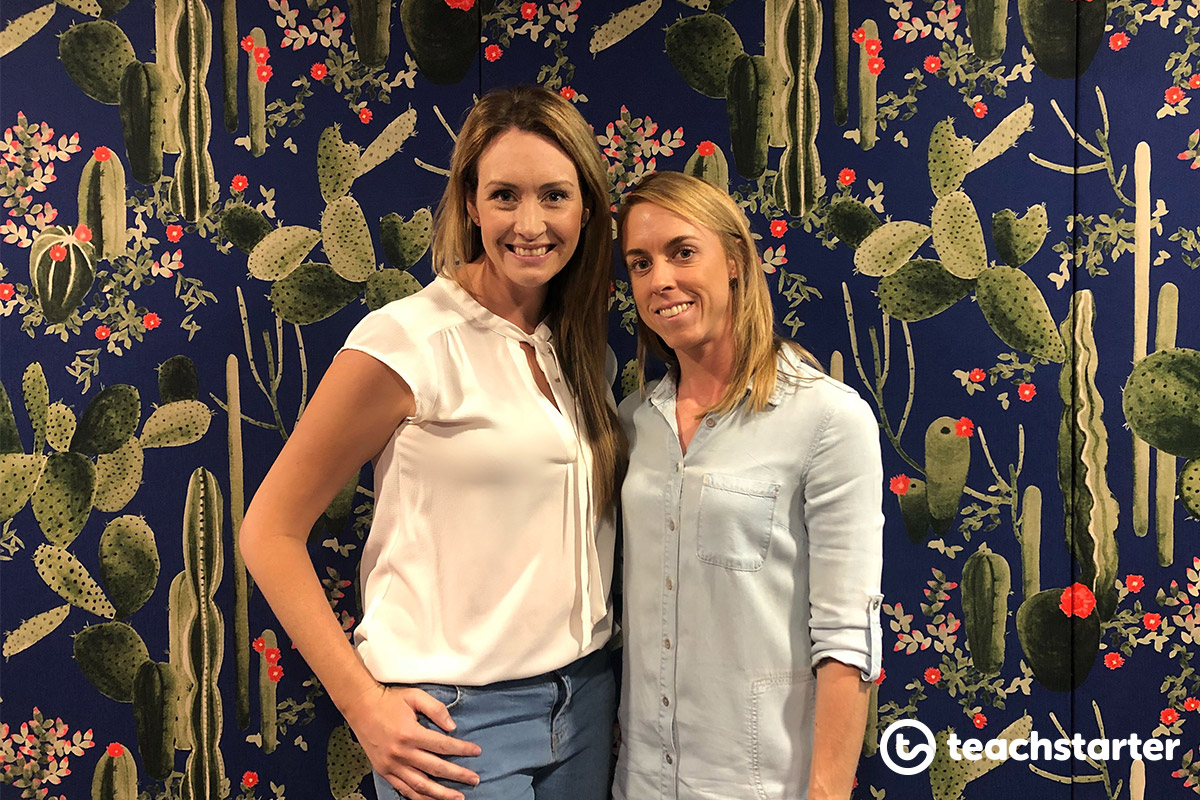 There's so much in store for our amazing listeners. Coming up on the show soon:
Combining Careers – How Kirby Short balances two careers: as a professional cricketer and secondary school deputy principal. Kirby also talks about the importance of engaging girls in team sport and the transferable skills they acquire.
Boys and the Performing Arts – Shaun Thompson, an all boys' college teacher, initiated his school's performing arts program and now has up to 130 boys in each of his school productions! Hear Shaun talk passionately about how beneficial Arts education is for boys, the skills they learn, and tips on how to plan an inclusive and effective program on a budget.
Do you know an inspiring everyday teacher who we should feature on the podcast?