The science fair may be a tradition loved by elementary schoolers and fondly remembered by their parents, but let's face it: When you're the teacher, planning for the science fair is a lot of work! You have to come up with a list of easy science fair project ideas to get your students started, map out the components of a good science fair project, and of course plan all the elements of the fair itself.
The teachers on the Teach Starter team have been right where you are, Googling like mad for help to make the science fair a success for their students. Good news! We've put together science fair project ideas for 5th graders and 3rd graders (as well as a few other grades!), suggestions on how to throw a successful science fair in elementary school, and more tips to ignite purpose and possibility in your classroom!
Print a free copy of the steps of the scientific method for each student to refer back to, or post it on your classroom wall! 
What Makes a Good Science Fair Project?
Before we dive into the best science fair project ideas, it seems wise to take a look at exactly what makes a good science fair project. Students may focus on the fun — and fun is a wonderful aspect of science — but you want them to actually learn something through experimentation!
A good science fair project should follow the scientific method or use the engineering design process. Students can build from a scientific question or identify a problem that they intend to solve. Either way, the project should be focused on results or a specific expectation. Remind students that a good science fair project is an experiment, not a demonstration!
Components of your students' science fair projects can include:
A project title
A question that the project answers
A hypothesis
A list of materials
An explanation of the experiment — what procedures were done to test the hypothesis?
A reporting of the results
Data analysis such as charts or graphs
Help students design their own experiment with a sequencing activity! 
Science Fair Project Ideas
As you can imagine, the answer to "what's a good science fair project idea" is going to vary pretty wildly, depending on the grade you teach. It stands to reason that a science fair project for 3rd graders won't be as complex as a science fair project for sixth graders.
The answer to this question will also depend on the units you've covered in class and students' access to materials. It's important to give students guidelines so the project is appropriate for their grade and skill level to ensure students are activating their knowledge, rather than getting frustrated with a project that's well beyond grade level. It's also helpful to provide a list as it limits students to projects you know are largely safe — ahem, no mixing dangerous chemicals — and allows you to set up parameters that keep the playing field equal among students of different socioeconomic backgrounds.
Print a Science Safety Rules poster for your classroom!
This list compiled by our Teach Starter teacher team is designed for use in elementary school or the lower middle school grades. Some of the science projects challenge students to test their understanding of chemical reactions, others challenge students to use what they have learned about energy, while still more focus on working with water discovery. There's a little something for everyone!
Feel free to pick and choose the science fair project ideas that are right for your classroom!
Evaluate which type of sugar will turn into rock candy fastest — white granulated sugar, light brown sugar, or dark brown sugar.
Test various substances to find out "what makes ice melt the fastest?"
Evaluate "which gum flavor lasts the longest?"
Build an egg drop container out of common household items.
Dissolve marshmallows in different liquids to determine which will work best.
Turn milk into plastic.
Create a plastic bottle submarine that propels underwater.
Test the effect of using different amounts of yeast in baking bread.
Evaluate bacteria growth with a balloon and soda bottle test.
Poke a stick into a balloon without popping it.
Poke holes into a bottle of water without causing a leak.
Discover which brand of popcorn pops best.
Make a lemon battery.
Power a clock with a potato.
Explore capillary action by making water run uphill with an Archimedes screw.
Bounce balls of different sizes and materials to determine which will bounce the highest.
Use different solutions to determine what can make a gummy bear grow.
Turn a hard-boiled egg into a cube.
Measure the effects of various weights in a floating aluminum foil boat.
Test the effectiveness of sunscreens with a variety of SPF ratings.
Make a tornado in a jar.
Make a snowstorm in a jar.
Test ice cream under different conditions to find out which ice cream melts fastest.
Test the endurance of nail polish against different variables.
More Science Projects for Students
Looking for science project ideas for students who need a bit of extra help? Students can build from any of the following experiments, making small changes to test a brand new hypothesis. For example, if they love the naked egg science experiment, a student might replace the vinegar used in the popular science project with other household liquids!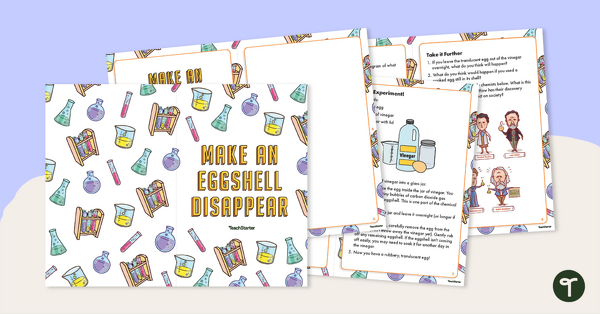 teaching resource
Investigate chemical reactions with this hands-on experiment booklet.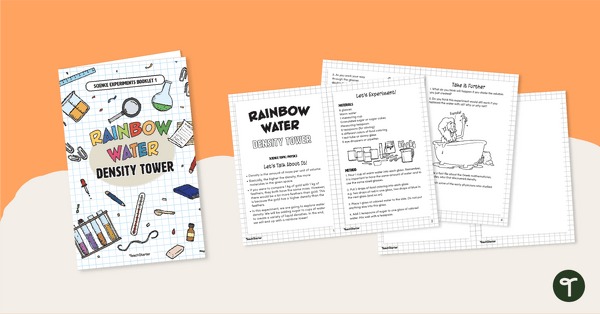 teaching resource
A fun science experiment about density and physics.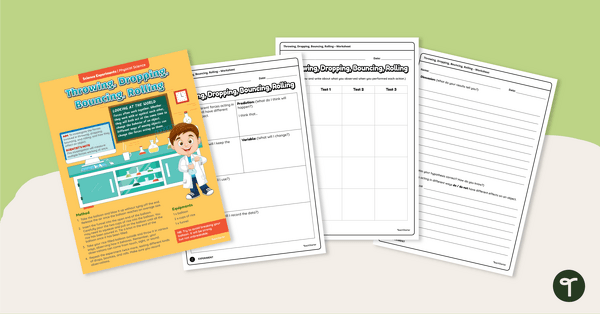 teaching resource
A science experiment which investigates the relationship between multiple forces acting on a single object in various ways.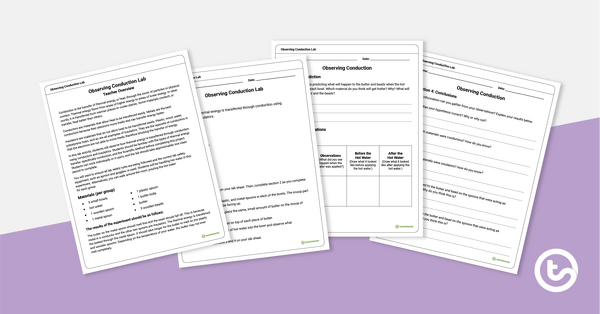 teaching resource
Teach students to make predictions about and observe thermal energy transfer through this conduction experiment.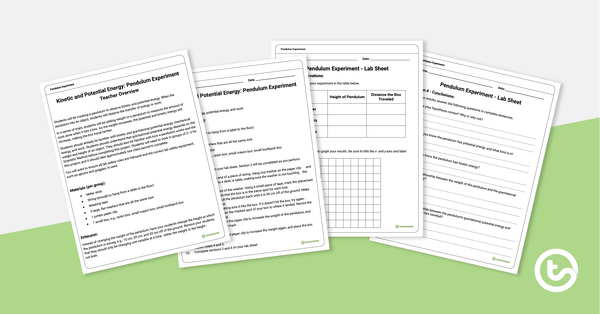 teaching resource
A science experiment to use with your students when learning about kinetic and potential energy and work.
teaching resource
A science experiment that investigates chemical changes and the law of conservation of mass.
Banner image via Shutterstock/Mama belle and the kids