Meet the Teacher Night is the first chance for parents to meet and greet their children's new teachers – it's a big deal! Its a fantastic opportunity for YOU to begin building that all-important strong relationship with the parents of your students. But what, exactly, do you DO on meet the teacher night? And if you've been doing this for years now, how do you freshen things up?
We've pulled together some of the best meet the teacher night ideas and have included some meet the teacher examples that are easy to set up and will ensure you hold a successful event.
What Should You Put on a Meet the Teacher Slide?
Whether you're running a meet the teacher event over a certain period of time or parents are wandering in and out, setting up a slide that tells parents about you and the classroom is a great way to cut down on the amount of talking you have to do and give parents easy access to the information they really need.
We've made things easier with our ready-made Meet the Teacher information slideshow! Available in Google Slides or Powerpoint, it's already formatted and beautifully designed and covers the following:
Welcome
About the Teacher
Class Schedule
Supply List
Ways to Volunteer
Wish List
Contact Information
This Meet the Teacher Slideshow also works well to share with parents who didn't make it — you can email it to them or include a link on a class website.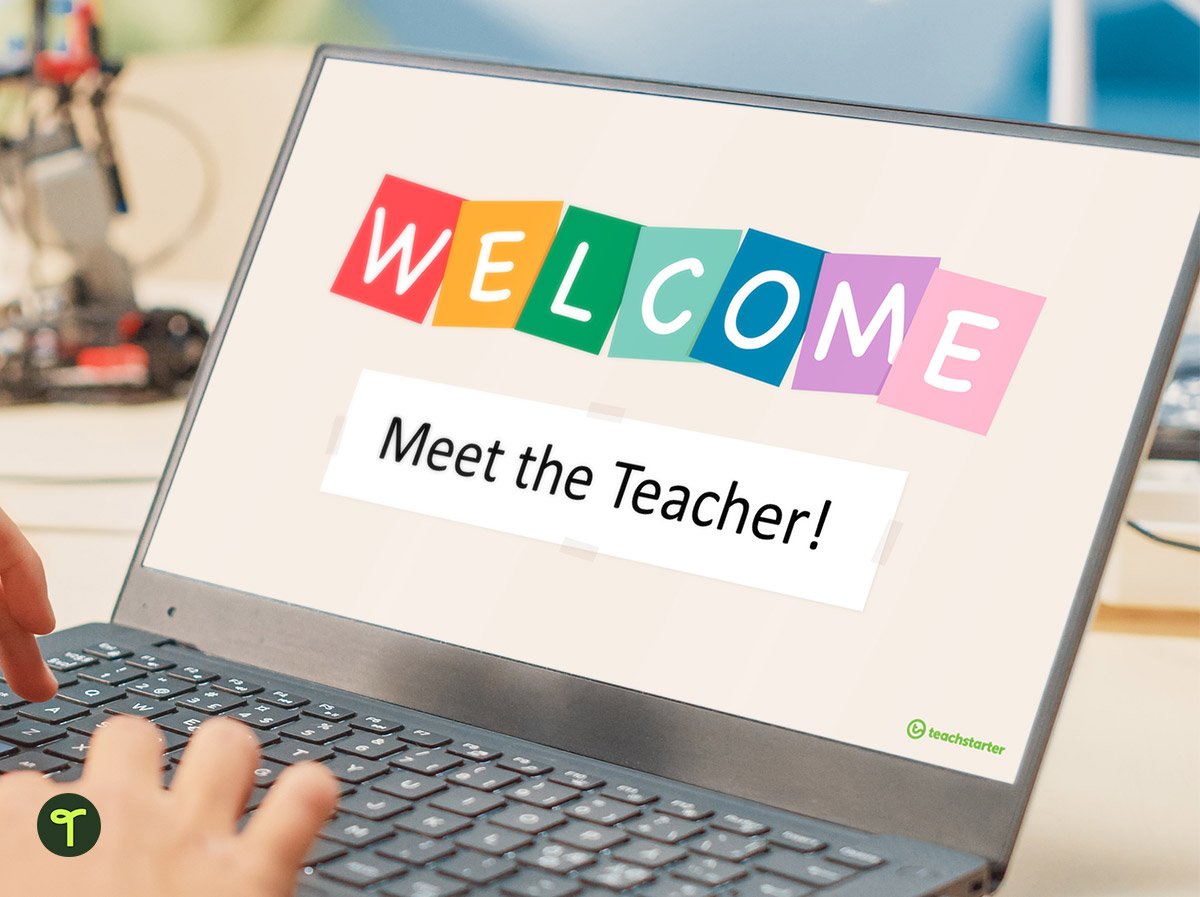 ---
Meet the Teacher Night Printables
It's always helpful to have a printable version of your meet the teacher information handy for parents to take home. After all, there are the parents who are going to grab their phones and take a picture of the slide on your smartboard. Then there are the parents who want something tactile that they can hang on the fridge. You want to serve them both!
This handy parent handbook is designed like a flipbook, so parents can easily find the information they need. Edit the meet the teacher template with the information they need, print on colorful paper, and hand out!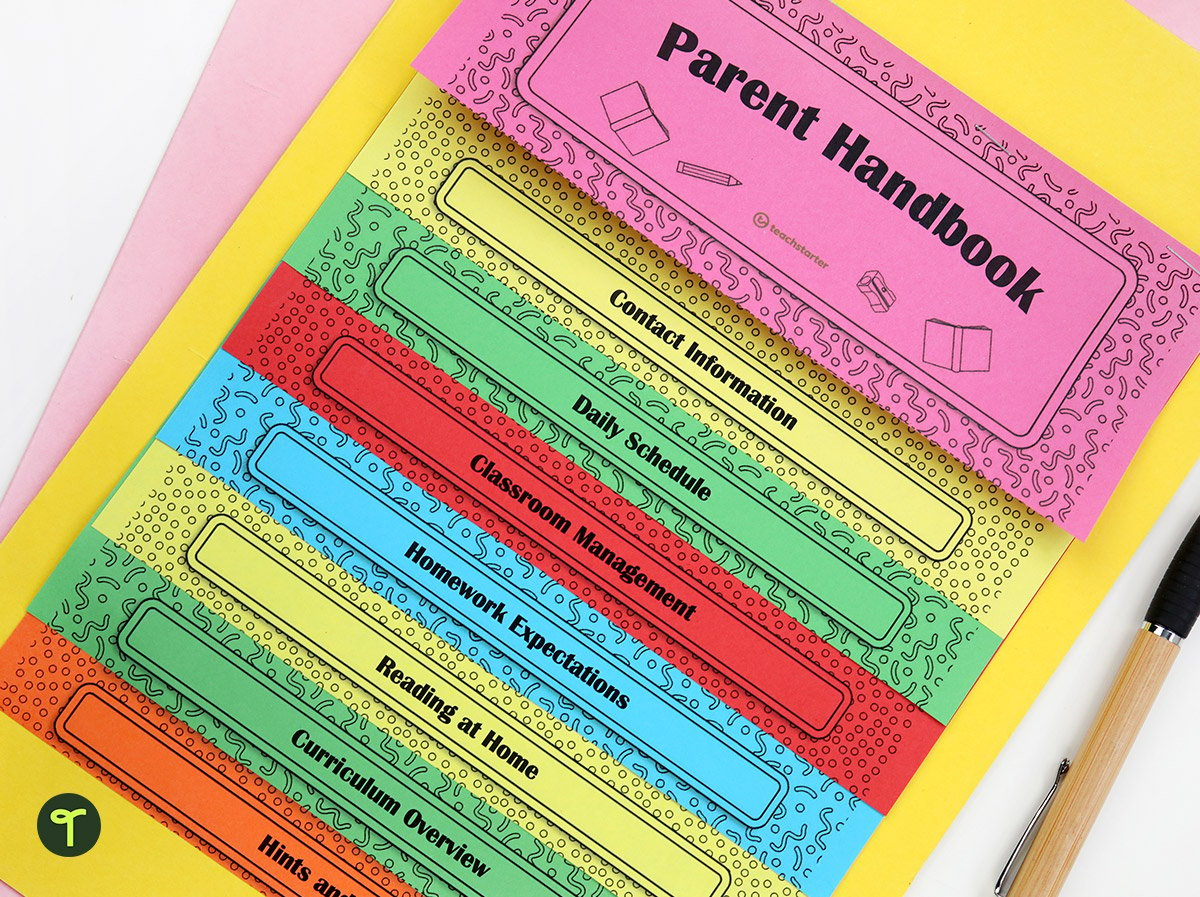 Meet the Teacher Examples
Writing a meet the teacher letter is a nice touch if you've got the time, and you can print multiple copies to hand out at the door on meet the teacher night. Our teacher team at Teach Starter recently filled out letters to students on our fun bear hug template to give students a little pick-me-up! For a fun twist, fill out this meet the teacher "all about me" with a space for your photo plus some details about your life that remind parents (and their kids!) that you're actually a real human being!
We also have this fun and bright Editable Meet the Teacher template that is super easy to create!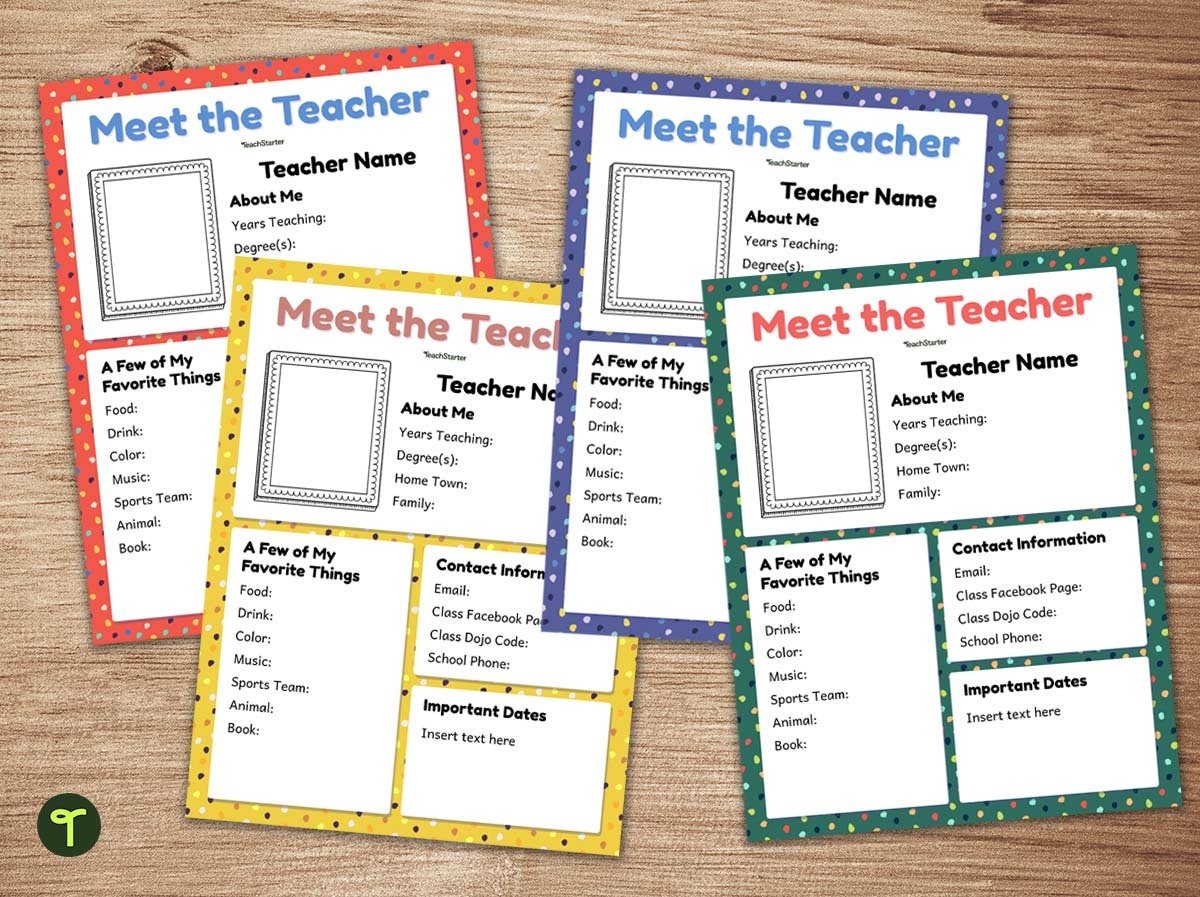 ---
What to Do With Students on Meet the Teacher Night
Some schools invite kiddos to be involved in meet the teacher night, and why not? It can be tough for parents to find a sitter. You may suggest to your administrator that you contact the local Girl Scouts or even the National Honor Society in your high school to provide babysitting, or you may want to roll with it. There's something awfully cute about kids showing off their desks and cubbies to their parents.
Back to School Photo Props
One idea that's sure to be a hit? Set up this easy back-to-school photo booth for parents to snap a shot of their kiddo on their phone!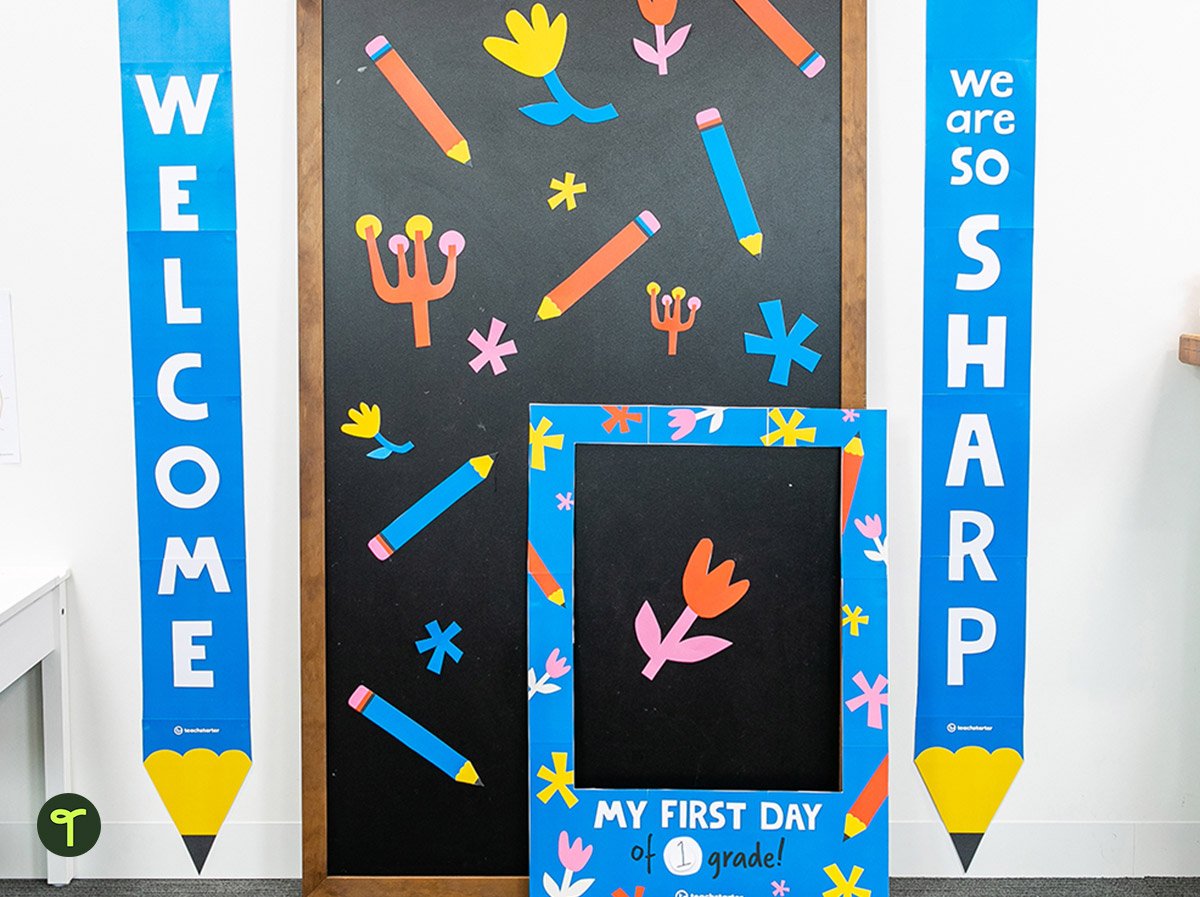 Back to School Search and Find
While you're sharing all the information that parents need to know, your students can be searching and finding school supplies with this fun search and find activity!
School Scavenger Hunt
Showing off the school to their parents is a lot of fun for little kids, and a scavenger hunt adds in an extra bit of fun for the whole family. Print this template to guide them, or edit to make it fit your building!
Set Up a Fun Bulletin Board
There may not be a whole lot of time from the first day of school to the meet the teacher or back to school night, but if you can, setting up a bulletin board with student work gives parents something to peruse while they're waiting for you to transition from one group to another. Your board can be as simple asking your class to draw self portraits!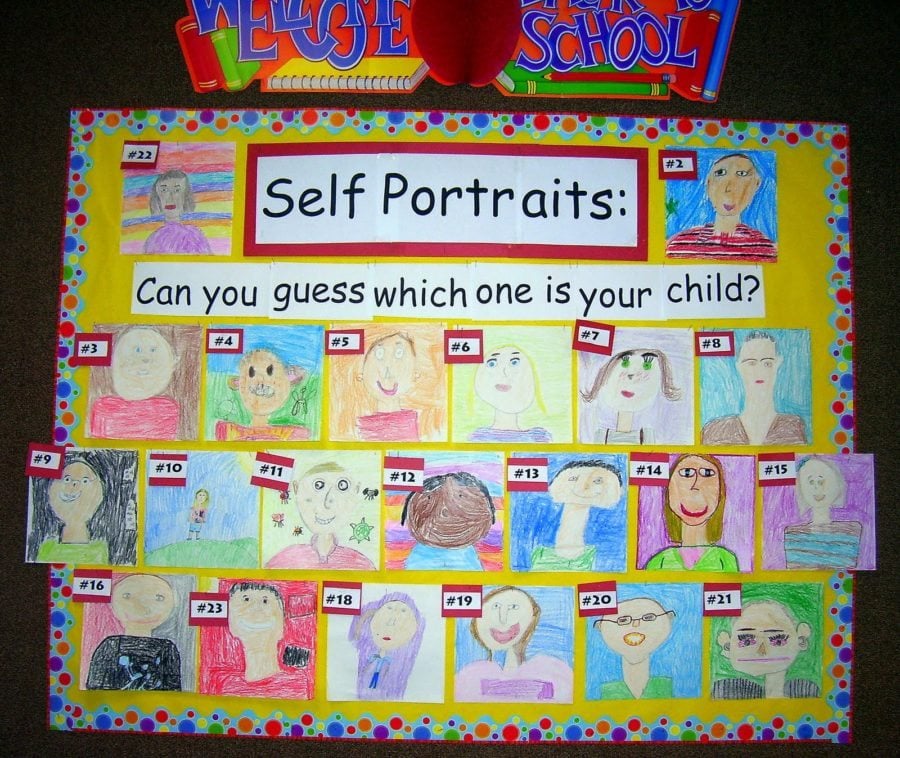 Read a Book
Meet the Teacher Night is a chance to set the tone for the year, and if you have time, reading a story book is a subtle but good way to convey what sort of learning atmosphere their children will be spending their time in.
Some of our favorites:
The Big Orange Splot by Daniel Manus Pinkwater — This book about a man who convinces his neighbors to paint their homes to show off their personalities is a good way to show parents that all of their kids' individual strengths and personalities will be valued in your classroom.
Alma and How She Got Her Name by Juana Martinez Neal — This story of a little girl whose name is mispronounced at school was a "first day of school" must read suggestion, but it's also an important lesson for parents to hear to let them know again that their kids will be respected in your classroom — and to send home the message that bullying will not be tolerated.
What does your meet the teacher night plan look like? Let us know below!
Banner image: Shutterstock / Drazen Zigic