An editable PowerPoint to use during a 'Meet the Teacher' or 'Back-to-School Parent Information' event.
Need a Teacher Introduction PowerPoint?
We've got back-to-school season covered with our first day of school Google Slides  meet the teacher templates. Use this Meet the Teacher Google Slides Presentation to display important back-to-school information during your school's "Meet the Teacher" or "Parent Information" event.
Either set it on a loop to run in the background for parents to read while you are speaking with other parents, or use it in a parent presentation.
The Meet the Teacher Slide presentation includes:
Welcome
About the Teacher
Class Schedule
Supply List
Ways to Volunteer
Wish List
Contact Information
This teacher introduction PowerPoint also includes 3 fully-editable slides for you to include other information specific to your classroom.
Use the drop-down menu to choose between the PowerPoint or Google Slide version.
Before you go, stop by our Teacher Tools collection to find other Powerpoints for teachers!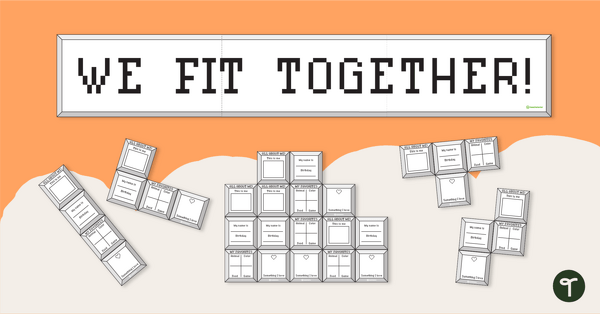 teaching resource
Help your students get to know one another at the start of a new school year with this back-to-school bulletin board.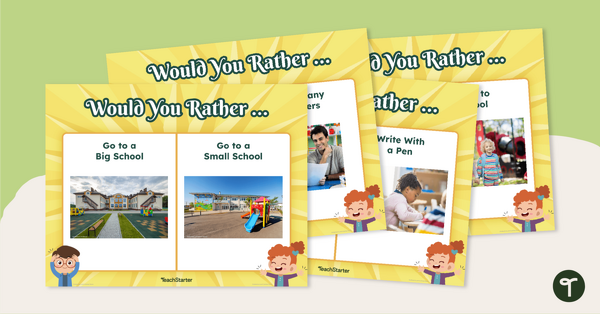 teaching resource
Engage your students in thought-provoking discussions with this set of 16 back-to-school "Would You Rather" questions.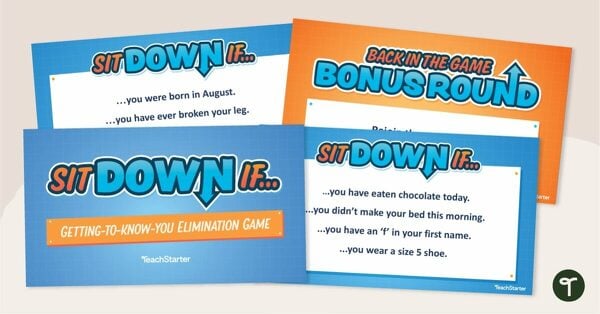 teaching resource
Have your students giggling on day 1 with this getting-to-know-you activity.