Build understanding of Colonial America with a blank 13 colonies map.
Discover Colonial America with a Blank 13 Colonies Map
Explore the geography of Colonial America with our blank maps of the 13 Colonies. Designed with accuracy and artistic detail, these maps provide a fascinating look into how the colonies were laid out against each other.
These maps are perfect to use when teaching the locations of the thirteen original colonies, as this set of maps displays the thirteen colonies and their locations in relation to the other colonies. The original thirteen colonies include Virginia, Maryland, North Carolina, South Carolina, New York, Delaware, Georgia, Rhode Island, Connecticut, Pennsylvania, Massachusetts, New Jersey, and New Hampshire. These printable 13 colony maps make excellent additions to interactive notebooks or can serve as instructional posters or 13 colonies anchor charts in the classroom.
These blank 13 colony maps are available in four easy-to-use formats
Full color, full-page blank map of the 13 colonies

Full color, half-page map of 13 colonies – blank

Black and white, full-page blank map of the 13 colonies

Black and white, half-page map of the colonies blank
A team of dedicated, experienced educators created this resource to support your Geography lessons. 
Easily Prepare This Resource for Your Students
Use the dropdown icon on the Download button to choose the PDF version of your choice.
Print on cardstock for added durability and longevity.
Don't stop there! We've got more activities and resources to accompany your 13 colonies map blank.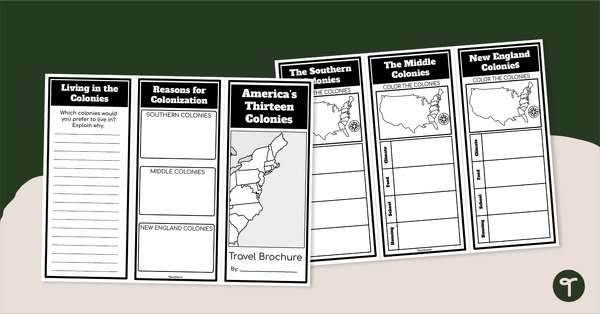 teaching resource
Provide your students a 13 colonies project to end your unit on American colonization.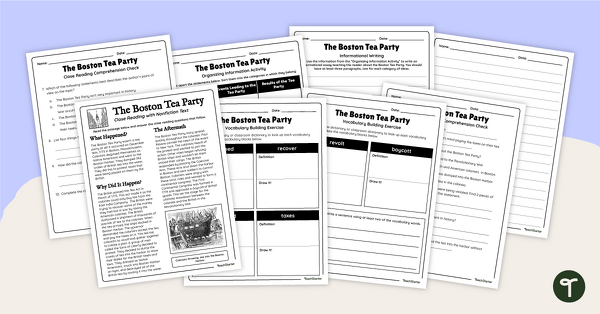 teaching resource
Enhance your students' close reading strategies, vocabulary, and writing skills with a Boston Tea Party reading passage and accompanying activities.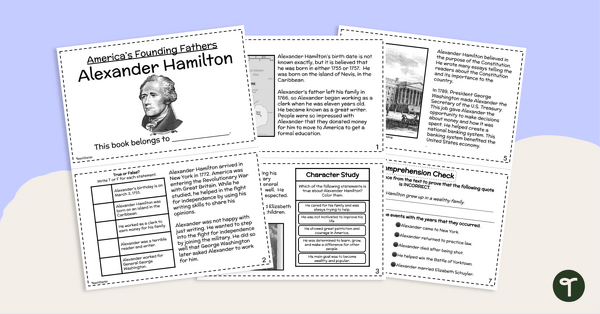 teaching resource
A mini-book about a Founding Father is the perfect tool for your students to use when learning about Alexander Hamilton.