Print a beautiful fall word wall display with a free autumn word wall printable.
Pick a Pack of Autumn Words With a Free Fall Word Wall!
Inspire students to expand their understanding of the fall season with new fall vocabulary words for your word wall!
Print out these Fall Word Wall Vocabulary cards, and stick them up around your room to immerse your students in the content-specific vocabulary of the season.
Fall vocabulary words on this list include: abundant, amber, Fall, breezy, bright, brilliant, brisk, changing, and more!
What Else Can You Do With This Fall Word Wall? 
Our Fall word wall includes words that will be immediately recognizable to students as well as some words designed to stretch your student's language skills and vocabulary.
Check out all the ways you can present these words to your students during your English Language Arts lessons:
🍂 Daily Oral Language and spelling word of the week exercises
🍂 Counting syllables
🍂 Recognizing parts of speech (noun types, verbs, adjectives, compound words)
🍂 Creative writing activities
🍂 Alphabetical ordering
🍂 Vocabulary games
You can use your word wall before, during, and after reading with your whole class, small groups, or individualized instruction.
---
Don't stop there! We've got more activities to shorten your lesson planning time and bring fall into the classroom: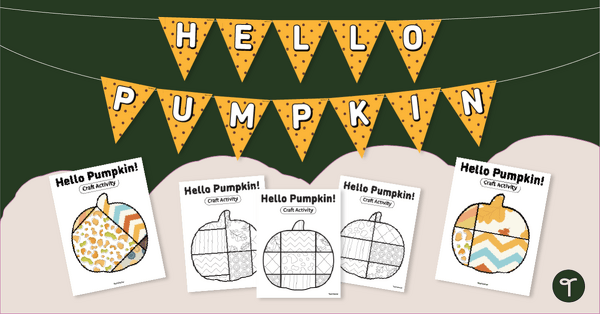 teaching resource
Celebrate the coming of Autumn with a fall bulletin board display and an art activity.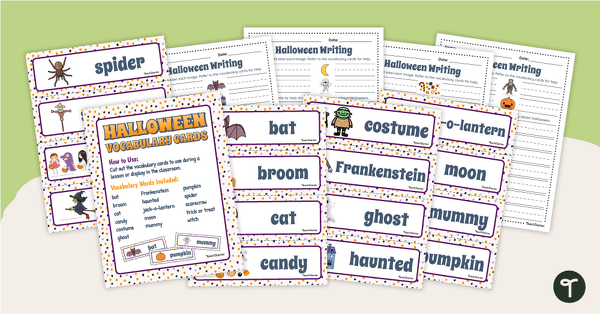 teaching resource
Stretch your students' vocabulary and writing skills with a devilishly-delightful Halloween Vocabulary and Writing Center.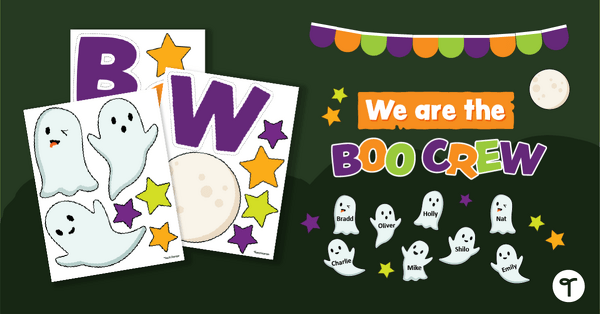 teaching resource
Win that schoolwide door-decorating contest with a spectacularly spooky "Boo Crew" door display for Halloween.