A template for students to write ways they can be eco-friendly.
Earth Day is a great opportunity to discuss with your students how they can be environmentally friendly, both at school and at home.
You can use this template as a brainstorming activity with your whole class. Your students can then create posters to display around the school to encourage everyone to be kind to the planet! 🌎 You could also combine Earth Day with National Poetry Month and use this as a poetry prompt!
A digital version is available to use for your online students – use the drop-down menu to choose the Google Slides download!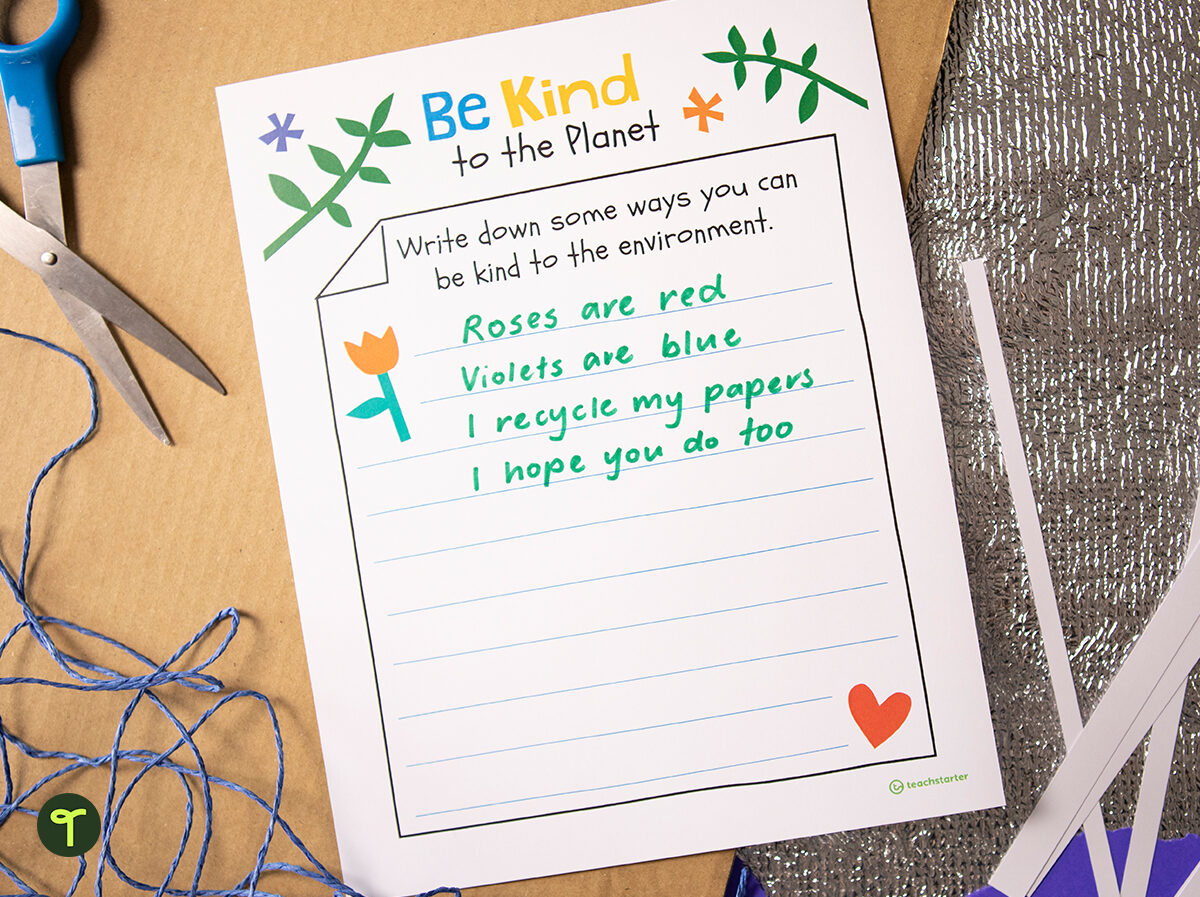 Bring that eco-friendly attitude directly to your classroom with our Energy-Saving Posters! These can be displayed around your room to remind students of simple ways they can save energy.
[resource:4631170] [resource:4631627]