Help your students organize their thoughts about their biography subject.
Highlight History's Biggest Influences with a Biography Brochure
Introduce your students to nonfiction through biographies! They'll discover people from the past and present who have made a difference in our world, finding inspiration in the stories they tell. 
Print this 1-page biography template front to back to create an informative writing brochure introducing your students to their subject. Students will go through each section and list the following information about their biography subject:
Early Life

Adult Life

Interesting Facts

Achievements

Famous Quotes
Have your students research historical figures such as Martin Luther King, Jr., Marie Curie, Maya Angelou, Shirley Chisholm, Jesse Owens, Franklin D. Roosevelt, and other figures who have impacted our society! 
Through completing this activity, students demonstrate their ability to develop a topic, gather relevant information, and paraphrase the information avoiding plagiarism.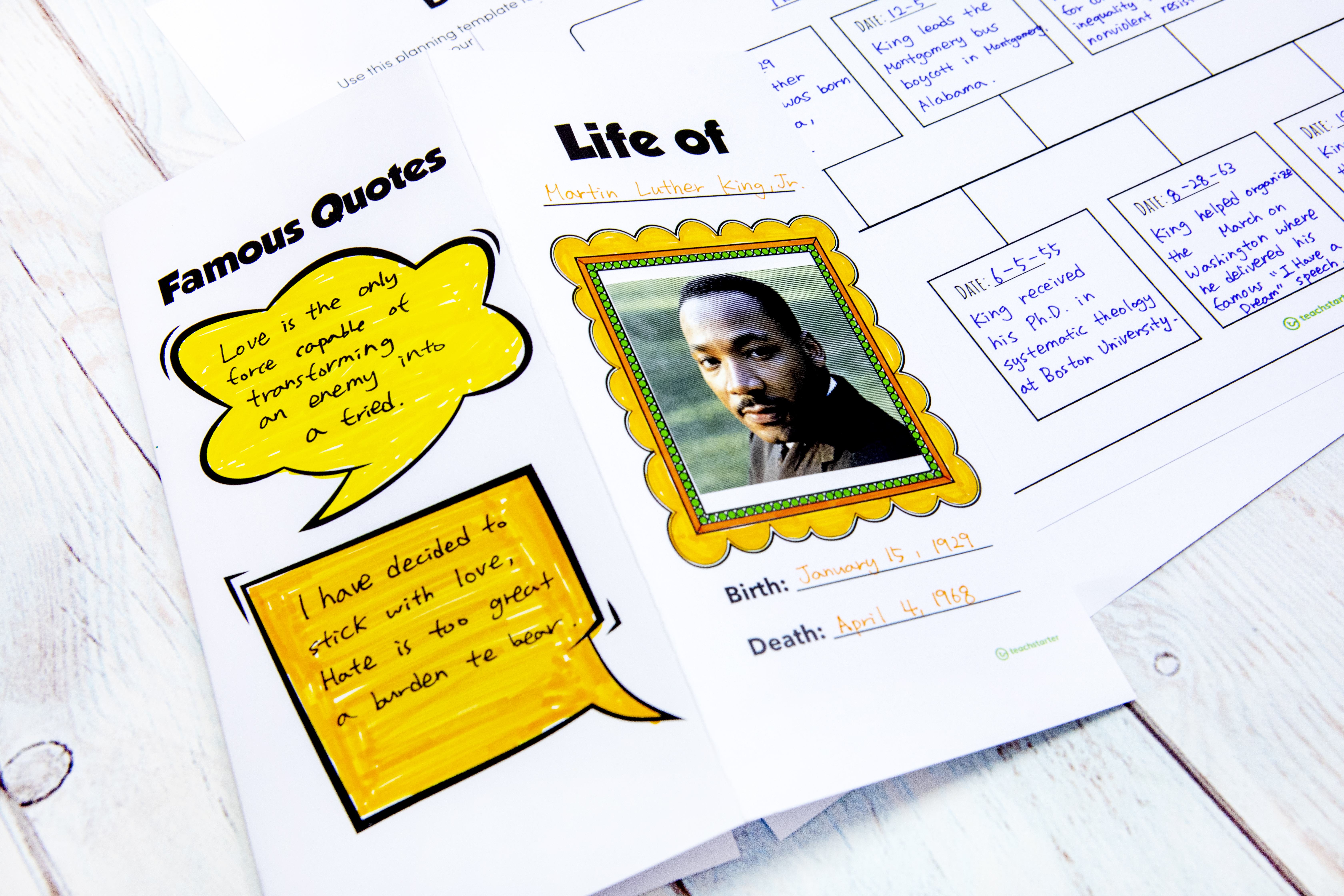 Scaffolding + Extension Tips 
In addition to individual student work time, use this English Language Arts activity as an in-class or homework assignment for:
Additionally, students who need more support with these concepts would benefit from completing this worksheet in a 1:1 setting or guided writing group. 
Hang your students' completed brochures on your classroom bulletin board!
Before You Download
Please note this resource will download as a black and white PDF. 
NEXT: 9 Wrap Up Activities for Lesson Closure That Work Like a Charm
---
Don't stop there! Your biography writing lesson plan wouldn't be complete without these activities and teaching resources too: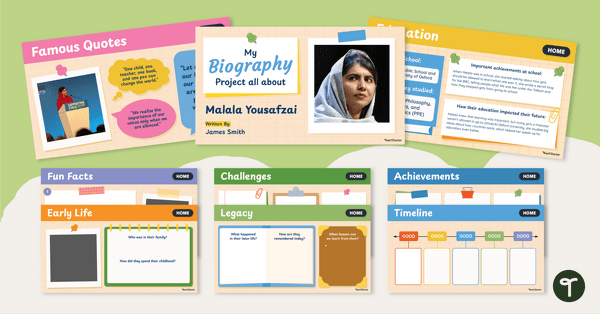 teaching resource
Use this PowerPoint template for students to author a researched-based biography on a historical figure.
teaching resource
Give students a jumpstart on writing about people with 24 sentence starters.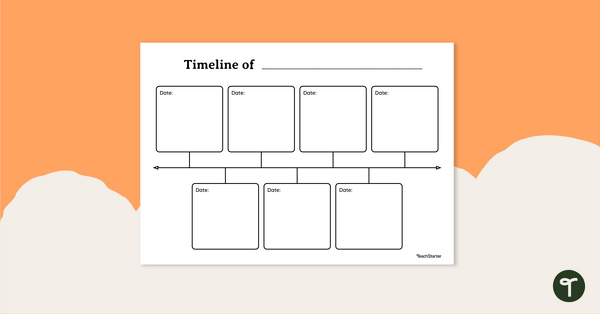 teaching resource
Use this multipurpose timeline template for a variety of assignments, projects, and more!