Research and create an interactive biography for a historical figure.
Make Biography Research Painless
Biography writing doesn't have to be a daunting task. 
In fact, it can be—dare we say it?—FUN!     
With this 2-page template, your students will use the planning page to research topics like personality traits, famous quotes, and fun facts and use them to create a 3D profile cube. They then cut out the template, assemble it, and present their pop-up biography to the class.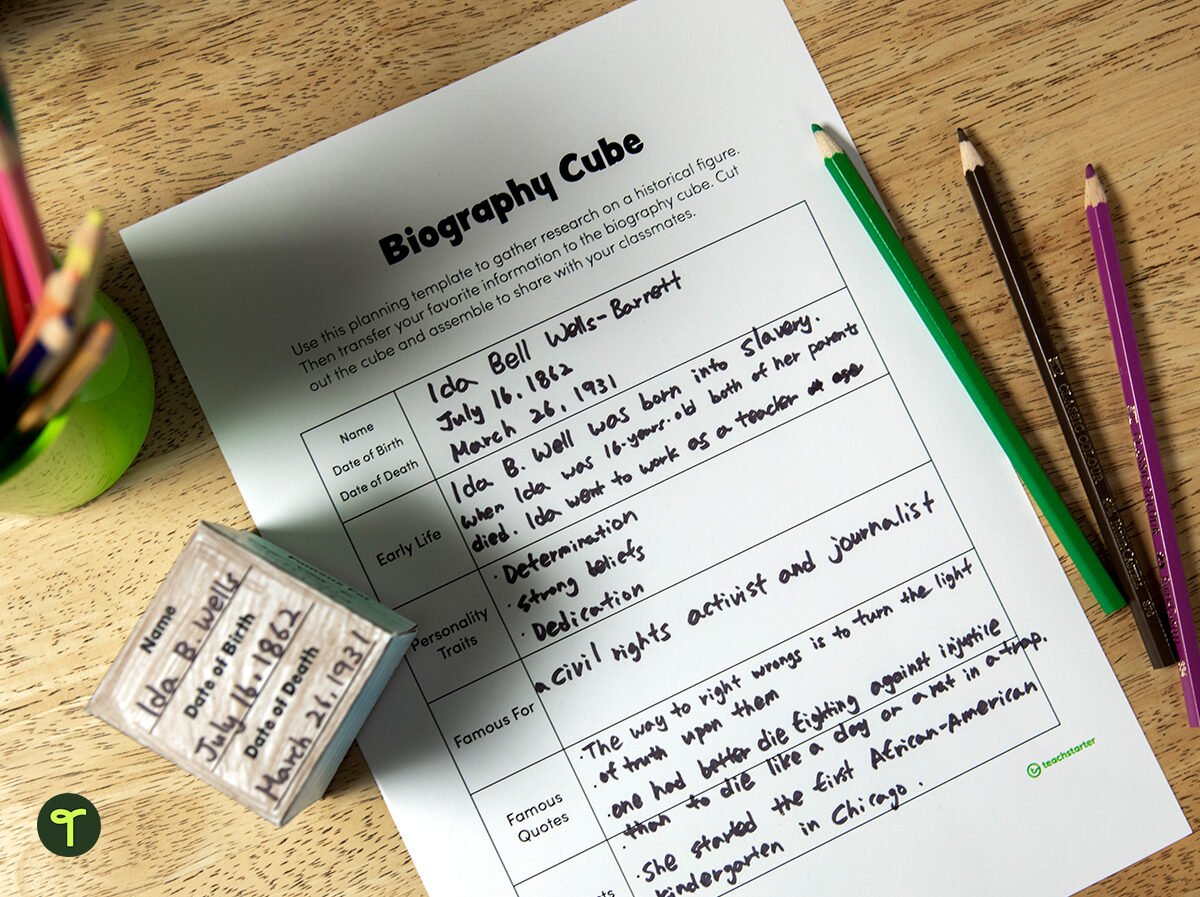 Scaffolding + Extension Tips 
In addition to individual student work time, use this English Language Arts activity as an in-class or homework assignment for:
Additionally, students who need more support with these concepts would benefit from completing this worksheet in a 1:1 setting or guided writing group. 
How to Prepare This Resource
Please note this resource downloads as a black and white PDF. 
Additionally, project the worksheet onto a screen and work through it as a class by having students record their answers in their notebooks.
NEXT: Meaningful Black History Month Activities for Kids
---
Don't stop there! We've got more writing activities to make your ELA lessons fun and engaging: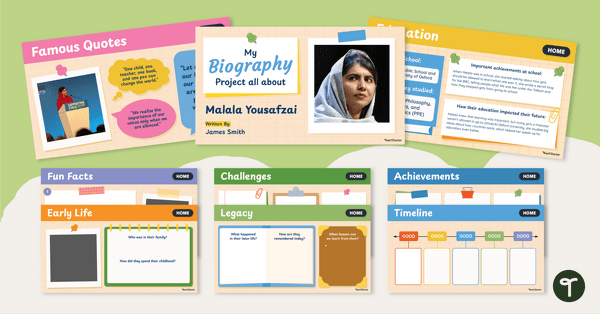 teaching resource
Use this PowerPoint template for students to author a researched-based biography on a historical figure.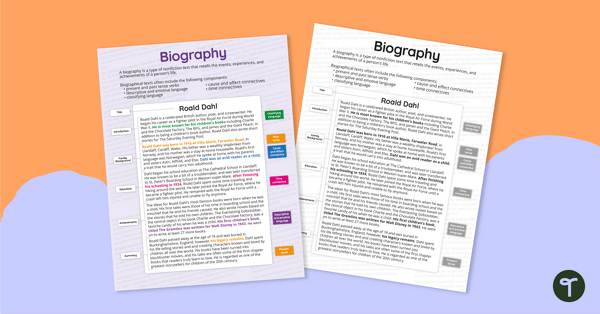 teaching resource
Use this biographical writing poster with annotations to help your students understand how to write an engaging biography.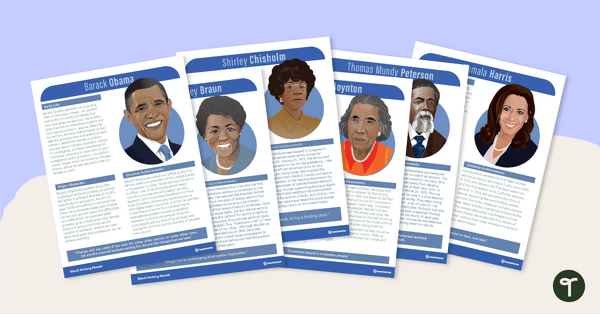 teaching resource
Introduce your students to revered Black icons and the impacts their contributions have made to American history.