Research and create an interactive biography for a historical figure.
Make Biography Research Painless
Biography writing doesn't have to be a daunting task. 
In fact, it can be—dare we say it?—FUN!     
With this 2-page template, your students will use the planning page to research topics like personality traits, famous quotes, and fun facts and use them to create a 3D profile cube. They then cut out the template, assemble it, and present their pop-up biography to the class.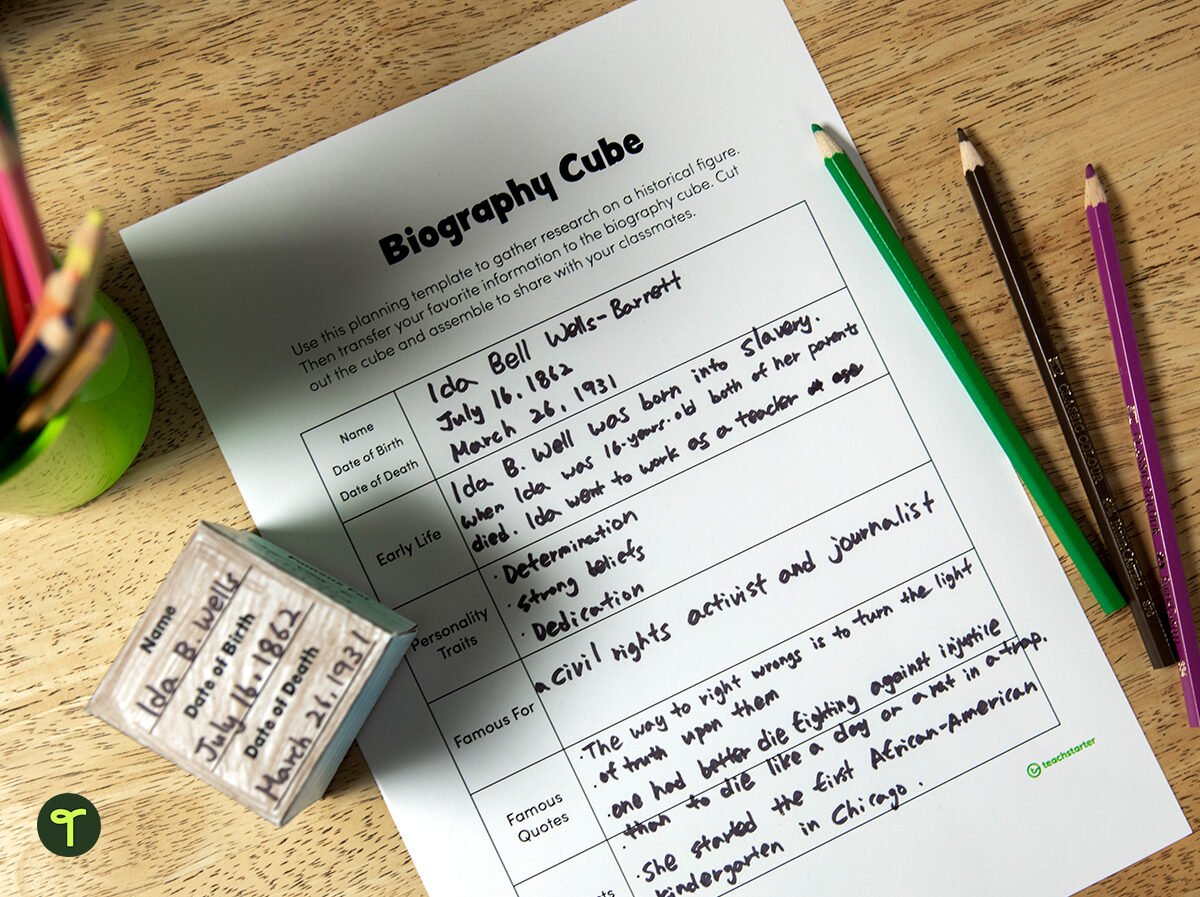 Scaffolding + Extension Tips 
In addition to individual student work time, use this English Language Arts activity as an in-class or homework assignment for:
Additionally, students who need more support with these concepts would benefit from completing this worksheet in a 1:1 setting or guided writing group. 
How to Prepare This Resource
Please note this resource downloads as a black and white PDF. 
Additionally, project the worksheet onto a screen and work through it as a class by having students record their answers in their notebooks.
NEXT: Meaningful Black History Month Activities for Kids
---
Don't stop there! We've got more writing activities to make your ELA lessons fun and engaging:
[resource:4725811]   [resource:4404805]   [resource:4113402]