By the time Black History Month was officially recognized by President Gerald Ford in 1976, the man responsible for its creation had been gone for more than a quarter of a century. Each February, however, kids in elementary schools around the US live out the legacy of Carter G. Woodson. If you're looking for Black History Month activities for kids to use in the classroom this month or ways to discuss Black history throughout the school year, we've put together some options for your classroom, plus ways to include this year's theme.
What's the History of Black History Month?
Known as the father of Black History Month, Woodson was a historian and author whose establishment of Negro History week in 1926 paved the way for the federal declaration of February as Black History Month some 50 years later. The founder of the Association for the Study of African-American Life and History (ASALH) which today determines the theme for each Black History Month, Woodsen never meant for study of Black history to be limited to just a week — or even just a month.
Woodsen's work until his death in 1950 and the work of the ASALH since has been to promote the "year-round and year-after-year study of African American history."
What Is the Theme for Black History Month 2022?
Each year, the ASALH chooses the theme for Black History Month. In 2022, that theme is Black Health and Wellness, offering teachers chances to talk about the impacts Black Americans have had on medicine, including (but not limited to):
Black History Month Activities for Kids
Looking for specific activities for your classroom? From read-alongs and PowerPoints about Black history to biography projects about Black Americans, here are a range of Black History Month activities for kids that can be done with children from pre-K on up through the upper years of elementary school.
Take a Virtual Field Trip
Visit the Slavery and Making of America Museum, a virtual museum created with donations from a number of members of the Association of African-American Museums. The free "field trip" includes resources for kids to make their own virtual museum exhibits.
Or head to the New York Public Library — virtually of course — where exhibits from the Schomburg Center for Research in Black Culture in Harlem are free to browse and introduce kids to historic figures from Nat Turner to Emmett Till.
See more Virtual Field Trips that are free for your class.
Host an African American Read-In Event
Join schools around the US on February 3 by reading books and texts written by Black authors in the classroom. Find out more from the National Council of Teachers of English which offers a free toolkit for teachers to get involved plus books to add to your classroom library to ensure kids are reading Black authors and seeing Black characters in their books throughout the year.
Pocket Chart Cards
Print our free pocket chart cards, and display them for an interactive read-aloud during Black History Month, or have students glue them in their reading journals to read aloud to an adult at home.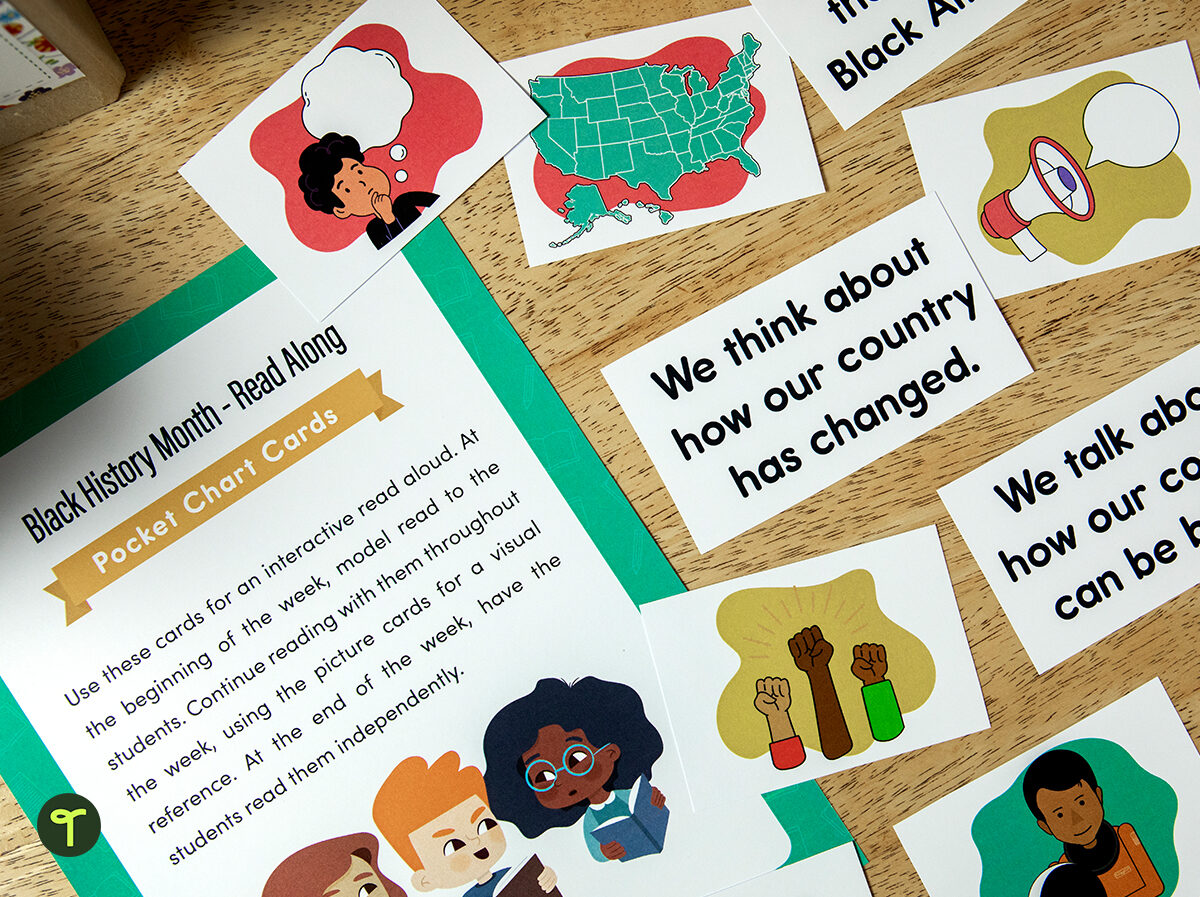 Rosa Parks Timeline
This activity can be used during Black History Month or throughout the year. Focused on Rosa Parks' life, this cut and paste template can be used when teaching about timelines or when teaching about Parks herself and her impact on the Civil Rights movement. This Rosa Parks PowerPoint is another way to teach kids about Parks and her contributions to American history.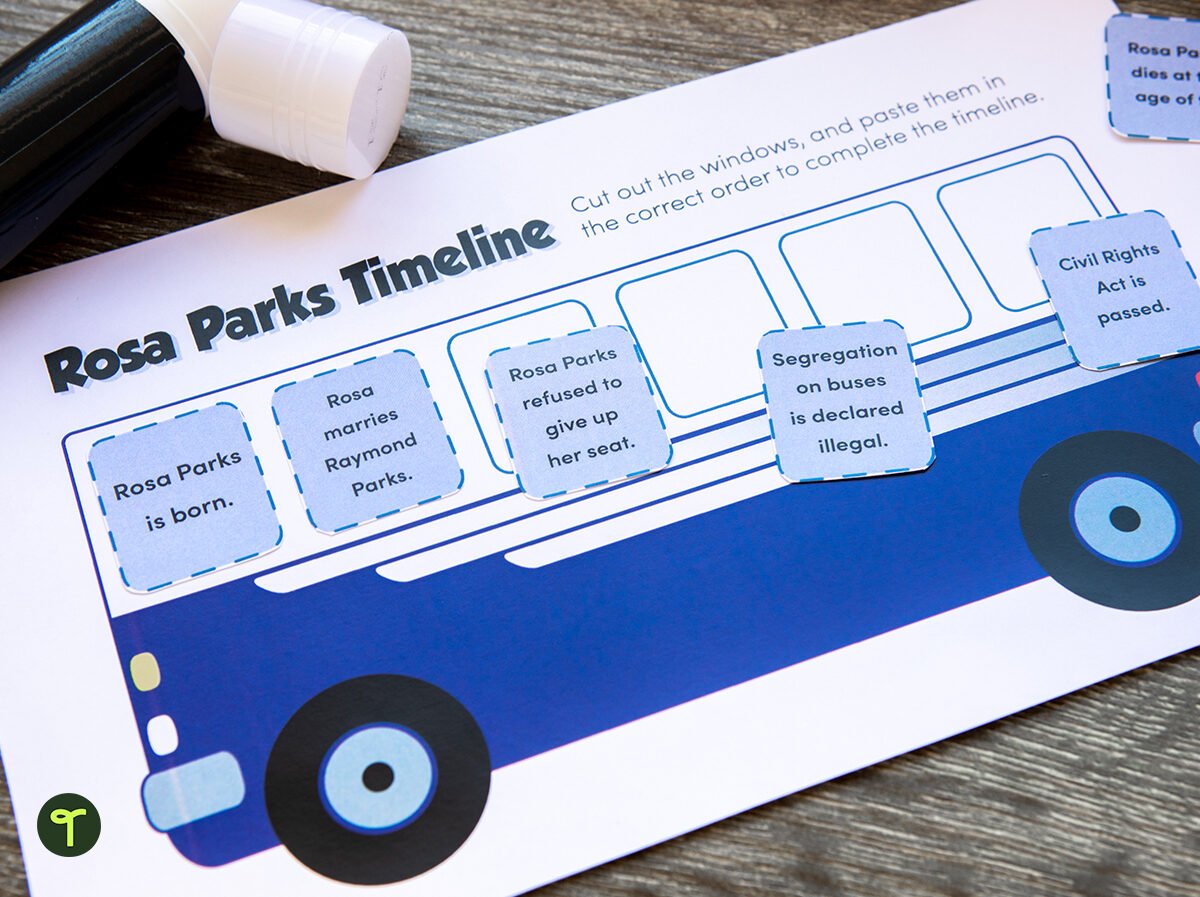 Play Guess Who
Do you have an old Guess Who game sitting in your classroom? We love hacking the gameboard to help kids learn CVC words, shapes, and more, but they're also a great way to help kids learn more about important people in American history.
Replace the game cards with photos of famous Black Americans (you can use this editable template), and have students narrow down the person on their opponent's card by asking yes or no questions related to when that person lived, what their job was, and more.
Comprehension Worksheets
It doesn't have to be Black History Month for your comprehension worksheets to be inclusive and show representation of important Black Americans. Chose from profiles of former President Barack Obama, Amelia Boynton, and more.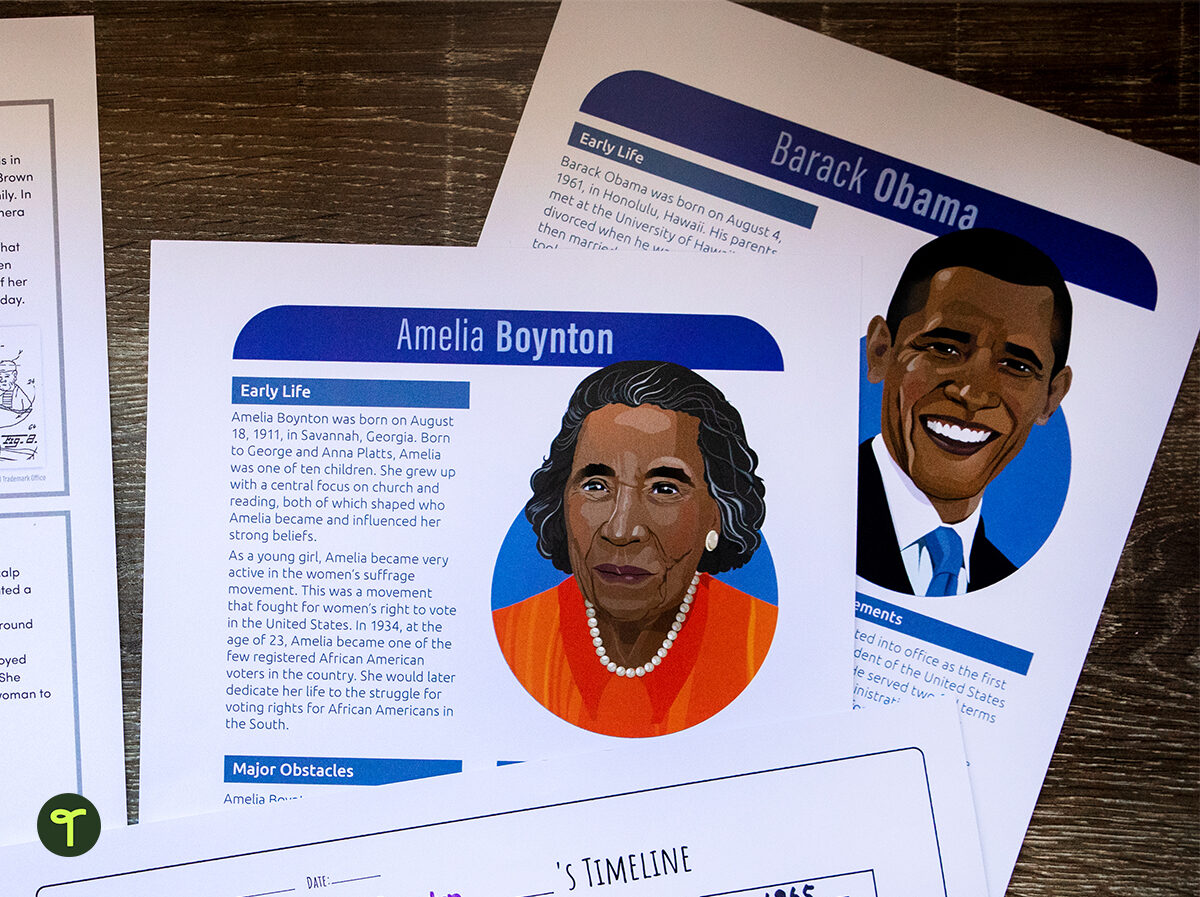 Black History Biographies
When you're assigning biography projects during Black History Month or any other time of the school year, make sure your list of historical figures that students can choose to study is diverse and includes Black Americans, as well as other important people of color. This free biography cube template is a fun way to highlight some of the information they've gathered on their chosen figure.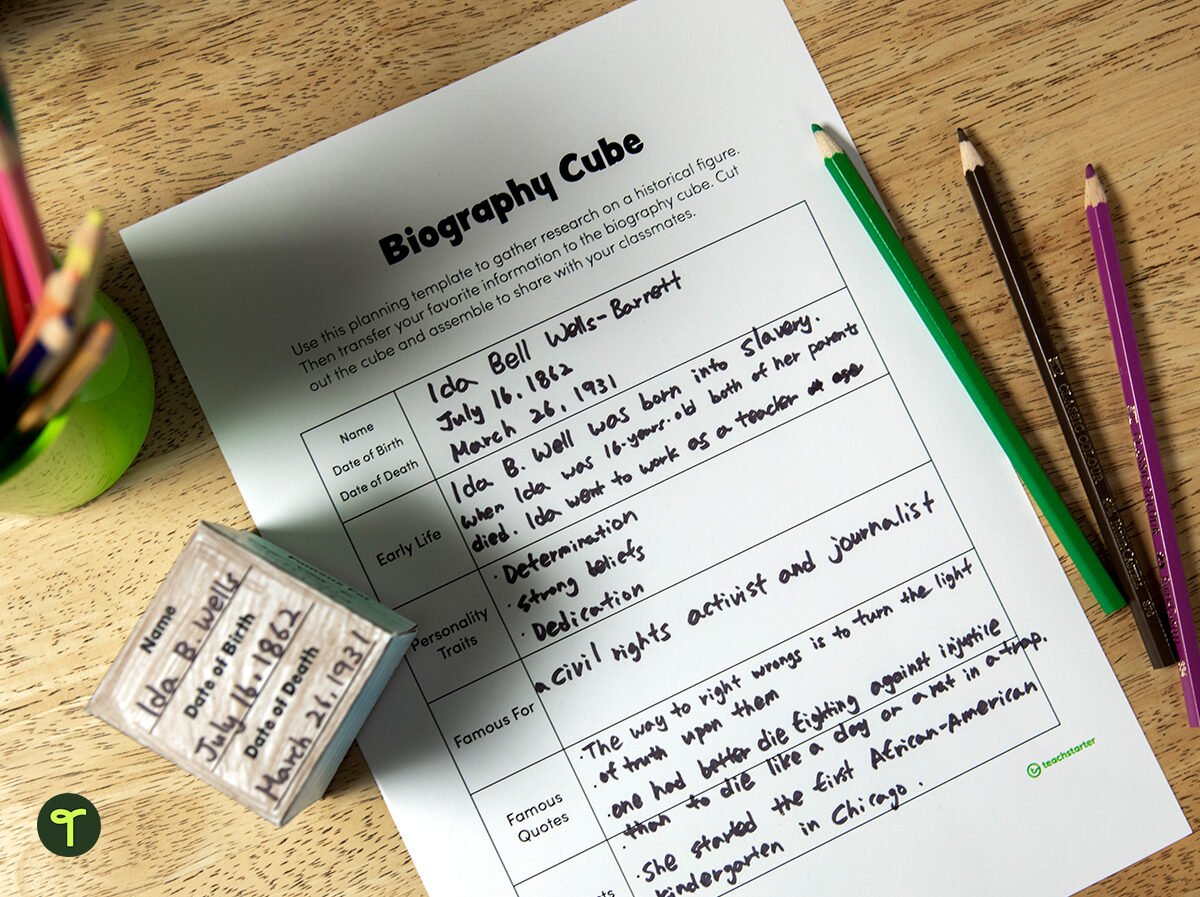 ---
Read Books With Black Protagonists
Does your classroom library reflect the faces of the children in your classroom and the people in your community? These powerful books are perfect to use in the classroom to celebrate Black authors and Black stories.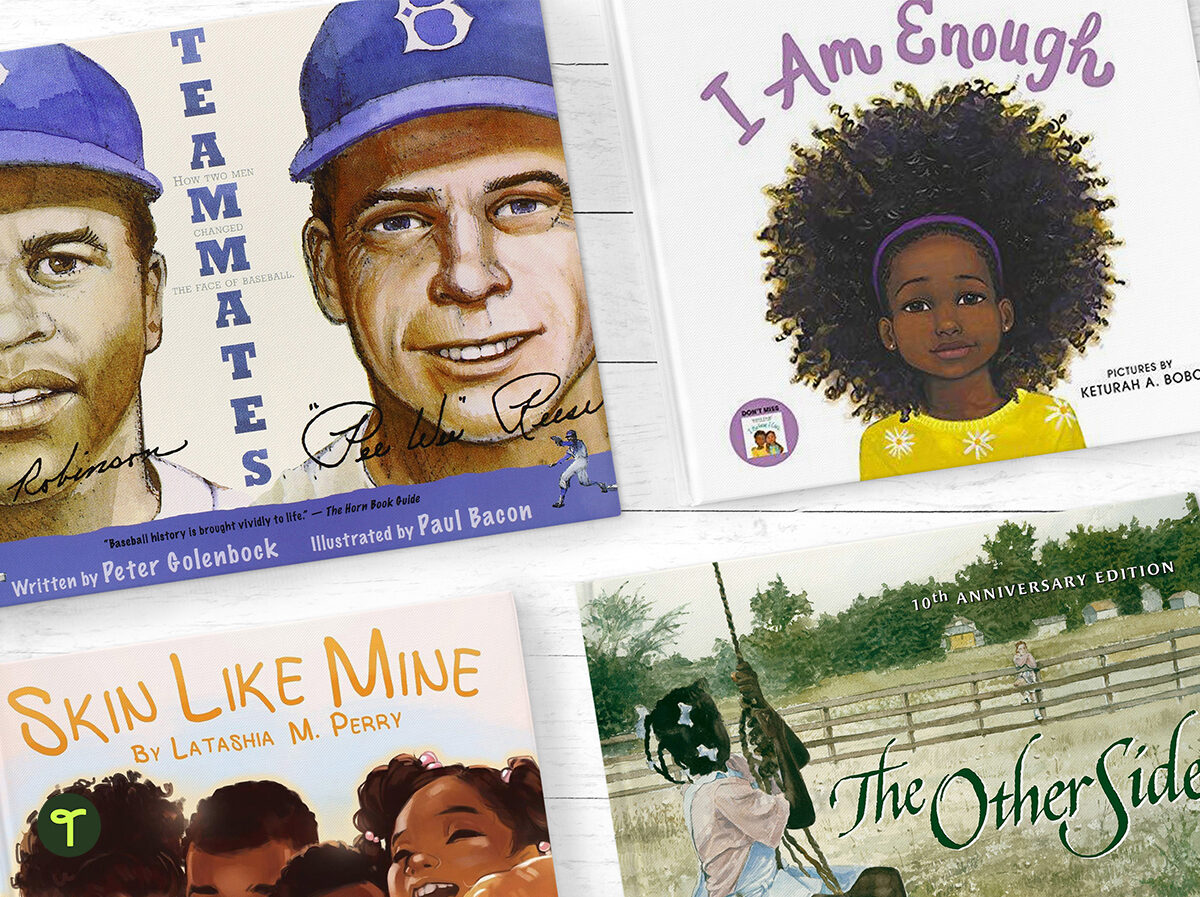 For more books to add to your library, check out Marley Dias' expansive list of 1,000 Black Girl Books featuring Black girls front and center. Dias was just 11 when she created the  #1000BlackGirlBooks drive, collecting books for schools while also bringing attention to the importance of including Black girls in literature and the lack of diversity in children's books.
Consider using Dias' story and her book Marley Dias Gets It Done as a prompt for your young writers. What lesson did they learn from Marley? What is something they can do in their own communities to be like her?
---
Everyone Belongs Flip Book
Use the Everyone Belongs Vocabulary Flip Book template with your students to discuss vocabulary associated with diversity and equality.
This works nicely during Black History Month and is something your students can refer back to throughout the year. The vocabulary explored includes compassion, inclusiveness, respect, empathy, care, diversity, culture, belonging, unity, and equality.
---
Black History Month Craft Activities
Some students learn and express themselves better artistically. Having a craft activity to incorporate into your Black History Month activities is a fantastic way to reflect on learning with your students. You also have the added bonus of creating a meaningful display in the classroom.
Alternatively, those students doing remote learning can hang up their finished art in their homes and discuss the meaning behind these crafts with their families.
Diversity Heart Activity
Art teacher Cassie Stephens (@cassie_stephenz) shared this heartwarming diversity activity back in June 2020. She wanted to help her students see that all people are worthy of kindness, acceptance, empathy, and love.
Show your students the video in this blog for the steps of this craft activity – Creating an Inclusive Classroom | Diversity Heart Art Activity.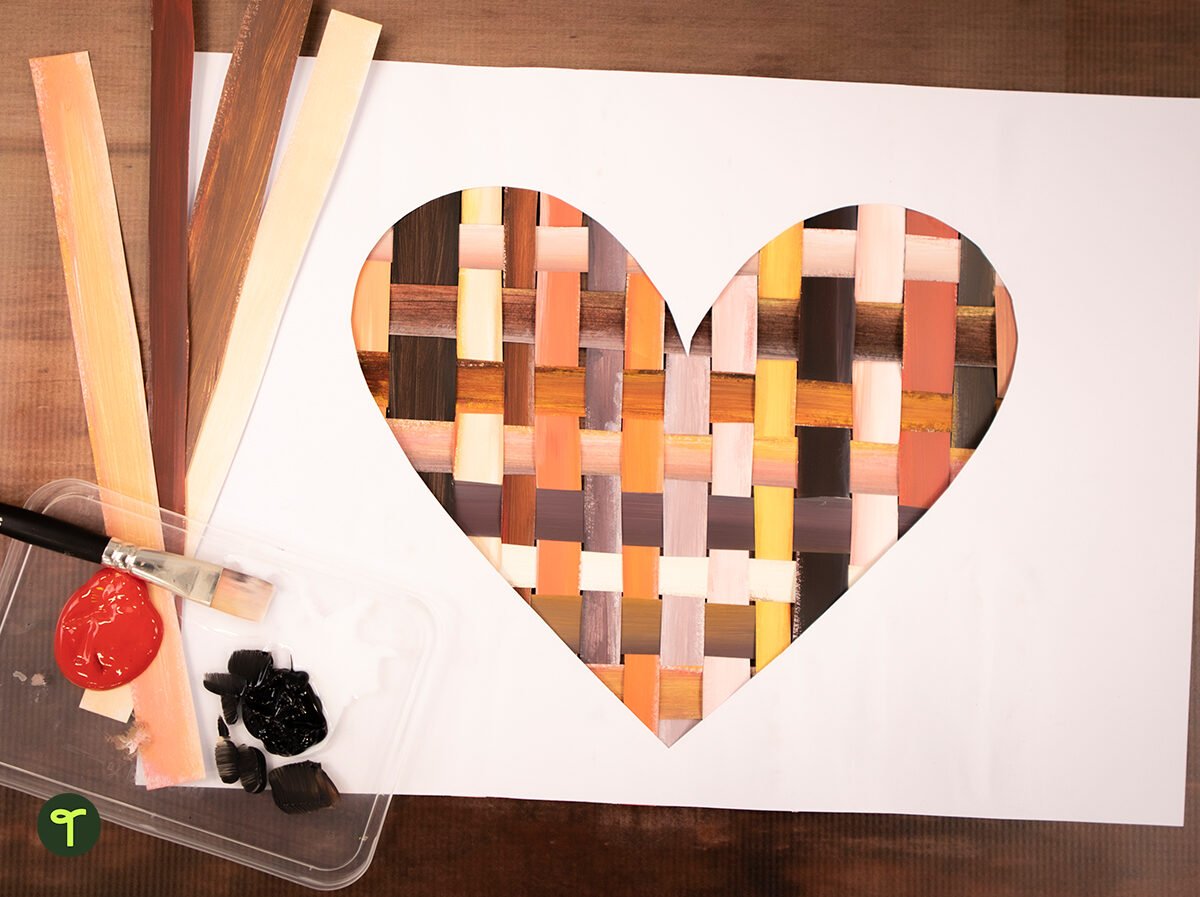 Everyone Belongs Hand Activity (FREE Download)
Use our free Diversity Craft Templates to create a visual representation of your class and for students to write down their hopes and dreams for the world.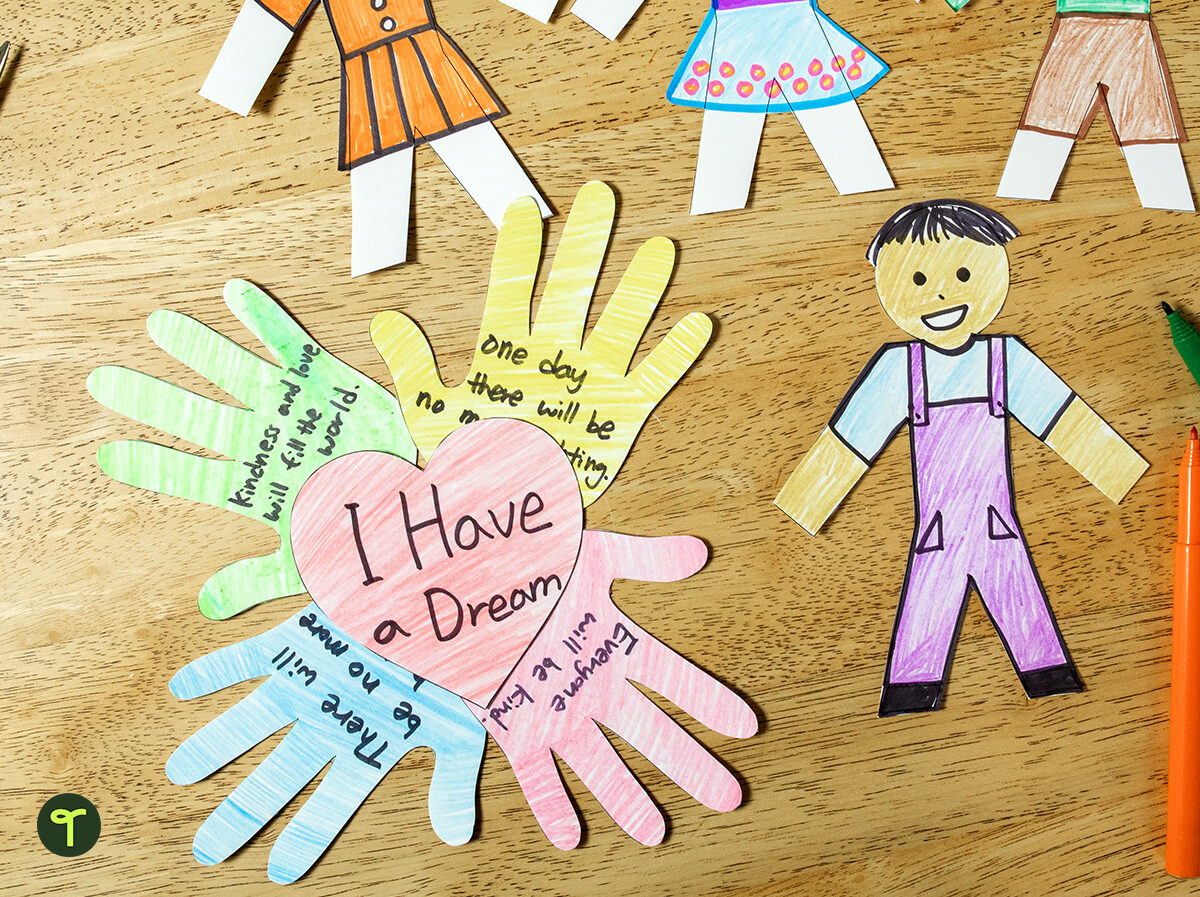 Don't forget to share your students' work, and tag us on Instagram at @teachstarter_us!