A set of printable bulletin board letters and numbers to use when decorating your classroom.
Printable Letter Stencils
Decorating your classroom can quickly become overwhelming. Sometimes, you just need something to make it just a bit easier. Use this set of stencils on your bulletin boards, interactive whiteboards, or even as a craft for your students!
Trace them – decorate them – use them however you like! Print these on cardstock to make them last longer.
Classroom Decorations
Check out some of our other resources that you can use to help decorate your classroom!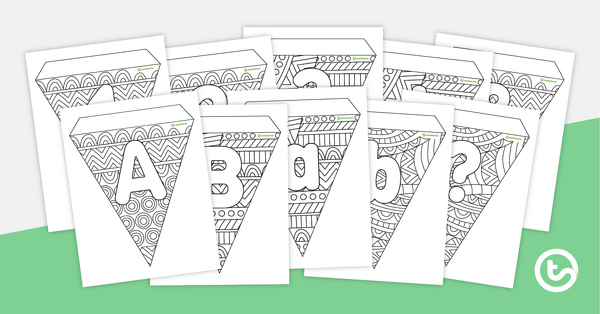 teaching resource
A pennant banner with a mindfulness pattern to create banners or titles for displays.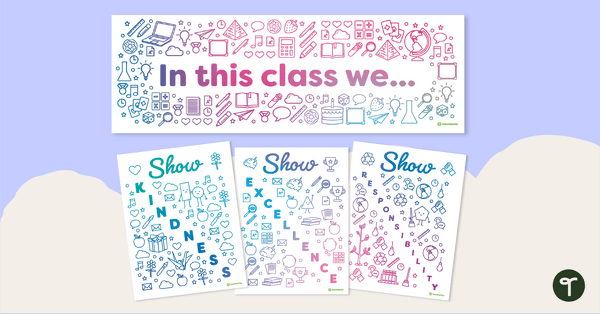 teaching resource
Display three of the most important classroom expectations with this set of posters.
teaching resource
A set of posters to use as placeholders for student work at the beginning of the school year.