Print free student behavior discussion cards to encourage your class to think about what a positive learning environment looks like, sounds like, and feels like.
Bring Out Students' Thoughts on Classroom Behavior
Are you creating a student-led classroom contract this year? Or are you just looking to engage your classroom in a discussion about student behavior as you work to build a more positive classroom environment? You've found the perfect resource for both!
These teacher-created discussion cards for students are available in an easy-to-use printable PDF format, so you can print off as many card packs as you need for a whole class discussion or small group activity.
Each discussion card pack contains:
10 discussion cards
2 blank cards for you to add your own prompts or for students to fill in during a brainstorming session
Covering common behavior themes from classroom safety to respecting peers to learning to work together, each card prompts students to discuss what these behaviors look, sound and feel like.
Setting Up a Classroom Behavior Discussion Activity
Are you looking to use this teacher resource as a back-to-school activity or small group activity for students to refresh their understanding of appropriate behavior after a long break? Here are a few tips from our teacher team to get the most out of your resource!
Break students out into groups of no more than 3 to 5 students.
Instruct each group to place the cards in a pile at the center of their table, then take turns selecting one card at a time. The person who selects the card should read the scenario or question out loud.
Encourage each student in the group to take turns sharing their thoughts and personal experiences related to the behavior presented on the card.
Prompt your students to discuss the impact of the behavior on themselves and others and brainstorm possible solutions or strategies for addressing the behavior in a positive way.
After the time for your group activity has passed, bring students back together as a class and ask a representative of each group to share one or two key insights or ideas that came out of their discussion.
How to Access Your Student Behavior Cards
This resource is available in both color and black-and-white formats. Use the drop-down menu on the green Download button to choose the right format for your classroom.
Explore More Student Behavior Resources
Looking for more ways to encourage students to reflect on what appropriate behavior looks like in the classroom? Explore more of our teacher team's favorite behavior management resources!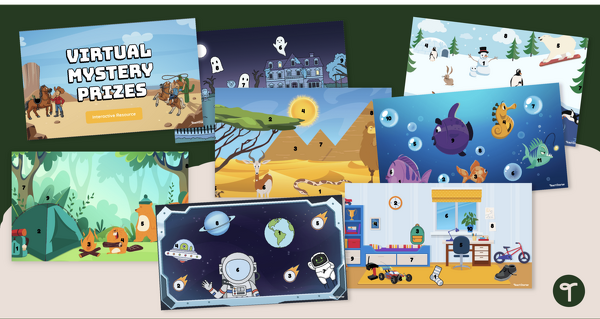 teaching resource
Reward your students with special surprises by using our interactive behavior reward picker!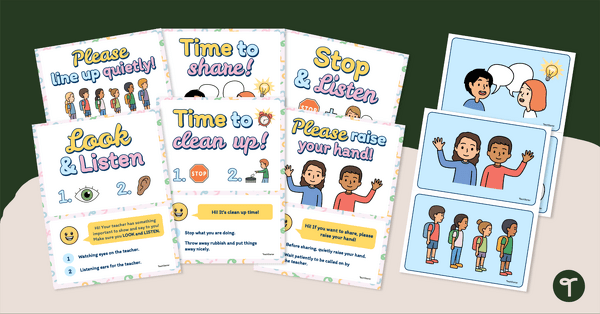 teaching resource
Set clear expectations with a visual classroom expectations poster for the classroom.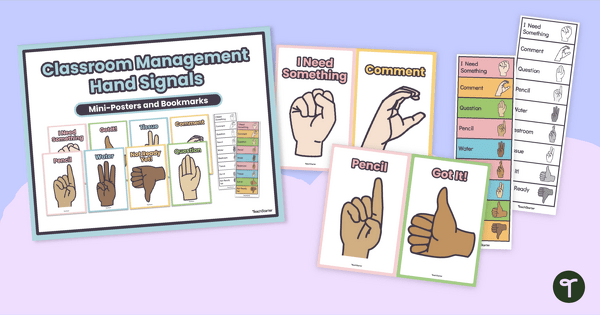 teaching resource
Strengthen classroom management and reduce classroom interruptions with miniature hand signal posters and bookmarks.