Practice identifying shapes and colors with this one-page worksheet.
Use this worksheet for pre-K through first-grade students to practice identifying 2D shapes and color names in the days leading up to Easter.
Students read the color associated with each shape contained within the egg, then use crayons or markers to fill all the shapes in the Easter egg according to the instructions.
Shapes include:
triangles
circles
rectangles
squares.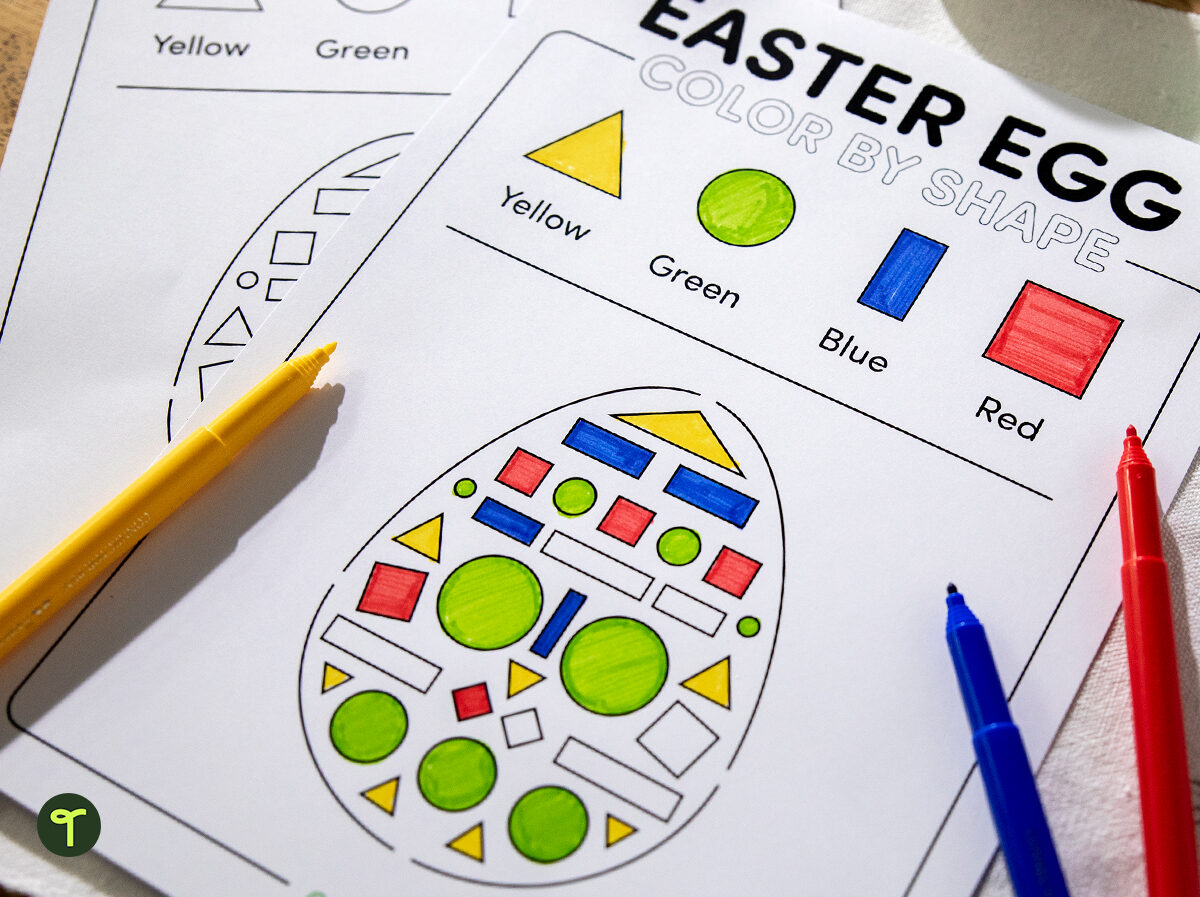 This coloring worksheet is great to use as a math center activity in the primary grades or as an educational activity for your early finishers.
Expand Use of This 2D Shape Activity
Make it re-usable by adding protective dry-erase sleeves so students can use dry-erase markers to complete the activity.
After students complete their work, hand out safety scissors for students to cut out their eggs to hang in the classroom as a spring or Easter display.
---
Expand your 2D shape activities with more classroom-ready resources!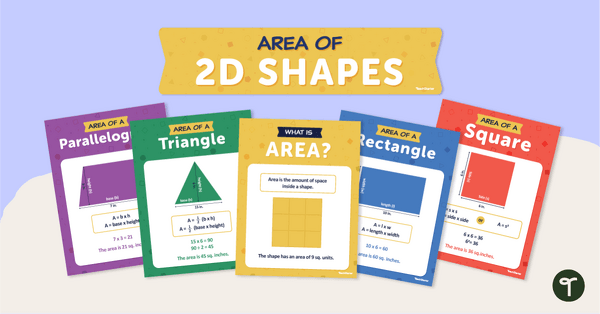 teaching resource
Use this set of posters to teach how to find the area of 2D shapes.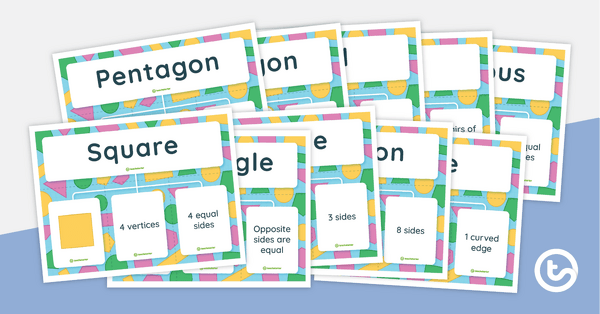 teaching resource
A set of puzzles that match up 2-D shapes and their properties.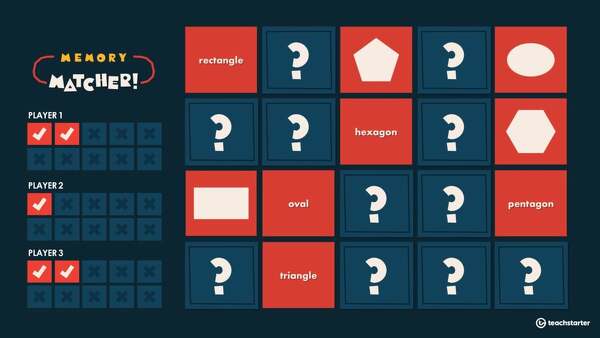 teaching resource
An interactive memory match-up game where students recall the names of shapes.