Remind students of the different decoding strategies they can use when reading with this poster set.
Decoding Strategy Posters for Kids
Students need specific decoding strategies when they are learning to read. Explicitly teaching and practicing each strategy with your students helps build reading fluency and stamina.
The poster set includes the following strategies:
Eagle Eye — Look at the pictures to help you read the words.
Stretchy Snake — Sound out the letters of the word. Then blend them together.
Lips the Fish — Use your lips to make the first sound.
Skippy Frog — Hop over a word you are not sure of, and then leap back.
Chunky Monkey — Look for chunks that make sounds you know.
Flippy Dolphin — Change the vowel sound to be long or short.
Trying Lion — Try again. Reread the sentence.
How to Make the Most of Your Decoding Strategies Poster Set
Print the posters and create a bulletin board display for students to reference when decoding unfamiliar words and texts.
Print the posters, slip them into a clear sleeve, and use them in your guided reading groups to teach each strategy.
Print 2 to a page on cardstock, cut, and place on a binder ring. Place these in your reading center for students to reference during independent reading.
We've also come up with bonus ways to turn posters into interactive tools that really make your lessons stick!
🖍️ Turn this poster into a coloring page by printing it in black and white.
📂 Place copies in students' homework folders for reference.
💻 Provide posters as digital resources for virtual students.
🧠 Test students' memories by showing them the poster, then hiding it and having them tell you what they remember.
✅ Incorporate posters into your lesson wrap-up: students write on a sticky note what they learned from the lesson and place it on the poster.
Before You Download
This resource prints as a PDF. Please use the dropdown menu to choose between the full-color, low-color, or black and white version.
---
Spend more time lesson-doing and less time lesson-planning when you grab these activities and teaching resources too!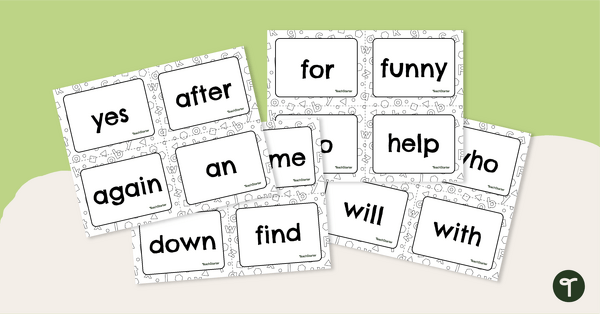 teaching resource
Practice the first 100 Dolch Sight Words with a deck of sight word flash cards.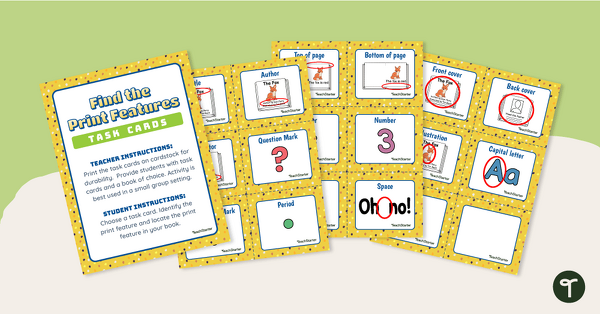 teaching resource
Use these task cards to aid kindergarten and first-grade readers in recognizing print features and concepts of print.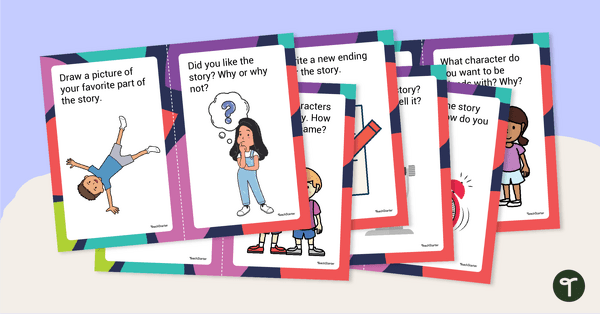 teaching resource
Build a foundation of literary concepts and skills with this set of 12 fiction reading response cards.