A fun Halloween craft activity using a cat with funky accessories.
This funky Halloween cat teaching resource is similar to our other funky craft activities.
Students use different patterns to fill in the sections of the cat. Then, they choose from a range of funky accessories (glasses, bow ties, a collar, a witch's hat, and a mask) to complete their spooky creation.
This is a great activity to bring into the classroom in the weeks leading up to Halloween!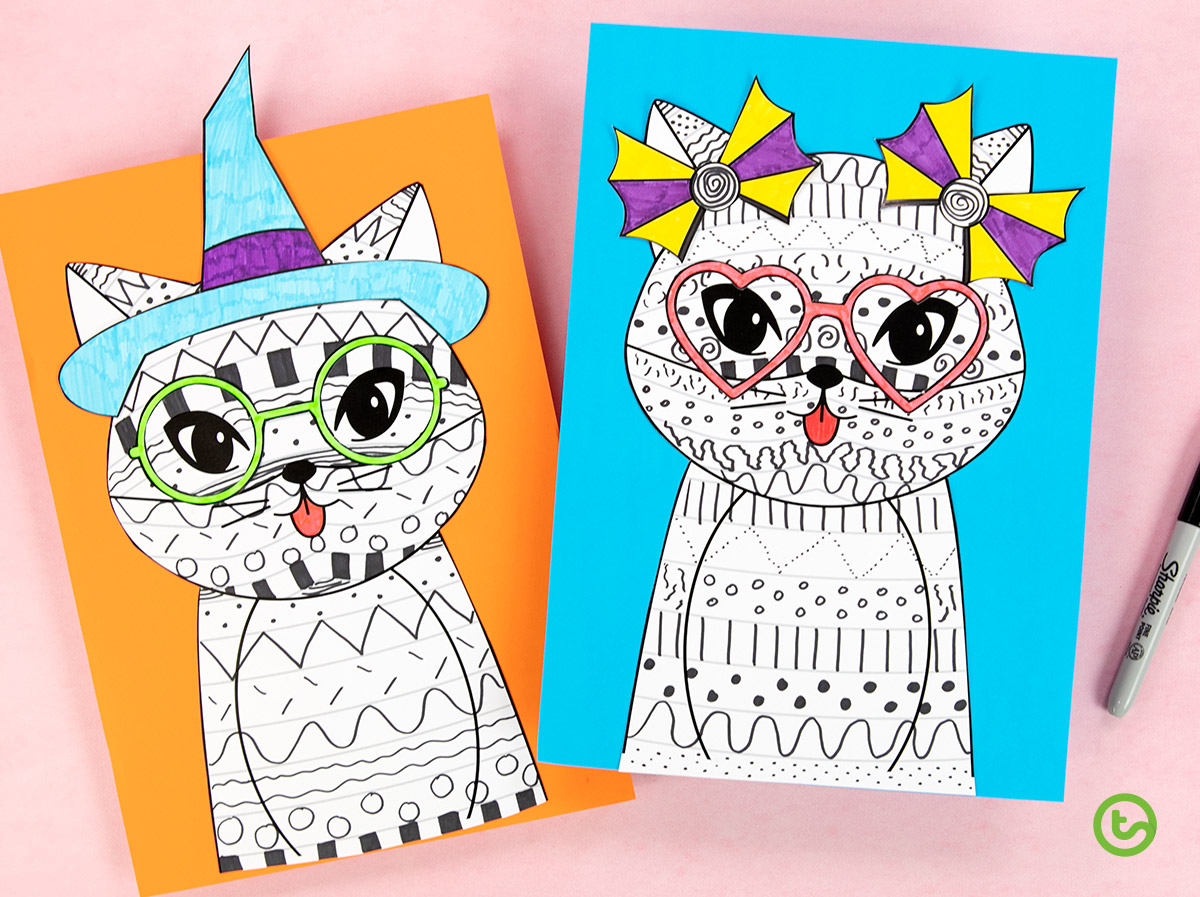 We have a Funky Pumpkin you might want to download as well!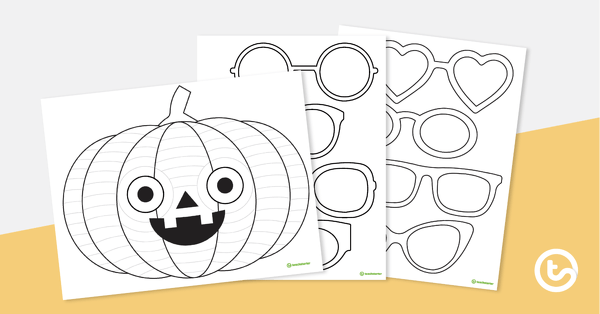 teaching resource
Get ready for Halloween with this popular pumpkin craft featuring a customizable Jack-'o-lantern with funky glasses.
Funky Creature Writing Activity
Take this funky craft one step further and get your students writing about the character they have created.