Sixty Halloween-related vocabulary cards for a word wall.
Halloween Words for Halloween Fun!
Spooky season is upon us, and it's almost time to break out the bats, spiders, and spooktacular Halloween activities in the classroom. It's always fun to bring a bit of the holiday into the room with Halloween writing prompts, storytelling activities, and Halloween games for kids. We're here to help you bring all of those spooky words into your content with a Halloween Vocabulary Word Wall.
Words that are Scary Make Writing a Blast!
Everyone loves a good spooky story, and young writers love writing them. However, it is sometimes hard for them to develop a list of Halloween words on their own. This Halloween word wall includes sixty creepy words for your students to use in their writing and storytelling assignments. Print out these Halloween Word Wall Vocabulary cards and cut them along the line. Stick them up around your room or create a Halloween word bulletin board display to immerse your students in the content-specific vocabulary.
Words include:
haunted house, trick-or-treat, jack-o'-lantern, Halloween, October, pumpkin, afraid, evil, eerie, gruesome, spooky, broomstick, witch, ghost, nightmare, cauldron, frightening, scary, darkness, horrify, disguise, petrify, terrify, tombstone, cobweb, cemetery, ghoulish, hocus pocus,  dead, haunt, howl, dress-up, candy, superstition, supernatural, cackle, chilling, lantern, monster, moonlight, scream, grave, vampire, costume, flashlight, frightful, wicked, zombie, night, ghastly, creepy, mysterious, and more!
We've also included an extra blank page of cards in the editable file for you to add your own Halloween adjectives, nouns, and phrases.
Before You Download
Use the dropdown icon on the Download button to choose between the PDF or Google Slides version of this resource. An answer key is also included with this download.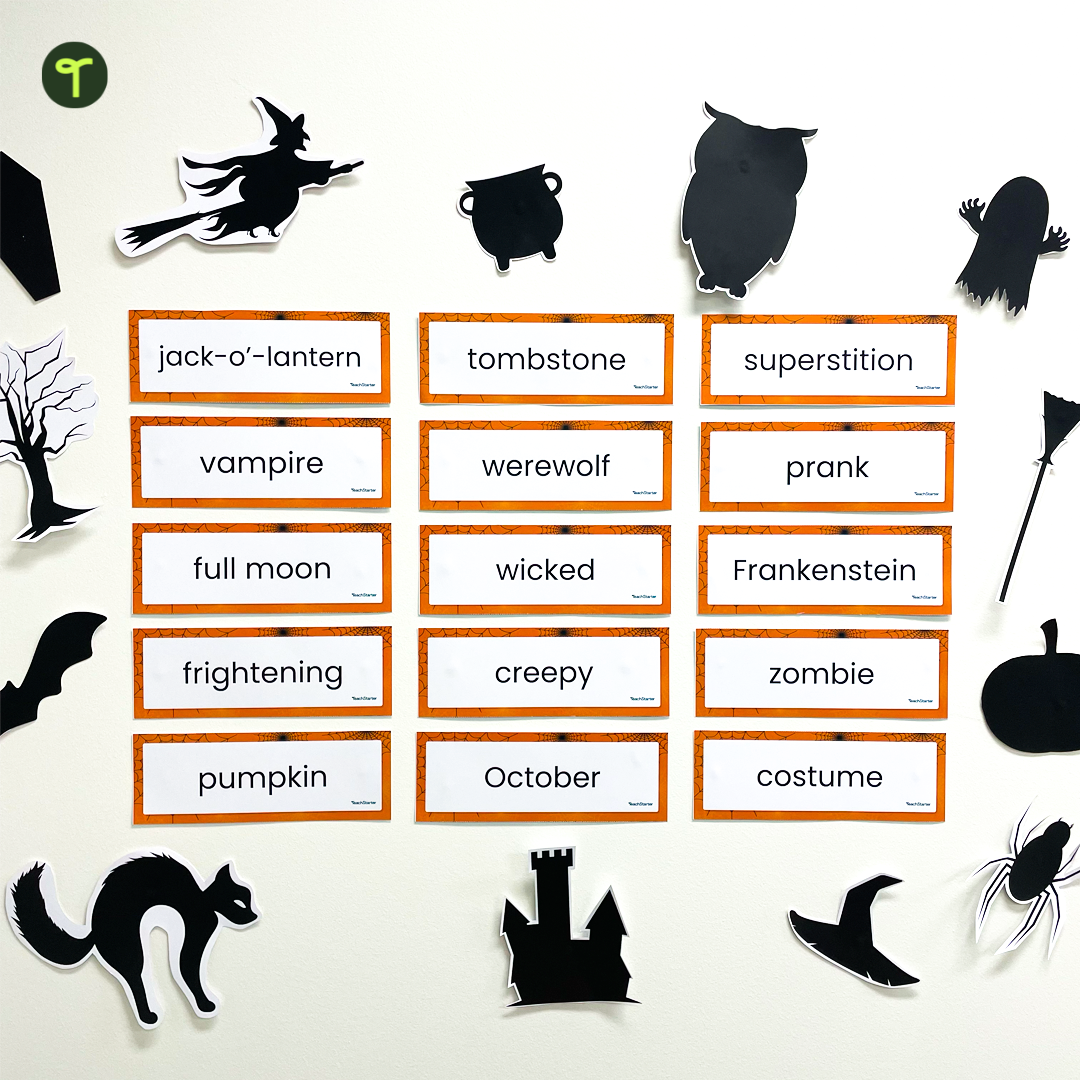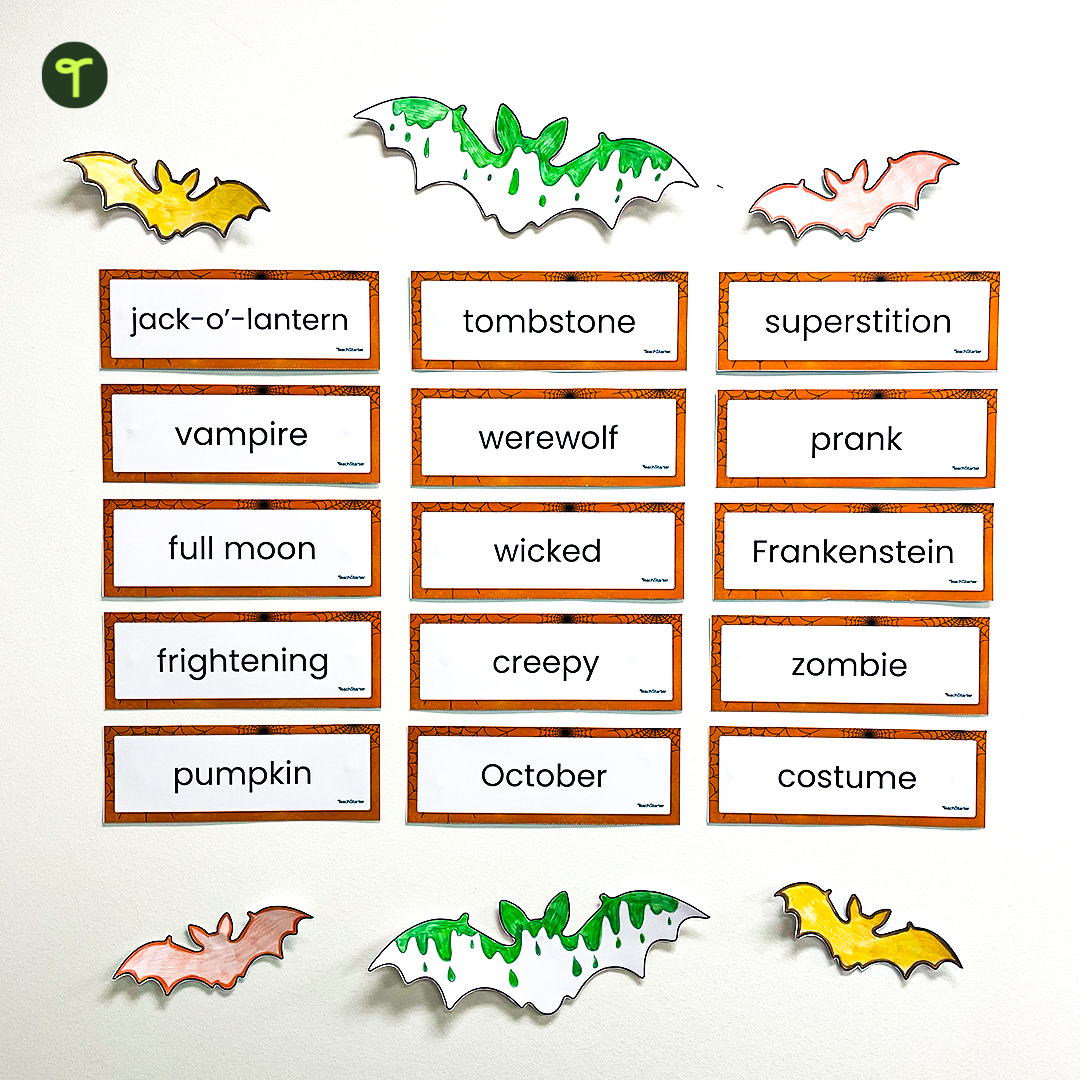 ---
Next: Teacher-created holiday printables and activities
We've got more Halloween-themed activities your students won't be able to resist sinking their teeth into!   
[resource:4845523]   [resource:4849115]   [resource:4843980]