A task card that helps students draw an illustration of a boy.
Turn your students into professional illustrators with this 'How to Draw for Kids – Boy' task card!
Print out this resource, have the students follow the visual instructions, and watch them create an awesome illustration! Students can look at and copy the step-by-step instructions, or use the template to trace each part of the process.
Download all of our 'How to Draw' task cards available in our How to Draw for Kids Resource Pack. Put them on a binder ring and have them available for your students as a fast finisher activity!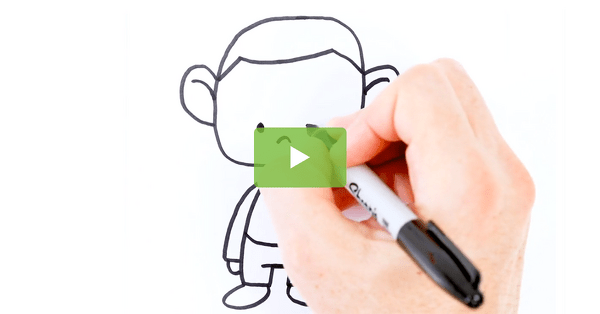 video
Follow along with this video and learn how to draw a boy.