Practice listening to and reading high-frequency words with this set of 53 "I Have, Who Has" Kindergarten Dolch sight word game cards.
Reinforce Kindergarten Sight Word Learning With Our "I Have Who Has" Game
Your Kindergartners have 53 high-frequency words to learn, and they'll enjoy doing it with this engaging whole-class activity! 
Through gameplay, students will show they can recognize and read kindergarten-appropriate irregularly spelled words on the Dolch sight words list. 
Each card in this pack includes two sight words: one to listen for and one to read aloud. 
To play, each student gets a card. They will listen for the first word on their card and when they hear it, they read their card, passing the turn to another player. Play continues until the last card in the set is read. 
Scaffolding + Extension Tips 
Support students who need help understanding the concepts using the fishbowl method before playing: a small group sits in the middle, encircled by their classmates, and models the activity for the students to see.
It's also helpful for sight word memorization to pre-teach these vocabulary words. Additionally, allow students to use a word wall for memory reference, or draw pictures to help them remember words. 
Challenge fast finishers to use both words on the card in a single sentence for a creative writing activity that also tests critical thinking skills.  
Get our 10 Best Scaffolding Strategies here!
More Ways To Use Our "I Have Who Has" Game
We created this resource as a whole-class practice activity to use with your students. You can also use this game to reinforce sight word learning in your small group and reading center in the following ways: 
🔔 Bell Ringer Activity
Leave the cards in a pile, and instruct students to grab one as soon as they enter the classroom. On a piece of paper, have students write their words on a sheet of paper. They can then draw a picture or use it in a sentence (depending on proficiency) to show they've read the word and understand its meaning. 
🙋 Solo Play
Students can play this game independently by reading the words on the card to themselves and sorting through to find the "who has" match. As a student plays, they set the cards in a pile, creating the chain of sight words until there are none left. 
🎭 Charades
Divide your class or small group into 2 teams. Teams will take turns sending up 1 student to act out either word on the card for their team while you keep score and hand the cards to the players. If, after 30 seconds, their team guesses correctly, they get 1 point. They can also use their remaining time to get their team to guess the second word on the card for an extra point. Once every student has had their turn to act out a card, the game is over, and the group with the highest points wins. 
Easily Prepare This Resource for Your Students
Print on cardstock for added durability and longevity. Place all pieces in a folder or large envelope for easy access. 
To keep the task cards out of pockets or under desks, punch a hole in the corner of each to place them on a binder ring. 
Before You Download
Use the dropdown icon on the Download button to choose between the PDF or Google Slides version of this resource. 
---
This resource was created by Lindsey Phillips, a teacher in Michigan and Teach Starter Collaborator. 
Get even more practice with Dolch Kindergarten sight words by using these resources too!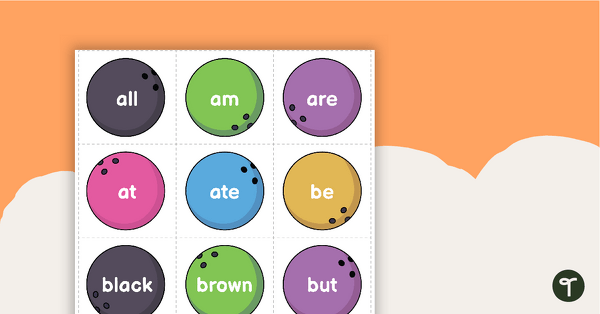 teaching resource
Practice reading and matching 52 high-frequency words on the Dolch Kindergarten sight words list.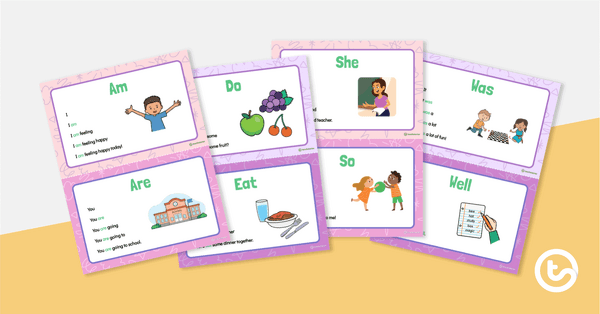 teaching resource
Practice and review the Dolch Primer List of high-frequency words with 52 short phrase cards for emergent readers.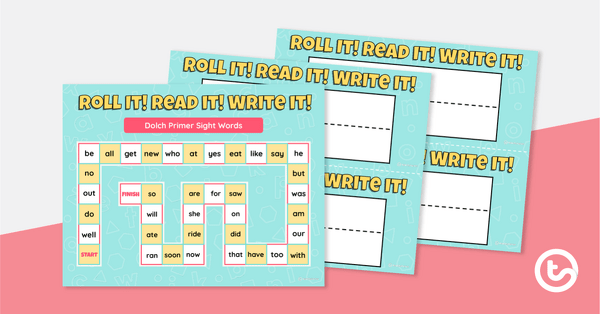 teaching resource
Practice reading and writing high-frequency Dolch Primer sight words with this board game for up to 6 players.