A creative art activity to use in the days leading up to Easter.
Use this fun art activity in the days leading up to Easter or as a fun way to celebrate spring (you can leave the basket and word Easter off!).
Students create a mosaic Easter bunny with scissors, glue, pencils, and paper or cardstock.
This teaching resource includes:
instructions for students
bunny body, face, and basket template
3 pink patterned grids
6 gray patterned grids.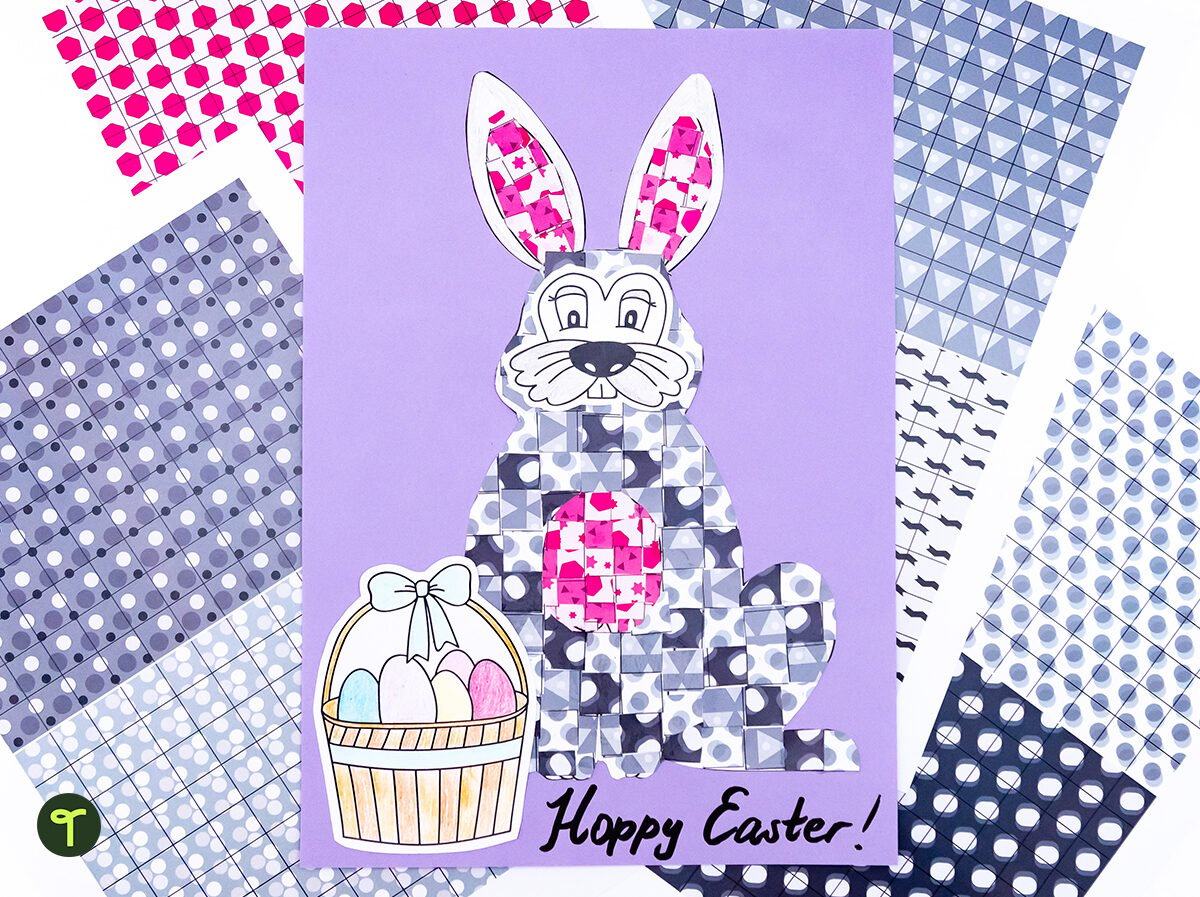 Print the matching Easter egg mosaic template, and let students choose their favorite activity.