Create a bouquet of beautiful paper flowers with a Mother's Day Craft template.
Create a Mother's Day Bouquet with a Paper Flower Template
If you have a young child, you know that when it comes to handmade gifts, there's nothing more special than the ones they make for you.
From paper flowers to hand-sewn pillows, kids are bursting with creativity and love—and they can't wait to share it with the special ladies in their lives.
We've created a flower template that is perfect for Mother's Day gifts your kids can give their mothers this year—and we promise they'll make your heart melt.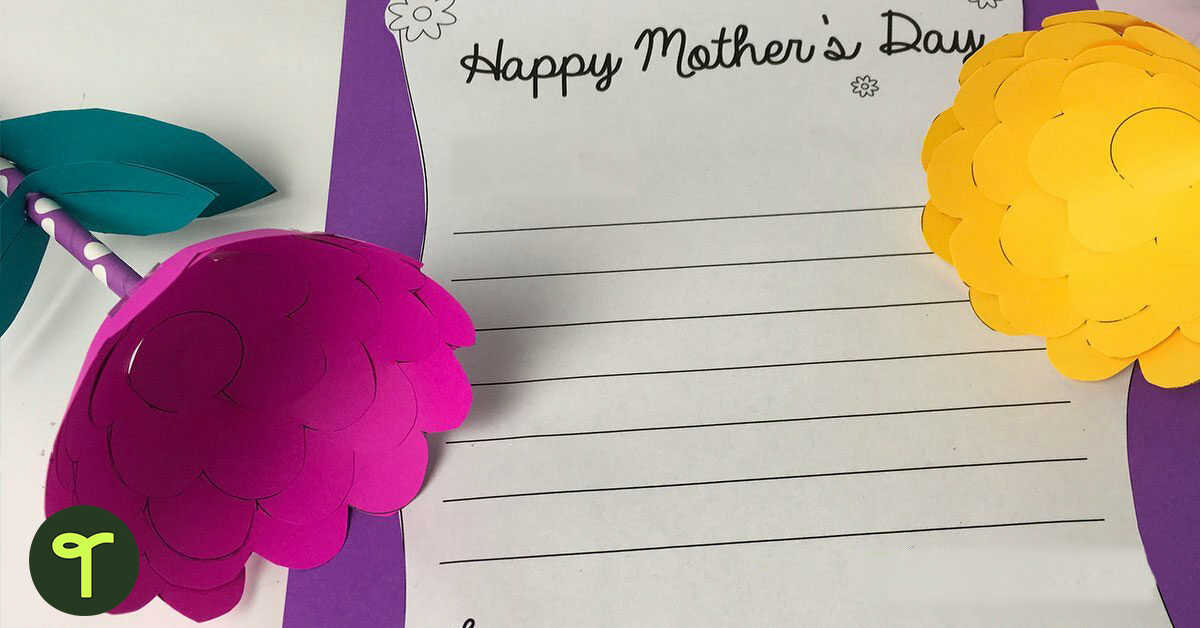 These are the cutest, easiest ways to make a gift for mom!
These rolled paper flowers are perfect for your Mother's Day gifts. All you need is a few basic supplies, some patience, and the printable template to get started. If you'd like to combine your flowers with a handwritten note, head over and grab our Mother's Day Letter template.